How to Create Your Guest Blogging Guidelines
What is guest blogging?
If there are blogs you follow constantly, you must have noticed how some of them publish content created by other bloggers.
Or vice versa: they create content for other popular blogs to post. That's called guest blogging.
Why you may need guest blogging?
Guest blogging, when done right, is beneficial both for the "guest" (the one who writes the post) and the host (the publisher).
The guest, who can be an advertiser or a blogger, gains recognition when featured on a popular blog. They include a link or two to drive traffic to their website. Sometimes they even get paid for guest posts (which isn't that common).
A well-written and informative blog post serves as a great advertising material.
The host gets quality content for their blog. And in most cases, instead of paying the authors for the posts, they get paid themselves for publishing it.
But it also has its cons. If you consider publishing guest posts on your blog, you need to have strict guidelines and stick to them. Otherwise, your blog can lose the readers' trust; it can start looking spammy or just lose a lot of traffic due to an excessive number of outbound links.
Here are the essential points that most successful blogs cover in their guidelines.
1. Present yourself
Different blogs use different approaches to come up with new guest blogging guidelines. The first thing in common is emphasizing that the content must fit the blog perfectly. How do you do that?
Tell more about yourself. Let the contributors get a very clear idea about who you are, so they can see if they are submitting their content to the right place.
Describe your blog's:
Principles
Goals
Audience
You can link some article examples to make your expectations clearer. HubSpot sets a great example by offering 3 different guidelines for its 3 blogs: Marketing, Sales, and Service.
Even if we're talking about three directions of the same blog, giving a precise idea about each improves the communication between the host blog and the guest blogger.
2. Who's welcome to contribute
Now that you've introduced yourself, tell the contributors whom you prefer to work with. Some blogs gladly accept research from students, some prefer authors to craft articles based on the books they've written (like Deborah L. Jacobs did for her Forbes blog).
Almost everyone appreciates posts based on personal experience. After you draft your expectations regarding the contributors, you'll easily frame the expected post types, too.
3. What is welcome to be submitted
In what stage do you accept the contribution? Make it clear if you accept ready-made articles, pitches, etc.
Select the preferable post types/genres: digest, case study, maybe satire? You decide.
And after you've told what you want for guest posts, tell the contributors how you want it.
4. Offer a writing style guide
How do you talk to your readers? Are you trying to be their mentor, friend or encyclopedia? All three approaches are fine like any other; you just need to point them out for the guest bloggers to keep it consistent.
Remind the authors to double-check their spelling. If there's a style guide you follow (this is the one our blog follows with few exceptions), refer to it and insist on following it as well.
Many blogs claim the right to edit and proofread the content they publish at any moment, which we highly recommend you do, too.
Honestly, you can remind people about the style guides as much as you want, but most of them will keep capitalizing titles the way they like it.
5. Offer a visual guide
Let the contributors know whether you want them to add their own visuals. If you do, be more precise. Give a full visual guide or at least mention the following requirements:
Image size
Preferred image types (photos, illustrations, infographics, etc.)
Color scheme/preferences
And don't forget to require unique visuals or credit the authors.
6. Craft an SEO checklist
The basic rules like article length and formatting are mostly related to SEO demands. Let the guest bloggers see how you expect them to optimize the content for search engines.
We suggest you include these points:
Unique content (use a plagiarism checker)
Article length
Headers' format (H2, H3, etc.)
Paragraph length (keep them short and scannable)
Key points/ideas highlighted
For more tips, read our SEO guide for WordPress bloggers.
7. Set up rules for outgoing links
If your website ranks high enough (here's one of the rank-checking tools), many marketers will try to submit guest posts solely for link building.
What is link building?
Simply put, when website A gives a link to website B, search engines assume that website B has a good reputation. When many high-ranking websites link to website B, then website B starts ranking higher itself.
This is why many marketers submit guest posts stuffed with links back to their own websites. It may be beneficial for their SEO purposes. But every time you give credit to a website, you put your own reputation at risk.
Many blogs don't accept guest posts with more than 1 or 2 outbound links.
In many cases, this is a bit of overkill: a well-researched article must refer to several high-quality sources. You can just add a "noindex" tag when necessary.
Instead of strict limitations, mention that you don't accept link stuffing and filter spammy articles intuitively. After all, they are written for fellow human beings who filter the same way.
8. How to submit
Most blogs accept submissions via email. Others — like SEMrush — require to submit directly through their CMS. Besides all benefits, it allows optimizing the articles for SEO on the spot.
If you want to offer submissions via WordPress, make sure to only give out Contributor's access. That's the user type whose permissions are limited to adding articles and editing their own contributions. They can't publish their drafts or edit other's posts.
To simplify the process, you can also accept contributions via online forms. We have a very flexible WordPress form maker plugin for such cases.
9. Clarify who pays whom
9.1. Most of the guest blog posts are made for promoting the guest blogger's website. That's why some guest bloggers may offer you to pay for publishing their content. If this is how it works for you, quote the price in the guidelines.
9.2. For everyone wants guest blogging to be a win-win process, many bloggers don't involve money at all: this is a fair exchange of quality content and promotion of the content among the well-formed community of readers.
9.3. Some websites pay their contributors for writing guest posts, even when a backlink or two are included. If this is what you do, mention the price you are willing to pay per article or per word. Or ask the contributors to tell their price, like webloggerz do.
10. Set rules for the content ownership
This is mostly required for 2 purposes:
Avoiding duplicate content. Even when the author submits 100% unique content (which you must always require), they may want to reuse the content later, to publish it on their own resources or elsewhere. But you don't want duplicate content ever, so claim the ownership of the accepted articles in your guidelines.
Editing. You may want to remove excessive keywords and links or just proofread the article. Claim this right beforehand to prevent potential issues.
After creating and publishing your guidelines using these tips, share them with us via comments or email. We would love to see the results!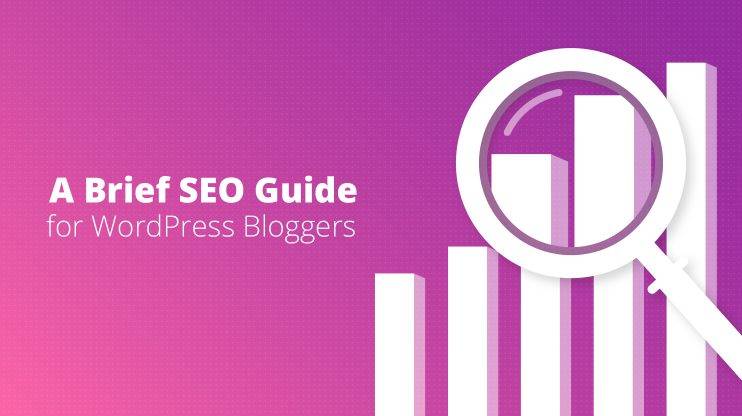 Looking 🔎 to increase the number of your WordPress blog readers 📰 and reach out to everyone who's interested? Here is a guide 👍 to help you learn the basics.