How to Promote Your Book Before You Even Write It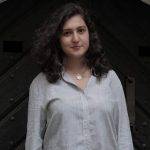 Growth & Automation
So, how should you use the web to establish and grow your readership?
Cinderella is actually a story about a novice writer who, after a series of failed trials, stumbles upon a great publisher. Suddenly, the book is on everyone's shelves and the already-bestselling writer is distributing autographs on every city step.
Yeah, those fairy tales are really appealing and even motivating but what about snapping back to reality?
The grey reality is that famous promoters don't usually wander the streets accidentally crashing into talents. Nowadays it's all about releasing your book to an already existing online readership.
Of course, it may well be that you're one of the luckiest people in the world, but it usually pays to put trust in the power of taking control of one's life. You know, just in case.
So let's go ahead and discuss the easy steps and measures that one should undertake in order to ease the role of fate in his or her career as a bestselling writer.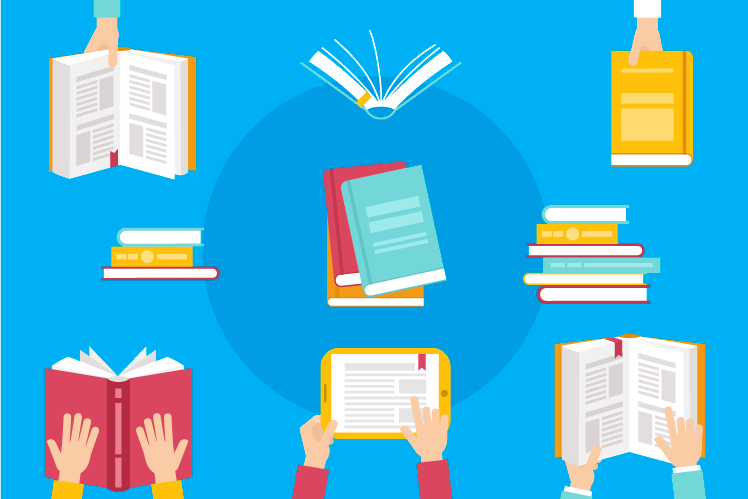 Blogging
Blogging is one of the most powerful tools when it comes to the promotion of the material you're creating or are about to create.
Regularly posting in your blog, providing rich and absorbing material, organizing giveaways and creative competitions, and sharing news on the process of writing is a really great way to draw the audience's attention and keep them interested.
That doesn't, however, mean that spamming is going to work out well for you. You have to make sure the posts are substantive, well thought out, and relevant to the target readership.
There's so much more to take into account when trying to successfully self-promote a writer's blog.
SEO
Suppose, you spent a year writing the book and, your mom and friends confirm, it's a wonderfully written one. At the same time you have interesting and insightful content in your blog but (!) it is invisible or relatively invisible to search engines.
Your potential readers never find out about your brilliant book. All your literary efforts were literally in vain.
Well, don't panic! SEO is the knight of this story. Search Engine Optimization is aimed at raising the traffic of your site and helping you rank higher on Google.
Of course, it involves a lot of work, as the whole site should be built in accordance with SEO concepts and techniques, but it's worth the time.
SEO has a whole variety of aspects that impose certain criteria and guidelines on most everything you do on your site, from titles to expressions used in your texts, image descriptions to keyword use, links to and fro your site to basic attributes in the pages' HTML.
It all might seem pretty hard, but great results demand great work, right? Also, like everything ever, it keeps getting easier and clearer with time.
Here's a wonderful guide that briefly introduces the concept of SEO and then delves into each and every aspect of it.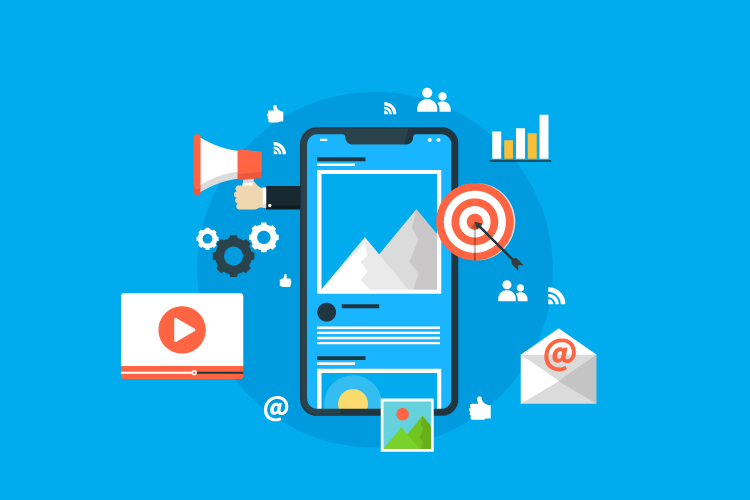 Encouraging the comments is a very good idea to show the reader that you appreciate their opinion as well as keep them engaged by constantly asking for their feedback or suggesting challenges and questions. That helps maintain the gained interest.
This article employs a data-driven approach to conclude that even though enabling the comments might not drive a lot of traffic, but it is a priority when it comes to user interest and engagement.

Visuals are a must. Studies show that about 90% of the information our brain gets is visual so adding meaningful visuals always draws attention. Carefully chosen catchy images associated with the upcoming book along with the eye-catching cover are going to work for the author.
Yet, this doesn't encourage the overuse of visuals. In the end, the blog is supposed to promote a book, not visual arts!
There's a lot of competition in the blogging world which makes self-promotion much harder. Stats show more than 75 million WordPress blogs and over 400 million Tumblr blogs worldwide.
Here you can find meticulous research on the rapid annual growth of blogs on different platforms.
Also, personal blogs aren't the only way of promoting your book. A lot of the competition comes from literary platforms and sites, such as Fanfiction, Medium, and WattPad, that give beginning writers the opportunity to publish samples of their work and gain popularity.
This trend is, of course, a double-edged sword. On one hand, those platforms might be there to help you if you're new to the writer's harsh world and need to build a reputation before braving that challenge of having your own blog.
Check out top-100 writing and publishing platforms in 2018 listed in this article.
However, before making online publishing websites a priority, you need to take into consideration that these blogs have their fixed design and patterns, topics and trends that publishing authors have very little control over.
A personal blog, on the other hand, can be as personalized as possible, whether it comes to the general design and colors or content categories and topics.
To emphasize the importance of blogging in book promotion, it's worth mentioning that a whole direction of literature called Alternative Literature (often referred to us Alt Lit) was born and raised online.
Alt Lit is a movement of literary work (mainly about the contemporary internet-ridden life and despair) published and promoted on the web using blogs and writing platforms. Such prominent published writers as Jacob M. Appel, Megan Boyle, Noah Cicero started with Alt Lit and achieved literary fame later on. In the end, even "Humans of New York" that started as a blog then turned into the trendy book in every Urban Outfitters around.
Social Media Matters
While a blog helps the promotion process, social media — duh! — has its own significance and rules.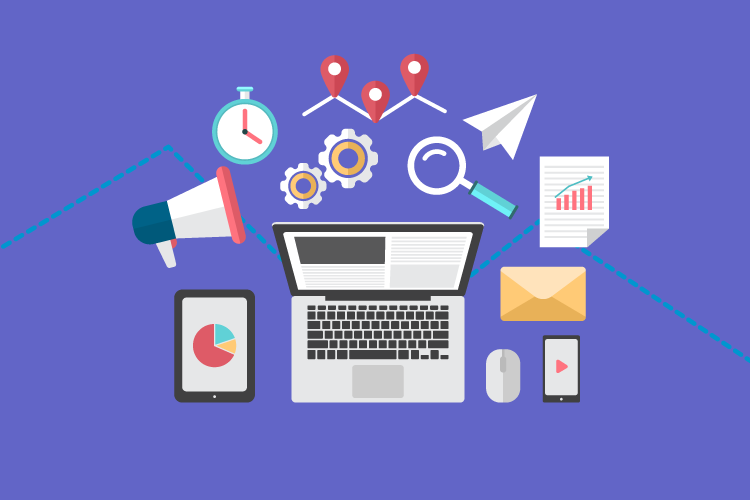 Twitter is the go-to for literary networking and book promotion. It's mundane to come across editors' pitch requests and add a piece or two to your portfolio or build professional relationships when discussing this or that trendy article on why the canon is so misogynistic. Go ahead and take part in the huge Twitter literary community and slowly gain following. After all, these are your people, the anachronistic weirdos and geniuses not yet swayed to the cinematic side! Anyway here's a quick but very informative guide on how to promote a book using Twitter.
Each of the platforms has its own target audience and can be used in very specific ways. Taking advantage of as many social media platforms as possible will get your neighbor, her grandson, and his boss access to the big work you're creating but after clearly defining your target readership, it makes sense to narrow your social media strategy down.
Pinterest, for example, is mainly used by middle and upper-middle-class women, so if that's who you're addressing, get pinning and repinning.
Here's a cool article on promoting a book on Pinterest in particular.
Budgeting Strategy

Free promotion these days is definitely possible, but rather time-consuming. "Give to take" works!
There's quite a remarkable variety of paid online promotion companies that can ease the sufferings of the self-promoting writer and win him/her more time for the writing itself. Here's a list of the many ways they can help you out.
Spending some money could also mean getting sponsored reviews, that is paying to get companies to write reviews for you, which will bring traffic and backlinks to the blog.
Such trusted sources as  Payperpost.com, ReviewMe or SponsoredReviews.com can be of help at this point.
Free eBook samples, especially in the case of novice writers, could be the hook for getting the readers interested and selling more books.
Depending on your budget and needs, anywhere between $400–1500 should be enough for starting your book's self-promotion.
$300-500 for the online promotion companies
$40-500 for review writing services, depending on the popularity of your blog and the company you choose to use. You can use this source, if you're unsure which review writer is a better match for you.
$50 a year might be enough for keeping your blog, however, for a more customized and reliable service the cost might be as high as $500.
And finally, remember that when it comes to long-term promotion, nothing can be as strong as brilliant content. The loyal readers who'll follow you all the way to a brand new shining copy with your last name on it deserve to be rewarded! Don't disappoint them.
There you go, baby Shakespeares. Don't forget to comment and let us know which of the promotion tools were most effective for you personally.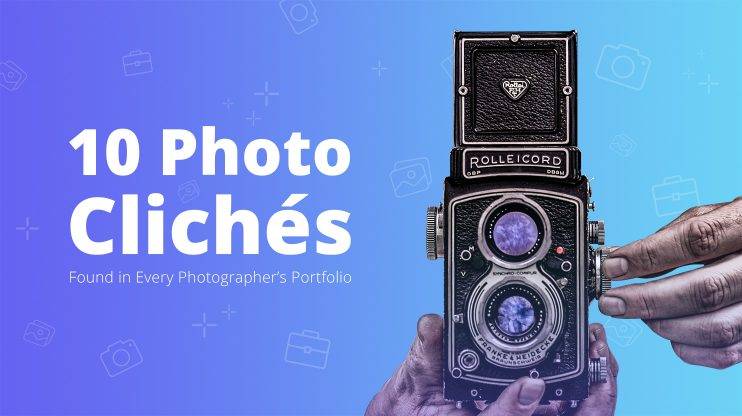 My lucky guess is it somewhat irks you that these days every other person with a camera calls herself or himself a photographer. Seems unfair that some spend years learning all those cool tricks and techniques while others just take a few mundane cliché photos, start promoting their art right from the get-go, and get popular in narrow circles. So, is all the time and effort one has to put in to become a professional photographer worth it if others get an equal share of "fame" without the struggle? My answer's a definite yes. To start with, photography is so much more than the climactic button press. It's a form of art, a new language with an alphabet you need to know in order to read and speak freely and comprehensively. Only then will you be able to formulate new concepts in the language rather than just going on repeating the…