The Mega Guide on How to Set up Google Shopping Ads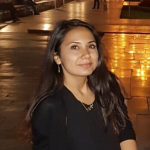 Growth & Automation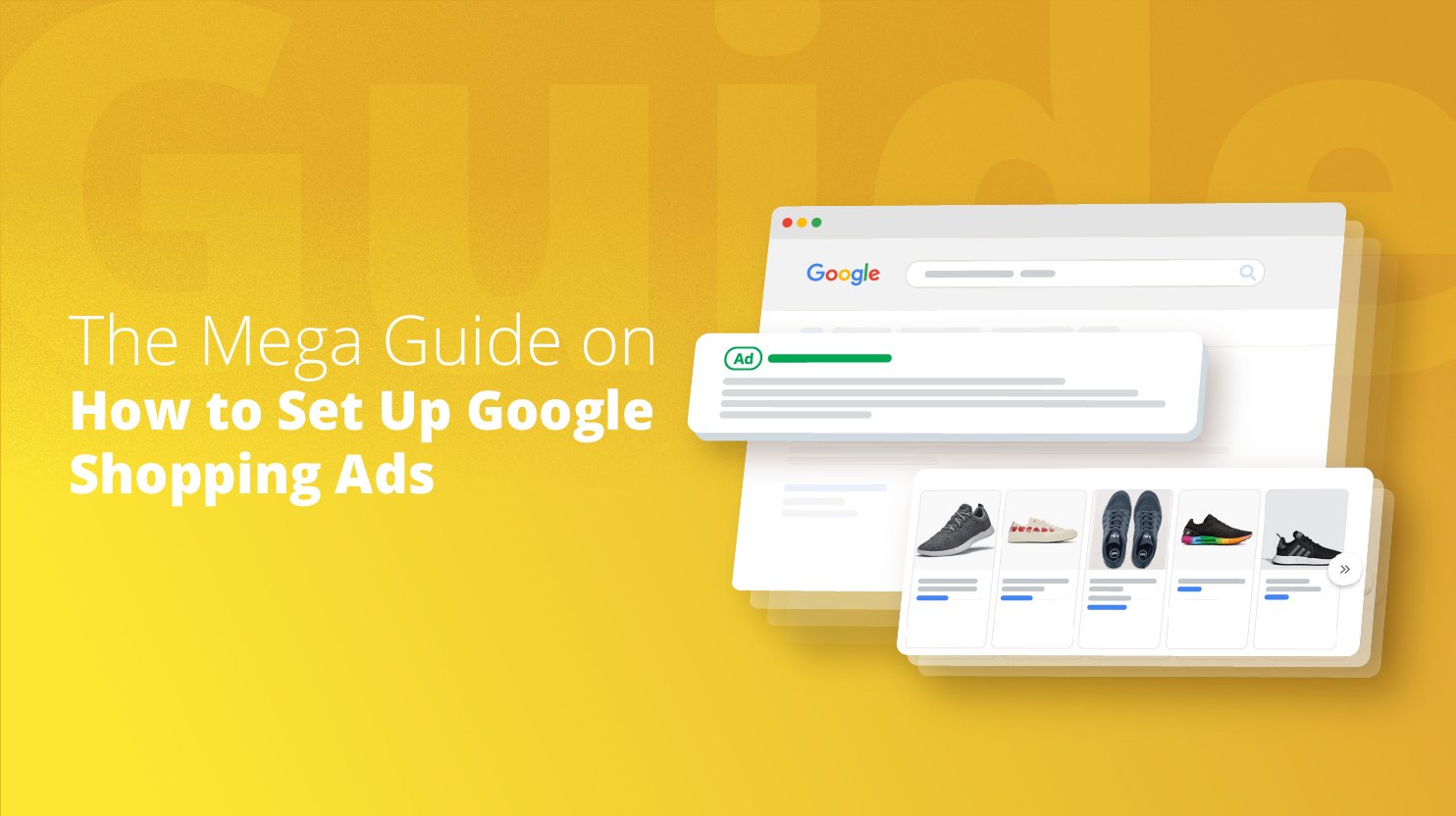 This article is here to bless everyone in need of a guide on how to set up Google Shopping ads.
But before anything else, let this information sink in: "Across US online retail, Google Shopping Ads now make up 76.4% of retail search ad spend and win 85.3% of all clicks." Like what you see? Great, now let's move on to the question of what Google Shopping Ads are exactly.
Shopping ads are ads that advertise a product in a more detailed manner, showcasing an image of the product, its price, and the merchant name. But don't let the above-mentioned stats or the "shopping ad" designation lead you astray. Google Shopping Ads aren't just for online retailers, but can also be used by service providers, such as agencies and freelancers, who don't own an eCommerce business.
How so, you ask? Simple, Google Shopping Ads is a great means of providing your clients' target audience a shortcut to their services. Here's why:
It's the fastest and most effective way to land on the top of Google search results.
It's impossible to miss because the ad includes an image, the pricing, and a review section, which makes it stand out among other search results.
You can integrate reviews very easily, which are proven to be great for increasing your click-through rate.
So, without further ado, here's the 101 on how to set up Google Shopping Ads.
1. You need a Merchant Account
2. Set up a Product Feed
3. Start a Google Shopping Campaign
4. Use Shopping Ad Groups to get some order into your campaign
5. Wait for approval and get ready for the Learning Phase
Remarketing List Search Ads: Old but gold
Get with the times and add Automated Rules and Scripts
Product Feed Description: Use your words
Target Competitor Keywords
Monitor daily, Big Brother
Let Dynamic Remarketing Ads work their magic
Product Images that will increase your clicks
Secret bidding tips
1. How to set up your Google Shopping Ads in 5 simple steps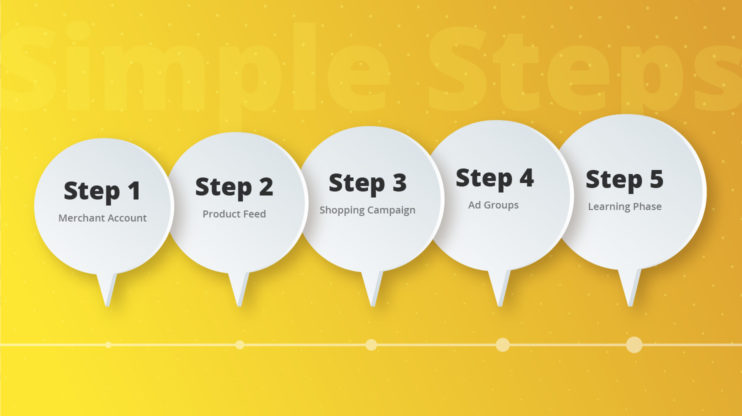 This section deals with the basics of how to successfully set up your Google Shopping Ads campaign. For those of you already familiar with these steps, we suggest you skip this part and head right to the second part of this article which includes brilliant tips on how to optimize your Google Shopping Ads strategy in order to maximize revenue.

1. You need a Merchant Account
To create a Merchant Account, you have to first sign up for a Google account. Once you've done that, you can activate the Google Merchant Center with your Google account. That's where your Product Feed will be. You'll also have to indicate your advertising location, currency, business name, and website.

2. Set up a Product Feed
The next item on our step-by-step guide on how to set up Google Shopping Ads concerns your product feed. It's in your Google Merchant Center, meaning that that's the place where you can upload your products. Google needs this data to be able to display them in its search results.
To create a product feed, you simply have to click Products in your Google Merchant Account and then select Feeds. To add a feed, you just click the + button.
You'll be asked to first indicate your location (i.e. country and language), which will define your target demographic or rather help you avoid showing your ads to audiences in a language they won't understand.
Next, you should name your product feed and choose a method using which you'll import your product information.
For instance, you can use Google Sheets for which there's a ready template provided by Google Merchant Center. If you feel like you don't need this, you can just create your own spreadsheet. Just add the required attributes to it and upload it to Google Merchant Center.
Now let's take a look at important product attributes that should be included in this spreadsheet so that Google can index and showcase your products.
Here's a list of attributes that Google needs to create your ad:
id: This is an identification number for your product. If you can, use the SKU for this.
title: Your product's name should be as specific as possible. Include important features such as the color, style, etc. of the product.
description: Describe your product as accurately as possible. Compare with your competition if you're not sure about which information to include.
link: The URL of your product landing page. Make sure that it's encrypted and starts with an https.
image_link: The URL of your product's main image which should also be encrypted.
availability: Indicate whether your product is available by adding an "In stock," or "Coming soon."
price: Add the price of your product. We advise you to use an international currency. But if you're targeting a specific region, you should probably indicate the price in their local currency.
google_product_category: Use Google's taxonomy to categorize your products. For example: Clothing → Dresses
brand: Lastly, don't forget to include the brand of the product.
Here's the full list of Google's Product data specification requirements.

3. Start a Google Shopping Campaign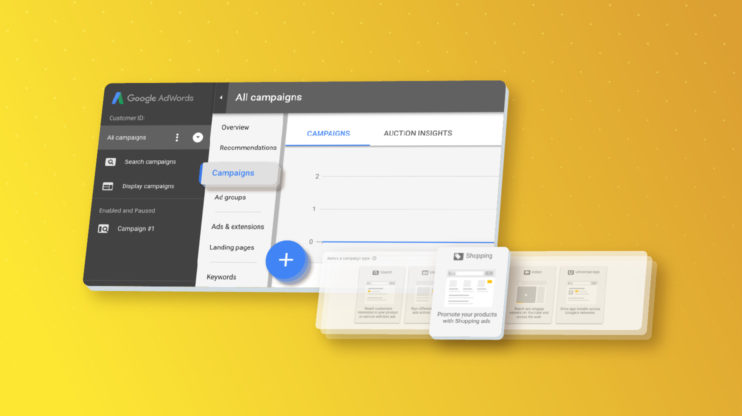 Another crucial step in our guide on how to set up Gooogle Shopping Ads is your campaign. After creating your AdWords account and successfully linking it to the Google Merchant Center, it's time to create a Google Shopping campaign to promote your products. Which now that your accounts are linked, you can do directly from the Google Ads Manager.
You simply have to click "Create Shopping Campaign" and you'll be able to create your campaign by entering your campaign name, your country of sale, and your daily budget. This will allow you to carry on your campaign via Google AdWords.
All you need to do is go to your account, click the "Campaigns" tab on the menu, then click the plus button, and add a new campaign.
There are three steps that you need to follow when creating your Google Shopping campaign:
Pick a campaign goal. Here you have three options: Sales (for driving sales), Leads (for bringing in new leads), and Website traffic (for increasing traffic). Your campaign will be adjusted to your chosen goal, so choose wisely.
Next, pick your campaign type, i.e. Shopping. Here it's important that your Google Merchant Center account is connected, and Google AdWords can collect the correct product data. And of course, you need to pick your country of sale.
Finally, pick a campaign subtype. Here most people tend to favor Standard Campaigns over Smart Campaign, as they allow them to make changes and adjustments according to their preferences. With Smart Campaign, you don't have that option because everything is automated and works via Google's algorithm.
After setting up your campaign, you need to pick a bidding strategy. Now, what on earth is this referring to? Well, your bidding strategy is, put in simple terms, your payment method. Here you also have several options to choose from. Let's take a look:
Manual or automated CPC (cost-per-click): It's the price you pay for each click on your ads. You can set a maximum manually, meaning that you determine beforehand the maximum amount of expenses you're willing to pay for a click. The automated version, on the other hand, means that Google is the one setting bids for you as a way of getting more clicks.
Enhanced CPC: Here your manual bids are adjusted automatically in order to bring in more clicks that have a higher likelihood of generating a sale or a conversion. You can use this strategy if you've placed conversion tracking and have a minimum of 50 conversions tracked.
Target ROAS (return on ad spend): This is a Google Ads Smart Bidding approach. It basically allows Google to make bids based on previously reported conversion values. To be able to use this strategy, you'll need to employ conversion tracking just like with the Enhanced CPC option.
Maximize Clicks: With Maximize Clicks, there's no need to pick bid amounts. All you have to do is pick an average daily budget, and Google will automatically establish a maximum CPC and bid on your behalf.
Once we've decided which bidding strategy is most suitable for your purposes, set your campaign budget. Decide how much you're willing to spend per day, but keep in mind that Google calculates your budget on a monthly basis.
Say, for instance, your campaign budget is $1000. Google will multiply this by 28, assuming that you're willing to spend $28,000 each month. If you realize that Google exceeds your maximum daily budget, don't worry. Because while Google may exceed the daily amount, it will never go over your monthly budget.
You even have the option of choosing the delivery method of your budget. If you opt for the standard option, Google will evenly distribute your monthly expenditure. With the accelerated option, as the name indicates, it will spend your budget faster.
For those who are running multiple campaigns, you have the opportunity to prioritize a specific campaign so that Google can distribute your budget in a way that corresponds to your marketing goals.

4. Use Shopping Ad Groups to get some order into your campaign
You have your campaign all set up? Great! Now you're ready to create ad groups for your campaign. It's an important element in our guide on how to set up Google Shopping Ads.
Essentially what ad groups are good for is they help you pin down your ad types and their organization.
Your choice of ad groups can take two forms: a) Product Shopping ads for a sole product and b) Showcase Shopping ads for a collection of products covered in a product or a lifestyle ad representing your business.
Creating a Product Shopping ad group is pretty simple: Just decide on a name for the ad group and you can start adding your products. Of course, you can categorize your products by putting them in different ad groups.

5. Wait for approval and get ready for the Learning Phase
Last but not least, you have to save your settings and you're good to go. That's the final step in our guide on how to set up Google Shopping Ads. Your campaign is successfully submitted. Now all you need to do is wait for approval. Usually, if everything is done correctly, you'll receive your approval within 1-3 days.
Once your campaign status shows Eligible (Learning), it means that your campaign is active and you're able to show ads. The "learning" phase refers to your Bid Strategy status because Google needs some time to gather reported conversions data to base new bids on and optimize them.
Having discussed the basics of how to set up Google Shopping Ads, let's take a look at a few measures that'll take your strategy to the next level.

2. How to generate a flood of revenue using shopping ads (aka optimize your strategy!)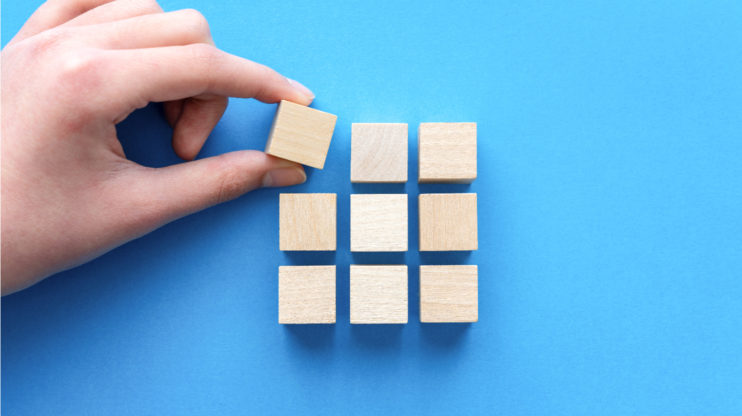 Remarketing List Search Ads: Old but gold
RLSA is specifically designed to tailor your ad campaigns to people who've already visited your site. You have the opportunity to adjust your ads and bids to specifically accommodate those visitors when they continue their search on Google for similar items.
You see, it's sort of like a do-over. The first time around your ad didn't do the trick and couldn't convince the visitor to make a purchase. Now you get to target said visitor again in a different, perhaps more suitable way. How often in your life do you get such a chance? Almost never.
Now there are two ways to go about this:
Option #1: You change your bids for existing keywords for RLSA targets. You can do so by increasing your bid for previous visitors (i.e. ones who visited your site within the last 30 days). Alternatively, you can show them a different ad.
Option #2: You can extend the list of keywords you bid on for your RLSA targets. A useful tip is to bid on more general keywords designed to target those who've already purchased articles from your site.
Just keep in mind that there's a membership limit for this remarketing list, which is set at 540 days.
To be able to benefit from this you first need to create a remarketing list. You'll get a remarketing tag from Google Ads, which is a piece of code, which you can add to specific pages whose visitors you want to put on that list.
After adding the tag to your site, you can just include the remarketing list to your existing campaigns and ad groups. You can adjust the bids for visitors on your remarketing list whichever way you see fit.

Get with the times and add Automated Rules and Scripts
As the designation already indicates, Google Ads Automated rules are rules that will be set in motion once a certain criterion has been met.
For instance, you can put an automated cap on your budget depending on the occurrence of a certain rule, which will stop any more expenditure for all campaigns until further notice.
You can create a rule using your Google Ads account. You just have to head to your campaigns page, click the three dots on your campaign menu, and, voila, you'll find the "Create an automated rule" option.
The rule that you're creating refers to the campaign data you have in front of you.
You will then have the opportunity to choose between different types of automation, namely "Enable campaigns," "Pause campaigns," "Change budgets," or "Send an email."
For the sake of demonstration, let's pick the "Send an email" scenario. Say you want to be alerted when certain ads score poorly, then this is the type of rule for you.
After deciding on the type of rule, you need to decide which keyword to apply this rule to. Once that's dealt with, set your condition. In this example, our condition would be "Quality Score<=5."
Lastly, choose the frequency to run your action. In other words, how often do you want to receive email notifications about your performance?

Product Feed Description: Use your words
One way to optimize your online ads is to have a detailed Product Feed description.
Starting with the obvious, you need to be concise and specific. Make sure to include the brand name, color, model number. If you're selling clothing items, make sure to include details such as the size, pattern, and gender-specificity of the piece.
If you're completely clueless about what to name your items, check out the competition and let yourself get inspired. Just keep it simple and clean and let the product speak for itself.
Now onto the product description. Here being concise is key. Your description is capped at 5000 characters, but that doesn't mean that you should use them all up. We recommend you keep it somewhere within the range of 500-1000 characters.
Here again point out the specifics about your product, such as texture, design, technical details, etc. Try to anticipate the info that the customer needs and provide it in the description.
In the same sense, choose the right product category. For example, if you're selling t-shirts, then your products need to follow Google's taxonomy. Here's how your hierarchy tree would look like: Clothing → Tops → T-shirts.

Target Competitor Keywords
Using the right keywords is one way to Google's heart. But the thing about keywords is that sometimes you can't aim to rank for the keywords you want because they're highly competitive. And unless your brand name is so well-established that you'll have no trouble competing with other big players aiming for the same keyword, you should probably refrain from going after popular keywords.
But what alternatives do you have? For one, you can target the same keywords as your direct competitors. They'll probably avoid popular keywords as well and go for ones that might be interesting for you, too. You should try to beat them.
Alternatively, you can include your competitors in your ad copy. What does that do exactly? It makes your ad pop up whenever a user searches for a competitor brand. Irritating, huh? But also quite effective, trust us.
How will you find your competitors' keywords? You can scan ads with the help of SpyFu.
All you need to do is enter your competitors' websites' URLs and you'll get information about their organic and paid keywords. Under the paid keywords tab you'll find the CPC and the keywords your competitors use.

Monitor daily, Big Brother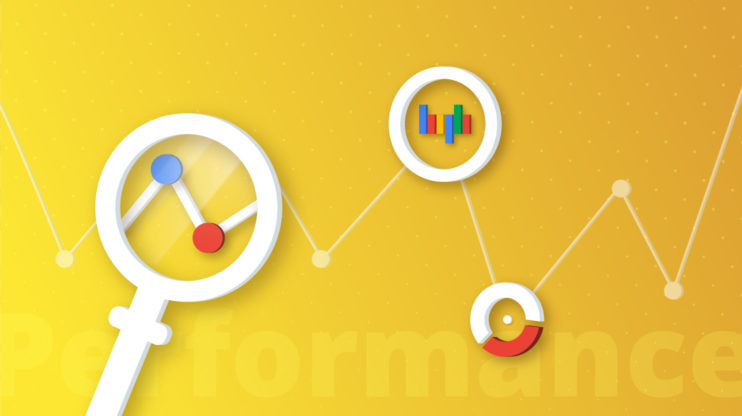 To maximize your revenue via shopping ads, it doesn't suffice to just implement new strategies and hope for the best. You need to be vigilant and constantly track your performance. In Google Ads, there are several tracking options:
Product groups page
Products page
Dimensions page
Auction insights report
Bid simulators
One thing that you need to ensure is the high quality of your Merchant Center data feed. Your ads are placed based on the product data provided in your Merchant Center. If this data is flawed or not up-to-date, it will impact your performance.
To check your performance, you can download a detailed report containing all kinds of information (e.g. click-through rate, conversion metrics, impressions, etc.).
To demonstrate, here's how you can get your report from the Product Groups page:
After logging in to your Google Ads account, you head over to "Campaigns" and pick the campaign you need the report on. Next, choose an ad group in the campaign, then click Product groups on the left page menu. And voila, you'll get a table displaying all the information you need.

Let Dynamic Remarketing Ads work their magic
We already talked about remarketing ads, remember? How they retarget people that have already visited your ad? Well, this is sort of an extended feature that creates ads that feature your product's price, image, and chosen description. What's so great about this? It targets old customers or visitors of your site in a more focused manner using the products they bought or viewed as a basis.
To use Dynamic Ads, you have to establish a Remarketing Tag on your site. The purpose of this is to get Production Identification numbers from your merchant feed and give them to Google. Google will then be able to match these IDs to your Google Merchant Center feed and generate Dynamic Ads based on this information.
Once you add your remarketing tags, you need to take care of other settings in your Google Ads account. For one, you need to pick a target audience. Just go to "Shared library" → "Audiences," then click "New audience" and pick the "Remarketing list."
Here you can generate a "List Definition," that defines who you want to target. Then you can select how many days a visitor's cookie will remain on your list.
Don't forget to appoint ad groups to your audience, which will divide them into "Product Viewers," "Shopping Cart Abandoners," etc. You get the gist. That way you can divide your bidding in a more organized fashion.

Product Images that will increase your clicks
First things first, Google has pretty set rules regarding product images that you need to follow at all times. If you're not acquainted with them, check them out here.
When it comes to product images, you first need to make sure that you're using the right images. You simply can't risk the failure of having the wrong image attributed to the wrong product.
Next, you have to mind the quality of your images. Remember, it's about showcasing your products as accurately and appealingly as possible. So, larger images are usually recommended. The CPC strategy recommends using 800×800 pixels or even larger.
Then you need to have focused images. Meaning that your product should be in the center of attention and not get lost in the frenzy of colors or effects. One thing that Google recommends is to make sure your product makes up at least 75% of your image but keep it less than 90%. Also, make sure you have a white background.
Another thing to consider when it comes to product images is that you should make use of the additial_image_link option that you get. It allows you to add up to 10 images for one product. It's a great way of sharing as many details about the product as possible with your shoppers.
You might have also noticed that online shops usually feature an image of the product and a lifestyle version, in which you can see the t-shirt as worn by a model or a piece of furniture in a specific setting. It can nourish the imagination of viewers and help them picture the product on themselves.

Secret bidding tips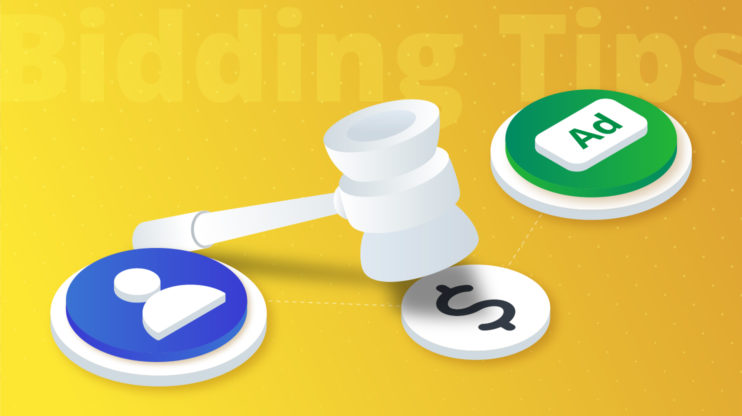 As already mentioned, Google provides reports with detailed analyses of your performance. Use them.
See what keywords work best for your ads, try to understand your customers' behavior: what devices are they employing, where are they coming from? Are there specific times where your sales performance is higher? Why is that?
Understanding all of that can help you optimize your bids. Spend your money wisely and strategically.
So, let's take a look at some changes Google suggests you make for your bids to become more successful:
Low average cost-per-click (CPC) with a high conversion rate: Say, for instance, you have a keyword that generates a high conversion rate but the CPC is rather low or average. In this scenario, you might want to consider increasing that keyword's maximum CPC bid.
High average CPC with low conversion rate: Vice versa if a keyword has low conversion rates but the CPC is rather high, you should consider reducing it.
Low traffic during certain hours: You can increase bids for certain locations where your ads work better. Or if there are certain times, where there's less traffic you might want to increase bids specifically targeted for that time.
When changing your bids, always remember the following:
Change your bids in small increments: Always make sure to check your performance results before and after changes. You won't gain anything if you keep making changes without re-evaluating your strategy.
Improve your Quality score: Keep in mind that you don't have to spend a lot of money to achieve good results. Just make sure you have a good Quality score for your keyword. It will save unnecessary expenditure.
This said, there are other ways to optimize your bidding. Google offers specific tools dedicated to this purpose.
Bid Simulator: This simulator will answer "what-if" questions. So if you're wondering what would happen if you increase your bid for a certain amount, this tool will help you figure it out.
First-page bid estimates: This tool shows you what it takes (financially) to get to land on Google's first page of search results or at the top.
Recommendations page: Your account has a recommendations page which you should consult in order to find out how to improve your performance.
Now, you're all set for creating your own Google Shopping Ads campaign. If you have any questions hit us up in the comments section!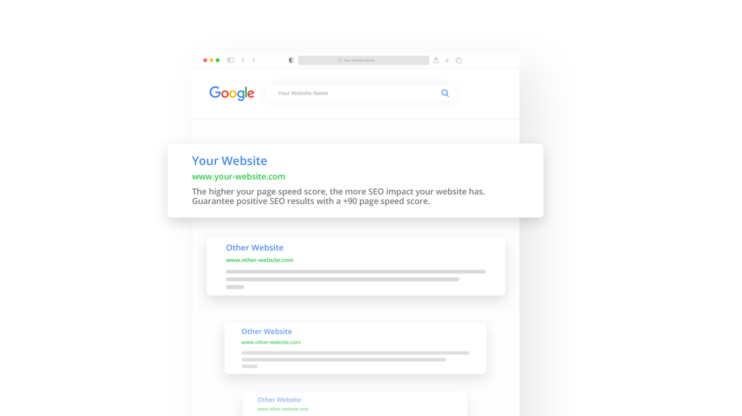 The anticipated (or dreaded) roll out of Google's latest page experience update has already come and gone. Did it do wonders for your traffic…or were your worst fears realized? Or, perhaps you are just remembering about this change now, while reading this post? Fear not, as now that all the commotion has calmed and the dust has settled, we're going to do a deep-dive into this update and tell you everything you need to know. Let's start with the basics. Google officially announced the (slow) launch of this update for desktop on February 22, 2022. Initially saying it would be a process of a few weeks, the updates for desktop were completed on March 3, taking nine days in total. A much shorter overall process when compared with the two and a half month long mobile launch that came to its conclusion in August 2021. What exactly is the new…