Given that you've stumbled upon this article, I'll go out on a limb and say that you need to write a client proposal and all you've done so far is create the doc and stare at it for a couple of minutes.
I get it, I've been there before. Writing a client proposal is difficult, and writing the perfect client proposal is a real challenge. But don't worry, you've actually found a goldmine.
My experience with client proposals is mainly with marketing proposals, but the principles that I'll be sharing with you apply to other kinds of proposals too, be it design or development.
What does a client proposal entail?
Generally speaking, a client proposal is a piece of document that outlines everything that you propose to do for the client. It's not a one-page document with bullet points saying "I'll do A, B, and C." Client proposals are more extensive and comprehensive.
To break it down for you, a good proposal has to touch upon these points:
Scope
Objectives
Deliverables (preferably with a breakdown of tasks)
Timeline
Cost
This isn't a must, but if you wish, you can also add some evidence like testimonials or case studies from your previous projects. I also like to add "Next steps" in my client proposals, so that my clients know what to expect after they approve the proposal.
We'll discuss each of these elements individually.
Why do you even need a proposal?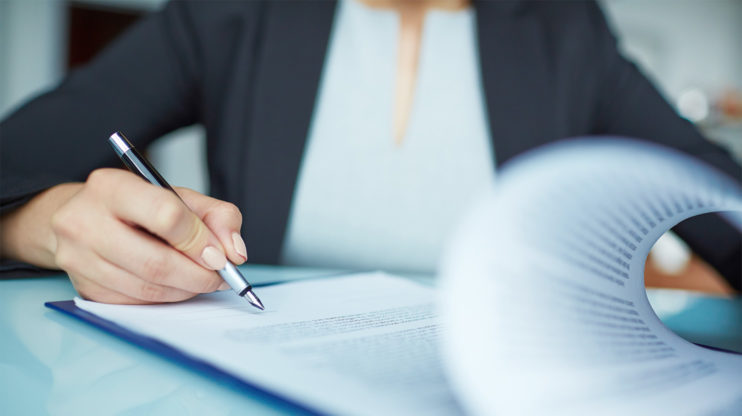 When staring at an empty doc that's supposed to be your proposal, you're probably thinking something along these lines:
Why do I even need a proposal? Can't we just discuss everything in person? Why does it have to be so complicated? What is it with the 21st century and this need to have everything in writing? Let's just talk, shake hands and get to our work.
You're not the only one thinking that. As a matter of fact, a lot of agencies work like that but just because they're doing it, doesn't mean you have to follow in their footsteps. Client proposals are a standard in any industry, be it marketing, web development, or data science.
Usually, companies in need of services approach a number of different agencies and then determine which one is best suited for them. And how do you think they do it? Yes, first impressions and discussions are decisive factors, but at the end of the day, it all comes down to a persuasive proposal. It's their point of reference to compare you to the other options. So, to keep your name running in their internal discussions you need a proposal and a good one at that.
Let me read your mind for one last time. You're now thinking:
What if I make all that effort, spend my limited time writing a proposal, and then they go with another applicant? What's the point then? I can use my time doing actual work.
Well, for one thing, writing a proposal is your actual work. Secondly, you're right, no one can guarantee that you'll get that project if you write a proposal. But we can all assume that you WON'T get it if you don't write a client proposal.
Now that you're finally convinced that a client proposal is a must, let's see how you can write a persuasive one.
The must-have components of any client proposal
As promised, we'll go over each of the elements of a proposal individually.
#1 Scope
The very first thing that your proposal should talk about is the scope of the project. This is your space to demonstrate that you fully grasp what the project entails and its scope.
In this section, you present what you are going to do for the client. It's also critical that you establish what's not within your scope and that your client shouldn't expect. This helps make sure that you're both on the same page.
#2 Objectives
Next, you should mention the objectives of the project. What is it that you hope to accomplish with this project? You can base this on your conversations with the client and add some "recommended" objectives from your side. These objectives can be both quantitative and qualitative.
Think of your objectives as calculated outcomes. My rule of thumb for this section is "underpromise and overdeliver." If you've read my previous article on setting client expectations, you know exactly what I am talking about. As I wrote there,
It's tempting to say yes to every single request and requirement that your client puts forward, especially if you're a new agency in desperate need of clients. But trust me, it's better to be realistic and keep your promise than to disappoint the client and get bad reviews. So, repeat after me, write in your notebook, pin it on your board, write it on the skyline: "Underpromise and overdeliver.
#3 Deliverables
This part is more useful for you than it is for your client because it spares you another task: writing a work plan. In this section, you should list all the deliverables that you plan to provide within the scope of the project. For example, if you're doing SEO for your client, deliverables can include on-site and off-site optimization, keyword research, link building, etc.
I also recommend including a breakdown of tasks in this section, which will allow your client to understand your working process. And again, it's good for you because it becomes your to-do list.
#4 Timeline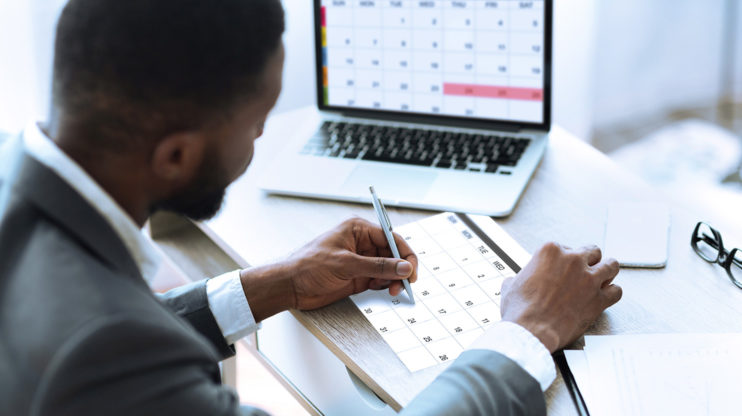 The next must in any client proposal is a timeline that should reflect what you hope to achieve and when. In my experience, this is one of the most challenging because agencies are often under pressure to deliver results quickly but at the same time, they're juggling around other projects, so it takes time to complete tasks. That's why there has to be a realistic timeline.
I recommend having a team meeting with all the employees who will be involved in that particular project and discuss the timeline with them. You can also note in the proposal that the timeline can be subject to change but these changes will be communicated with the client in advance.
#5 Cost
And now the part to which the client will go immediately: the costs. At the end of your proposal, you should include the pricing of your services for that particular project. Some proposals give a total price and mention what it includes, others have a detailed breakdown. I'm more prone to detailed breakdowns but, depending on the nature of your work, you may choose to give a total price.
This is the basic skeleton of client proposals, so now, let's go over the golden rules for the perfect client proposal.
Rule #1 Personalize the proposal
It's a common practice among agencies to have a standard proposal. When a client asks for one, they just change the name, maybe revise the timeline a little and send it to them. Sure, it's a great way to save time but it's also counterproductive. A winner proposal is personalized and customized to reflect the needs and wants of the clients.
Some ways of personalizing the proposal include:
Show that you've studied their product/service by making references to them.
Add industry statistics.
Point out your experience working with a similar product/service.
Make suggestions that are tailored to them.
Use colors and fonts for your proposal that match the branding of your clients.
These are some little things you can do but they make a big difference.
Rule #2 Include the benefits of working with you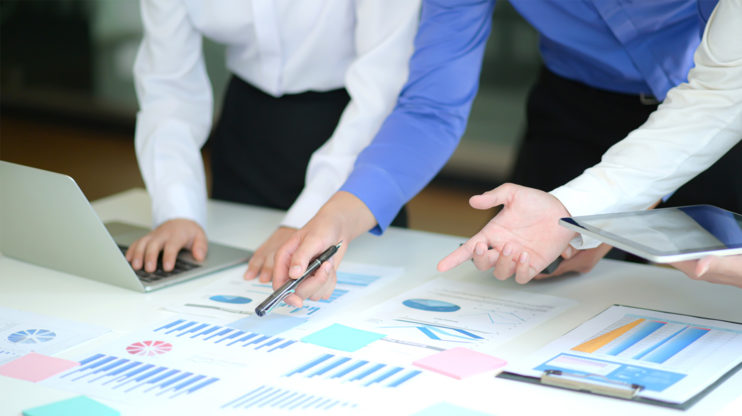 I'm not saying add a whole section to your proposal that tells how great you are (although you totally can, there are no rules against it). Just make sure to insert it in different sections. Your proposal should reflect why you're the best agency to choose, and you can show that by highlighting the benefits of working with you. For instance, if you have a fast turnaround, indicate it in the timeline section, if your prices are lower, make sure it's clear in the costs section.
Anyone reading your proposal should be able to tell why you're the best choice for them.
Rule #3 Add visuals
Visuals make everything 5 times better. Seriously! And again, I know that it's time-consuming but if you want a winner proposal then you have to go the extra mile. The visuals can be sample social media posts, screenshots of the statistics from your recent project, a mood board, or maybe a poster idea to promote your prospective client.
Besides being informative, your proposal should also be engaging, and visuals are a great way to do it. Basically, if there is something that you can convey through a visual, do it.
Rule #4 Use simple language
Don't try to show off by using complicated words that you've found on Thesaurus or heavy industry jargon. Instead, use simple language that's easy to understand. Explain your processes in simple terms. You never know who reads your proposal. Maybe it's someone who's an expert in your field or maybe it's someone who has no idea what lead generation or PPC is, so you have to write in a language that is accessible to everyone.
Rule #5 Send follow-up proposals
This last one isn't so much related to developing proposals but it's equally important. I can't tell you how many times I've had a meeting with prospective clients, who disappeared afterward. I tried sending follow-up emails but it didn't lead anywhere.
After some time, we experimented with sending brief proposals after the meeting even when they didn't ask for one, and we've noticed that they actually responded back and our conversion rates went up.
These follow-up proposals don't have to be as detailed as the requested ones. Don't skip a section but rather reduce the number of details in each section. Use it as a tool to convince them to come back and work with you.
Proposal templates
And we've reached the reason why most of you are here. To make your job easier, I am including a couple of proposal templates that helped me gain my fair share of clients and they'll hopefully do the same for you.
Client proposal template
Pandadoc.com has a series of templates, but the main reason I included them in this article is their Upwork proposal template for freelancers. I actually started my career in digital marketing as a freelance content writer (I swear I was better at this back then), and I wish I knew this before. Having a proposal tailored specifically to your potential client's needs can be the final decision-making factor that will separate you from hundreds of your competitors.
While all these templates are here to help you out, eventually the success of your proposal relies solely on you. Take your time, don't rush, get into your potential client's shoes (metaphorically, of course, no need to borrow their clothes), analyze all the aspects that are important for them, and then put them all on paper. Once the agency/freelancer hiring process is done, ask for feedback and then try to improve on it, no matter the result. You can always ask your existing or "could-have-been" customers for the reasons for selecting you or deciding to go with another proposal.
Marketing proposal template
A marketing proposal is essentially how you will convey to your clients the plan for promoting their business. It is crucial in the persuading process, and can be what takes a prospect from the status of potential to secured client. HubSpot offers a free marketing proposal template that can easily be adapted to suit just about any marketing project.
Sales proposal template
A sales proposal template is the perfect way to demonstrate how your agency's product or service will effectively solve a potential client's problem, or fulfill a specific need. It's a great opportunity to also showcase some case studies or testimonials to really get in that "pull" factor. PandaDoc offers a fantastic free sales proposal template with detailed guidelines on what kind of information to include.
SEO proposal template
SEO proposal templates should be focused on the numbers, figures, and facts, but should still tell a captivating story. It's all about the balance! Luckily, Better Proposals developed a free template based on thousands of proposals that were sent through their system, stating they won over $94m of business for their clients in 2021. Use it as your guide, and customize to really seal the deal!
Social media marketing proposal template
After determining your prospective client's social media goals, it's time to go in with an awesome proposal that shows them exactly what you will bring to the table. We love that Sprout Social not only offers a free template you can use and customize, but also breaks down how to write your own successful social media marketing proposal should you decide to make one from scratch.
Web design proposal template
If you are trying to get the "wow" factor in a web design proposal, you better have an eye-catching, clear, and unforgettable template, with the opening page being particularly noteworthy. Here, first impressions really do matter! Proposify offers a really stunning free web design proposal template you can easily edit and customize, putting your agency's mark on it.

That's all folks! (At least for today). Now that you're in on the golden rules for writing an irresistible proposal, tell us what you think. How do you write yours? Is there something you disagree with? Let us know in the comments.
See How 10Web Can Benefit You
Visit our homepage to learn more about the first-ever AI-powered WordPress platform.