Client Reporting: 4 Things No Agency Owner Would Dare Tell You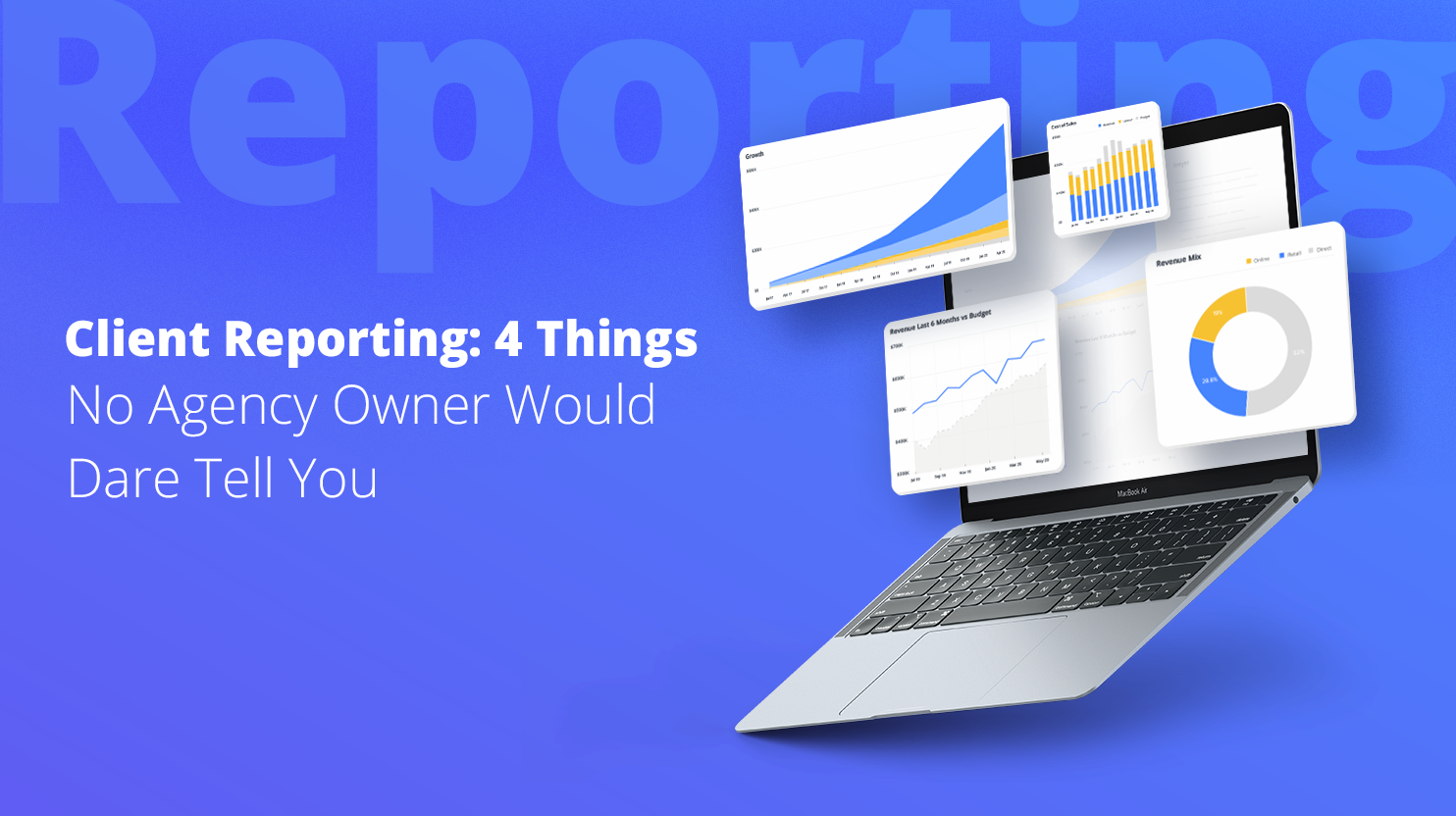 Are you wondering how fellow agency owners prepare their client reports in a way that keeps their clients engaged and at the same time builds trust? Well, wonder no more. This article presents 4 secret ingredients that they would never share with you.
But first, let's first capture the essence of client reporting.
Client reporting is an essential part of building a strong agency-client relationship because it puts the clients in the loop regarding details about developments in their project. A client report contains KPIs reflecting current evolutions, projections, and methods used to meet goals.
The importance of client reporting is pretty self-explanatory. By nature, any report offers transparency. By providing insight into statistics, you showcase a quantitative reflection of your services and thus objective proof of success, which automatically enhances your credibility in the eyes of the client.
The one downside to client reporting is that it requires a significant amount of time and labor, and can end up costing your agency a lot of money because these types of efforts are usually not billable to the client. To help your spare yourself some serious headache and at the same time save a bunch of money and time, here are four essential hacks to improve your client reporting process!
1. How to demonstrate the value of your services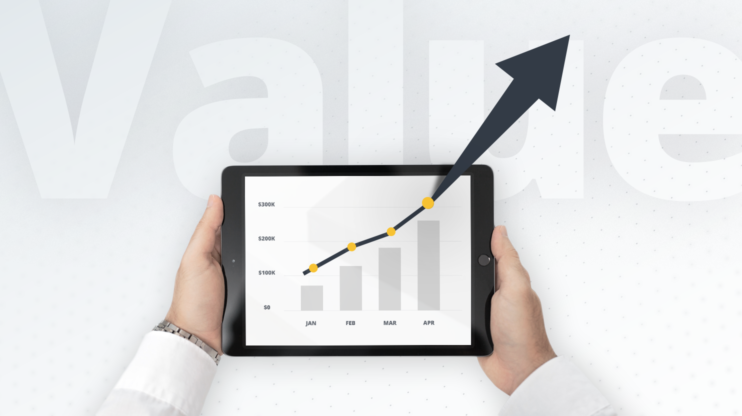 Successfully turning leads into loyal clients already indicates that you've managed to demonstrate your agency's value. Otherwise, the leads would have rejected your offer.
The next step is properly welcoming your brandnew clients to your agency through an outstanding client onboarding process.
But of course, you can't stop there. You need to be constantly reminding them of the good decision they made by continuously displaying your high-quality services. Client reporting is a great channel to achieve this.
There's a bunch of ways to make your client reporting scream value. But we're going to be upfront with you, the most efficient ones are revenue-based. You're not sure what that means? Here's an excellent example for you: Many agencies rely on the Pay-per-Sale model, meaning your agency only gets paid once conversions or leads come through. This is the ultimate stamp of value for agencies. Because it guarantees that your clients won't be spending their money in vain. If you're a small agency and can't afford to make such offers yet, we recommend you at least report as a Pay-per-Sale agency. In other words, clearly indicate how many conversions your agency has realized and the revenue contribution this will result in.
Another way to have your agency associated with high value is by providing a list of your leads. Note that a simple mention of the number of leads won't be enough to convince your client. You'll impress your client more if you list the names of your leads, letting your client know the value of your efforts. The same goes for the conversions. Don't just announce a number, call a spade a spade and reveal the names behind the conversions.
Alternatively, you can resort to non-revenue-based approaches toward value demonstration. A good example of this is reviews. If you're running a reviews campaign for your clients, make sure to report on these reviews and how they improved the standing of their business.
Another way to impress your client and demonstrate excellence is to qualify your leads via form fills. In other words, once people sign up for a client's service the agency invites them to answer a bunch of questions. If this questionnaire is poorly filled out or if the answers aren't to the liking of the agency, these leads aren't even counted as conversions. This ensures your clients that you only provide high-quality conversions that increase revenue and not just randomly count any kind of sign-up as a conversion just to quantitatively demonstrate success when in fact there's a lack of quality.
You can do the same for sale calls, too. You can use automated call qualification tools that'll indicate information regarding the length of the phone call and if there's buying intent within that call. That way you can prove that calls have resulted in revenues for your client's business.
Generally speaking, make sure to add financial value to your leads to deliver clear numbers about revenue gained from them.
For more information take a look at this video presentation by Search Engine Journal, which will answer all your burning questions.

2. How to prepare for client reporting
At the very beginning of your client reporting process, you should take your time and understand what type of client you're dealing with. In other words, understand their needs, what goals they pursue, what metrics might be most significant for them, etc. Once you've mapped these details out you can start customizing your client report accordingly.
Next, you have to gather all your data and create a concise abstract based on it. Unifying your data is very important for the client to be able to easily draw conclusions from your report. Otherwise, your efforts will be in vain.
One of the client reporting 101 principles is that you need one client reporting source. Some agencies tend to include a diverse cluster of sources to report on email marketing campaigns, SEO performances, etc. This can prove to be very confusing for your client, as it's a very scattered approach to presenting important data. So, we recommend you find a way to bundle the information provided by separate sources in order to provide a better overview for your clients, representing a single campaign and not a bunch of different efforts.
Another pro tip is to offer your clients a reporting dashboard, which opens up a lot of possibilities that go beyond simple client reporting. Your agency can use this dashboard as an onboarding tool. It's a great way to better market your brand name, because it allows you to add your logo and your brand name to the dashboard, allowing you to look bigger than you are. Giving your clients their own dashboard further allows them to add their preferred integrations for analysis so that they can manage their data themselves.
You can either offer this feature for free or you can upsell it to your client, which will help you cover the costs spent on preparing client reports and will add to your revenue.
Another thing to consider is integrating a live chat into your dashboard. What's great about this technique is that you get the chance to deliver a report and upsell at once, while giving your client the opportunity to directly engage with you regarding the upsell. This increases the chances of a successful upsell. Of course, you can also do this if you send out your client reporting via email.
Last but definitely not least, every client report should have a forward-looking perspective. In other words, it's imperative that you use your data as a basis for establishing (new) goals and explaining with what measures you're going to reach those goals.

3. What to avoid in your client reports
The biggest don't in client reporting is having a report that's way longer than it needs to be – this will just lead to clients not reading it. The founder of Senacea, a spreadsheet consultancy, warns that,
[a] relatively common mistake is also overloading clients with information. Most of the time, they don't need to see every possible metric and ratio. Establishing an appropriate level of detail also requires using thoughtful taxonomies, naming conventions, data descriptions, and cleansing. Without that, many reports may be unclear, and our efforts to be more accurate may complicate things and undermine our professional image.
A piece of helpful advice was also given to us by the chief marketing executive at PrizeRebel, an online survey platform, emphasizing that,
[d]ifferent clients have different needs, so businesses must ask clients on the data they want to appear on their reports. When done successfully, clients immediately see essential information without browsing through a multitude of unnecessary data.
It's as simple as that. If you want to make sure that your clients actually read your client reports, then discuss with them beforehand what information they need. If you feel like there's a metric missing that needs to be included, feel free to inform them about it, and explain the necessity of the particular information you want to integrate into their client reports. That way you'll make sure that your clients understand the information you're sharing with them.
Another faux-pas is not including a summary. We're living in times where our patience is worn thin, and everything needs to run quickly. Not having a summary means that your client has to actually read the entire document to get the information they're looking for. Spare them this ordeal and show them upfront where they can find which statistics. And always keep in mind that if your clients don't read your reports, then you're figuratively speaking throwing money out of the window.
This leads us to another aspect that's commonly overlooked among agencies, namely tracking the open rates of your client reports. Many agencies are so focused on tracking and optimizing the performance of their services because ultimately that's what's going to drive in more sales. That's why it's important to highlight that if you don't do the same with your client reporting process you might end up sacrificing client engagement and thereby losing the tie to your client through which you can display the high quality of your services and leverage against your competition.
Finally, and this is a big one, do not under any circumstances hide bad results. Have you ever heard of the expression that sometimes the lie is worse than the crime? Well, in client reporting, this definitely applies. The one and only objective of a client report is to keep the client in the loop about your agency's performance. If you fail to deliver on that, then you're guaranteed to lose all kinds of credibility. So, make sure to always include the negative aspects, while simultaneously mapping out a plan for how you're going to resolve the problems at hand.

4. Software solutions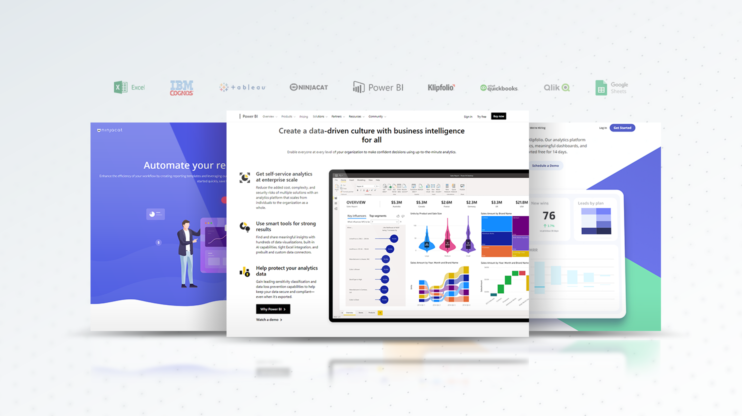 At first glance, using software solutions to take your client reporting to the next level and at the same time facilitate your workflow sounds like a brilliant idea. But you should keep in mind that the involvement of software depends highly on the software skills of your clients and the frequency of your reporting.
For instance, if your client only needs static reports, spreadsheet reports will do the trick. You can use Excel or Google sheets to analyze, present, and share your data. It can be as simple as that.
But for agencies whose clients prefer self-service reporting because they handle high-frequency data, Sencacea's CEO suggests opting for a software solution, such as Power BBI.
But if this recommendation isn't to your liking, here are some others he shared with us:
There are plenty of alternatives, such as IBM Cognos, Qlik Sense or Tableau, and choosing between them would most of the time be a question of compatibility and skills. We also have to know how much involvement in the creation of the reports the client would like to have.

There are also many industry-specific packages, such as QuickBooks for accounting or Google Analytics for web traffic analysis. We should evaluate every solution case by case, focusing on what it can deliver and at what cost.
Then there's NinjaCat, which is perfect for agencies delivering their services to clients owning various franchises in different locations. With NinjaCat, you can generate Franchisor and Franchisee reports very easily. Additionally, it allows your clients to use interactive dashboards to improve the client reporting process, which also allows them to gather data across franchise locations.
Klipfolia is another software that was recommended to us by the CEO of the Media House, a digital marketing agency. Here's the rave they've shared with us:
Klipfolia is one of the best software solutions that I have encountered so far for client reporting. Since it is cloud-based, data is easily accessible using any device and can be shared with clients anytime. I can say that they have all the features that you could possibly look for in your reports and have lots of templates and supports to create the dashboard you want.
Now that we've shared with you 4 secret hacks to take your client reporting to the next level, share with us your thoughts and let us know what secret tips you have to improve the quality of client reports.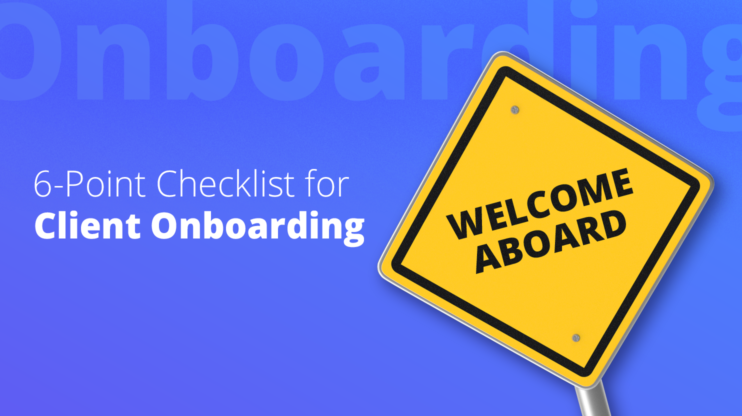 Do you want to give your newly gained clients a warm welcome to your agency that just screams "mi casa e su casa" (make yourself at home)? What a lucky coincidence because this article is here to give you tips on how to develop a client onboarding process that'll ensure a long-lasting agency-client relationship. Client onboarding, as the name suggests, refers to the process of welcoming new clients to your agency. The main goal of client onboarding is to offer your clients a good start with your agency that reaffirms the feeling that they're in good hands and that they've made the right decision choosing you and not a competing agency. For this, you need a client onboarding process which includes being prepared for any question your newly gained clients might throw at you, having a well thought out plan of action to show them where the journey of this…