Is Quora Marketing Dead in 2022? [Updated]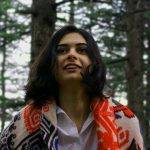 Growth & Automation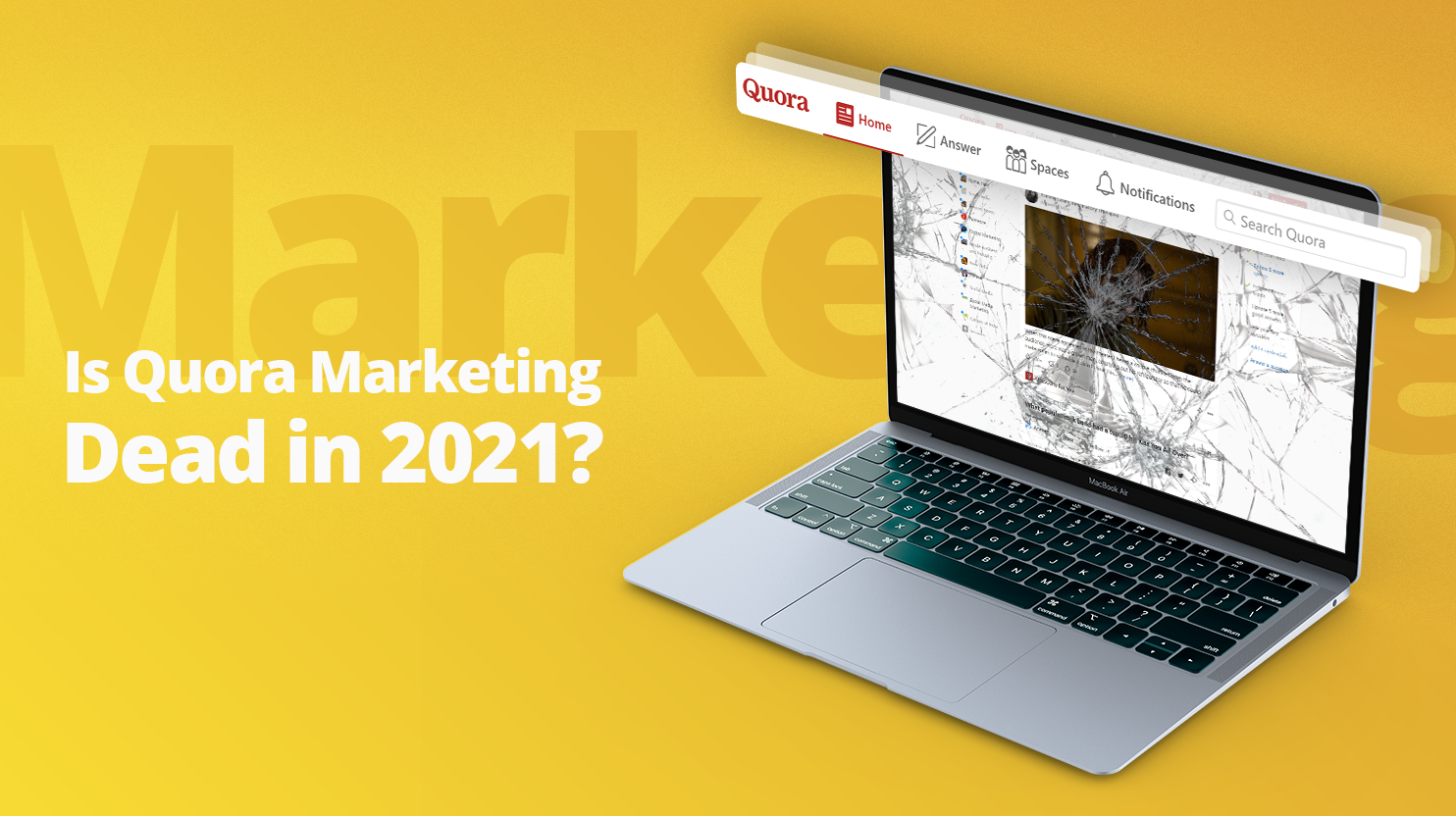 If you're here for a short and direct answer, here it is: no, it's not. Quora marketing is very much alive. It has evolved and changed tremendously over the past years and may not work for you no matter how hard you try. But for some businesses, Quora is still a viable marketing channel.
We've been meaning to write this blog post for months. But first, we had to test a lot of strategies with Quora, and it wasn't among the top priorities, and we were putting that off.
It was never the right time. That's why I decided to do the opposite: write the article based on other marketers' experience, see if it's worth it and use what I've learned for planning our own Quora marketing strategy. So wait for an update with our own experience in a few months!
Here's what I've discussed with marketers who have been using Quora for a while:
What is Quora?
How to use Quora for marketing
Why should you use Quora for marketing?
How Quora Has Changed Lately
1. Stricter Policies Against Promotional Links
2. Bigger Competition
3. A Big Shift in Focus
1. Traffic
2. Link Building
3. Brand Recognition/Awareness
What is Quora?
Quora is an online platform where one can ask a question and get answers from real people.
Nayan Malpani, the owner of aTrendHub, has shared some statistics about Quora:
• 300 Million active users per month
• 1 Million+ questions added every month
• 1 Million+ answers added every month
• It ranks on top search positions for 3 million+ keywords in search engines
• It has more than 5,000,000 topics.
And of course, Nayan is positive that Quora marketing isn't dead.

How to use Quora for marketing
Here's how Quora marketing works: You create a profile and fill it out, listing your interests and qualifications. Then you follow those topics on Quora, start posting thoughtful answers and asking relevant questions, as well as connecting with the active knowledgable members of the niches of interest to you. Then, after you've built up some authority, you start mentioning your product or company in your answers, gaining upvotes and hopefully targeted website visitors and conversions. That's it, essentially. Or at least it used to be the answer to the "how to use Quora for marketing" question.

Why should you use Quora for marketing?
Quora has been a great marketing tool for years. Quora content marketing worked especially great. Those who managed to provide high-quality content as answers could count on Quora for raising brand awareness, getting solid links and fast-growing targeted traffic.
Plus, in the last couple of years, since the Q&A snippets in Google SERPs were launched, you're almost guaranteed a top result whenever you post a well-performing answer. That's a free pass to voice search success.
So why do we ask if you should use Quora for marketing? Why would we think that it might be dead?
Maksym Babych, the CEO of SpdLoad, strongly believes that Quora marketing was dead before 2020 even started.
At SpdLoad, they conducted a study lasting 7 months. Here's what they did:
1. Used automation tools to select the best questions
2. Had industry experts write professional answers
3. Designed custom images for the answers
4. Did not do direct promotion, but gave value
5. Used the pods of mutual promotion.
6. Used Spaces
"On average, — Maksym says, — our answers are gaining 25 votes. For 7 months we received 9 clicks to the site. The study cost us more than $5,000. Thus, the cost per click was 550 dollars. I believe that this is a significant experiment with the Quora."
And I began to wonder why this happened. Partly, it's due to Quora's recent changes.
How Quora Has Changed Lately
It's been 7 years since Neil Patel published The Marketer's Guide to Quora where he shared his experience of getting fantastic results with the platform. A lot has changed since.
1. Stricter Policies Against Promotional Links
Yeah, you have to think twice before linking to your website from Quora. Links that help you back the information you provide are still fine and always will be. But explicit free promotion is something Quora refuses to allow any longer.
And crusades against referral/affiliate/UTM links are real.
Plus, users seem to filter and ignore the promotions as well.
Our partner Daria Zaboj, Community Specialist at LiveChat, clearly sees the reason behind these restrictions and looks like she agrees that they were necessary:
"It seems that users lost trust in Quora, and it's not surprising. Many brands have used the service for aggressive self-promotion that slowly started to backfire on them. Noticing more and more marketing content, the community became less suggestible to Quora's recommendations.
Still, the service can be a useful marketing tool provided you give solutions to current community problems, not those made up by marketers to promote products."
If you've been pushing bland promotional links on Quora, no wonder it doesn't work any longer. But the restrictions aren't working perfectly, and in rare cases, quality answers can be banned or removed for links.
There's more to it. Sneh Ratna Choudhary, Senior Content Marketer at Beaconstac, has seen and faced other restrictions as well:
"Possibly, one of the reasons why a ton of marketers do not use Quora is because of its recent moderation policies. Writing answers on Quora isn't as easy as it used to be. One-liners collapse, links to the same domain every time are marked as spam and in some cases, the account is deactivated.
The other is to create a well-rounded profile to avoid getting the account deactivated. The third is to avoid using the same anchor text and linking to the same page over and over again."
And here's the next recent change that affected Quora as a marketing platform:
2. Bigger Competition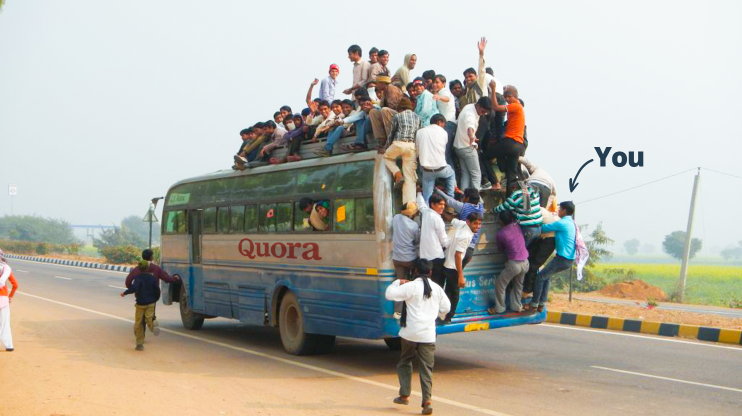 As a matter of fact, more and more marketers try to use Quora, cramming the whole place.
While writing this, I remembered that the marketing team of the app TruePublic does use Quora with significant success. And they aren't new to the platform either. So I decided to ask Anna and Tigran from TruePublic about the recent changes they've noticed. Here's what Anna says:
"A year ago or even a couple of years ago it was way easier to use Quora for marketing purposes, as the competition wasn't that high. Now it gets more and more difficult, but by posting relevant and useful content, you can always get attention on Quora."
And this is a bigger problem for a lot of other marketers who don't have bigger resources to scale the quality and quantity of content.
3. A Big Shift in Focus
For a lot of old-time users, Quora is simply not what it used to be. My subscription list hasn't changed for years but my notifications and my feed have changed a lot. Here's how.
New Content Types
Over time, it becomes harder and harder to find helpful answers to professional questions. More often, people ask each other to share personal stories and seek help dealing with social/communication issues.
Other than that, there are all these people asking for recommendations and getting lots of promotional answers (which marketers manage to slide in without violating any rule).
The quality of content seems to be giving in to its high demand and popularity. Many users rather add something relatable, like an old personal story, than something unique and new.
Only the Quora "Spaces" works great if you want to find something valuable in your niche.
New Markets
All those impressive stats and numbers are true but the users don't seem to be spread evenly across the world. If you've always been targeting the Western markets, you might find it harder during the last few years.
But of course, you can benefit from this change if, for instance, India is among your target locations. That's one of the reasons why Saurabh Jindal from TalkTravel uses Quora all the time:
"We write a lot of content, — Saurabh says, — and the focus is on the Indian market. Quora is very popular in India, and hence we use it to market ourselves.
And I would say that the results have been good enough for a small startup like ours.
Earlier our Quora traffic used to be 60% from India, 25% from the US and the rest from other countries. Of late — over the last 6 months or so, the numbers have skewed with India contributing to almost 75% of the total traffic."
Of course, it's not that 75% of the Quora population is now from India: that's the region TalkTravel targets. But neither is the platform focused on the West like other social media.
Global companies can also benefit hugely from this easy access to eastern markets.
That's what Sneh Ratna Choudhary, who strongly believes that Quora marketing is far from dead, does:
"Quora is available in countries where Google is not.
For companies that aim to market to countries that do not have access to Google, Quora can be a great way to tap into that market. We had a lead from China who came across our company because of our presence on Quora."
What Marketers Get from Quora
So now we know how Quora has changed and why a lot of users/marketers are disappointed. But how do they use Quora anyway? What do they get? What's the final goal?
Well, as I mentioned above, there are several results marketers can achieve with Quora, and the most common ones are:
1. Traffic
2. Link Building
3. Brand Recognition/Awareness
Quora for Driving Traffic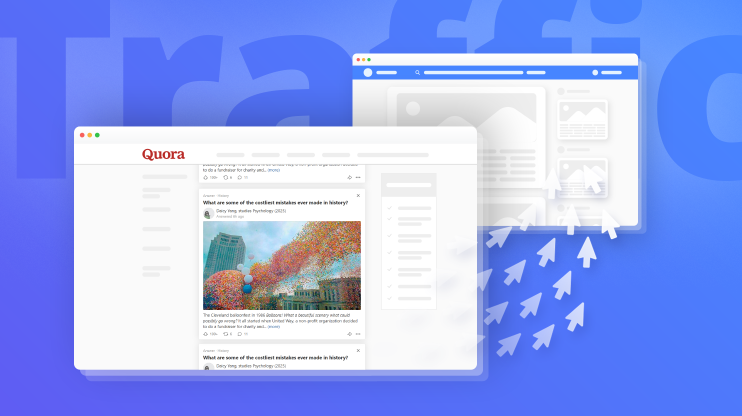 Let's begin with the hardest one. Yes, driving traffic is hard.
You don't just have to publish high-quality and top-ranking content, you have to compose it in a way that makes readers want to click.
The TruePublic team, for instance, was initially aiming for high-quality traffic to their app. But over time, based on the performance, they changed the whole strategy.
"Since TruePublic is an anonymous polling app with hundreds of thousands of questions and answer statistics, we tried to use Quora questions as means of bringing traffic to our web landing pages or app store pages (Apple App Store and Google Play Store).
We would find interesting and sometimes even controversial questions on Quora and would answer them using statistics from TruePublic which we have based on various demographic data such as age, gender, political leaning, etc. However, over time, we realized that this tactic works better with Reddit.
On the other hand, Quora helped us promote a separate project which we started a few months back. As you may know, Quora has launched Spaces feature for different communities. We created a Space for startup marketing and growth hacking and our space quickly gathered a huge follower base (will be 20K soon) within months.
We believe that Quora uses special algorithms to help promote Spaces. Also, if you put a bit more effort into promoting your space in your network and adding relevant content regularly, then it will pay off."
In the end, the team didn't get as much traffic as expected for TruePublic, but the Startup Marketing and Growth Hacking space just rocked.
For another company — PDFShift — Quora was even more than a traffic source; they converted a lot of customers from this platform. Here's what the founder, Cyril, told me about that:
"I think Quora is a great way to grow your project in its early days. It requires a lot of work upfront in answering a lot of questions related to your service, but the benefits are great in the long run.
It helped me a lot in acquiring my first 100 customers and it's still one of the primary sources of user acquisition.
Bringing new users every day without having to do any more work is proof that Quora remains an efficient marketing channel for small startups and early-growth strategies."
There's no doubt that your success with Quora also largely depends on the time and dedication you have for the platform.
But even when you have both, there are still no guarantees. Olga Mykhoparkina's experience has proven that. She's the Chief Marketing Officer at Chanty, and here's how it turned out for her team:
"I would say that Quora marketing may not be dead, but it's on a serious decline. We posted Quora answers for a period of about a year consistently. We scanned for the questions with the highest number of views, made sure that our answers were useful and relevant and we had pretty poor results.
Within one year, we managed to get about 300-500 monthly visits to our site from Quora. Given our total traffic of 45,000+ visits monthly, as well as the time it took to post on Quora, we simply stopped doing it. At least for us, the ROI of doing Quora marketing is just not good enough."
And one more marketer who's got a positive result here: Bernice Quek, a Content Marketing Specialist at M&P International Freights. Bernice has even increased her Quora marketing effectiveness in recent years. Here's what she has to say:
"In my experience, Quora has been a great platform to build a brand's online presence and boost site traffic.
We've been using Quora actively through 2 main ways:
1. Using top questions (with most traffic) to look for feasible article topics to write about;
2. Promoting our articles on these top question threads.
Based on our observations, we've been getting traffic from our Quora answers even during periods when we haven't been actively answering questions. This passive traffic illustrates the power of SEO — which is why we'll continue using Quora for a long time.
Because of Quora's high domain rating of 91 on Ahrefs, the top answers of each high-traffic thread will appear on Google's search results page. This means that if you provide a high-quality, informative and easily digestible answer, there's a possibility of your answer ranking on Google."
Oh, and this leads us to the use of Quora as an SEO tool.
Quora for Link Building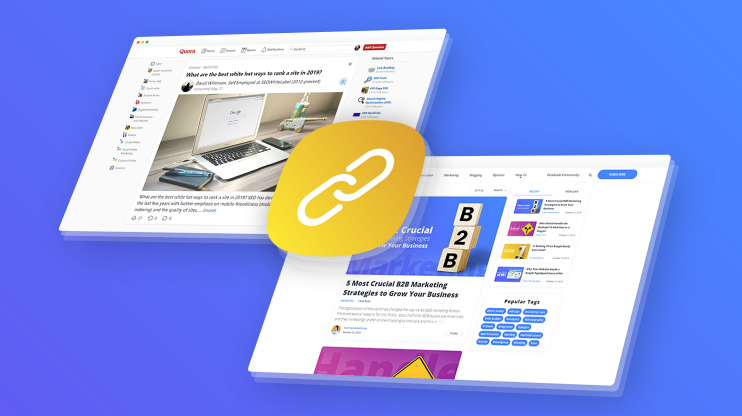 What is dead, may never die.
Just like any other platform with user-generated content, Quora is largely used for link building.
The outbound links on the website always carry the nofollow tag which means that the value of these links is not what you traditionally need for ranking.
And that's what Bethany Kearsley, an Operations Assistant at Tao Digital Marketing is most worried about. Here's what she says:
"I find myself not choosing to use Quora for my marketing.
Quora is still a fantastic tool to help get audiences to your site. However, any link to your site from Quora will be a no-follow link. While no-follow links are still good for brand awareness, they do not add any value to the ranking of a website."
There's been a lot of discussion on Quora about its backlinks (and I love using Quora to discuss Quora), and some users believe that these links are still valuable even with the nofollow tag.
And of course, it's still a good tool for raising brand awareness.
Quora for Brand Recognition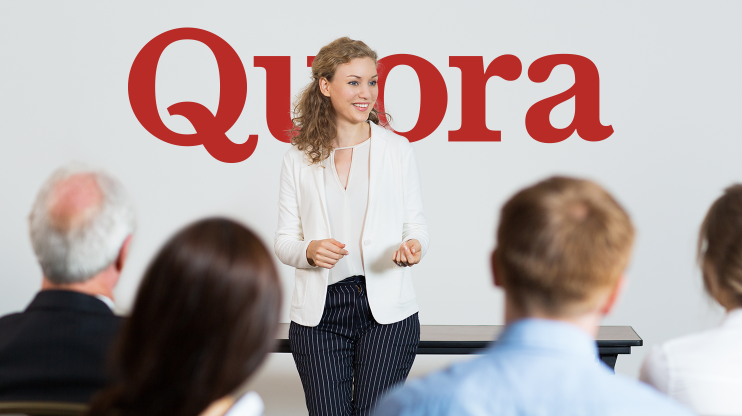 This one is undoubtedly not dead. Millions of people still keep using Quora daily. And even if they don't take any action, they at least learn about your brand.
Collette McLafferty, the Author of "Confessions of a Bad, Ugly Singer," has been using Quora since 2015, speaking about her experiences in the music industry, media, and legal system. And she doesn't believe marketers should give up on Quora completely, although they should diversify their efforts.
"Quora has changed, — Collette says, — but it still can provide a "long tail" marketing effect, as good content can find a surprising second act. A blog post I wrote on Quora back in 2016 ended up catching the interest of a producer at the BBC last November.
They interviewed me to comment on a Twitter war between Piers Morgan and Ariana Grande! They mentioned my book ("Confessions of a Bad, Ugly Singer") twice. That week, I had a bump in sales and my publisher told me the traffic on the website was unusually high — and most of the searches were for my book.
I believe that anyone with a long term vision for their product should not abandon Quora altogether, but should create useful shareable content that "has legs". Additionally, they should create content that feels authentic and not like they are marketing to the reader directly.
Well, yes, user-generated content works wonders for brand awareness. Just find the right approach!
Sponsored Ads on Quora
As a user, I can't recall many relevant ads I've seen on Quora. Seriously, they have always been repetitive and only slightly touched the topics I'm following in the passing.
And surprisingly enough (at least, to me), the ads have become much better within the last year. I might have even clicked on one or two.
But I had never approached the Quora ads as a marketer. So I asked Anna Karakhanian, our PPC specialist who has recently joined 10Web, if she's ever tried paid ads on Quora․ Turns out, she has! And as a matter of fact, it was only a few months back and worked very well.
Anna was running a campaign for a Bulk SMS service. Here are some of Quora paid ads' pros and cons she's faced.
Pros
Interest-based targeting: Quora is a great tool for finding the audience that's actually interested in your product, especially when you're promoting an international business where the location doesn't matter much.
Cost-effective ads: Quora is pretty affordable compared to other social platforms and forums.
Cons
There was one major problem in the market Anna was working in. Here it is:
Limited audience: the audience of Quora isn't small for sure. But when you divide them into narrow interest groups, it gets tricky. See, no one's mentioning all their interests, only some of the top ones. That's why you miss a large part of your target.
Anna's experience with Quora stopped being so great after about two months. That's when the platform seemed to have exhausted their target and the ads were becoming repetitive.
Supratim Dam, the International Marketing Manager at callpage.io, defends Quora and says that even when the organic results slightly drop, they balance it with Quora Ads․ The CallPage team also got amazing CPC and CTR with high-intent leads.
And Jason Thibault, Owner & Operator at Massive Kontent, seems to be among the most successful Quora advertisers.
"I've been experimenting a lot with Quora in 2019 — both for myself and my clients. I'm quite happy with the results. Organically, Quora has been a great platform to build both subject matter expertise and brand trust. And they keep adding on new features and targeting parameters to their expanding paid component.
When researching a new industry, I'll place Quora into SEO software such as Ahrefs or SEMrush to build out a list of ranking Q&A's that are relevant to my topics. We'll then drip out 10-20 answers over a 30-day period. The best 2-3 answers (sorted by views and referring traffic) will then become candidates for Quora's 'Promoted Answers' ad platform.
It seems like Quora Ads introduces new features every other week. You can now target by keyword, bulk-create ads, duplicate ad sets, create audiences from pixel events and retarget users who have shown interest in questions.
And often at a fraction of the cost of Facebook and Google ads.
Quora still delivers a lot of traffic. I've been able to reach 800,000 views over a 30-day period on the platform and a successful answer will drive referral traffic to your site for months and even years later."
Hire a 10Web-approved Freelancer or Agency
We connect your business with the experts it needs to succeed.
Hire a 10Web-approved Freelancer or Agency
We connect your business with the experts it needs to succeed.
Conclusion
And finally, is Quora dead? Nope, Quora is most certainly not dead. Neither as a forum nor as a marketing platform.
And you shouldn't give up on Quora unless you've tried a couple of different strategies and seen no result.
Hope you found our analysis of whether Quora marketing is dead in 2022 helpful. What's your experience with Quora marketing? Is Quora dead to you or do you plan on starting to use it? Let us know in the comments!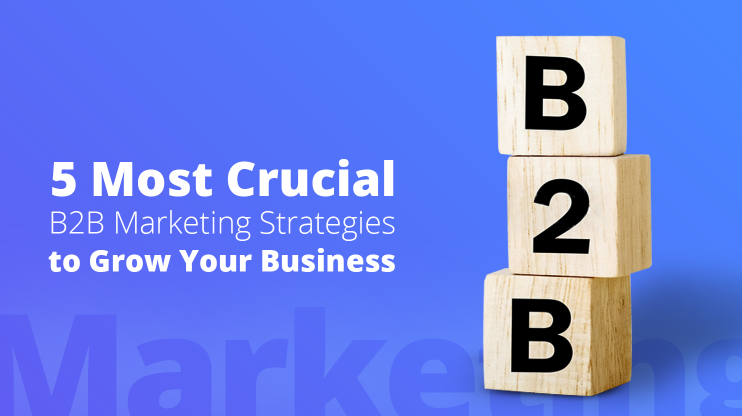 The digitalization of the world has changed the way we do B2B marketing forever. There are several reasons for this: Firstly, about half of all B2B buyers are millennials and they increasingly prefer online shopping to cold calls and face-to-face business. Secondly, B2B buyers now more than ever dedicate more time to consider their options, read reviews, and do in-depth online research. A typical B2B buying group is now comprised of more people than before, which means your product or service needs to please different types of people to convince them to purchase. Finally, the modern B2B buyers go back and forth through the sales funnel a few times before making a buying decision. So, to please this modern diverse thoughtful group of buyers, you need to use these 5 most crucial B2B marketing strategies for the digital world. Just follow our advice and see your business grow! 1.Building a…