5 Exceptional Tips to Successfully Manage a Remote Agency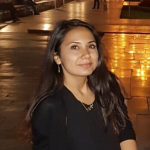 Growth & Automation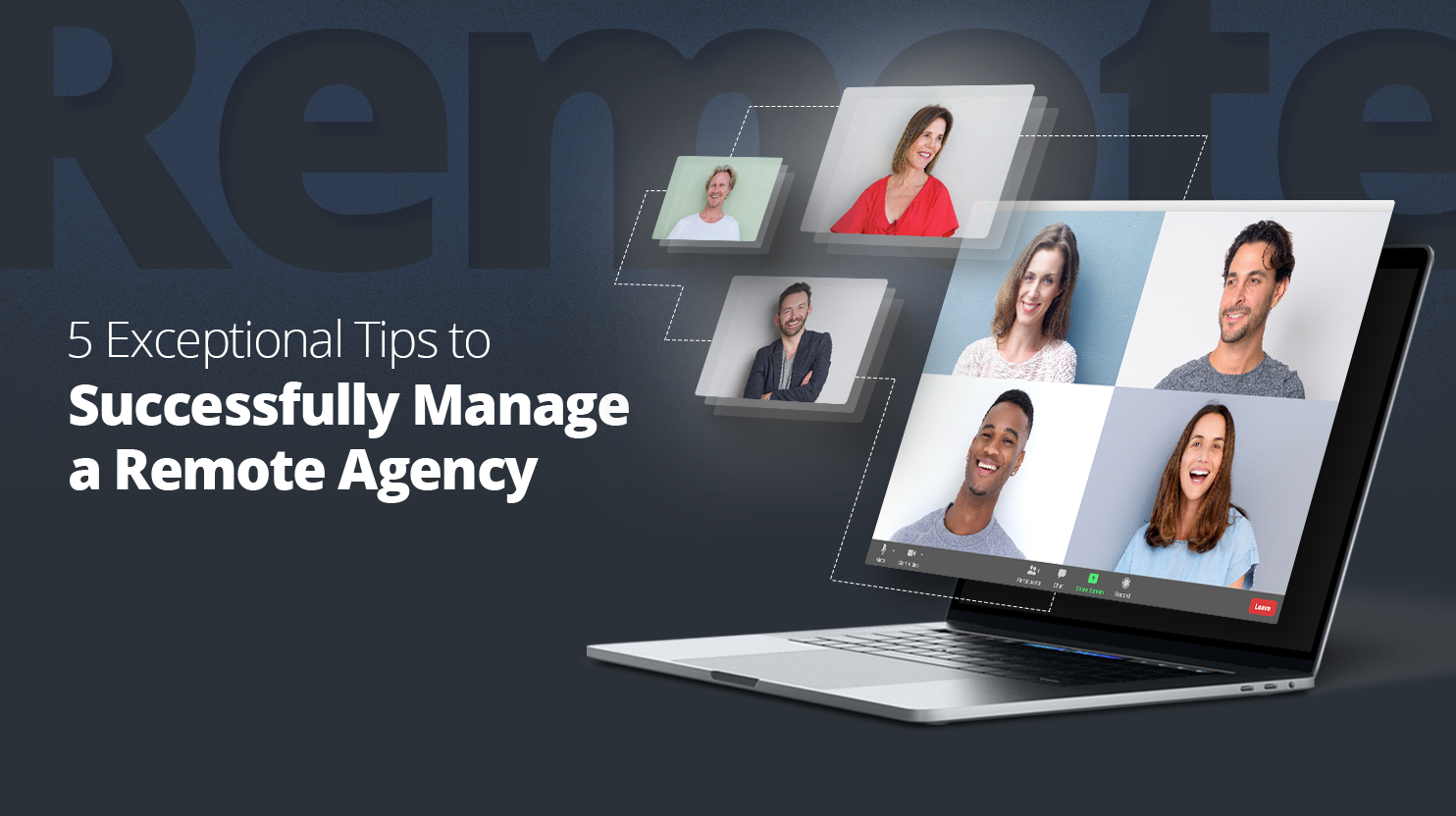 Did the COVID crisis unexpectedly move your agency towards remote working and left you wondering how to manage your team's workflow from afar? Then welcome to the club and join us in the age of Zoom, toilet paper mania, and TikTok dances!
We at 10Web have been going through this transition ourselves and have had our own struggles with it. But after almost half a year of working remotely, we've gained valuable insights on how to deal with this situation and have decided that it's time to share some hard-earned wisdom with any remote agency out there struggling to deal with this shift.
But let's not get too hasty. First, we need to take a look at what a remote agency actually is.
As the name suggests, a remote agency is an agency with no physical working area. So, instead, you have a team of employees that work remotely either from their homes or any other place of their liking.
Sounds tempting, right? We agree. Working remotely has many advantages. It saves a lot of money (for both employees and employers) and the employees are generally happy about the newly gained flexibility. But at the same time, having a remote agency won't bring you any good if you don't know how to manage it in a way that keeps the level of productivity high.
For those who are losing sleep over this issue, don't despair just yet. We've compiled 5 crucial tips on how to manage a remote agency smoothly and without any loss of quality.
1. Balancing asynchronous and synchronous communication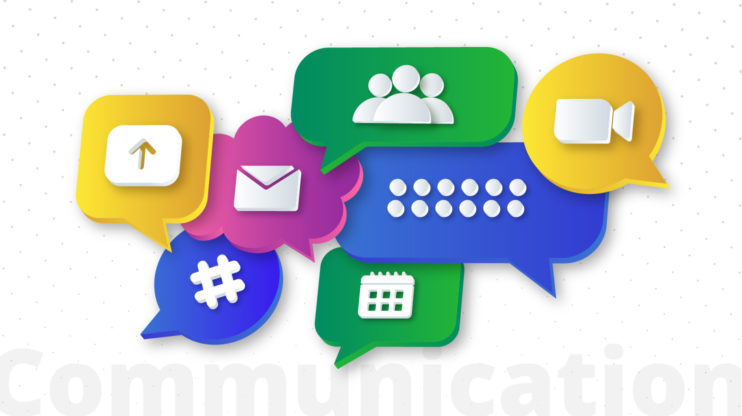 It was Elon Musk who recently stated, "Whenever possible I try to communicate asynchronously." Asynchronous communication refers to communication that doesn't require the immediate availability of the message's recipient. A good example of this is emails.
Your recipient can live in a different time zone and it wouldn't matter. He or she will reply as soon as they receive your message and are able to respond.
The downside to this is that this can lead to procrastination, missed deadlines or miscommunication. That's why you can't just rely on asynchronous communication. You need to complement it with synchronous communication, that allows for direct communication, where you'll immediately receive an answer. This refers to communication via video conferences, phone calls or chats.
Since emails are a thing of the past and everybody has mastered the art of emailing by now, let's turn our attention to some tools for synchronous communication.
The media we at 10Web have selected for communication is Slack and Zoom. And we're in good company there. Our research has shown that several companies rely on (centralized) communication as an essential part of running a remote agency successfully. Many of them have indicated Slack and Zoom as their tools of choice.
Here's what the editor of CouponChief, a business that provides coupons and helps people save a lot of money, told us regarding this topic:
It's best to have at least two remote communication modes. One for real-time response such as Slack and everyone can pitch in on answering a question or providing suggestions. The other one is for one-on-ones and team meetings where we use Zoom.
Slack
With Slack, you have the option of direct one-on-one communication with your co-workers.
You have the option to use different channels for different departments of your agency or divide the channels according to different topics and workstreams.
You can even create private groups. We like to use this option for preparing birthday surprises for our employees.
This is all good and well, but what we appreciate most about Slack is its agility with a wide range of possible integrations. You can integrate Slack with your Google Calendar to make sure you have your appointments all in one place and never miss a meeting. Vice versa, it will show your coworkers if you're in a meeting or if you're out having lunch, which will allow them to figure out when you're likely available.
Zoom
We at 10Web hold any type of meetings via Zoom. But why should your remote agency follow suit?
First, it allows you to have conference and video calls, share your screen if necessary, and record these conferences.
It won't cost you a dime, and you can benefit from the free version to the full extent. The only limitation set on that version is a time limit of 40 minutes. But should you reach that time limit and the meeting ends, you can just start a new conference.
You can download the Zoom app, which allows you to conduct your calls using your mobile device so you're not chained to your desktop. This feature is also available in the free version.
It's a highly agile tool with many integrations that will create a smooth workflow.
2. Keep the team spirit high from a distance
One conventional way to create a team spirit is, of course, team building. You're probably used to going to different outings with your team or participating in some kind of sports events.
Now just because these days are gone your remote agency shouldn't completely give up on team building events. You can still keep them going from time to time via Zoom. Our team at 10Web, for example, does team building by taking an hour out of the day and spending it answering questions, such as "Who's your favorite superhero?" These icebreaker questions are a fun and relaxed way to get to know each other. If you don't know what questions to ask, take a look here.
Another thing that we like to do at our company to ensure that employee relations aren't just department-specific, is to have donut meetings on Slack. What's that?
Donut is an app that randomly chooses people from the same company who haven't had the chance to interact much with each other and arranges virtual coffee hangouts, lunches, just cross-department meetings in general.
This happens on a regular basis and the hangout buddies are always changing so you have the opportunity to meet and hang with everybody. All you have to do is head over to Donut.com and install Donut by clicking "Add to Slack."
3. Beware the realm of hackers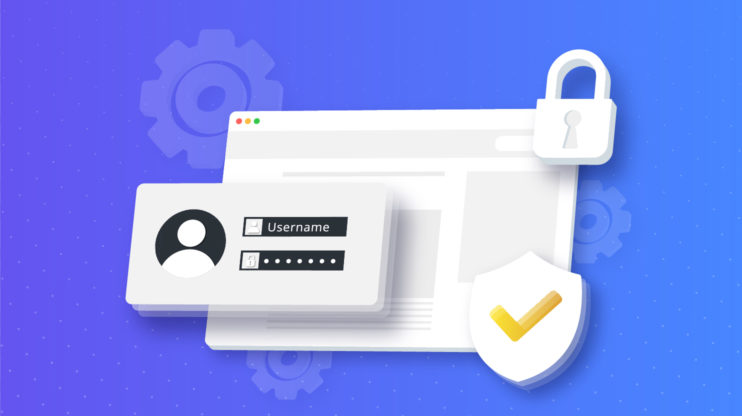 To be successful as a remote agency you need to have a solid security system. One security breach and your reputation will suffer immeasurably. That's why you need to be aware of the vulnerabilities that you and your clients might be exposed to and take on the responsibility to avoid them, especially in a remote environment.
Let's first take a look at what needs protection:
Customer data (most importantly bank information),
Your agency's banking details,
Infrastructure,
Client sites,
Codes and other intellectual property,
Business strategies, and much more.
In order to avoid any sort of data, financial, and reputational damage, you need to mind some don'ts:
No use of corporate accounts for personal purposes.
If possible, no sharing of work email addresses publicly.
No replying to suspicious emails or opening of suspicious attachments.
Now let's take a look at some dos:
Have a solid password policy: Your passwords should be strong, random, and long. Needless to say, you should never reuse existing passwords and make sure to constantly update them to avoid any potential vulnerability. At 10Web, we generate, store, and share passwords through a password manager software (Bitwarden) to ensure that our passwords meet the necessary criteria and are safely stored. Finally, don't ever rely on the "remember password" option, use your password manager instead to automatically fill in your login details.
Protect all devices via two-factor and multi-factor authentication (2FA and MFA): Use this for all existing accounts, your password manager is no exception! If you fear drowning in a sea of passwords, we suggest you store all 2FA Authenticator Keys in your password manager, that way you won't lose track. As for the 2FA recovery codes for your password manager, make sure to store them safely and separately from other passwords. And just in case you need it, enable the possibility to lock your password manager and your devices.
Have a bring your own device (BYOD) security checklist: If possible, staff should use corporate hardware. BYOD is just in case the company can't provide that. This said, you should make sure your devices encrypt data so that even in case of theft your data is safe. Second, make sure to store and backup information on a cloud storage space instead of using a hard drive. Third, don't ever install programs from unknown sources, and have a reliable antivirus program that supports regular security scans. Next, use a VPN to access your company's infrastructure and services. Lastly, you shouldn't upload work documents to personal accounts or access cloud services through unprotected devices or insecure connections.
As a remote agency, remember that you always have the option of changing and adjusting your security measures to current circumstances. It's the only way to figure out what works best for your agency's workflow and ensures a high level of security.
4. Modern-day project management
In the old days of project management, face-to-face meetings were the way to go. But throughout the past few decades, agencies have started to move towards cloud-based tools on the account of all the benefits that they bring (higher productivity, better organization, cost savings, etc.).
Excellent examples of such tools are Asana, Basecamp, and Trello.
Asana
Asana is a project teaching and collaboration software that provides an overview of the distribution of tasks within team members (along with deadlines). Processes such as the creation and assignment of tasks are automated and very easy to manage. Asana is also a great communication channel for project members, giving them the option of private and group chats.
When it comes to pricing, Asana has a free version with some basic features for up to 15 members. If you want extended features and the inclusion of more team members, the paid version starts at $9.99 per user per month.
Basecamp
A perhaps cheaper yet still qualitatively high project management tool is Basecamp. For a monthly price of $99 this plan is for an unlimited amount of users and has all features including 500GB of storage. Basecamp also offers a 30-day free trial.
With a simple user interface, multiple communication channels, and a simplified project flow management, Basecamp is a useful tool to manage your remote agency's projects.
Trello
Trello, on the other hand, the newcomer of the 3 tools, has the largest number of users. It's a modern and most importantly modern visual workflow management tool (akin to kanban boards) with drag-and-drop functionality that simplifies the management process. It's a very flexible and easily manageable software that's available on all devices and comes with a lot of integrations.
As for the pricing, Trello offers several pricing options, take a look here to see which one fits your needs.
The founder of Joinative, a fully remote advertising agency, relies on a combination of Jira and Trello. Here's what he reports:
With Jira, we build roadmaps for tech projects, assign tickets, and monitor tasks. Trello is mainly used by our marketing team and account managers. With it, you can build separate boards for different clients, create cards for campaigns, and assign members in just a few clicks.
If these options don't do the trick for you, here's what Dan Salganik, managing partner at the remote digital marketing agency VisualFizz, shared with us:
For ongoing work, reporting, documentation, we prefer the Google Suite because it is very easy to collaborate. For client management and planning, we use SmartSheet. We do try to minimize the number of tools we utilize because the overutilization of tools becomes very inefficient for the team.
Try this on for size and see if it fits your needs.
5. Team collaboration in the new age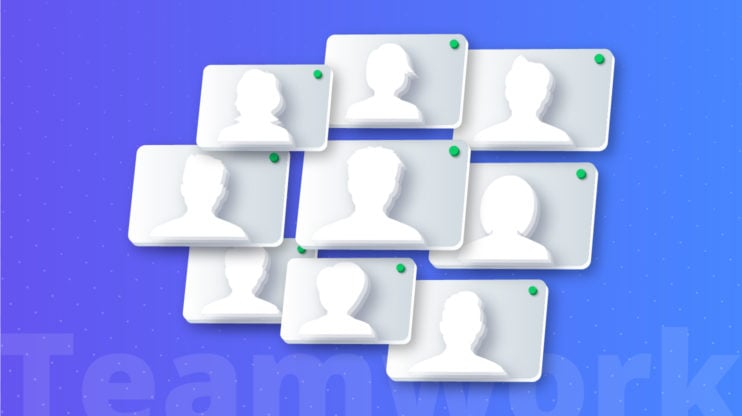 Allow us to use this as a long-awaited occasion to quote Michael Jordan, who once said: "Talent wins games, but teamwork and intelligence win championships."
But to successfully encourage teamwork you need a good fairy to offer your remote agency a great platform for your employees to collaborate on. Podio is a good example of this. It's great for contact data storage, event planning, sharing some questions or problems that you're dealing with, etc. Podio can be seen as a mixture of email, chat, shared documents, and project management tools. The tools come in a free version that's highly limited. An upgrade to a higher plan will cost you $14/month.
Alternatively, you can use Filestage. It's especially amazing for content reviews, allowing multiple users to access your content at the same time and leave comments. The tool also includes elements such as deadline tracking, file sharing, and much more. You can purchase Filestage for $99/month. Since there is no free version, we advise you to make use of their free trial before signing up for their platform.
FAQs
How can I get clients for my remote marketing agency?
First, you need to work on your online presence. You should be active on all your communication channels, always trying to connect with potential clients and answering their questions. You can also work on your presence on online forums such as HARO or Quora. By providing solutions to people's problems within your field you'll manage to make a name for yourself.
Next, you should have an impressive portfolio that will win over new clients. But in order for your portfolio to reach your clients, you need to work on your pitching skills to grab their attention in the first place.
But how can you pitch if you don't even have the prospect's email address? There are many ways to generate leads. But a good place to start is using your already existing network. And if that doesn't work out, research some companies that you'd like to have as clients, head over to their career page, and send them a pitch via that channel.
Are there any recruiting agencies that focus on remote work?
Absolutely. Good examples are DistantJob or Remotestar Consulting. They're solely focused on placing remote workers. So, if you're a remote agency looking for a new hire make sure to check out those sites. And vice versa, if you're a remote worker looking for a new opportunity make sure to drop your CV there.
We hope you found our tips on how to manage your remote agency useful. Leave a comment and let us know how you're managing during these unprecedented and trying times!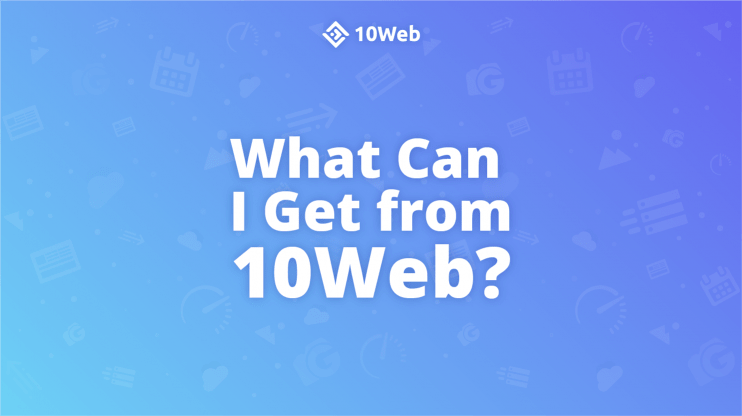 Get to know the 10 components of 10Web and the list of the main benefits you'll get with the company.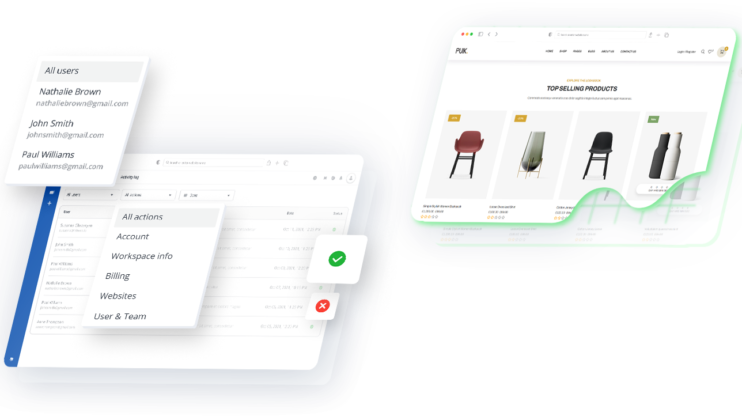 It's good to be back! Now that you've all been using and testing our products, we've been listening to what you have to say, what parts work and don't work for you, and really digging deep and adjusting our products on the nano level. There are some releases in this period that we'd like to share with you. New 10Web Feature Activity Log Activity log is a new feature in the 10Web dashboard. As a part of the management of your workspace and websites, actions pertaining to your 10Web account, workspace, and websites are logged in this section. The feature gives you insight into who has made changes, where the changes were made, and what the change is. The feature also comes with options for filtering by action, user, or date. AI Builder Slider widget Before when AI recreated pages that had sliders, the Slider by 10Web plugin was installed…
According to Google, "more than half of visits are abandoned if a mobile page takes over 3 seconds to load". This is why the tech giant applied page speed as a ranking factor in mobile searches as early as July 2018. You may be wondering: why does this matter for my business? Well, according to Google: "Advertising and speed go hand in hand, with faster landing pages delivering better ROI." Google equates low speed scores to a "huge missed opportunity", since when users encounter slow websites "they're much less likely to find what they are looking for or purchase from you in the future." This is one of the major reasons to go with a provider that can guarantee you the fastest WordPress hosting possible. For agencies—and businesses in general, the "missed opportunity" Google warns about can be the difference between winning or losing over your competitors, or even staying…