4.2
1+ million
The Most Powerful Social Feed Plugin
Customize Facebook Feeds, Display on Your Website
Buy Now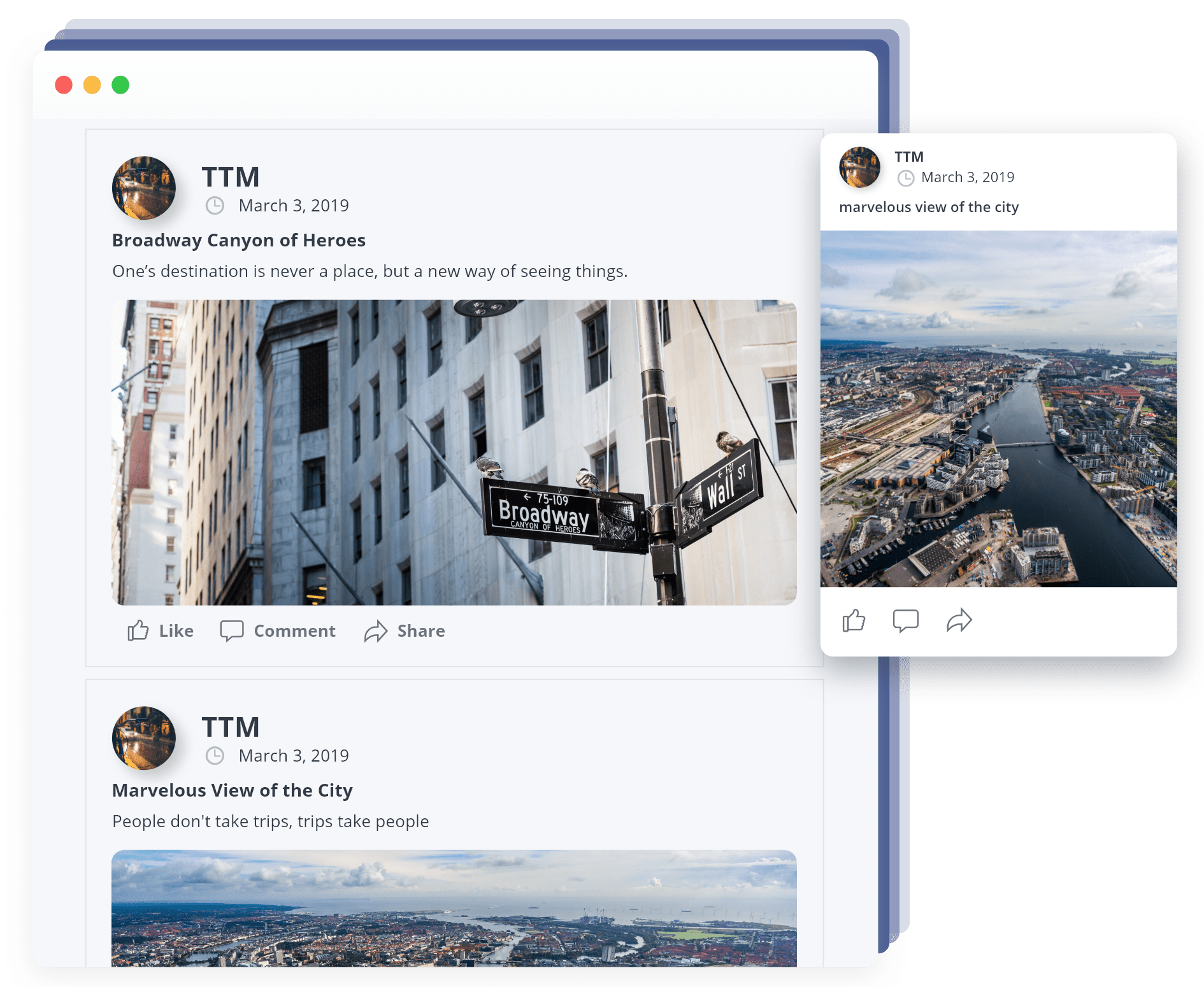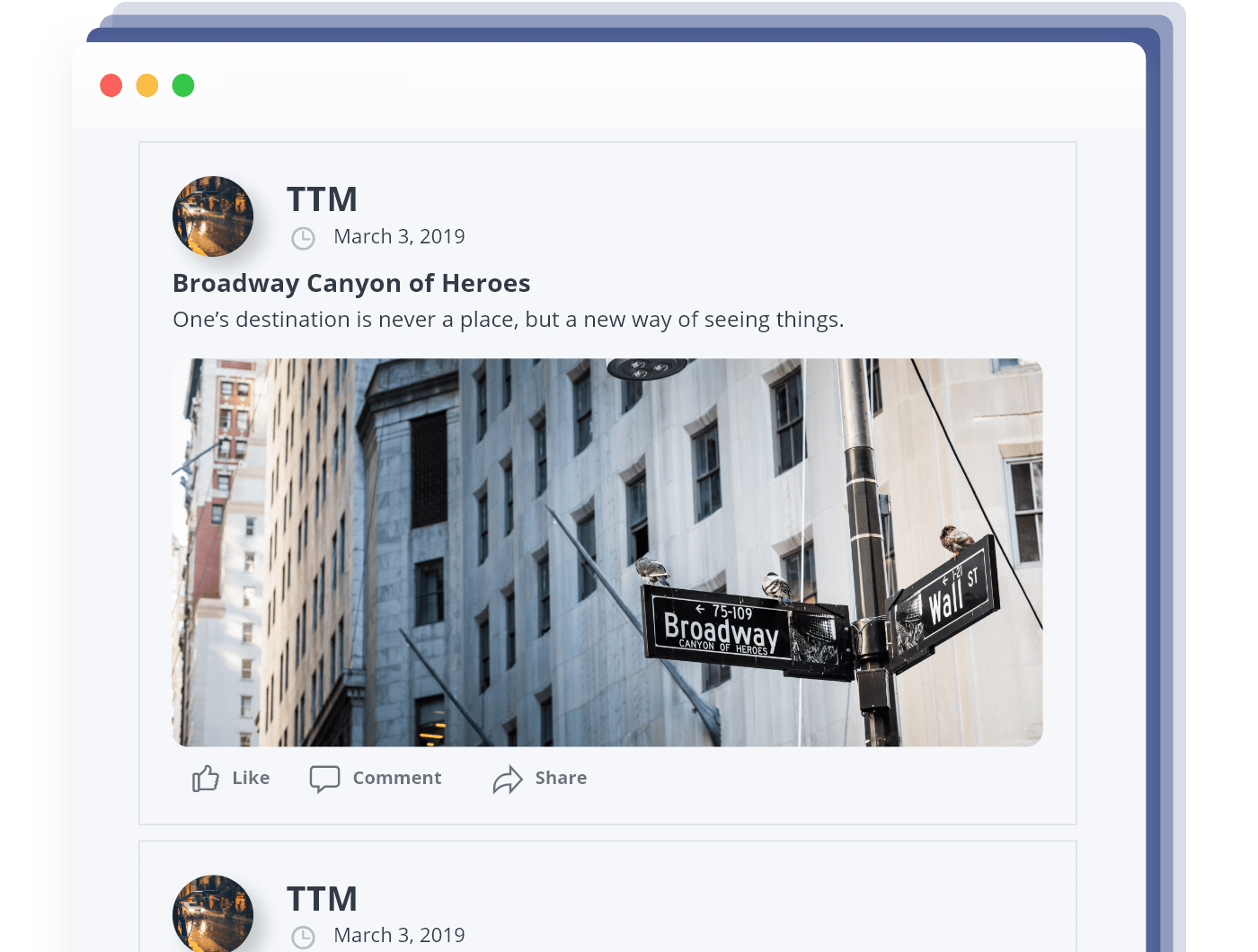 Can't Find an Easy Way to Display Your Facebook Feed?
Does sharing Facebook posts one by one take too long?
Does Facebook's default look not match your website's?
Struggling with the limited functionality of Facebook's sharing?
Features
Facebook Page Feeds
Display posts from your Facebook pages.
Specific Content Feeds
Filter and show only filtered content: photos, video.
Responsive & Mobile-Friendly
Your feeds will look just as good on desktops, mobile devices and tablets.
Themes
Choose from pre-made or create your own theme.
Customizable Views
Choose from 4 beautiful views: Blog style, Thumbnails, Masonry, Compact Album.
Social Sharing
Add Google+, Twitter and Facebook share buttons to your posts.
Lightbox
Choose from 15 transition effects, display comments and captions.
Social Feed Widget
Display your page feed on sidebars.
Video Content
Display Facebook native videos, as well as Youtube and Vimeo.
Feed Auto Update
Automatically update feed content on website.
Customer Care
Fast response time
You'll never have to wait more than 5 minutes.
Quick issue resolution
Resolving an issue takes 24 hours max.
Ask any question anytime
We're ready to take on any WordPress question.
Our Customers Love The Plugin
4.2 Based on 213 Real Users Reviews
If you have someone who pulls your data from facebook and posts in your website, then you can fire them. This plugin does the job neatly and keeps everything organised. You can select whether to posts only photos, videos or everything. You can also set up how often to update the news. This is really what I was looking for a long time. Thanks the developers behind this plugin!
I would give this plugin developer an A plus. It is not just a tool for displaying the feed of my Facebook page, but an easy designer hand to style the feeds and to make them more user-friendly. Nothing more to look for.
Excellent FB plugin and excellent support. Absolutely worth every penny.
Display Facebook Feeds
Buy Social Feed Premium
Login with your FB account
Publish your feeds
Our Customers' Custom Facebook Feeds