How to Change GoDaddy Nameservers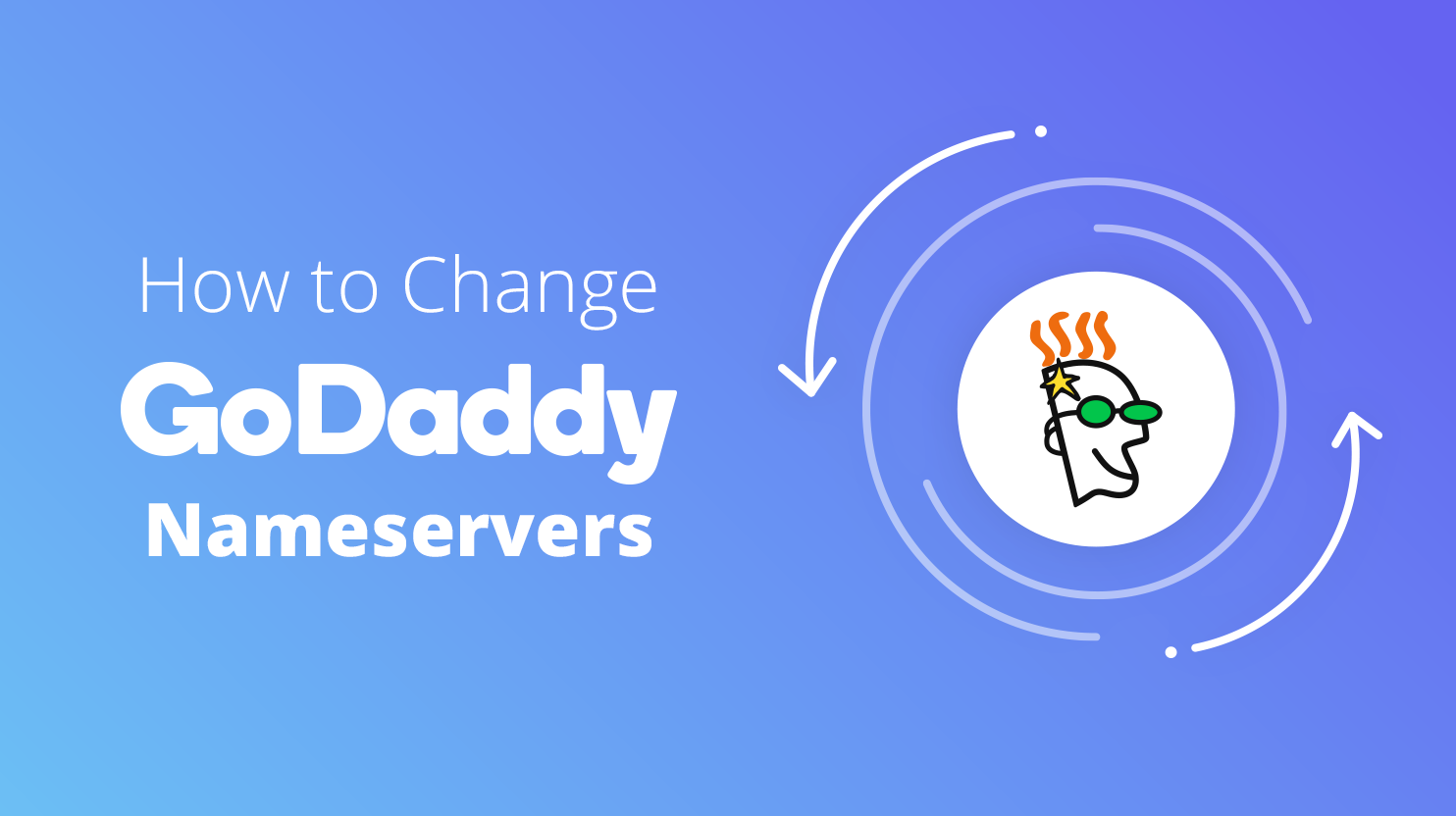 GoDaddy is an ICANN accredited domain registrar that manages more than 40 million domain names and has over 17 million users.
If you've become one of those users and want to point your domain to 10Web hosting, follow these simple instructions.
Enter your credentials to log in. Note that GoDaddy requires your username or customer # and doesn't log you in with your email.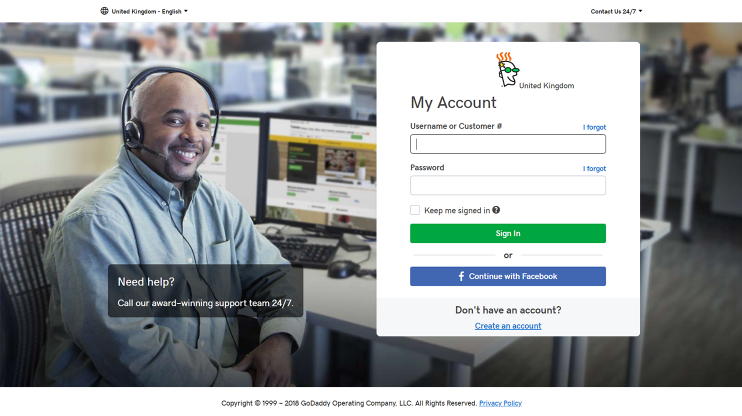 Step 2. Go to "Manage Domains"
Click on your # on the top right corner to go to "Manage Domains" from the quick links menu.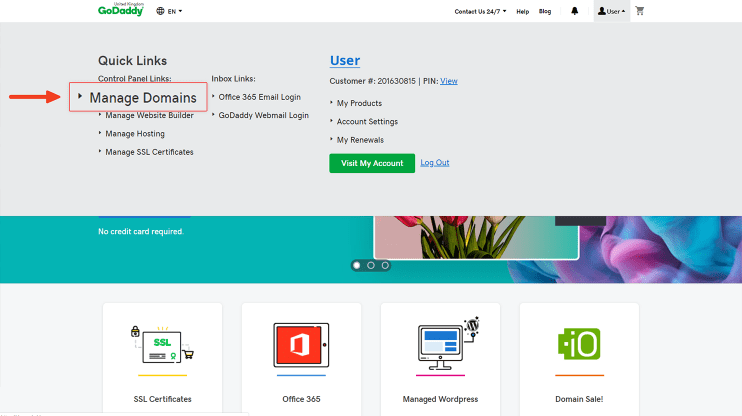 Step 3. Select the card view and go to "Manage DNS"
In the domain management page, GoDaddy offers 3 layouts for your domains (and is testing the 4th option). You can use any to change your nameservers. However, we'll proceed with the simplest option, which is "Card View".
Now you'll see the domain name you want to proceed with. Click the settings symbol and go to "Manage DNS".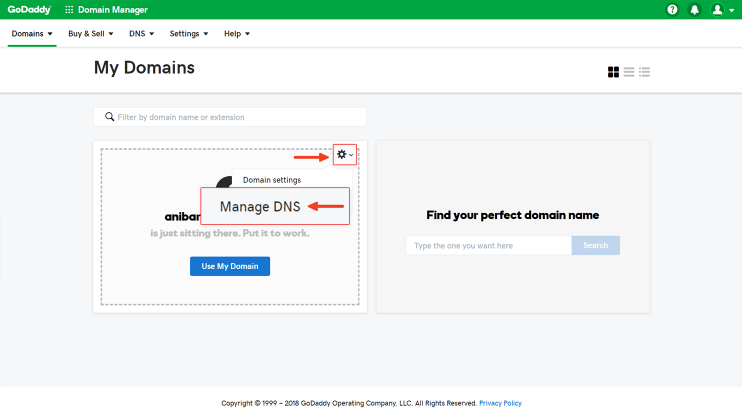 Step 4. Change default nameservers
Scroll down to the Nameservers and click "Change" you'll see the fields for your addresses.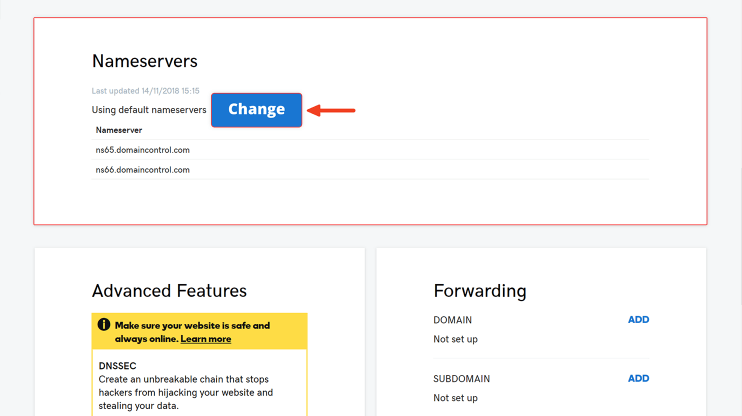 Step 5. Fill in your premium nameservers' addresses
You'll first need to locate your new nameservers.
Go to 10Web dashboard, click "MANAGE DNS" on the "Domains" page of your dashboard, and you'll see 4 addresses.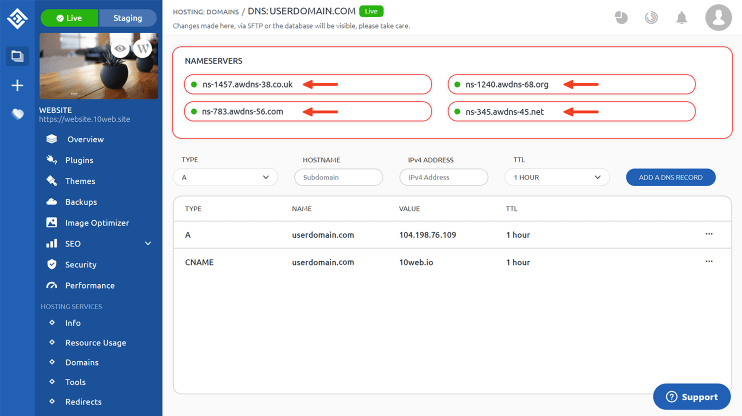 Copy those addresses and go back to GoDaddy. Choose "Custom" in the newly-opened field, and paste the addresses below and click "Save".
If other are only 2 fields for nameservers, click "Add nameservers" on the right.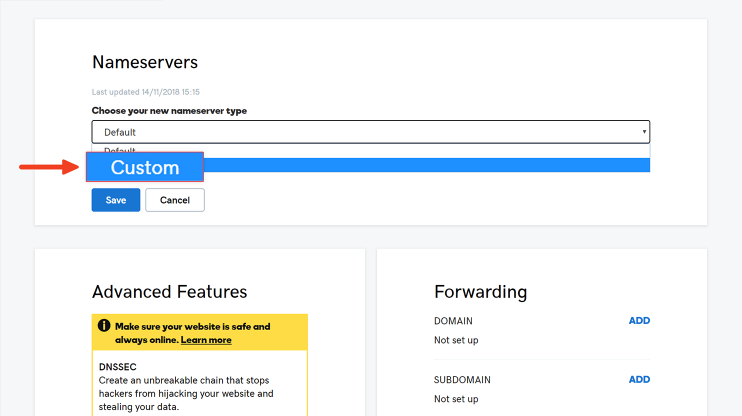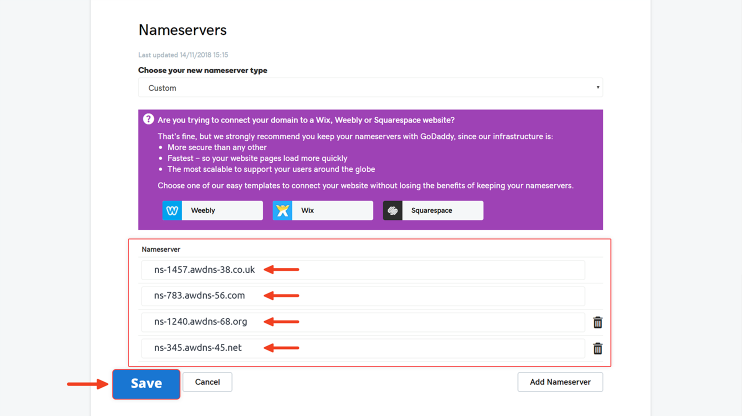 Now 10Web automatically generates A and CNAME records for you. So now you only have to sit back and wait for your website to go live.
We have a separate article about pointing your domain to 10Web here.
See How 10Web Can Benefit You
Visit our homepage to learn more about the ultimate AI-powered website builder.
Have any questions? Contact our customer care or leave your feedback in the comments below!