7 Hacks to Generate a Killer Lead Management Strategy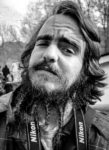 Growth & Automation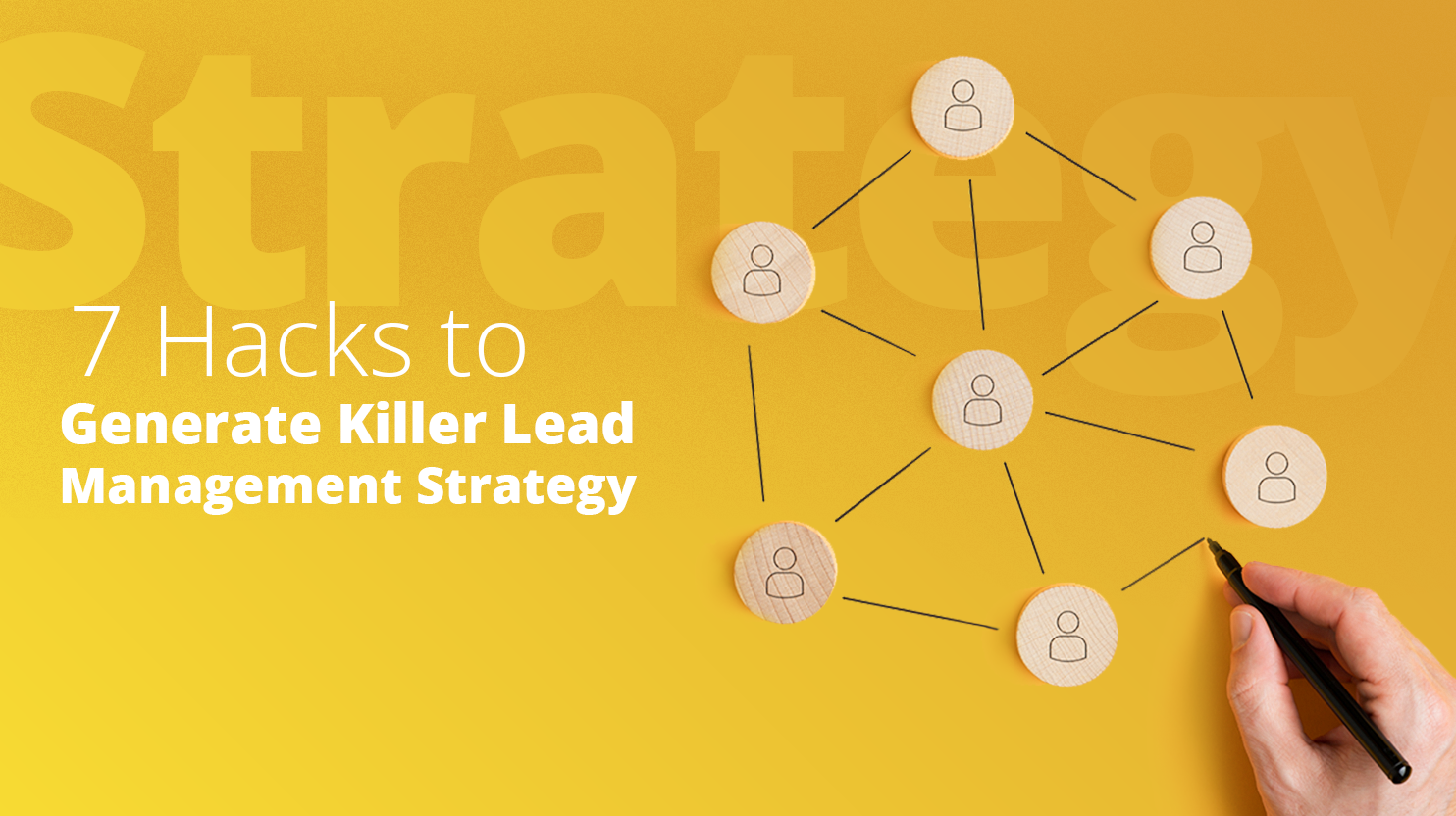 Before diving deep into lead management, let's first clarify what a lead is. A marketing lead is a person who demonstrates interest in your product or company, AKA a person who is your potential customer. Lead management is the process of effectively handling those individuals and turning them into buying customers, and if you are launching a crowdfunding campaign on Indiegogo or Kickstarter, into backers.
If marketers know one thing about lead management, it's that it's a 24/7 job with no one-size-fits-all solution. But they also know that you cannot run far without a well-defined lead management strategy.
To assist you in the development of your killer lead management strategy, we've detailed 7 tested and verified hacks to help your prospects make the purchase.
HACK 1: Lead generation or the "secret weapon"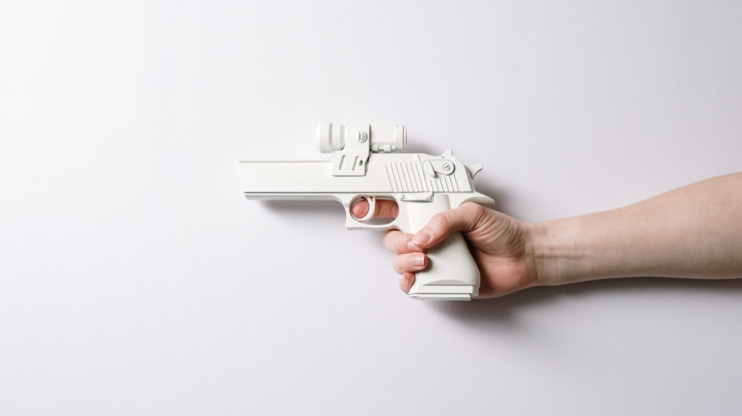 Lead generation is most commonly seen as a process of attracting potential customers with offerings and constant reminders (not spam!), to then convert them into paying customers and long-term brand fans.
It starts with identifying the buyer personas, the type of people you would like to see as customers. Have you outlined them?
After finding those people through social channels, forums, groups, and blogs, it's time to capture them. How? This is the best part: drafting engaging and exciting content with a hidden surprise—a call-to-action with a sign-up form to generate the LEAD.
There are several paid and free online tools and software that can support you in developing these sign-up forms in less than 10 minutes.
"Until you have a prospect, you have no chance to make a sale" – Zig Zagler, an American author, salesman.
HACK 2: Lead validation and scoring, or "sales-zone" leads
After a successfully implemented lead generation campaign, you will end up with a massive list of contacts. What's next? Let's start with better understanding who our leads are and who among them is worth contacting at the moment.
This is where sales and marketing sit around a table and set the criteria based on which you will define your communication strategy and attract your customers.
Sales will take the "hot" leads, leaving you to nurture the "warm" ones. But most probably you will end up with a list of "cool" and "expectant" leads who still need to develop emotions for your products, start liking them and only after fall in love with them.
To avoid missing any important details related to your leads, store all this data in simple spreadsheets or—if you have the funds—on CRM (Customer Relationship Management) systems such as Zoho or Salesforce. One of the critical advantages of compiling such a database is you can always monitor and analyze the situation, reveal the conversion problems and schedule further actions.
HACK 3: Quantity vs Quality, or a well-balanced lead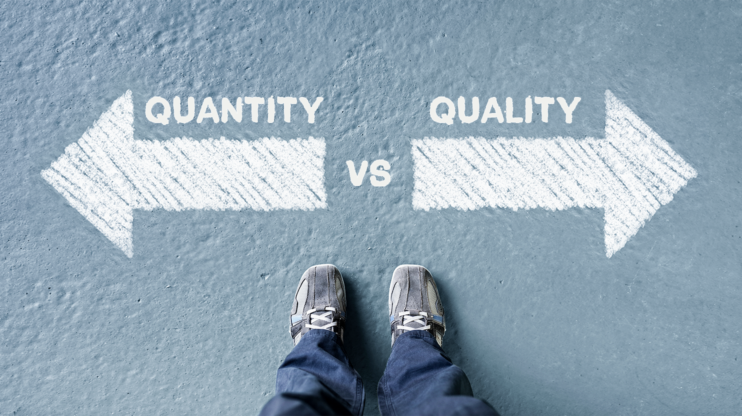 Was the lead scope wrong? Was it too narrow? Maybe you need a wider auditorium. Should you get other leads? Can quantity be the door opener?
While salespeople mostly look at lead quality, we, the marketing people, consider lead quantity as well. We know that with a little push from well-segmented mail marketing and a strong communication strategy, we can convert the cold lead into a hot one.
So, when it comes to lead generation, everyone knows—there is no lousy lead. And this is the place where sales and marketing teams make a balanced deal to count all leads and step by step convert them to brand fans.
That's why in lead management both quality and quantity are critical to the success metrics, and are both required to make you reach your company's ultimate goal.
HACK 4: Lead nurturing or leading the leads
According to recent studies, about 5-10% of initial leads make it directly to the sales team and buy the product. A massive list of leads is left to be nurtured by the marketing team.
Like a seed that requires planting and watering, leads require constant attention, insightful information, and caring, ongoing devotion to grow into healthy and ready-to-make-a-purchase customers. This is the time to use all your communication skills, marketing knowledge and charm to build a solid ground for them.
To nurture leads effectively, develop a communication strategy: send them various offers, educational materials, webinar invitations, e-mails about your company, your team and your brand, and find out more about their needs.
With proper nurturing you will manage to bring the "cold" ones to the "hot" side in no time.
HACK 5: Customer experience or post-sale leads.
Do you know that customers who already made a purchase can still be leads? Furthermore, they can engage new leads, and the best part is those leads will most probably be even hotter.
Customers are ready to pay more when you remember their birthdays, contact them to ensure everything meets their expectations, listen to their suggestions and make improvements. In other words, when they feel they are important to you.
If you play your cards right, they will continue buying products from you and will share their experience with their friends and family—unconsciously bringing new people into your lead generation funnel.
They say the best leads are generated from personal referrals. These are the people who come with built-in reliability, have a favorable opinion about you, and open your page ready to make a purchase.
So as you nurture the cold ones, make sure you don't forget about the ones who already made a purchase.
HACK 6: Planned strategy vs agility in lead management
While you have planned steps and actions outlined in your lead management strategy, you should always be prepared to make changes here and there, quick adjustments based on market trends aiming to increase lead generation and ROI.
The vital benefits of agility in lead management include more efficient time spent on lead generation, improvements of data and measurability, and an increase in productivity.
Clearly outlined strategies are a must, but being ready to make the necessary changes is essential too. As 2020 showed us, any company or project should be prepared to make rapid business decisions and adapt to the situation.
HACK 7: In DATA we trust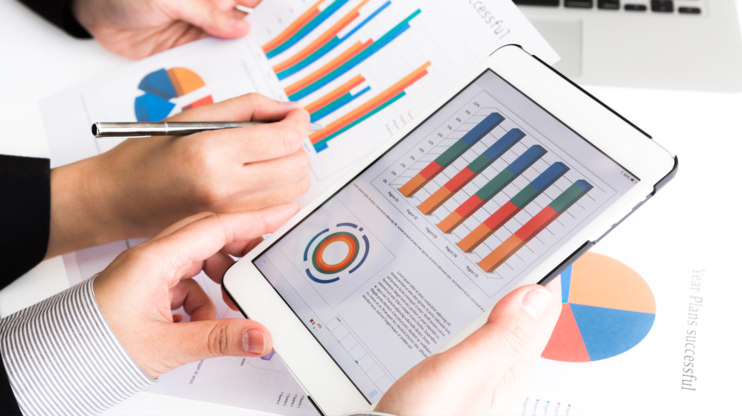 What's the use of all the activities and steps you undertook to generate leads, nurture new ones, establish long-term communication and trust with your customers if you fail at one crucial thing? Evaluating the data.
No one said this is an easy job, but it is a rewarding one. It is also the most valuable skill you can use to increase sales. You might want to start with data such as:
Cost for acquiring leads and nurturing them—including salaries, ad prices, and time spent,
Which copy brought more leads to the company and which failed,
Which audiences worked best,
Redline for the leads that converted into buyers,
Time spent on getting and converting leads,
Activities that boosted leads,
What made cold leads turn into warm ones or even make a purchase,
Advertising campaigns that simply failed.
Gather, look, read, review, understand and take actions based on that data. And never forget that data likes being kept up-to-date!
The takeaway
Some 60 years ago, sales and marketing people would do everything to close deals targeting the right customers. Today, the digital-era sales and marketing person is way more creative and has a set of methods that involve not only targeting audiences but also bringing non-targets and turning them into interested customers.
We have outlined 7 tested-and-verified hacks that can be used by any company of any size working in any industry. Using one or two of these hacks—or all of them—is a matter of taste and strategy. But no matter which hacks you use, keep in mind that the last one, Hack 7, is always a must.
Do you have new lead management hacks that worked for your projects? Are you ready to share them with us? Drop us a line and tell us your lead management success story!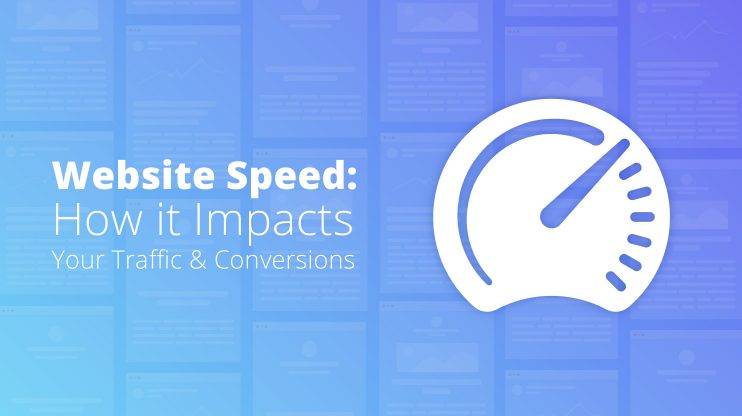 Speed /spi:d/ (n.) the rate at which someone or something moves or operates or is able to move or operate. It a drag having to wait for a month to receive a letter from your lover or traveling 3 hours to get somewhere to have your fancy dinner. That's why speed is considered one of the most important criteria when measuring the quality of service. Your website isn't an exception. A slow website with blank error pages isn't what you need, unless you're, like, trying for zero traffic. Your website speed, often referred to as "website performance," is the average amount of time it takes for the content of your webpages to be displayed on the screen of the browser requesting access. But when can you know for certain that your website speed is good enough? Where is the limit of a user's patience? To understand the phenomena of the…