In today's world, Artificial Intelligence (AI) has become an integral part of our daily lives, from personalized recommendations to speech recognition. The internet is brimming with various AI-powered websites that cater to diverse interests and needs, ranging from productivity tools to entertainment applications. 
With so many options available, it can be overwhelming to sift through the noise and identify the best AI websites to enhance your productivity or simply have fun. In this article, we've compiled a list of 22 cool AI websites to experiment with. We guarantee you'll find at least one that you'll find helpful! If nothing else, you'll learn more about what AI is capable of today.
Best AI websites summary table
Best AI websites for work and business
The following are the best AI websites we found to streamline work and carry out business tasks as a professional or team: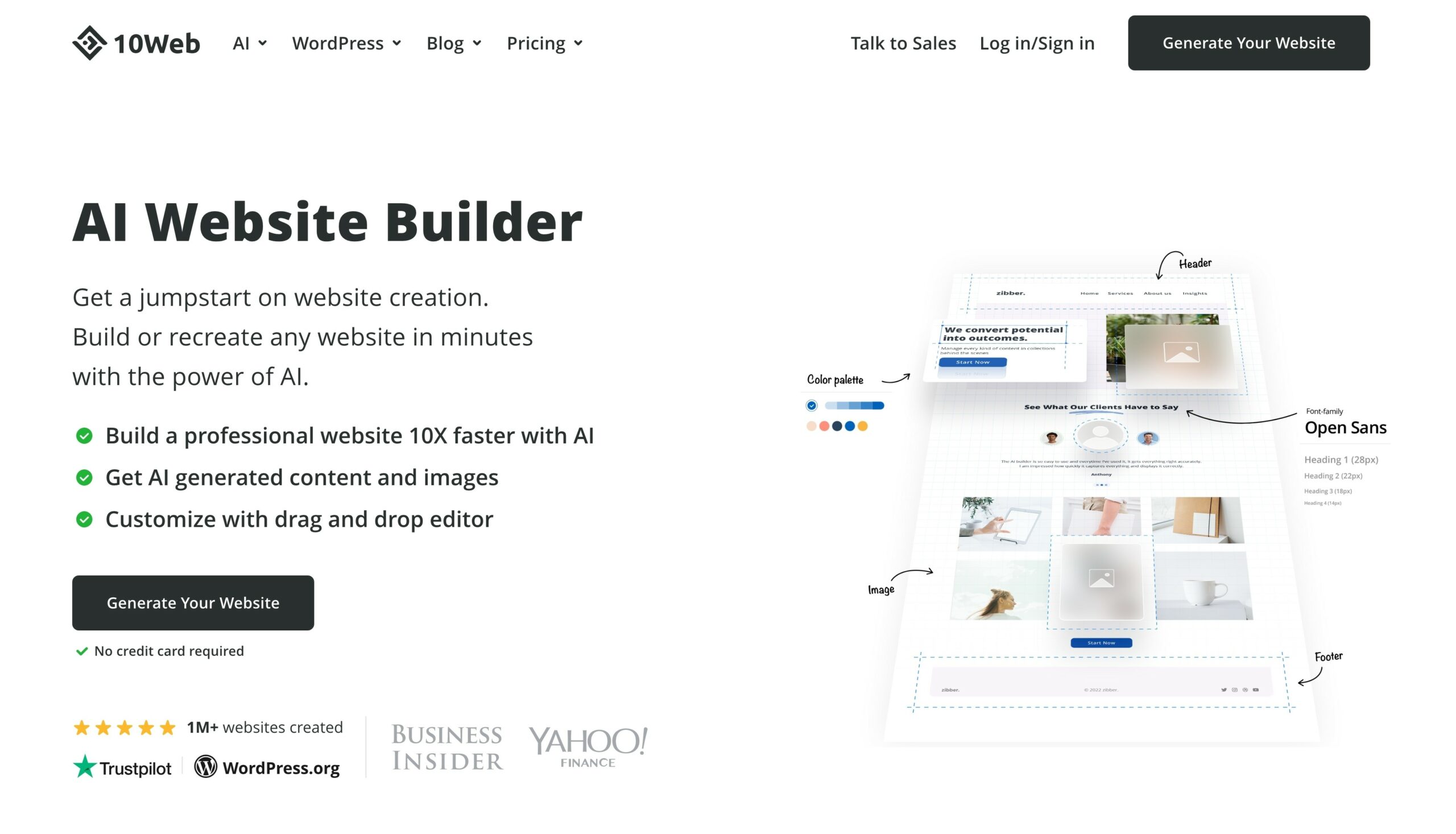 10Web is an AI-powered all-in-one platform providing several AI tools, such as AI Website Builder, AI Writing Assistant, AI Business Name Generator, and more, to help you with various aspects of building and managing an effective business website.
How does 10Web AI Builder work?
The 10Web AI Builder helps you create a WordPress website from scratch up to 10x faster than normal. It does this by using AI to automatically generate designs and content, including text and images, based on your business and brand.
All you need to do is to answer some questions related to your business and website. 
It will then generate a website complete with pages and tailor-made content. You can customize the AI-generated content and add more pages as needed. You can even give it a URL of a website whose design you want to try and replicate. The AI tool can also convert an existing non-WordPress website into a WordPress one in a fraction of the time it would take a team of developers.
How does 10Web AI Writing Assistant work?
10Web helps you continue to build out and manage your website throughout its lifespan. Its one tool is a writing assistant that helps to generate SEO-optimized content that works directly in the Gutenberg editor. It can create different types of content, like blog posts, inner pages, e-commerce content, etc. AI Assistant also integrates with Yoast SEO to fix SEO and readability errors.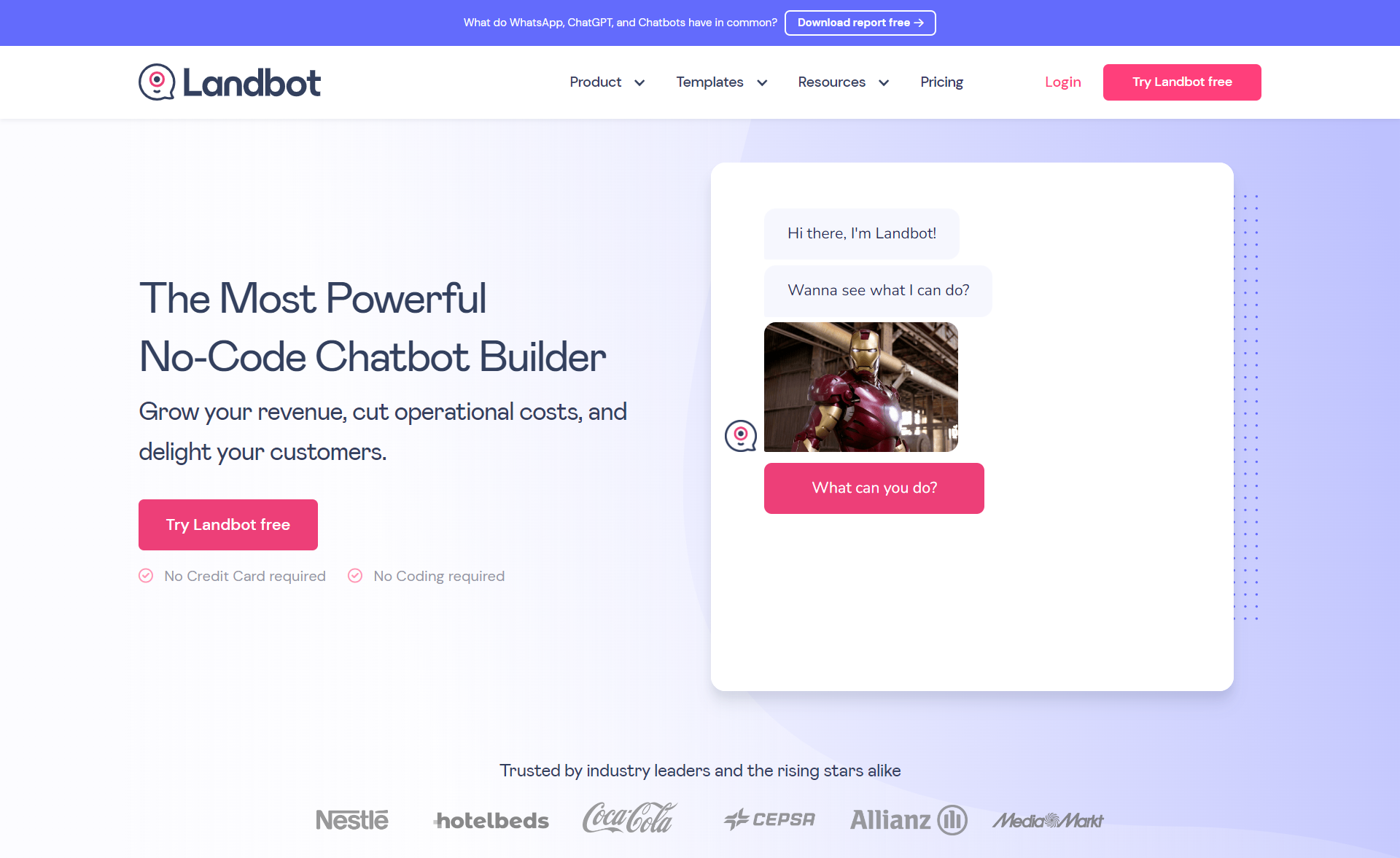 Landbot.io offers a platform for businesses to build their own chatbots with no code. Now, they are in the process of developing Landbot AI that allows for AI integration into their chatbot system to build more intelligent and realistic text-to-bot experiences.
How does Landbot work?
Landbot AI is built on Landbot.io's mature chatbot platform and combines it with beta features, integrations, and components to leverage AI technologies. 
A ChatGPT-3 integration is already available to create an AI-powered chatbot experience. You can even give it a descriptive prompt to automatically build a chatbot based on your needs. A natural-language understanding (NLU) component is also in closed beta, which would improve the chatbot's abilities to understand natural language more deeply.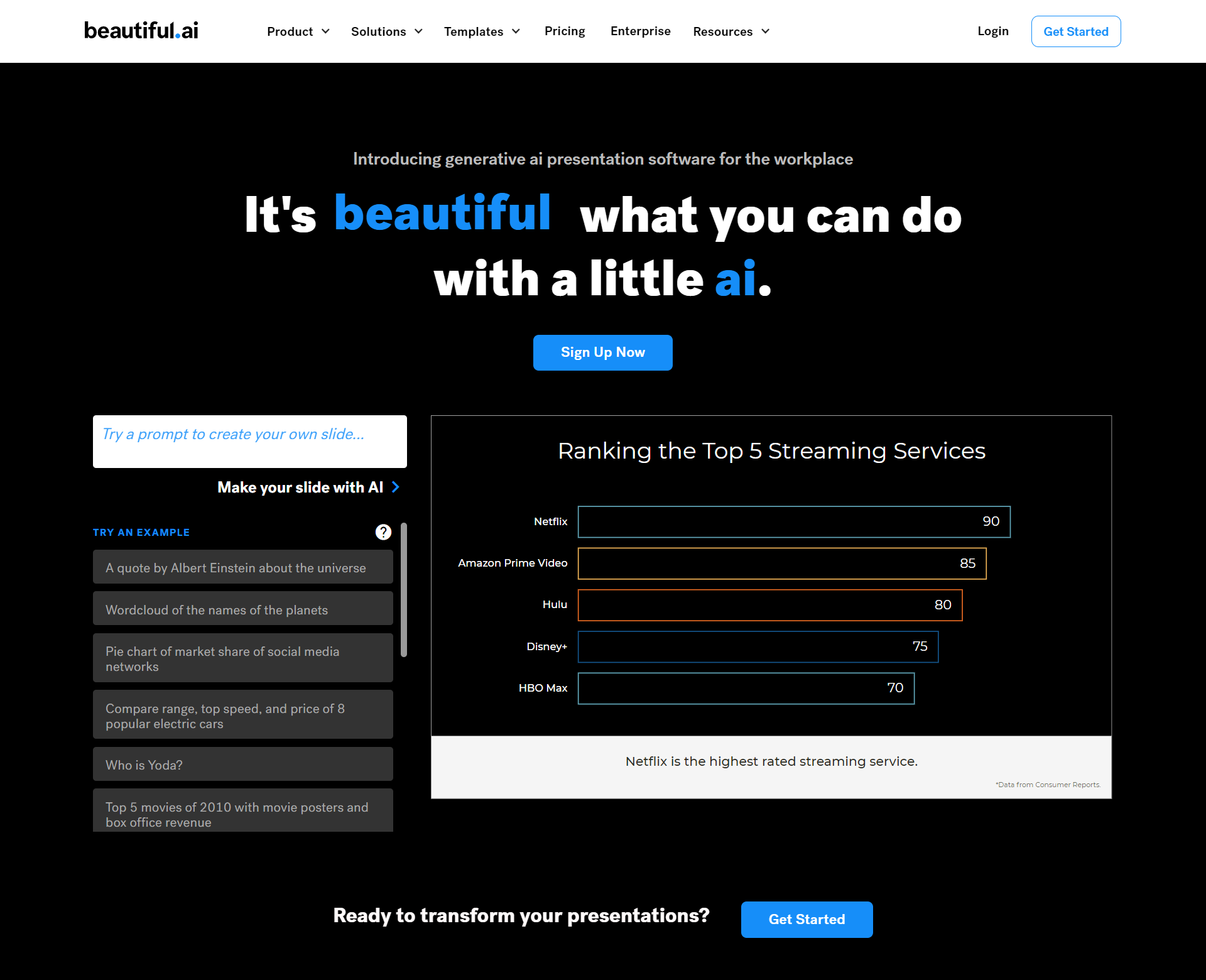 Beautiful.ai is a generative AI presentation software for businesses and professionals. It provides a range of tools combined with an AI design bot, called DesignBot, to make creating modern, attractive, and professional-looking slides fast and simple.
How does Beautiful.ai work?
You can give Designbot a text-based prompt describing the type of presentation you need. It will then automatically generate a deck of slides using Beautiful.ai's smart templates with pre-populated information, graphs, designs, and graphics.
However, the generative AI technology also enables you to create unique for your slides. For example, you can use the text-to-image tool to generate graphics or the AI content tool to summarize, expand, change the tone, or customize the existing text.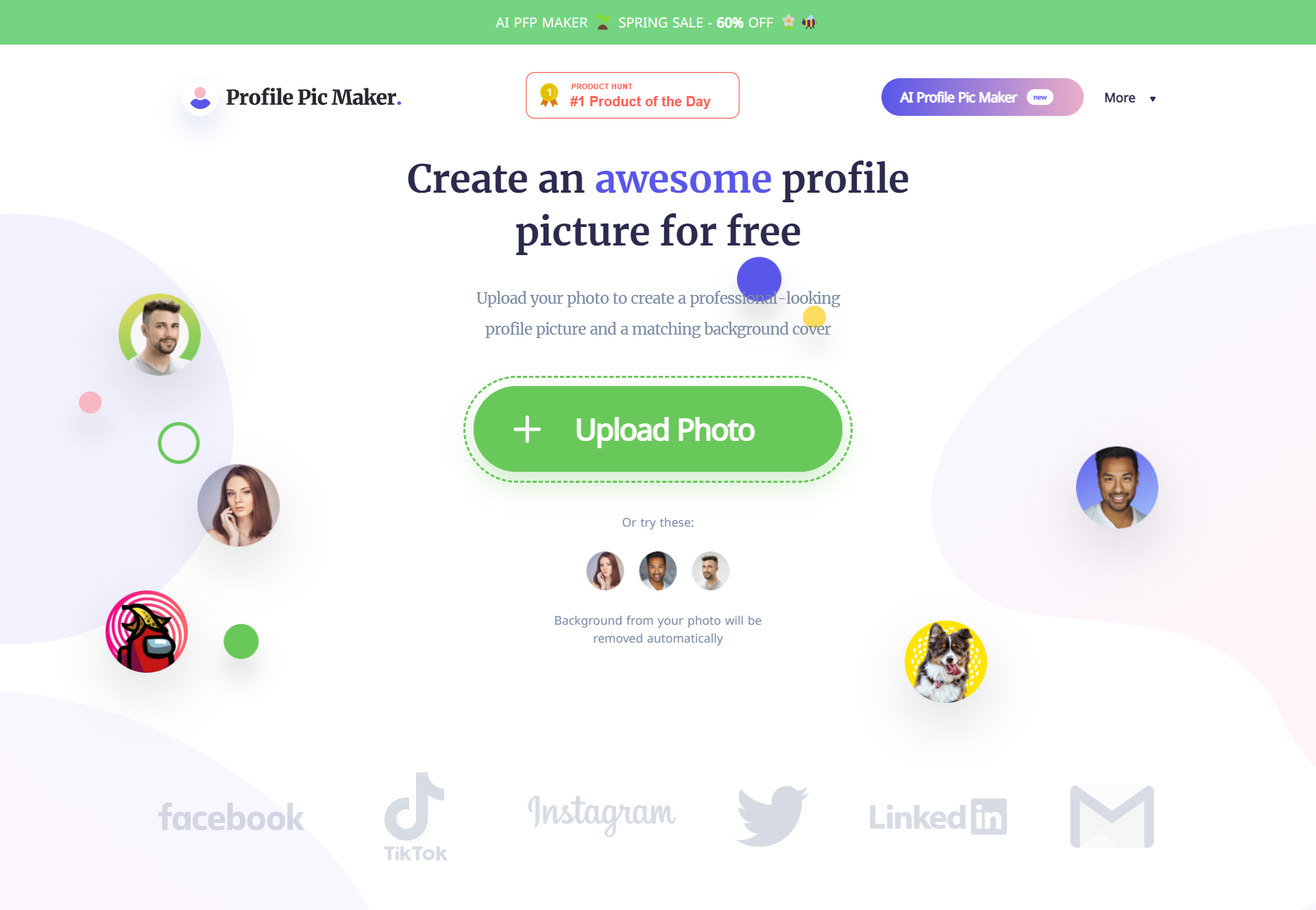 Any professional knows how important first impressions are, and your profile picture is usually the first thing potential clients or business partners see online. Pfpmaker is a handy free tool that allows you to create professional-looking profile pictures using AI.
How does Pfpmaker work?
The tool uses AI to remove backgrounds and replace them with:
a solid color,

gradient,

simple design

dummy background.
You can make changes by choosing colors, effects, backgrounds, and styles.
The other version of the tool allows you to generate AI profile pictures by training the AI on 10 photos of your face. You can choose up to 14 styles simultaneously, such as cyberpunk, neon, vintage, GoPro footage, Noir, or professional/LinkedIn.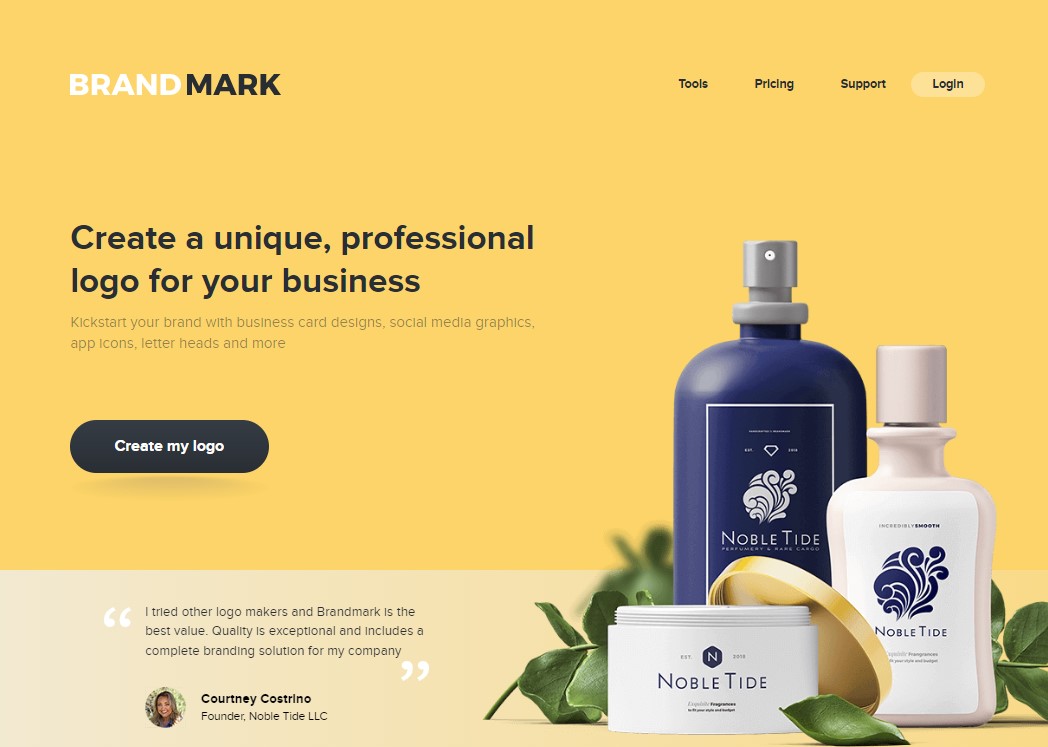 Brandmark.io claims to be the most advanced AI logo maker on the market, and it certainly looks the part. In fact, it can help you develop a complete brand identity, including assets like business card designs, social media graphics, app icons, letterheads, and more.
How does Brandmark work?
What sets Brandmark apart from other logo design platforms is its various AI design tools that help you create unique and objectively good logos instead of just basing them on a limited number of premade designs.
The wizard will ask you for your brand name and a few descriptive keywords. It will then use AI to generate suitable color palettes and graphic designs. You can also assess your existing logo using the AI-powered logo ranking tool.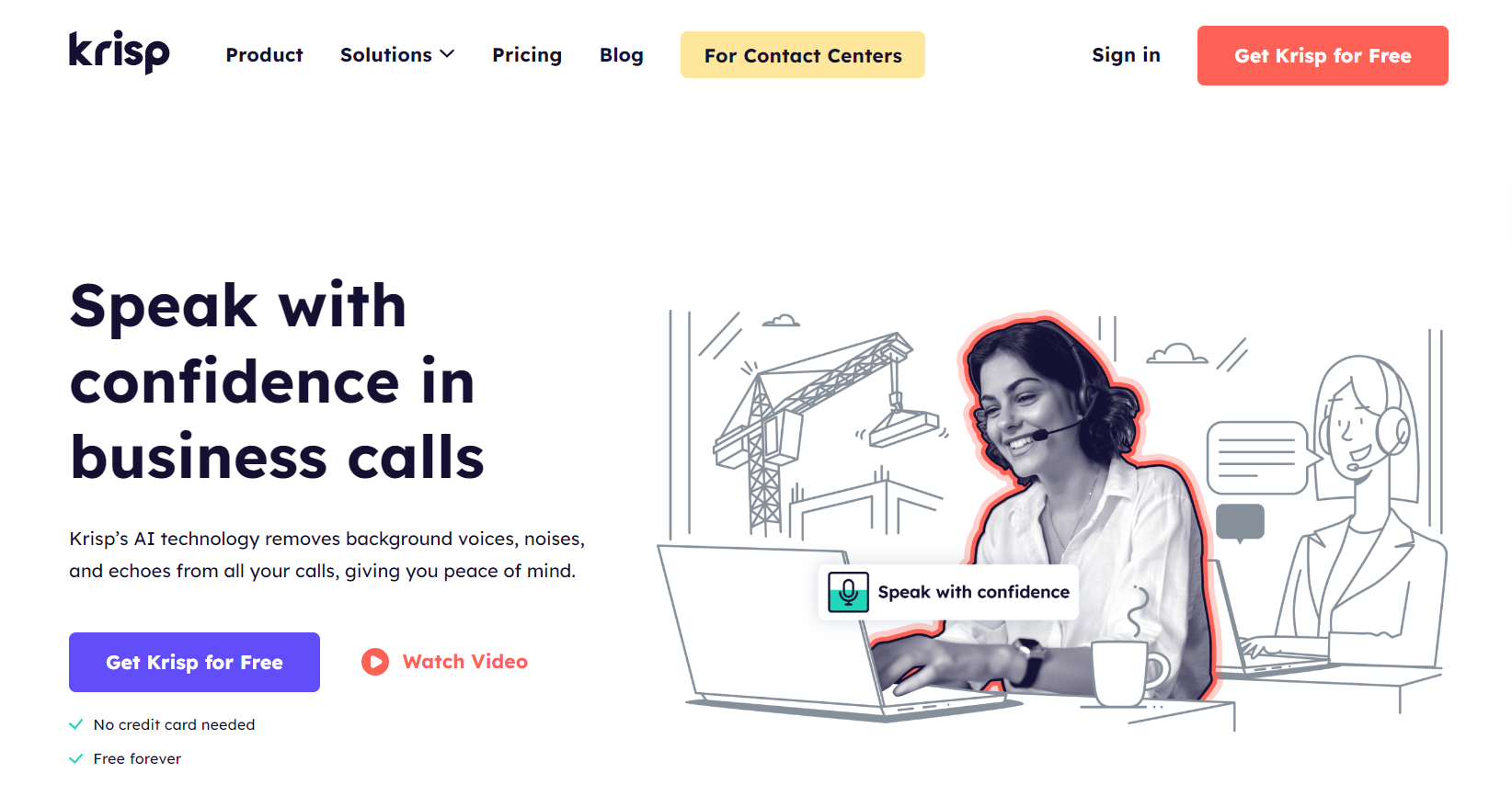 The COVID-19 pandemic has turned video conferencing into a daily activity for many professionals. Krisp.io uses AI technology to remove background noise calls in real-time to make them more professional and minimize distractions.
How does Krisp work?
Krisp is a plugin you download and install for other communication apps, like Teams, Zoom, Skype, and Google Meet. You'll then see a small popup widget where you can enable or disable Krip's noise cancellation.
Krisp preserves speech while removing sounds like echoes, background voices, and other noises without any delay or processing time.
Best AI websites for productivity and personal assistance
Now let's explore the best AI websites that can help boost your productivity and provide personal assistance: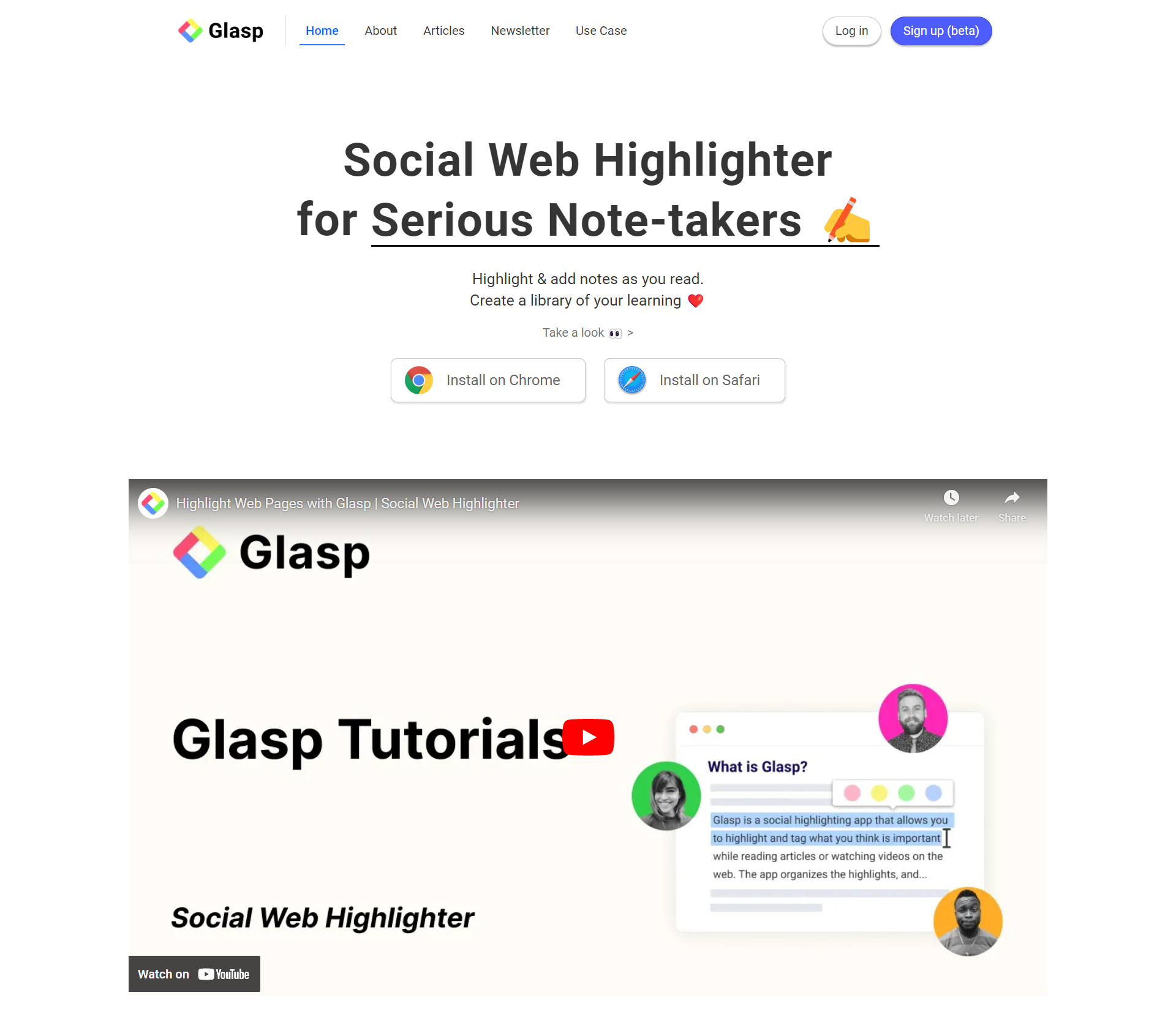 The web is a fantastic resource, but the amount of information and time we spend on it can overwhelm us with information. Glasp is a tool to help make your online experiences more valuable and meaningful by using AI to create summaries of important information.
How does Glasp work?
Glasp can be installed as a browser extension on Chrome or Safari. Users can then highlight or annotate text, videos, PDF documents, Kindle eBooks, and other online content on the fly. It will then curate all this information to your Glasp dashboard and create AI-powered summaries.
Any information collected by Glasp can be shared directly with others over Slack, Twitter, or Teams. Glasp is currently free to use in Beta.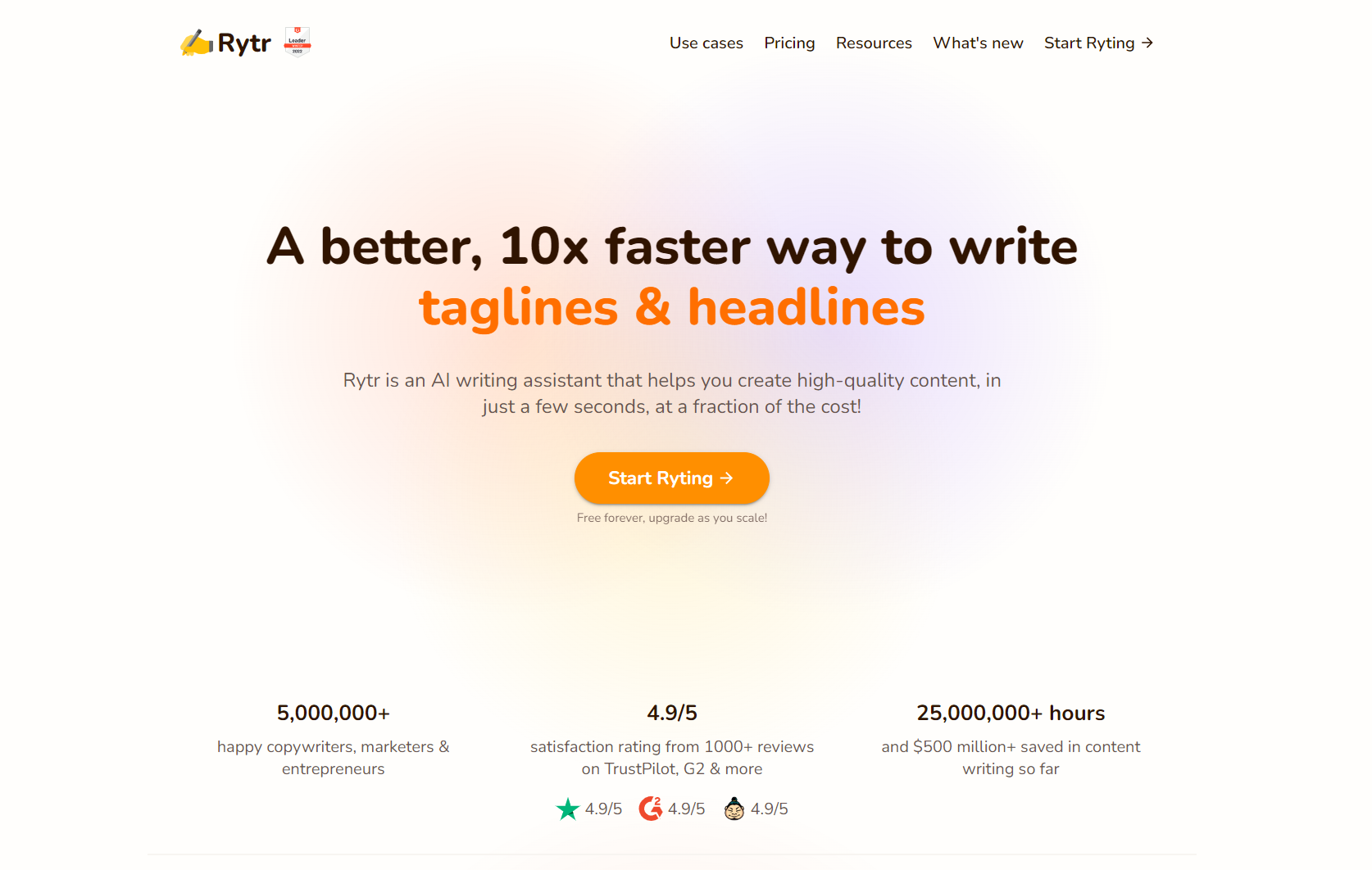 Rytr is an AI-powered writing assistant for everything from landing pages to Instagram posts to product description emails to almost anything else. It uses AI language to generate unique and original content for just about any context and can be used by copywriters, academics, marketers, etc.
How does Rytr work?
Rytr uses several techniques that make it unique from other text-generating AIs. Its engine uses scientific copywriting formulas, like AIDA & PAS, to ensure high-quality content. It also has a built-in rich text editor so you can fine-tune the copy on the website.
It can even generate multiple variants of a piece of content with different styles and tones, so you can choose the best one.

Thing Translator is an experimental AI project created by Dan Motzenbecker and launched via the Experiments With Google platform. It leverages Google's machine-learning APIs to recognize objects in an image and provide on-the-fly translations.
How does Thing Translator work?
You can launch Thing Translator on any device with a camera from its experiment page or download open-source project files. Once you take a picture, it uses Google's Cloud Vision API to identify any objects. You can then select the language you want, and Thing Translator will use Google's Language API to give you the text and voice translation for the object.
This can be helpful when you travel to communicate with locals or as a fun way to help you learn a new language.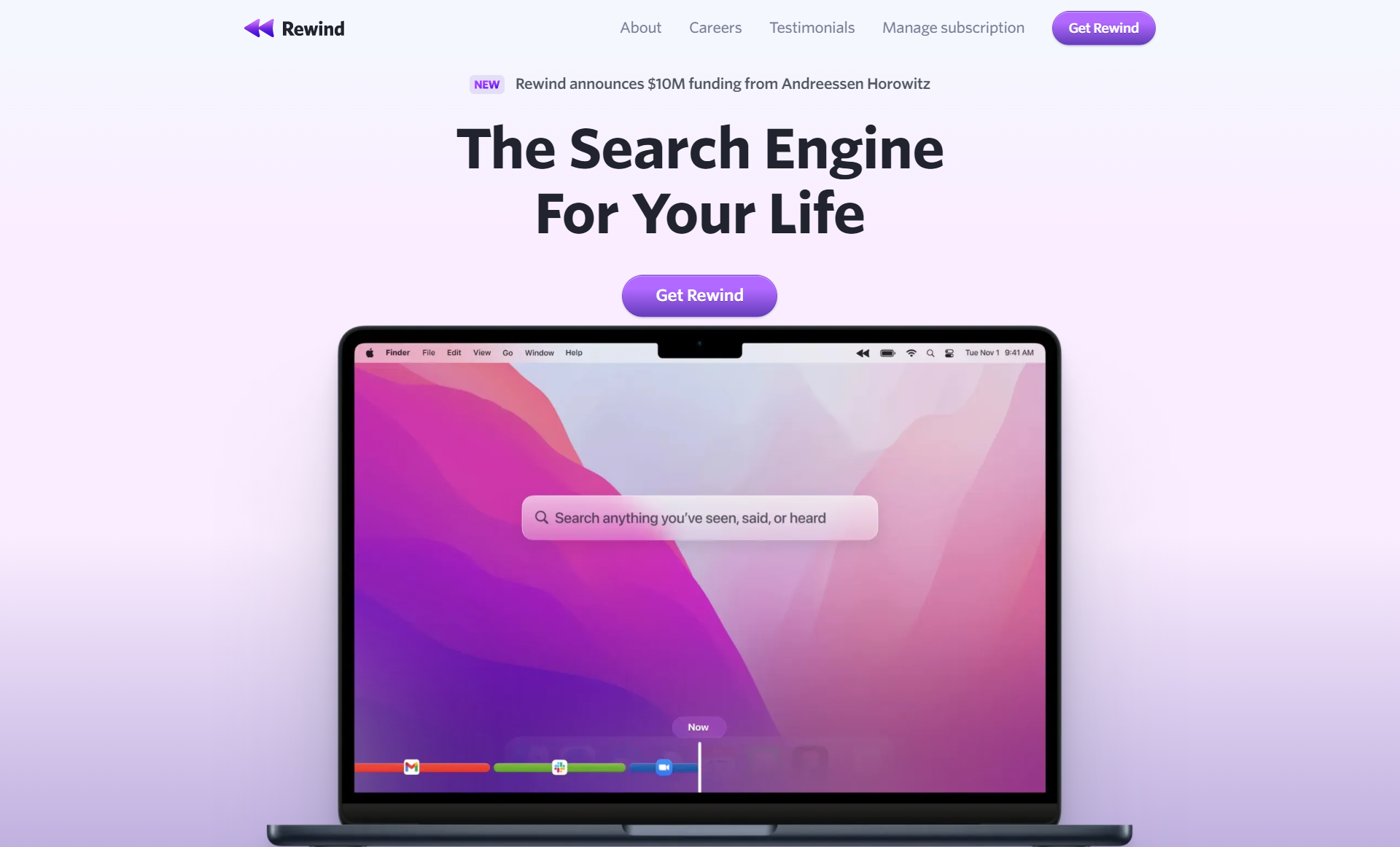 Rewind calls itself "The Search Engine for Your Life" and is the successor to the popular "Scribe." The idea behind Rewind is to augment individuals' memory by making everything they've seen, said, or heard searchable.
How does Rewind work?
For now, Rewind is only available on Mac devices. It works by recording everything that happens on your computer. You can use the desktop search tool to look up anything, whether it's a Zoom meeting, a website visit, or a YouTube video. It even creates a scrollable timeline to scrub through your experiences.
The tool uses AI-based compression to save all this data without filling up your hard drive. Plus, AI-based search helps you look for anything using text-only prompts.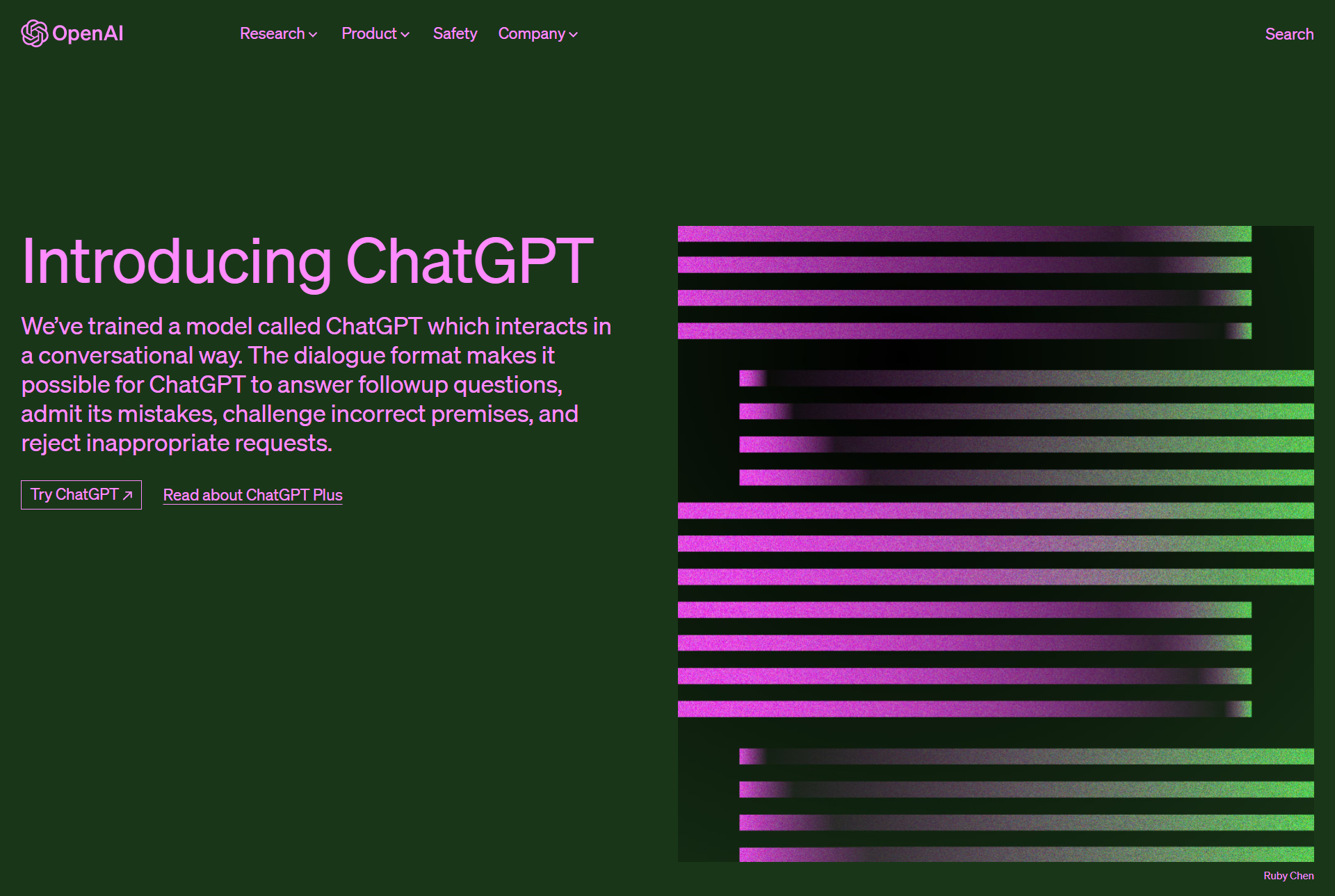 Unless you've been living under a rock, you should know about ChatGPT – the AI tool that broke the internet in January 2023. ChatGPT-3 is the latest version of OpenAI's AI Chatbot.
How does ChatGPT-3 work?
Using ChatGPT, you type messages to the chatbot, and it uses an AI engine to develop an intelligent response using natural language processing models. 
However, what makes it one of the best is its incredible ability to quickly produce natural-sounding and easy-to-understand summaries of complex subjects based on a simple prompt.
You can also provide it with plenty of rules and instructions to fine-tune the kind of response you get.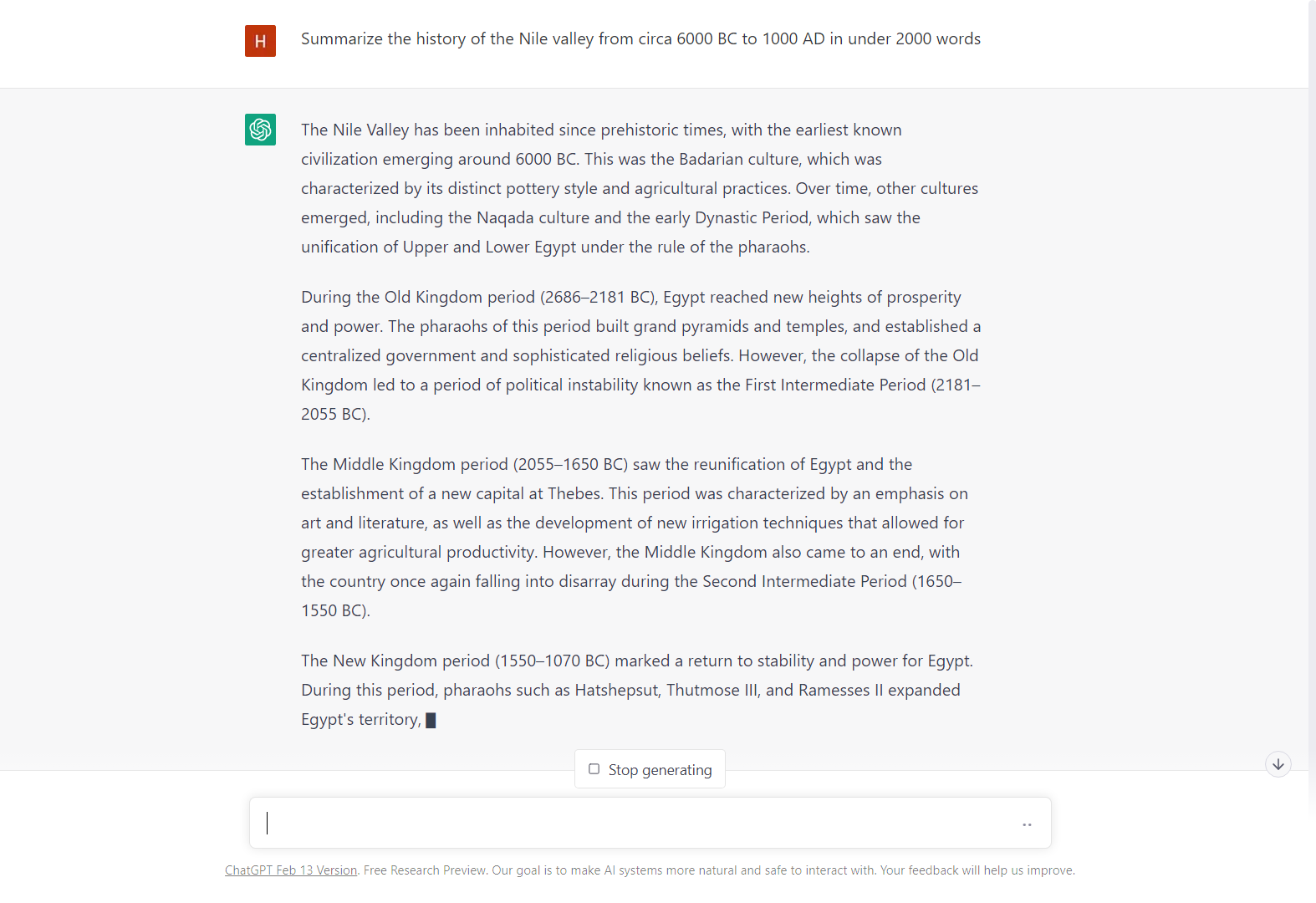 This makes it a great tool for any type of writing or simply for conducting research in an efficient way.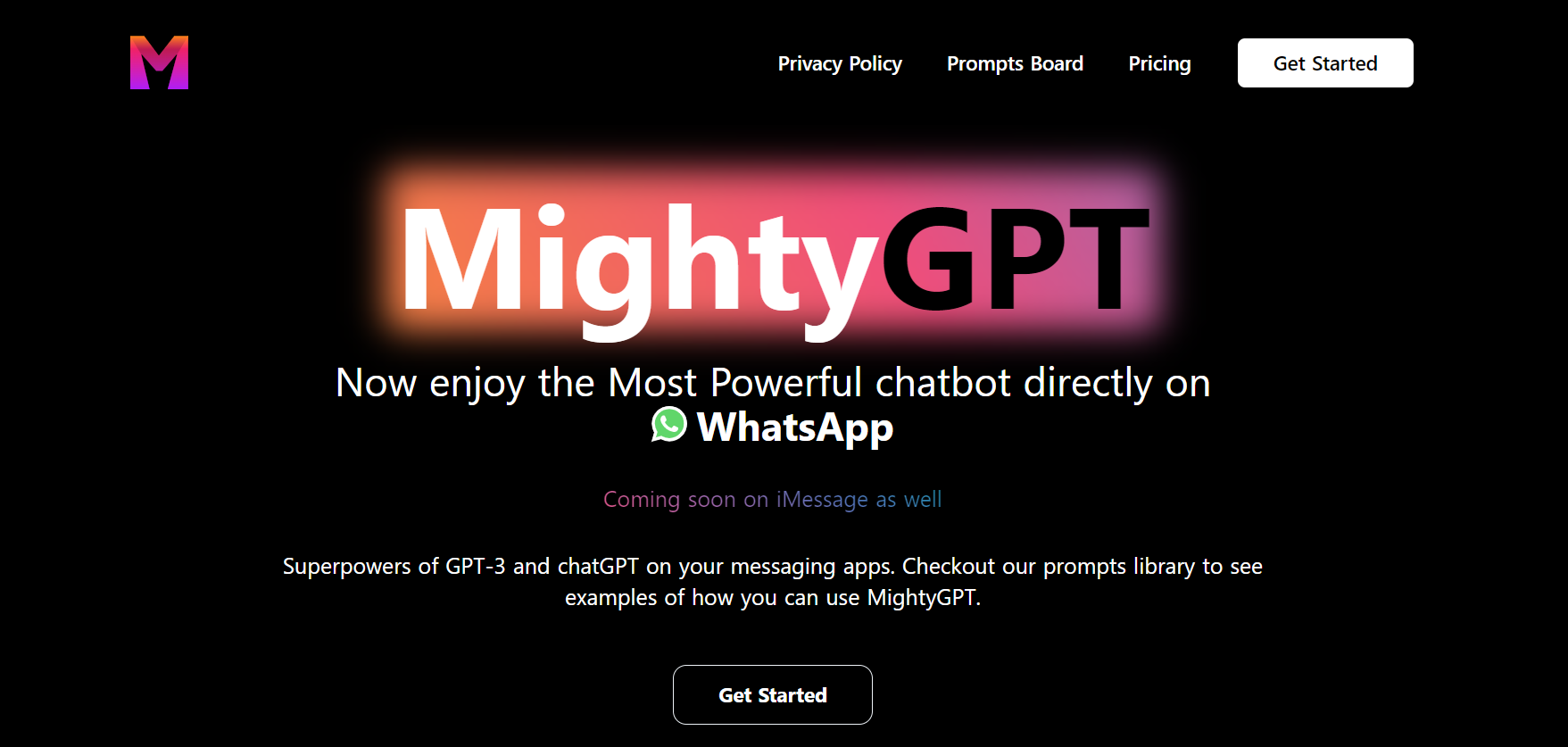 OpenAI's ChatGPT 3 has taken the world by storm, and chances are you've played around with it before. MightyGPT is a third-party tool that lets you integrate the groundbreaking chatbot into your WhatsApp, so it's always within reach.
How does MightyGPT work?
MightyGPT is only currently available on Android, although an iMessage version is in the works and only has a single pricing plan at $9/m. Once installed, you'll see it added as just another contact in your WhatsApp 
To interact with it, you can send it a text message just as if you're chatting with a contact. This gives users faster and more convenient on-the-go access to ChatGPT.
Best AI websites for creativity and hobbies 
AI can also be an amazing tool to unleash your inner creativity and create fantastic content without having to learn a skill from scratch:

Craiyon, formerly DALL-E mini, is also an online text-to-image generator. It's a simpler version of its big brother DALL-E 2, but still, a lot of fun to play with. An interesting twist to Craiyon is that you can immediately create your own t-shirt, or swag, using your AI-generated image and buy it to support the project.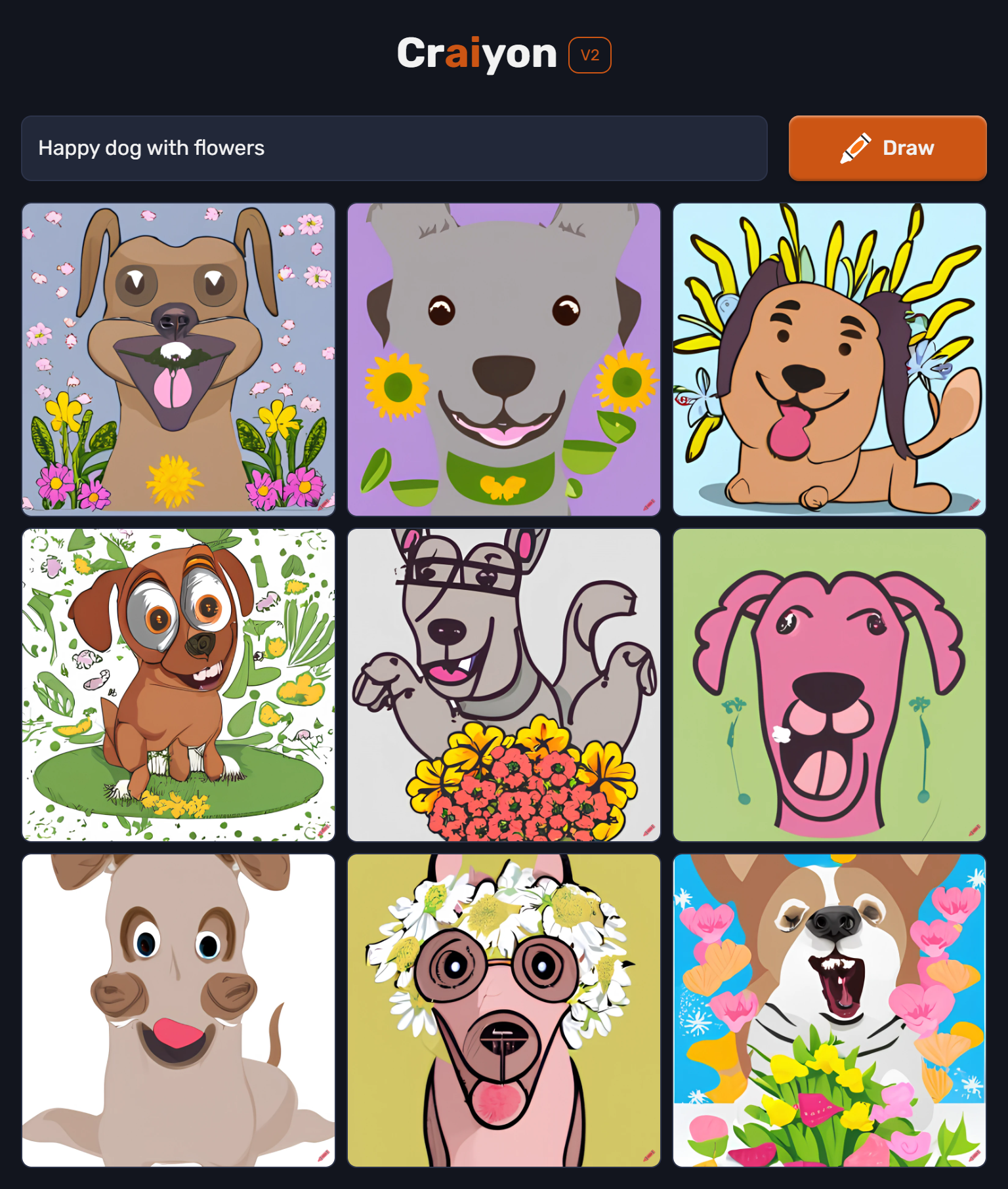 How does Craiyon work?
Like most other text-to-image AI art generators, you only provide a descriptive prompt, and the engine will try to produce an image. It takes about a minute and will come up with nine variations for you: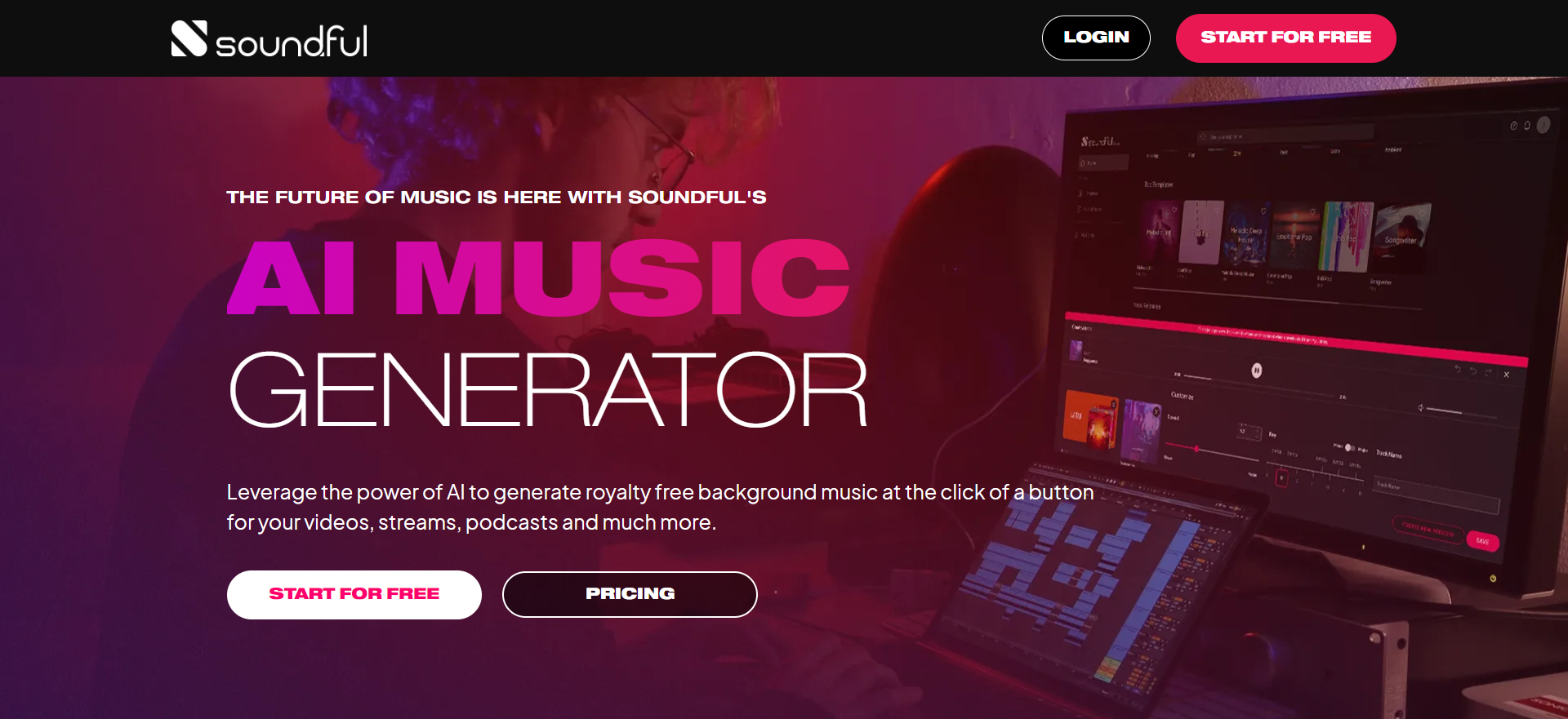 It's always frustrating when you find the perfect music for your video content, but you can't use it due to licensing restrictions. Soundful helps solve this problem for producers, creators, and brands by letting you generate royalty-free music using AI.
How does Soundful work?
Basically, the tool works by helping you narrow down the type of audio content you want to create. First, by establishing what you do (influencer, singer/songwriter, marketing, etc.) and then by letting you choose templates to generate brand new royalty-free tracks from (Lofi, instrumental, etc.).
Soundful offers a forever-free plan that's ideal for personal projects. Or two paid plans that are more suitable for professionals or enterprises.


MidJourney is an independent research lab exploring new ways for individuals to express their imagination. They are a small, self-funded team but have been making waves in the generative AI space.
How does MidJourney work?
MidJourney's flagship project is MidJourney AI, a text-to-image tool for creating AI art from human prompts. It's among the best AI websites for generative art today, alongside others like OpenAI's DALL-E.
The tool is still officially in beta, but you can test it for free. All you need to do is join the MidJourney Discord server. You can send MidJourney AI commands just like chatting with another human by typing "/imagine" followed by a description of what you want to create.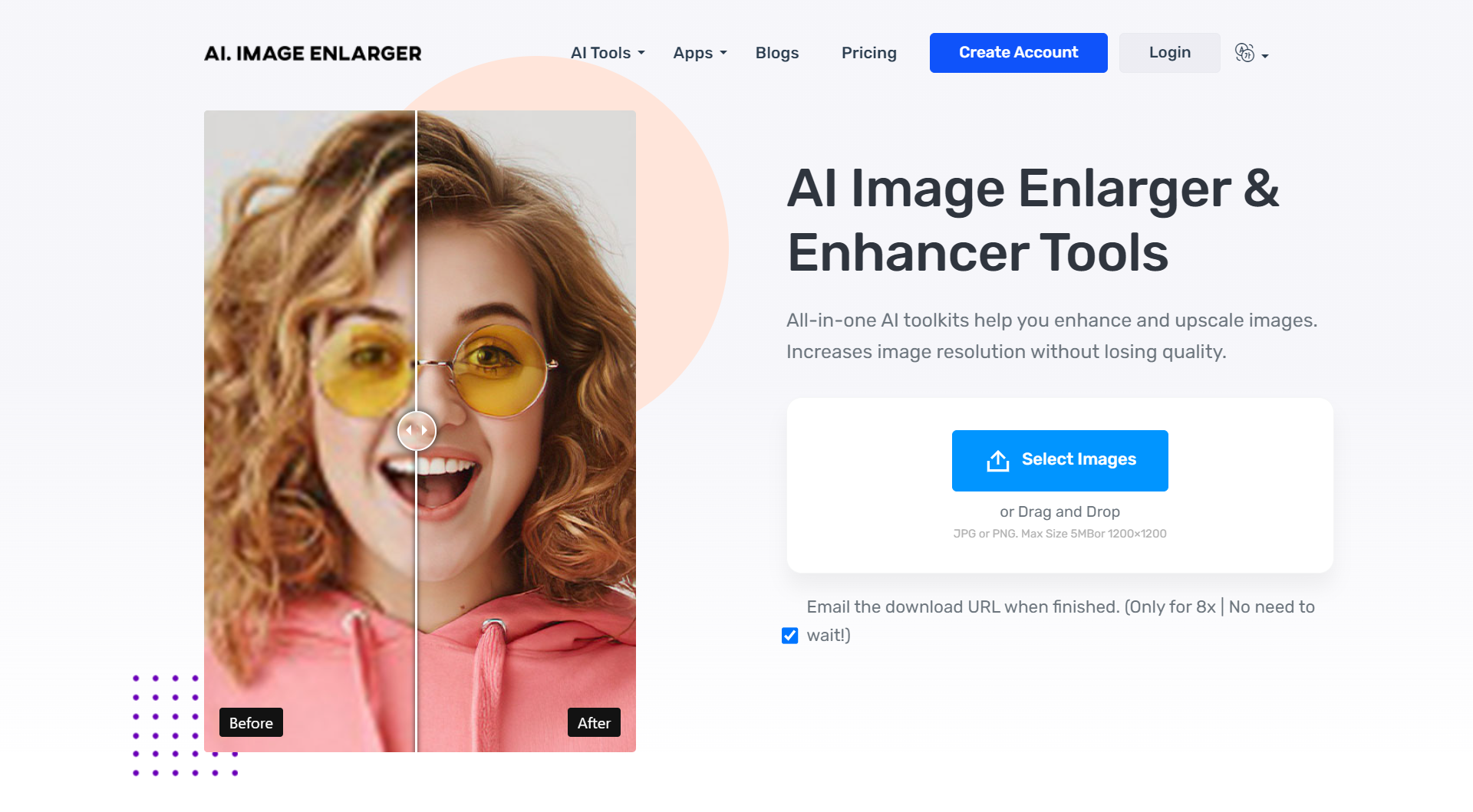 Previously, upscaling images without losing some visual fidelity was nearly impossible. However, using the power of AI, AI. Image Enlarger can enlarge and enhance images to get rid of any pixelation or loss of visual quality.
How does AI. Image Enlarger work?
The tool is very simple. All you need to do is upload an image to the website and choose the settings for the final image. It supports upscaling photo-quality images by up to 800% as well as 16K pixel upscaling for anime artwork.
It also has many other options, such as denoising, adjusting colors, sharpening, face retouching, AI cartoonizer, and Magic Eraser. You can get a free trial with 8 credits or subscribe for 100 to 500 credits per month.

OpenAI is mostly known for its impressive AI chatbot, ChatGPT. However, it's working on several AI-powered projects. DALL-E is its version of a text-to-image tool and is widely regarded as one of the best for AI art.
How does DALL-E work?
DALL-E is an AI system that creates realistic images and art from a natural language description. OpenAI has already released the second version of this tool, called DALL-E 2, which is currently in beta and free to use.
All you need to do is head to this webpage. You can provide it with a detailed description of the art you want to create using natural language, including the content, style, specific objects, etc. It will generate multiple images within seconds so you can choose the best one.
Best AI websites to have some fun with AI
AI is not just a serious technology for work and productivity. Here are some fun AI websites to blow off some steam in new ways: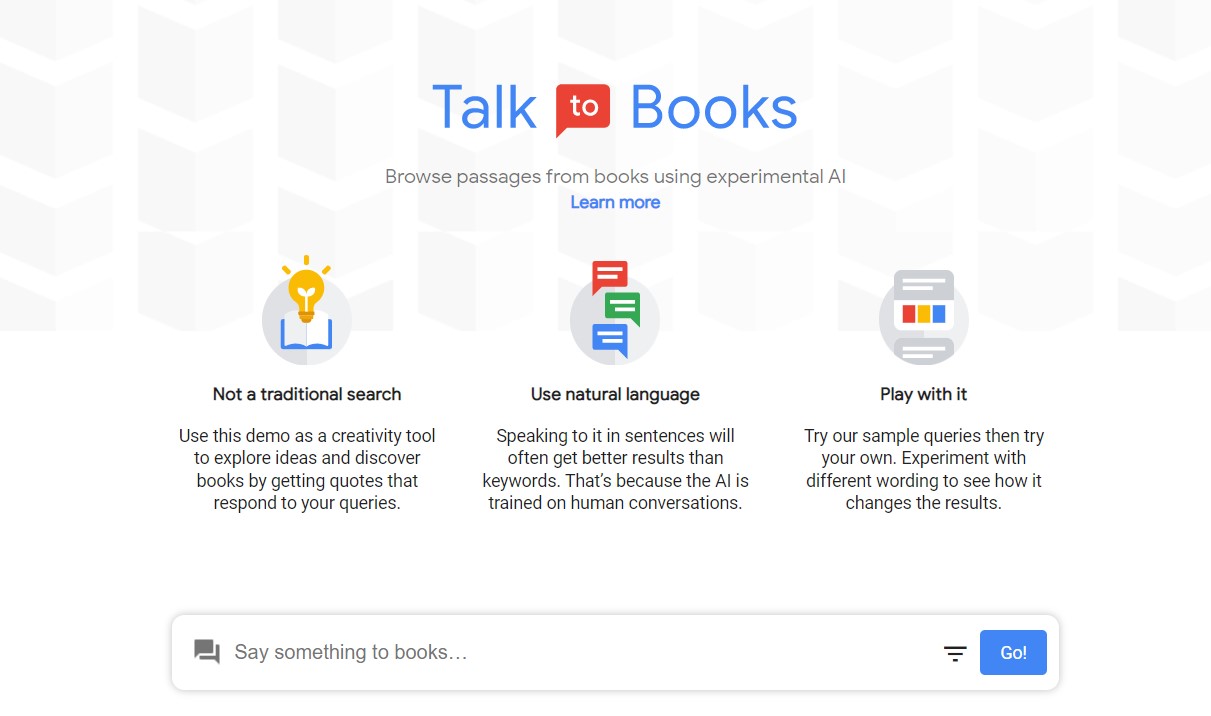 What if you could "speak" directly to your books and get answers in real time? This experimental project by Google answers your questions with conversational responses by quoting passages from the 100,000 books in its index.
How does Talk To Books work?
You can use Talk To Books like any other chatbot. Ask it a question like, "what is the meaning of life?" and it will respond with answers from books in its library, e.g.:
"For me, the meaning of life is to serve one another for the survival of humanity and the advancement of civilization"

from The Transhumanism Handbook by Newton Lee
Answers come with proper citations to the books themselves. It can be a fun way to explore new ideas or questions, but you can even use it for school projects or reports.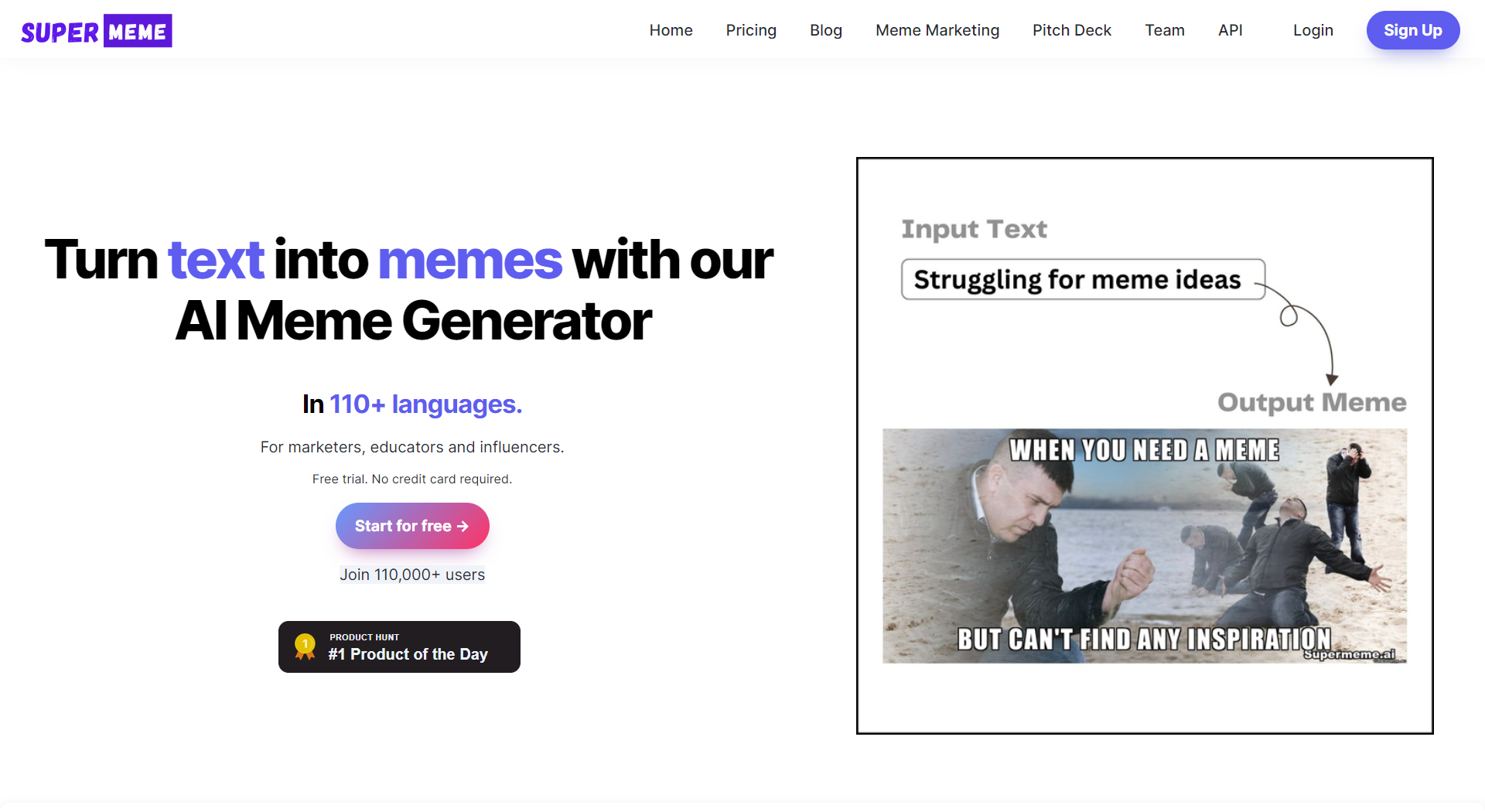 Most of us already use memes daily. Even brands and companies have started using them in their blogs or internal content to make it more engaging. Supermeme.ai makes it easy and fast to generate memes without having to manually make them using an image editor.
How does Supermeme.ai work?
Supermeme.ai is basically a text-to-meme AI tool. You can type any thoughts you have, and the AI will automatically choose all suitable meme templates from its library and modify your original text into the appropriate meme format.
As an example, here are some of the results when you input the text "When I say that I care, but I actually don't:"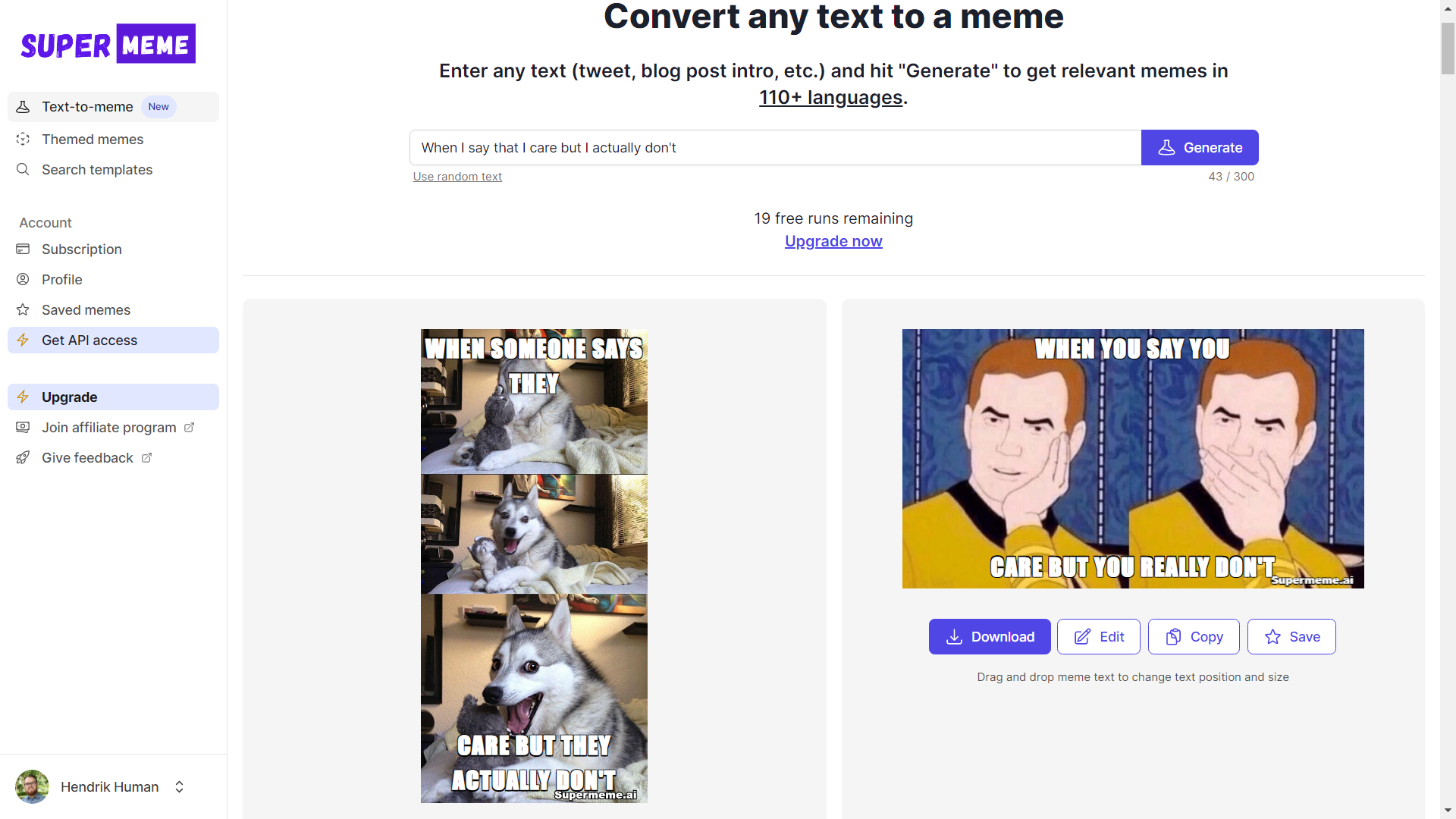 Previously known as Vocode, FakeYou is a text-to-speech/video deepfake tool that relies on community-generated content. They are also working on several other tools to create a whole ecosystem for users to make their own deepfake content.
How does FakeYou work?
Using the text-to-speech tool, you can type any text and choose a voice you want to generate. The deep fake video tool allows you to choose a short video clip from the library and then upload your audio file to lip-sync the video.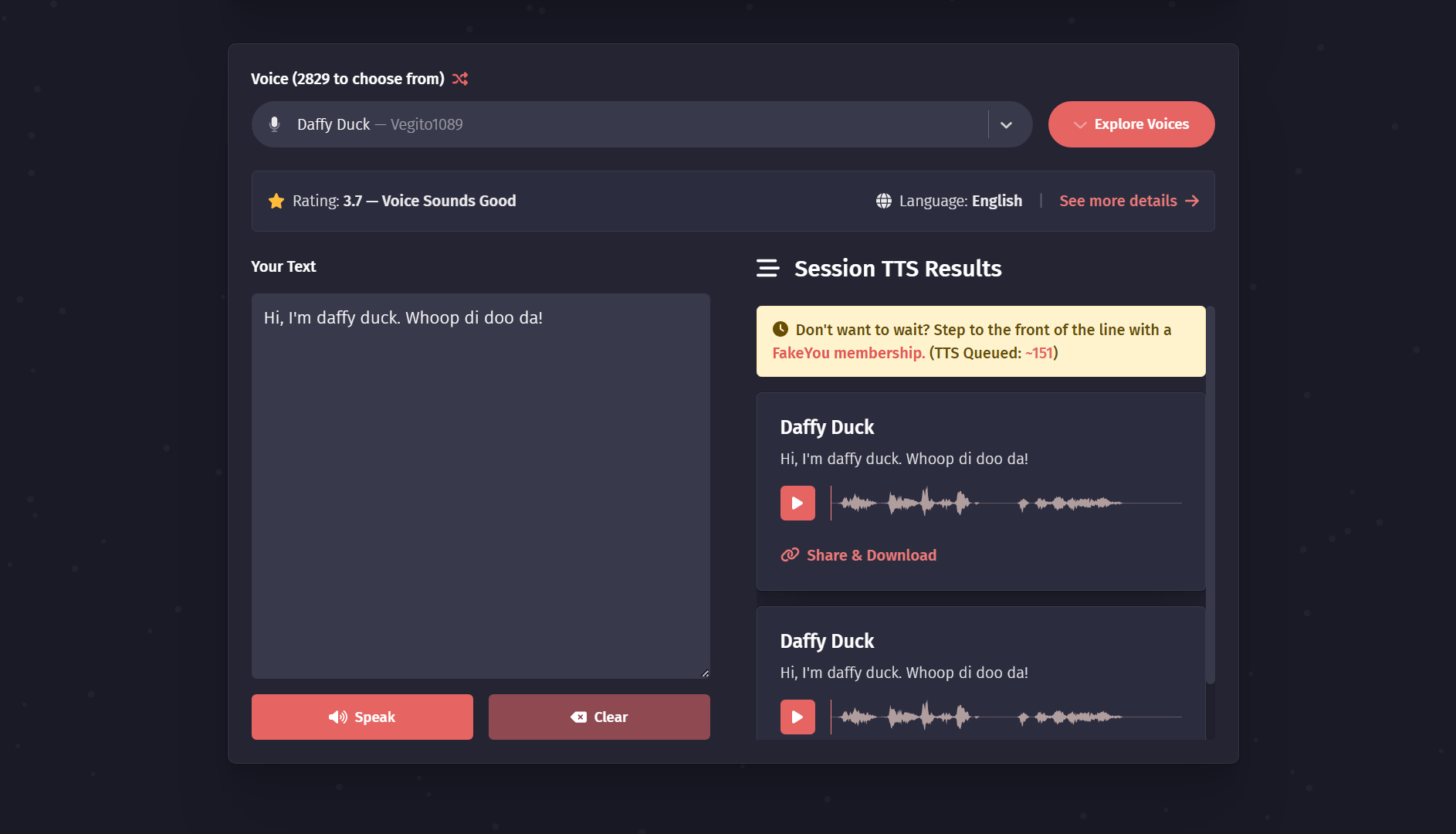 You can play around with this for hours to create your own deepfake content, for example, by creating an AI-generated audio file and then using it to lip sync a video clip.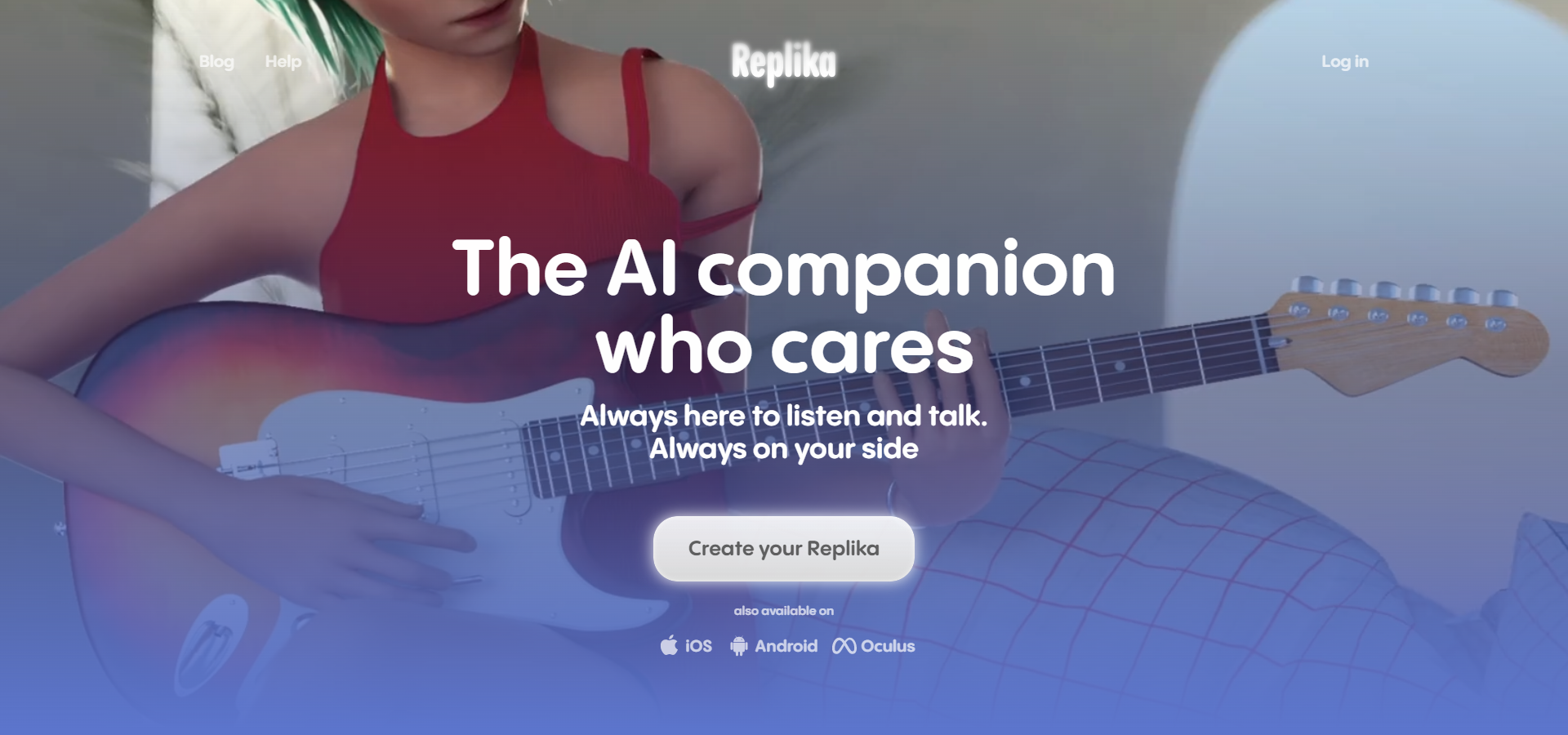 Replika provides a tool for creating your own AI-powered online companion. For many, it can be a fun way to pass the time and experiment with AI. However, it's also designed to help cope with loneliness, work through personal issues, or satisfy a longing for human interaction.
How does Replika work? 
Replika lets you create an Avatar of your ideal companion and give it some personality traits, interests, etc. Depending on your preferences, you can have different relationships, such as a friend, a partner, or a mentor.
You can then interact with it anytime via video call, chat, AR experiences, etc. Your Replika uses machine learning to learn and grow as you spend more time together, and you can see how it gets smarter, more human, and grows over time.

Semantris is another AI research experiment from Google in the form of word association games. Semantris plays on the words "semantics" and "Tetris," putting a word-association twist on the classic video game.
How does Semantris work?
There are two game modes to choose from: Arcade and Blocks. In Arcade, you must give the AI clues to choose the correct answer from a list of words, similar to charades. 
Blocks works almost like Tetris. Colored blocks with words on them are added to the pile, and you lose if the pile reaches the top of the screen. To keep playing, you need to give the AI word clues that it must associate with a specific word in a block to destroy it.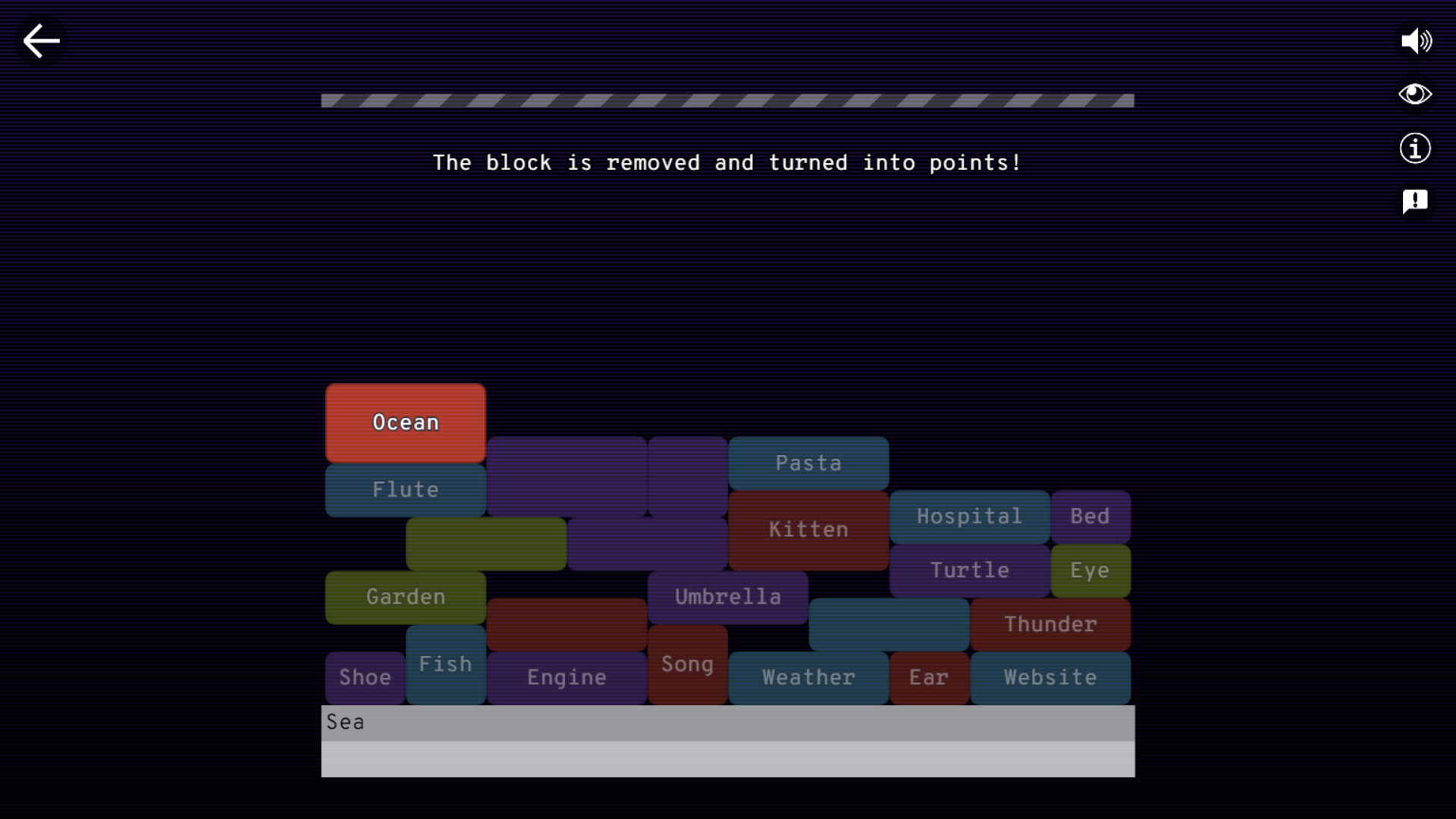 Conclusion
The world of AI-powered websites constantly evolves, with new and exciting AI websites for fun, productivity, or content creation popping up every day. The 22 websites we've highlighted in this article are just a small selection of the best available that can do anything from enhancing your productivity to helping you run a business to releasing your imagination's full potential to providing some temporary entertainment. 
AI is here to stay, so the only thing left is to check out these websites and experience the power of AI for yourself!
Get a head start on website creation with AI
Create a custom website tailored to your business needs 10X faster with 10Web AI Website Builder!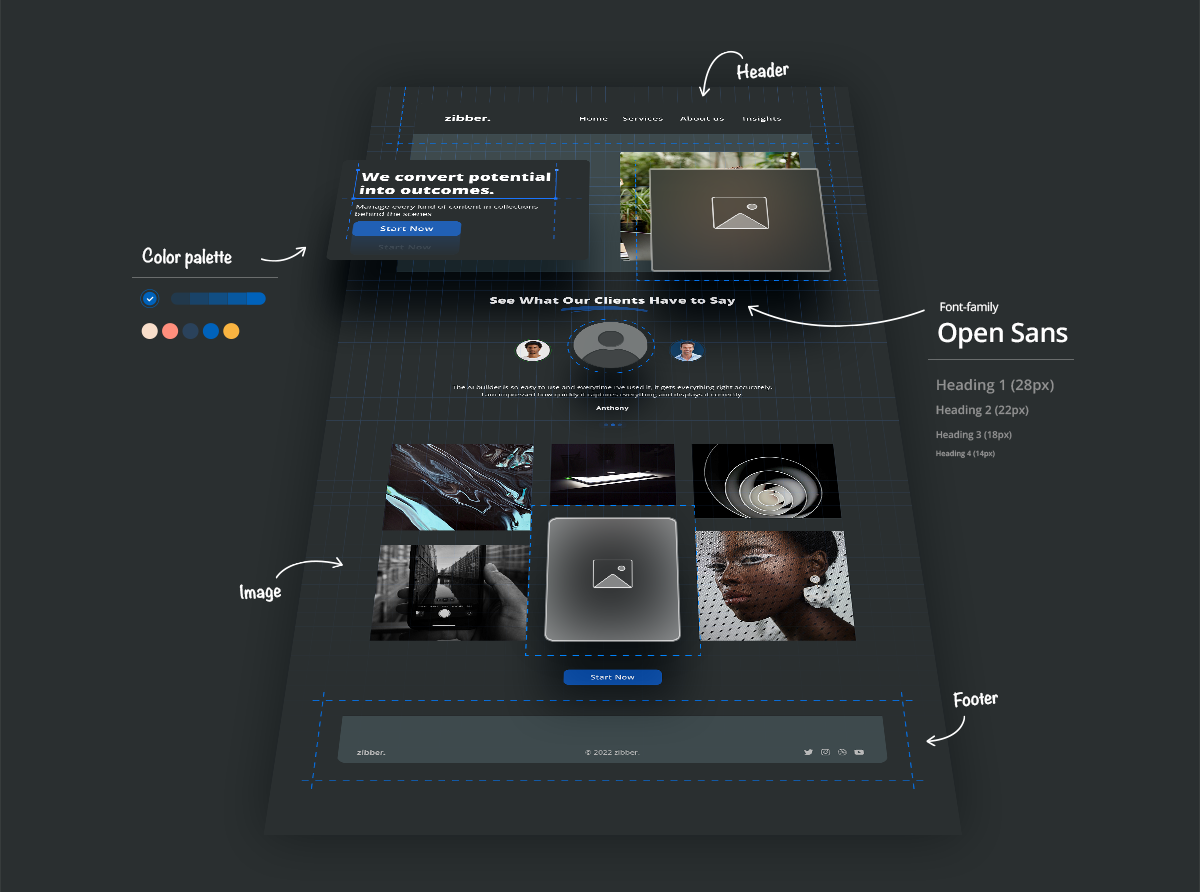 Get a head start on website creation with AI
Create a custom website tailored to your business needs 10X faster with 10Web AI Website Builder!