Launching a business for the first time can be an intimidating and challenging venture. However, creating a well-structured and detailed business plan outlining your goals, competition analysis, market analysis, and financial standings can make all the difference. Creating a well-thought-out business plan is not a straightforward process; it requires careful analysis, diligent research, and critical thinking. 
Fortunately, the recent advancements in artificial intelligence and natural language processing have made creating a business plan much easier. By leveraging AI business plan generators, you can now quickly analyze data and generate insights, conduct research, and generate graphics and suggestions, making the process much simpler.
In this article, we discuss how entrepreneurs can leverage AI business plan generators to create detailed business plans. Generating a business plan is not enough. You must ensure the AI-generated business plan is customized to suit your business needs. We will also discuss tips to help you customize your it and ensure it is good enough.

How to make sure the AI-generated business plan is good enough?
Most businesses use a business plan to outline the company's strategies, objectives, and goals. Others use it as a proposal to attract investors on board, identify opportunities, and plan resources. Regardless of your motivation, the quality of your business plan will always impact the results.
In this section, we explore how you can always ensure that your AI-generated business plan effectively communicates your business's vision. Make sure to also check out these 5 profitable business ideas to capitalize on the AI hype.
1. Edit and review the business plan
While AI business plan generators can save you lots of resources in terms of time and cost, they are also prone to inaccuracies. A thorough review of the plan you have generated allows you to ensure that the business plan you have generated aligns with your business strategy. Through a review, you can also evaluate whether the AI-generated business plan addresses key issues such as market analysis, competition, and financial projections.
2. Make sure it is actionable
A business plan that only gives an overview of the company's goals, objectives, and financial and market standpoints is not good enough. A better business plan also highlights small, measurable, achievable, realistic, and time-bound (SMART) goals with a clear roadmap on how your business can achieve them.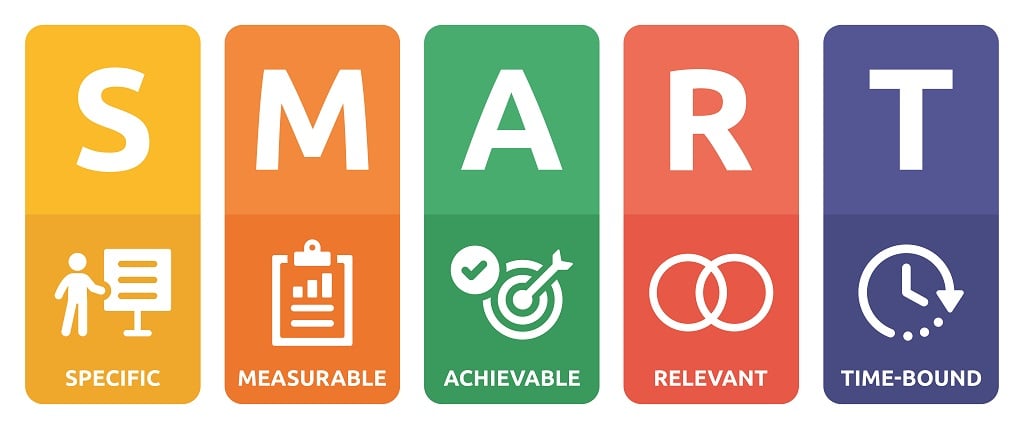 3. Ensure only credible data sources are used
The accuracy, quality, and credibility of the data sources you use when putting together your business plan directly affect the quality and reliability of your business plan. With the advancement of AI in market research, it has become easier than ever to analyze huge amounts of data. However, it is important that you check whether the sources are credible.
4. Seek expert advice
The advent of AI-powered generative tools has made it easy to create almost anything. However, this does not overrule the importance of seeking the services of an expert. An expert in your business domain can help you discover some mistakes in your business plan that may not be apparent to you. 
5. Make sure it is clear and readable
Just like any other document, a business plan has an audience. Using technical jargon to impress your audience may not be effective in all cases. Therefore is important that you evaluate your AI-generated business plan and ensure that it is written in plain simple language. You may also want to include graphs and visual aids to boost understanding of content and convey important messages.
6. Customize your AI-generated business plan
AI-generated business plans form a good starting point when drafting your business plan. However, AI business plan generators should in no way be a substitute for your intuition and judgment. Every business has unique challenges and needs, it is important that you adapt any AI-generated business plan to fit your needs before using it.
10 AI business planners to help you start your business fast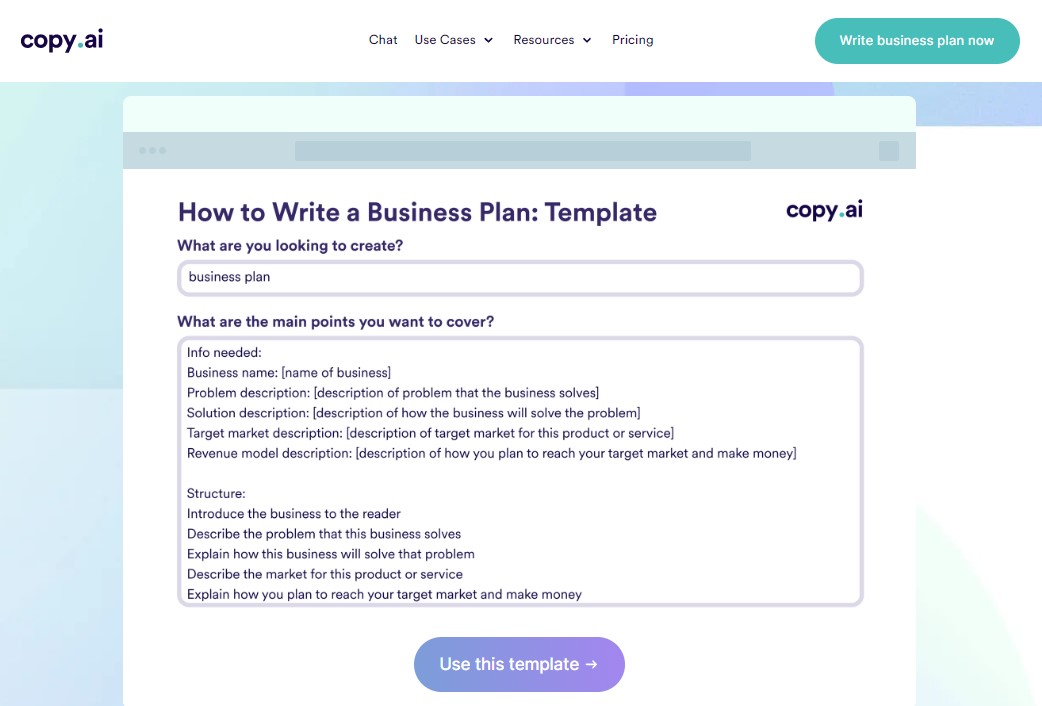 As the name suggests, Copy AI is an AI writing assistant leveraging AI's power and natural language processing. Copy AI allows you to write almost anything, from optimized blog content to digital ad copies, eCommerce copies, sales copies, social media content, and more. 
You can also use Copy AI as an AI business plan generator for almost any kind of business by logging in and selecting from a range of premade templates available online.  
Once you have selected a business plan template, you'll be prompted to fill in the following details: 
Your business name 

A description of the problem your business solves

A description of how your business will solve that problem

The target market description

Revenue model description
Besides providing you with a variety of business templates,  Copy AI allows you to customize details such as the tone of your content and more. 
Pricing
Free plan

Pro plan for $36/month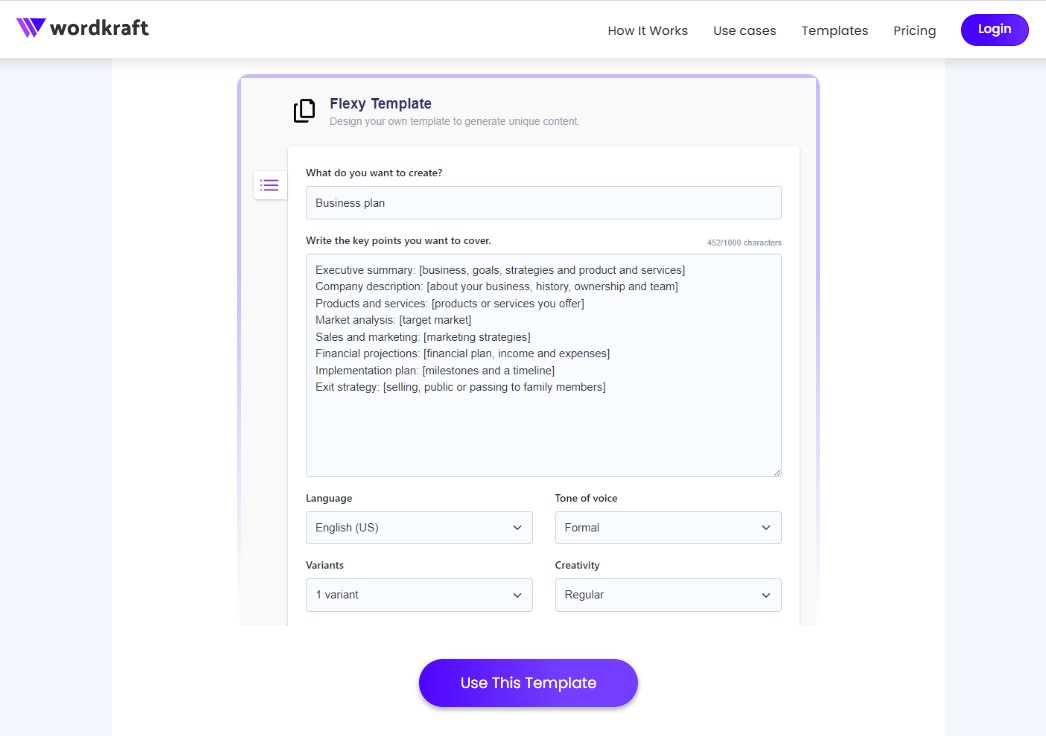 WordKraft is an AI-powered web application for generating optimized, authentic and high-quality content for various needs, such as marketing, blog, and social media. Like many AI tools, Wordkraft runs on the powerful large language model GPT-3.5. 
You can also use Wordkraft's free business plan template to generate a draft. Using the Wordkraft template, you'll be asked to enter details about your business to guide the AI tool when generating the business plan.
Some details you'll have to provide include an introduction of the business, the benefits, how the business solves the problem, the market for this product or service, and how to reach the target audience and make business.
Wordkraft is an excellent ai business plan generator for entrepreneurs looking for an easy-to-use interface and access to advanced features such as language and tone of voice options. This AI business planner generator also allows you to select the level of creativity that you need.
Pricing
Free plan

Pro Unlimited – $29/month

Enterprise plan with custom pricing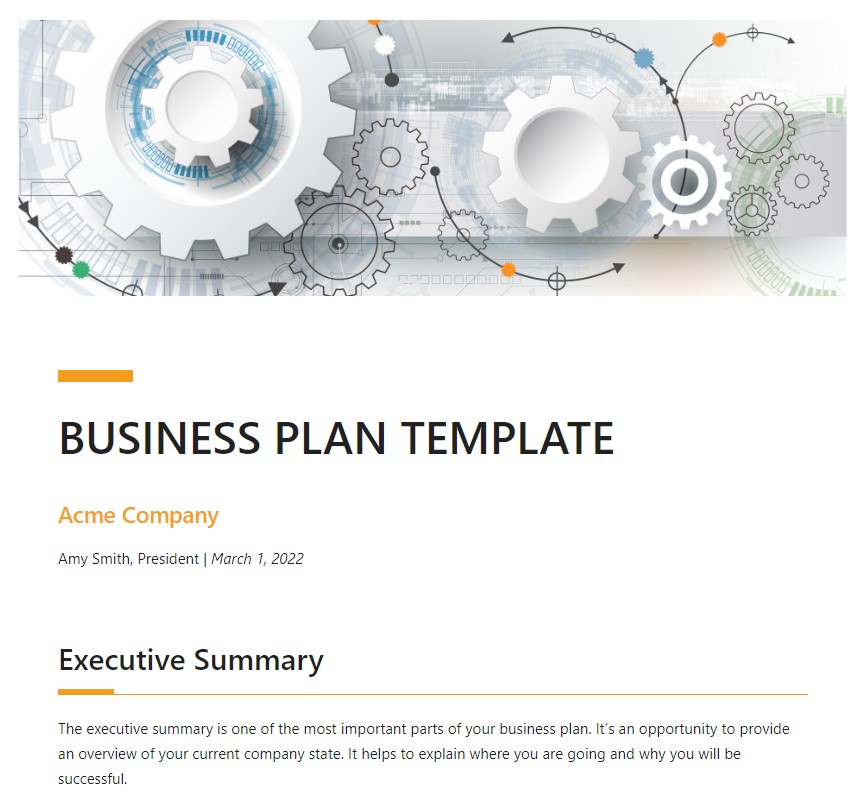 Bit AI is a cloud-based collaboration platform that allows multiple teams within organizations spread around the globe to collaborate and organize and manage documents all in one place. Some of the documents that you can manage include wikis, knowledge bases, projects, client deliverables, technical docs, training guides, and client portals.
Using a set of prebuilt templates, you can also use Bit AI to create a modern business plan for your new business venture. Apart from access to high-quality business plan templates, using Bit AI  allows you to collaborate in real-time, create responsive and private documents, interlink business plan documents, and track engagements on the document.
Using Bit AI, you can also make your business plan more engaging by embedding web links, lucid charts, draw.io, Figma, Youtube, Vimeo, Airtable, Google Sheets, and more.
Bit AI has a free business plan template to get you started. You can also access over 65 smart slide templates to help you with your design.
Pricing
Free plan

Pro plan – $8/month/member

Business plan – $15/month/member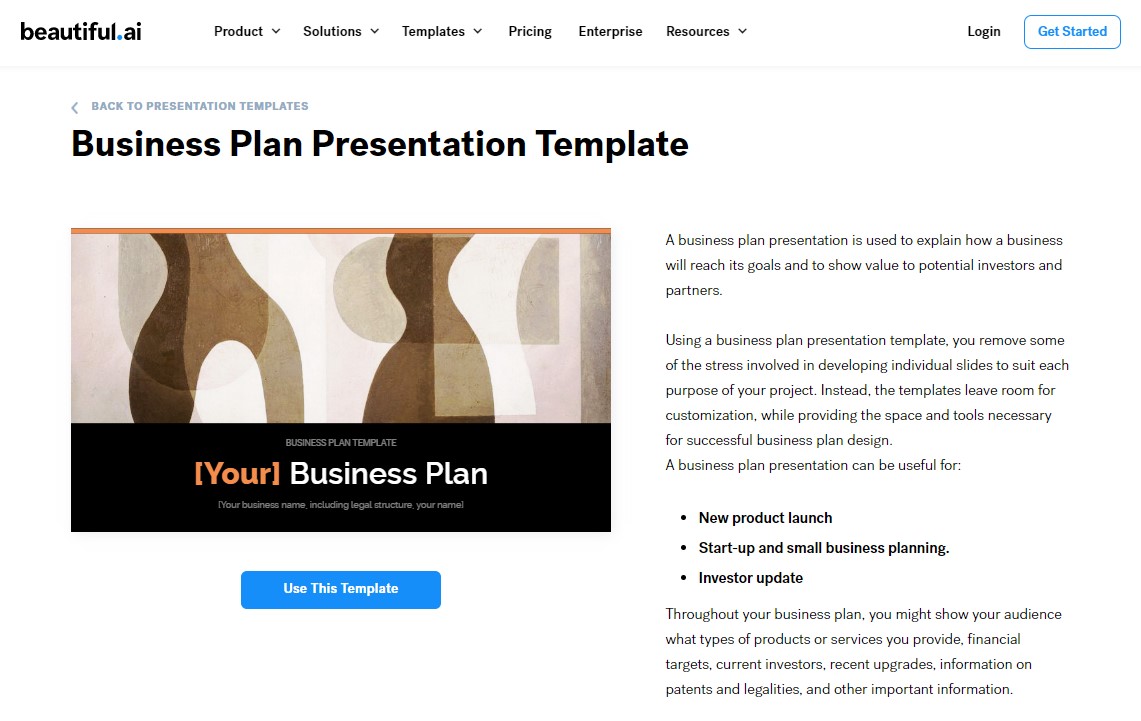 Beautiful AI is a generative ai presentation software that enables businesses to create stunning presentations with minimal effort. With Beautiful AI you can access modern and creatively designed templates that you can use to jumpstart your presentations.
Luckily, Beautiful AI prowess extends as a business plans presentation and AI business plan generator.  Using Beautiful AI, you can create elegant business plans and presentations by selecting from a collection of quality templates. 
Beautiful AI gives you access to 100+ templates. You also don't need any design skills to create a beautiful presentation or a business plan.
Pricing
Pro – $12/user/month

Team – $40/user/month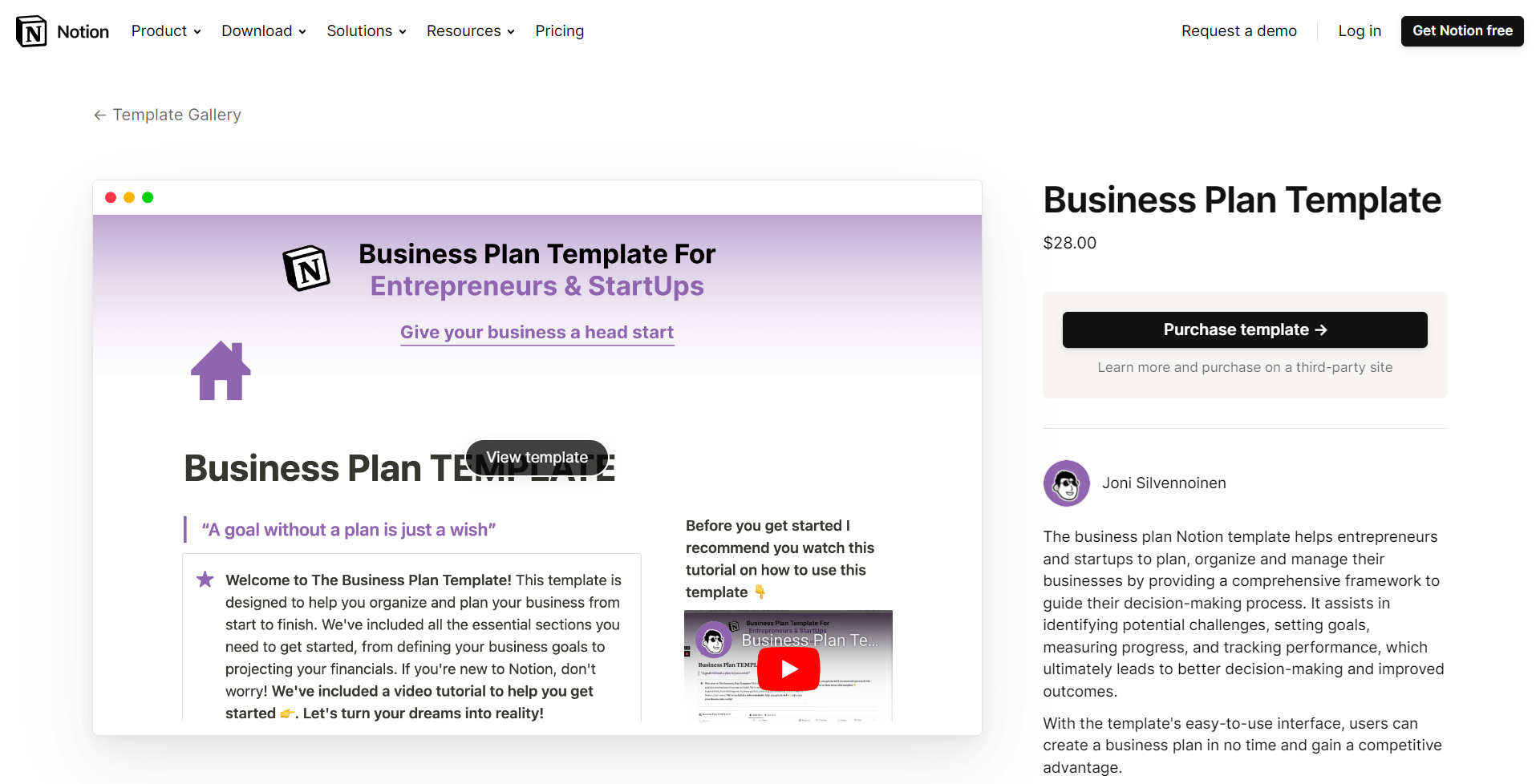 Notion AI is a productivity and workspace application capable of doing so many functions. You can use Notion as a project management app for note-taking and docs management, setup team spaces, and so much more. 
While Notion is not specifically designed as an AI business planner, it includes features that can help accomplish so much in that area. Notion AI can help you design quality, interactive, and shareable business plans using templates. You do not have to start from scratch while designing your business plan.
If you have a team, Notion makes this even better. Your team members can collaborate and contribute ideas seamlessly. You can also leave feedback and integrate many useful tools such as Google Docs, Trello, and Slack. 
Pricing
Free plan

Plus – $10/user/month

Business – $18/user/month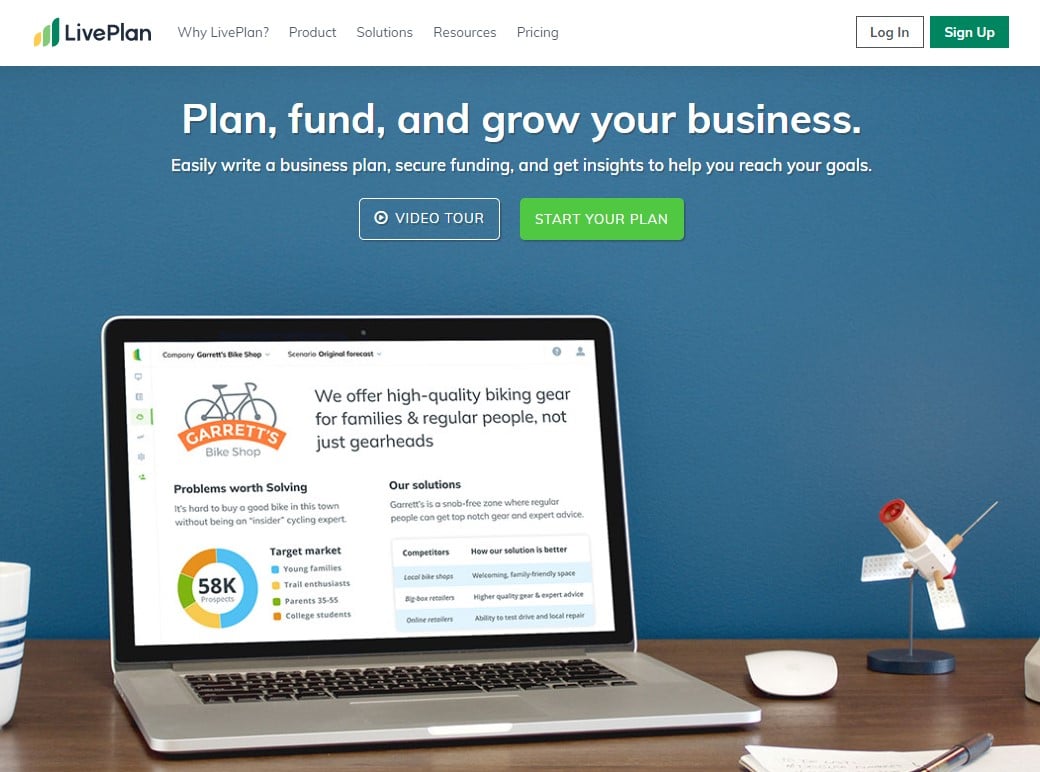 LivePlan is a business planning software with a set of different features to help you set up your business and tools to support you every step of the way. LivePlan is an automated business plan creation software that works for any type of business at any stage. 
LivePlan breaks the business plan-building process into simple steps that are easy to follow. Its templates also conform to the usual business plan structure but can be customized as you deem fit. 
LivePlan is an excellent AI business planner due to its large collection of templates and customizability. Remember to take advantage of its financial forecasting and performance tracking features.
Pricing
Standard plan from $20/month

Simplified is a collection of AI-powered tools that can help individuals or businesses of any size easily accomplish some tasks. Some of the tools offered by Simplified AI include an AI presentation maker, image generator, AI writer, AI content rewriter, image resizer, and more.
Among the many AI capabilities of Simplified is also an AI business plan generator. Using Simplified, small businesses can generate a business plan using the templates provided. These templates already contain the outline and structure of how the business plan should look. All you have to do is select the desired tone and the output language.
Alternatively, you can open Simplified AI Writer and start on a blank canvas. However, you must give context and instructions on the business plan you want to generate.
Simplified has many built-in tools, such as Grammarly and graphic design, video editing, and image generation capabilities. Leverage these tools to create stunning customizable design templates, photo, video, and graphic assets for your business plan and other business needs.
Pricing
Free

Small-team – $24/month for up to 5 members

Business  – $40/month for up to 5 members
Cookup AI is a database of AI tools that you can use to achieve different tasks. Designed with non-technical users in mind, Cookup AI enables users to filter through the thousands of AI tools available and find exactly what they are looking for instead of navigating from site to site.
Among the collection of AI tools by Cookup AI is an AI business plan generator. Cookup AI business plan software is designed with a minimal interface allowing users to generate comprehensive business plans that outline their business goals, strategies, and objectives.
Remember to provide enough context and information about your business in a descriptive way to enable the  Cookup AI business plan generator to get the details of your business plan right. 
Using Cookup AI, your business can save a lot of time and effort as it is straightforward. However, you should work closely with your team members to ensure the business plan accurately reflects your business visions and goals.
Pricing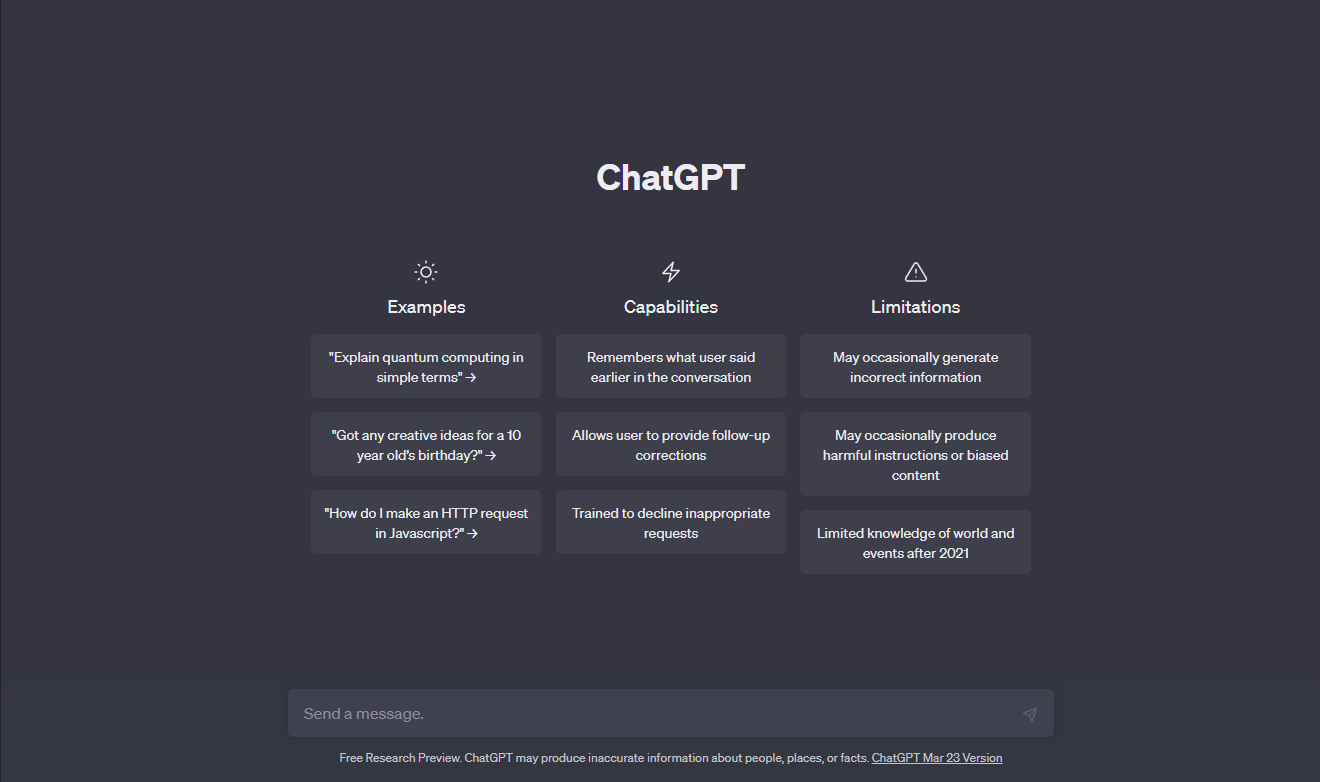 ChatGPT is a revolutionary chatbot powered by machine learning and natural language processing that can replicate human-like conversations. But can ChatGPT write a business plan? 
The short answer is yes, ChatGPT writes a business plan. Although ChatGPT is not specifically designed as an AI business plan software, through a series of prompts with information about your business, it is a great tool for brainstorming, researching, and creating a business plan draft. 
While ChatGPT can generate huge amounts of text, it is wrong to expect it to generate the whole business plan immediately. To use ChatgGPT effectively when generating your business plan, you should understand the various parts of your business plan. Once you understand these sections, you can ask ChatGPT to draft content and guideline for each section.
Alternatively, you can ask ChatGPT to generate an outline for your business plan. Based on this outline, you can instruct it to draft each part based on your provided information. More on this later.
Pricing
Free plan

ChatGPT Plus subscription – $20/month

Birxx software is a financial forecast software for cash flow, budgeting, and business planning. 
Apart from that, Brixx is also a business planning software that businesses can use to create a formal business plan that outlines the goals and objectives of their business and a roadmap to achieve them. If you're curious about AI financial planning for business plans, then Brixx AI business planner might just be the tool you need. 
With Brixx, entrepreneurs can communicate their business goals to stakeholders or share funding requirements with potential investors. If you already have a business running, you can use Brixx to monitor and forecast your business's financial well-being to ensure it remains on track.
Finally, Brixx software can be integrated with AI tools like ChatGPT to create powerful AI business plan software. You can create a more comprehensive and accurate business plan using this combination.
Pricing
Free foundations plan

Essentials – $13/month

Professional – $26/month

Enterprise – $39/month
How to write a business plan with ChatGPT: tips and prompts
Having answered the question "can ChatGPT write a business plan" earlier, we can now discuss how you can write a business plan with ChatGPT. While ChatGPT lacks the specific features and templates that other AI business plan generators possess, we can use prompts to creatively draft a business plan. 

Useful ChatGPT prompts for writing a business plan
To begin with,  you need to generate an outline for your business plan. ChatGPT can help generate one by running a simple prompt with context about your business.  
1. Generating a business plan outline
Prompt: Generate a business plan outline for a  business selling "X services/products" to other small and medium businesses.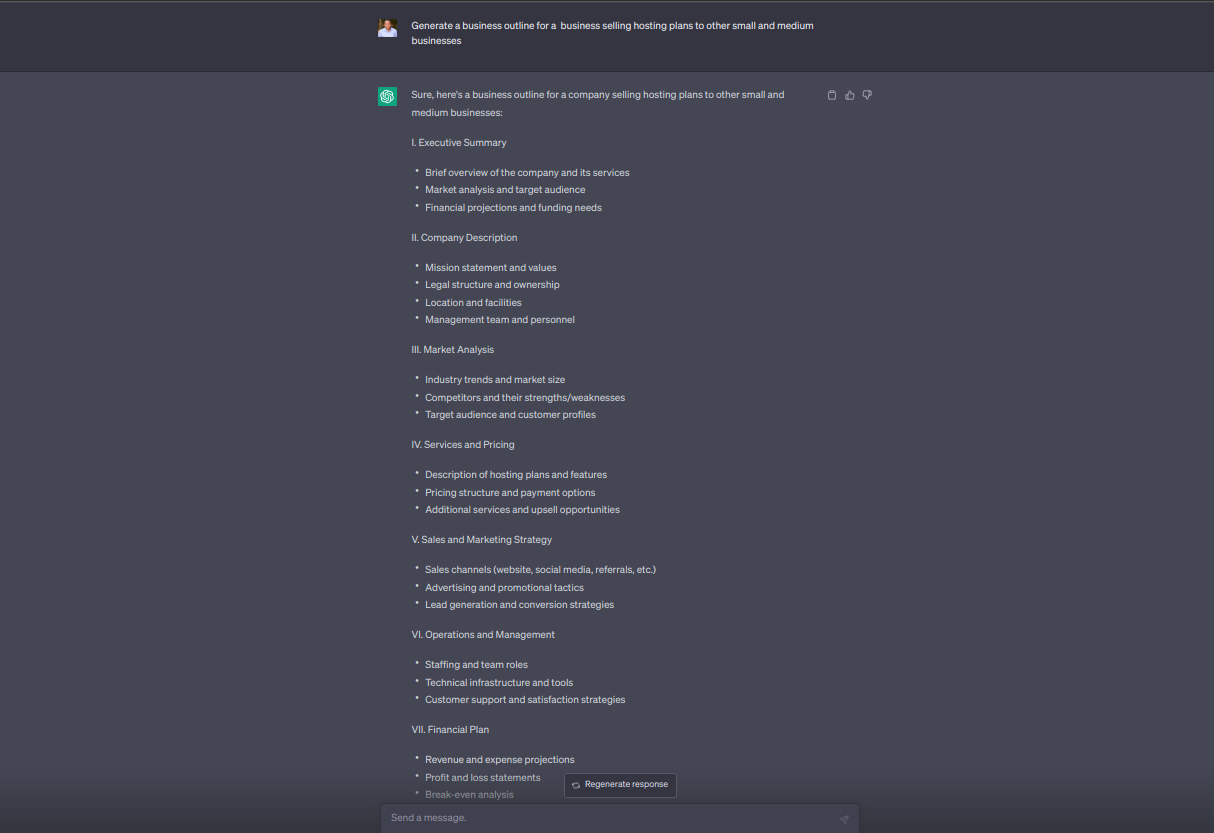 Using this prompt, we have generated a well-structured business plan outline. The outline contains some of the most important topics you should address in your such as the following:
Executive Summary

Company Description

Market Analysis

Services and Pricing

Sales and Marketing Strategy

Operations and Management

 Financial Plan

Conclusion
With ChatGPT, you can now generate a draft of each section above. Be keen to provide content in each section to allow ChatGPT to generate content with more precision.
2. Generating executive summary
Prompt: Create a brief overview of the executive summary of "Business X" and its mission statement.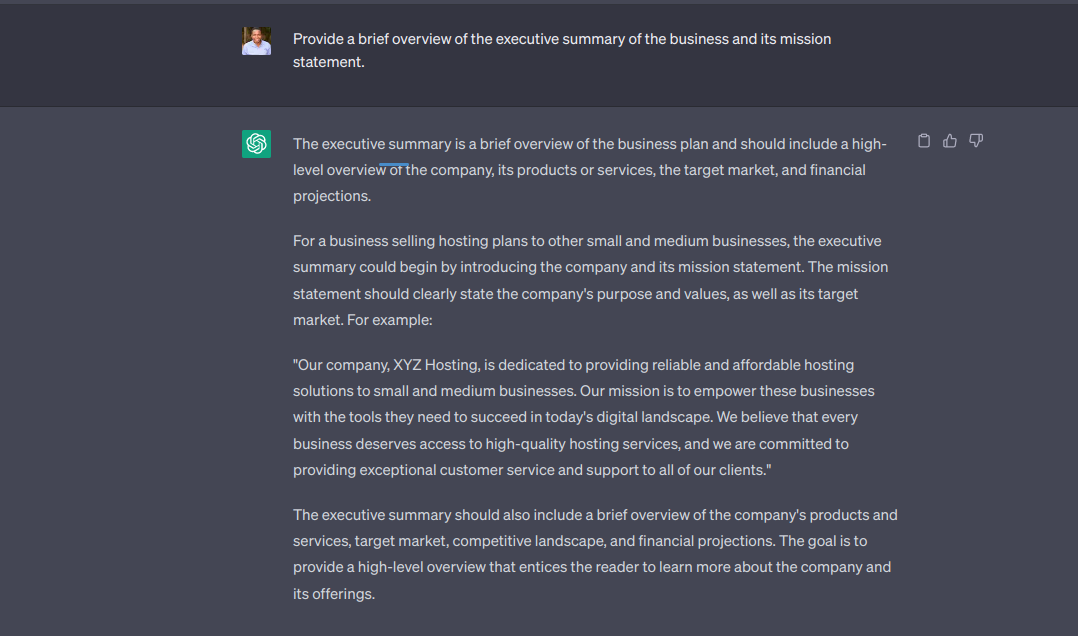 Other prompts you can use include:
Discuss the target market and how "business X" plans to meet their needs.

Highlight the company's unique selling proposition (USP) and competitive advantage in the " X industry".
3. Performing a market analysis
Prompt:  Write and market research section for my "x" business plan. Please identify the "X" services' target market. Remember to identify any market trends or changes that may affect the demand for "X" services and estimate the market size and growth potential for the "X" industry.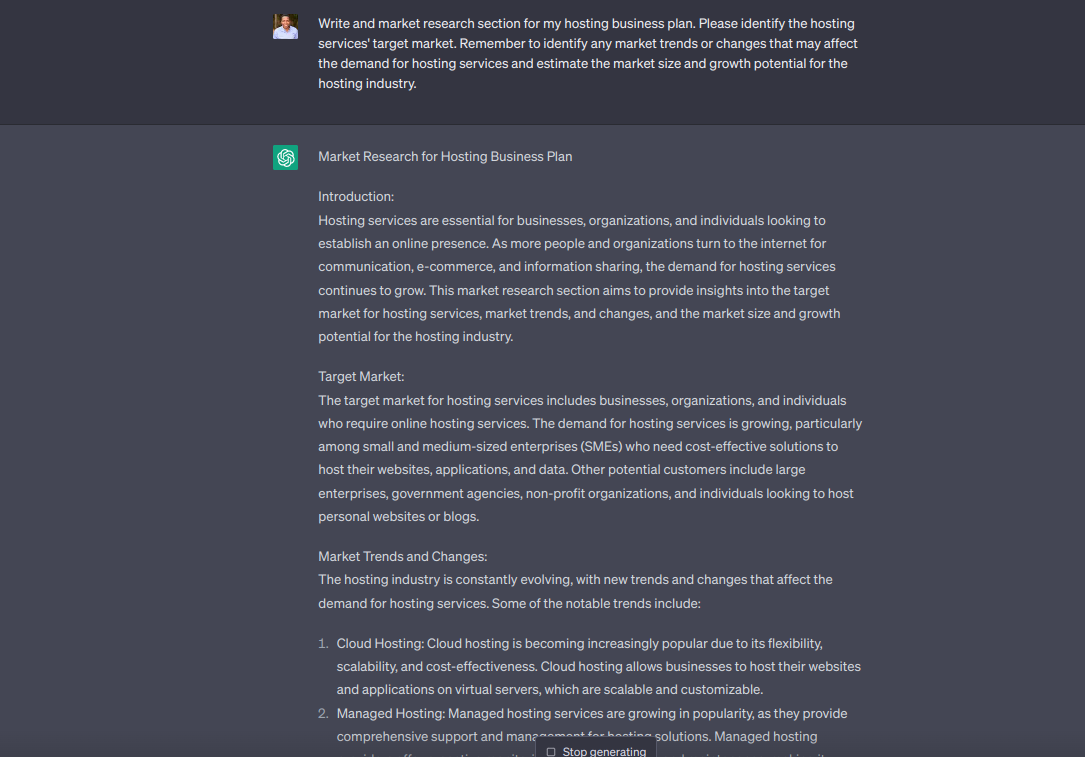 4. Competition analysis
Prompt: Generate a competition analysis for my business that offer "X" services. Identify competitor strengths and weaknesses.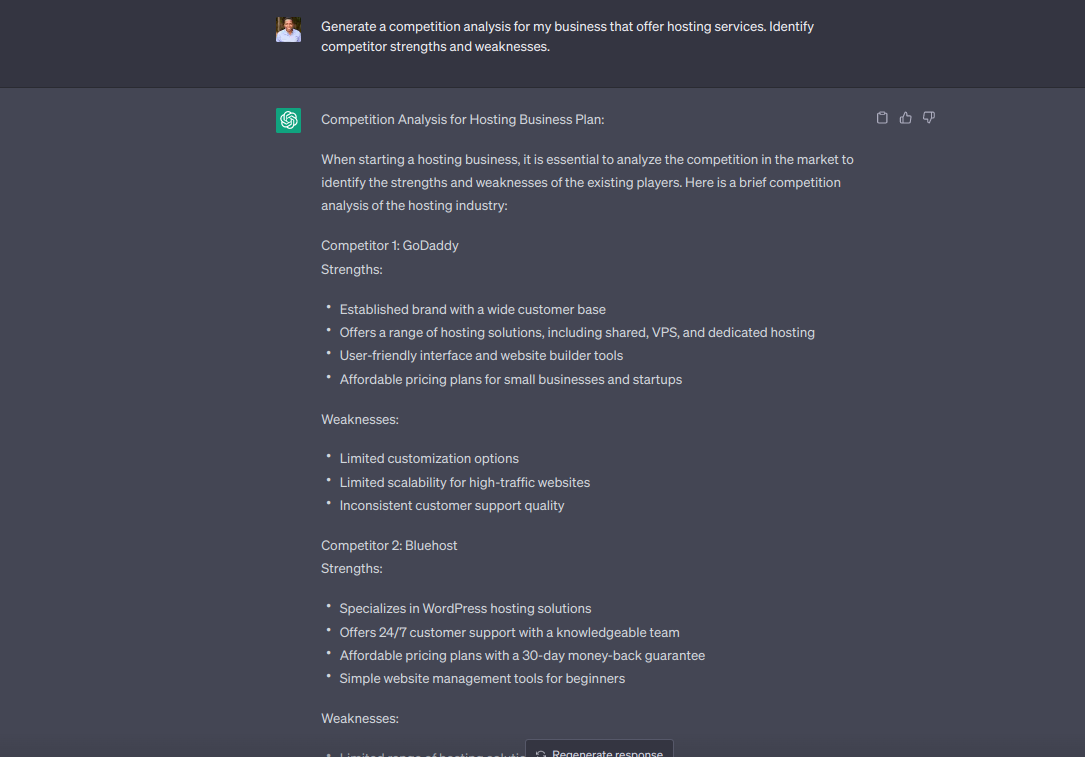 5. Generating a sales and marketing strategy
Prompt: Generate a sales and marketing strategy for my "X  business". Include sales tactics, strategies for closing deals, and customer retention strategies.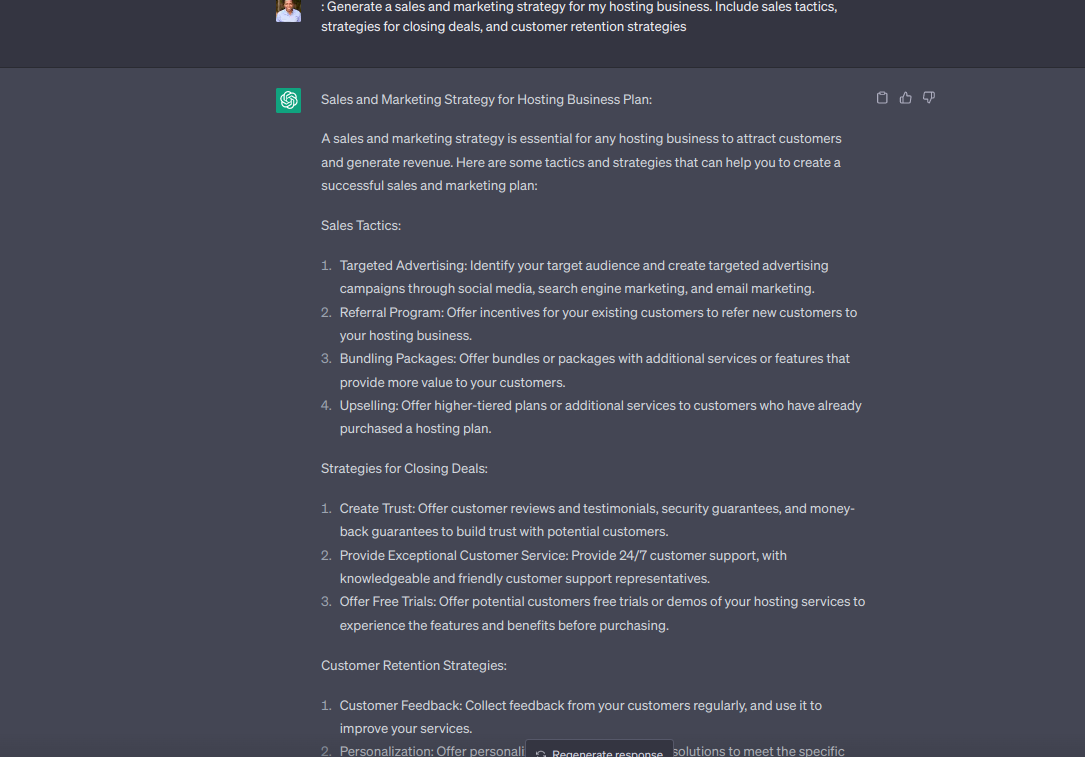 6. Operations and management
Prompt: Discuss the details of operations for my business plan, such as "X" infrastructure and technology to use, service level agreements, and customer support policies and procedures.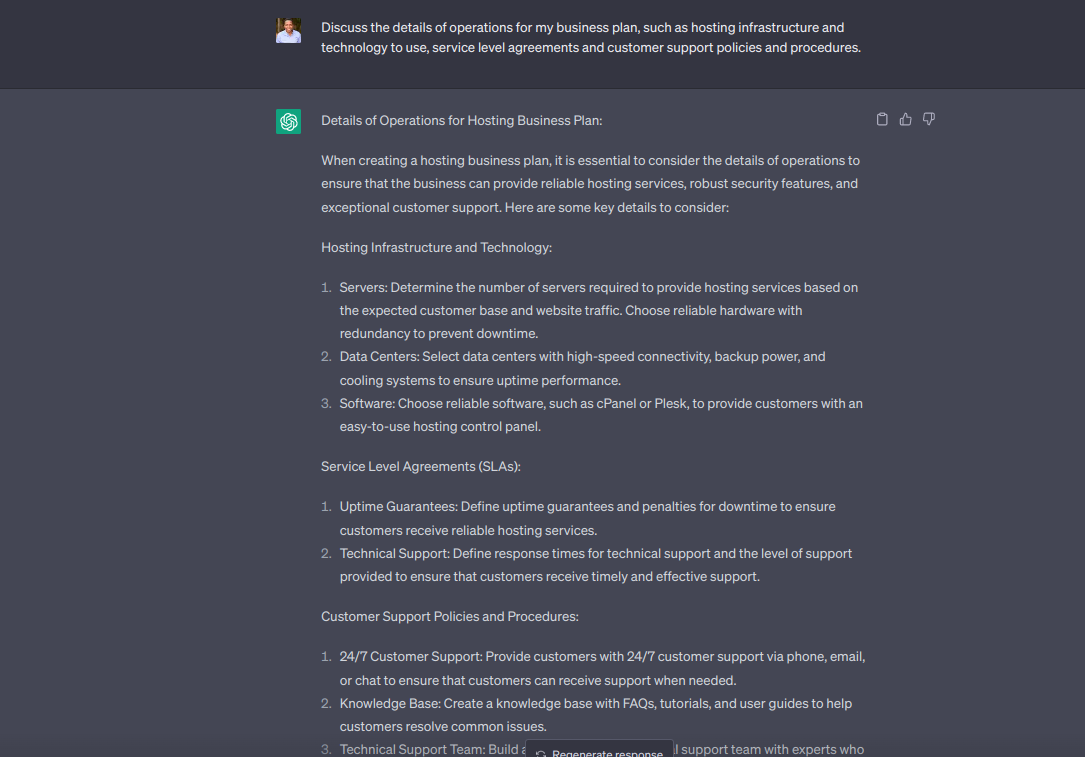 7. Generating a financial plan
Prompt: Generate revenue and sales forecasts, cost structure, and expense projections. Include a break-even analysis and profitability forecasts, funding requirements, and potential funding sources.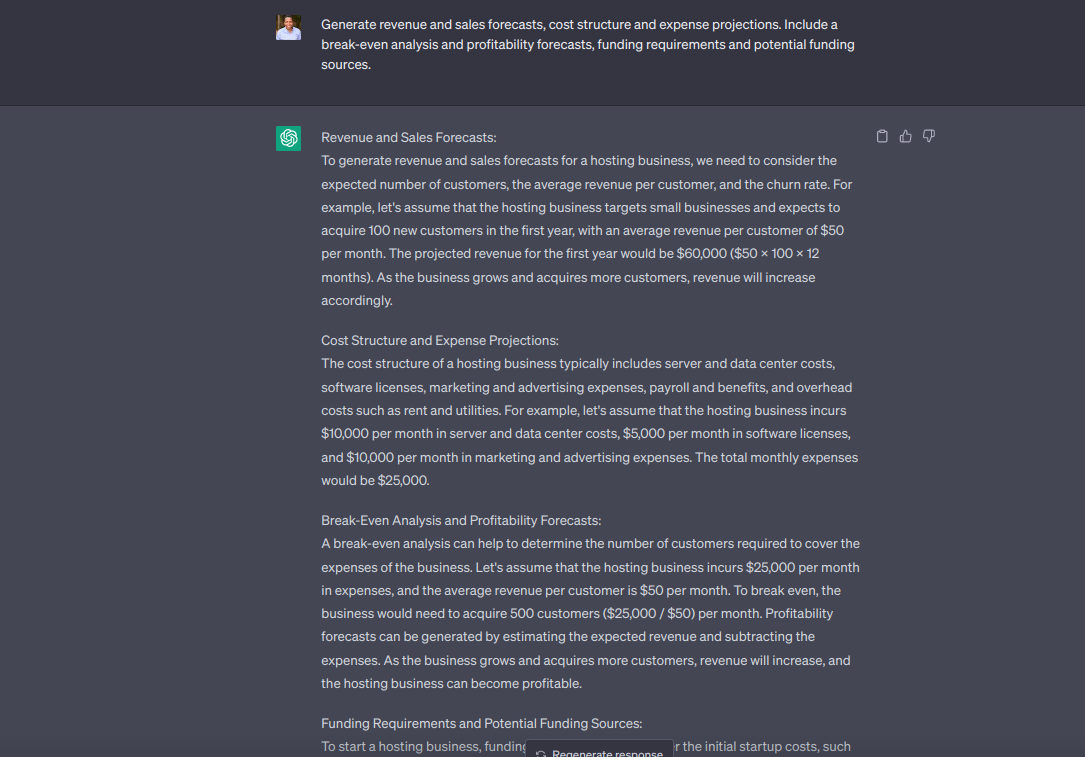 8. Conclusion
Prompt: Generate a conclusion to recap the business plan and a call to action for potential investors and customers.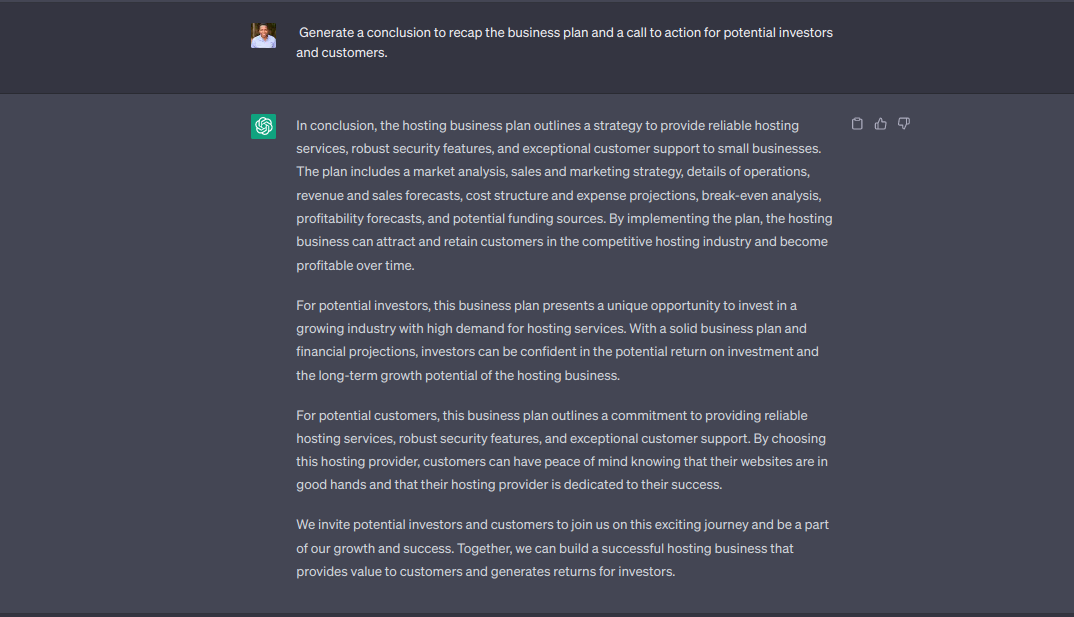 In the section above, we discussed some ChatGPT prompts you can use to brainstorm or generate a draft of a business plan. While most of the outputs sound convincingly accurate and well structured, cross-check every detail and customize the plan accordingly.

Tips for using ChatGPT to create a business plan
ChatGPT is a great tool for business owners and individuals researching and drafting a business outline.  Here are some tips to help you get the most out of ChatGPT when generating your business outline: 
Be as descriptive as possible

when describing your business ideas and goals to help ChatGPT understand your business better. 

Use keywords

relevant to your business to help ChatGPT understand the content of your business.

Provide detailed information

about your competition, products and services, financial projects, and target marketing. Feeding ChatGPT with generic prompts will only generate generalized suggestions that may not be actionable.

Use ChatGPT as a tool:

While ChatGPT is a valuable tool for researching new ideas, it should never be a replacement for human ideas and intuition. Always rely on human expertise and experience when making key decisions. 

Review, and fact-check

:  ChatGPT, and other similar tools are prone to "hallucinations".  Solely relying on these tools can potentially mislead you. 

Use up-to-date data sources:

Remember that ChatGPT relies on the knowledge it was fed during training. Some of this information could be outdated at the time of writing. It is important to check whether the data and statistics used by ChatGPT are still relevant. 
Conclusion
AI business plan generators and other AI tools have undoubtedly made it easy for entrepreneurs to bootstrap a business quickly and efficiently. After creating a business plan, it is also important that you establish an online presence through a website. AI website builders such as 10Web AI Website Builder can help you with this.  10Web AI Website Builder leverages AI to automatically generate a website with unique content and images tailored to your business needs. All you have to do is answer questions about your company, such as the company name, type, description, and services you provide. A website allows you to create an audience, and establish credibility while also displaying your products and services. 

Get a head start on website creation with AI
Create a custom website tailored to your business needs 10X faster with 10Web AI Website Builder!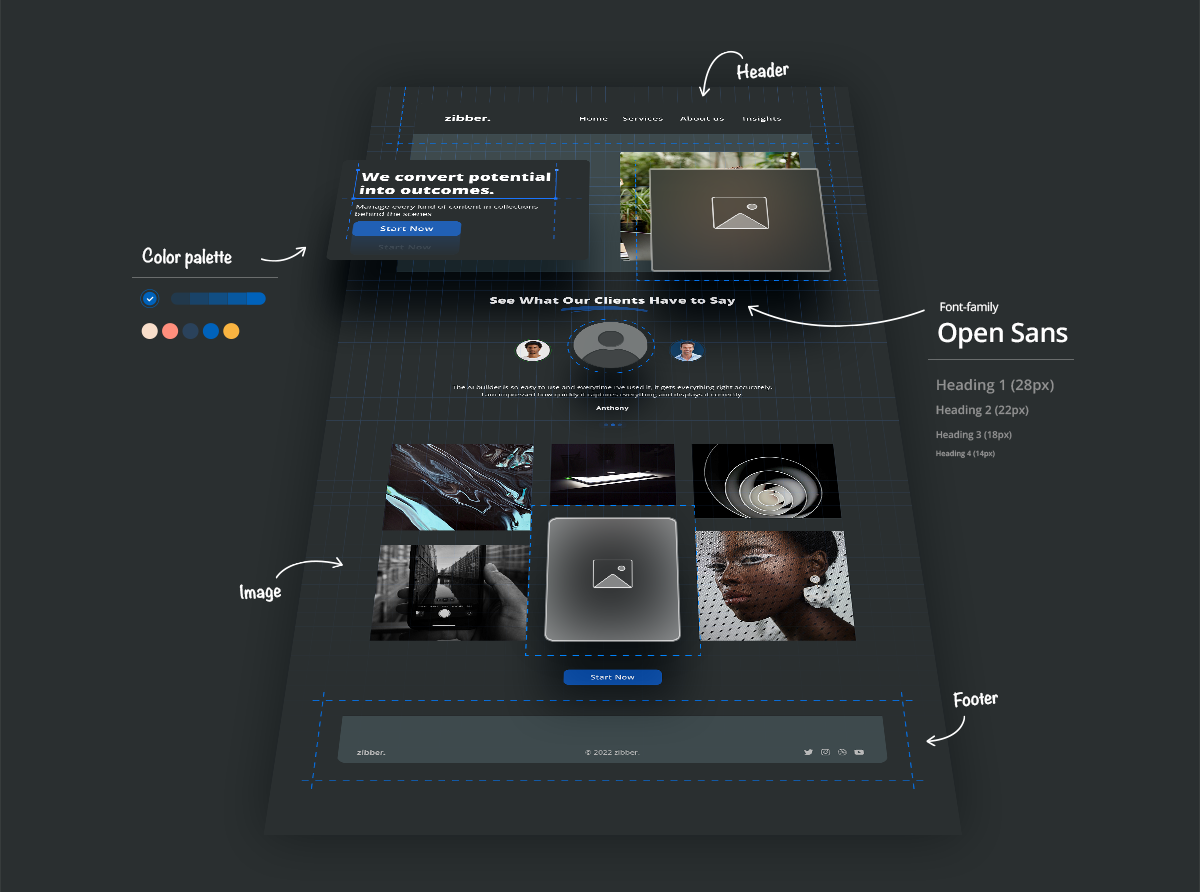 Get a head start on website creation with AI
Create a custom website tailored to your business needs 10X faster with 10Web AI Website Builder!
FAQ
How much of the business planning can I trust to AI?
AI business plan generators should not be entirely used to replace human expertise and critical thinking when generating a business plan. However, AI business generators can be used as a starting point when researching and brainstorming your business plan.
How much should I know about my business idea to start planning it?
It is important that you understand details about your business, such as the target market, the competition, and your unique selling points. Having clarity on what problem your business is trying to solve and how you can achieve it sets you apart from the competition and makes creating a business plan straightforward.
How to make a quick website for my new business?
Establishing an online presence from the early onset of your business is important. You can set up a website in many ways without learning how to code. One of the popular options is through an AI website builder such as 10Web AI Website Builder. Other options include WordPress, Wix, and Squarespace.