Products Updated: New Dashboard Features, SEO & Performance Services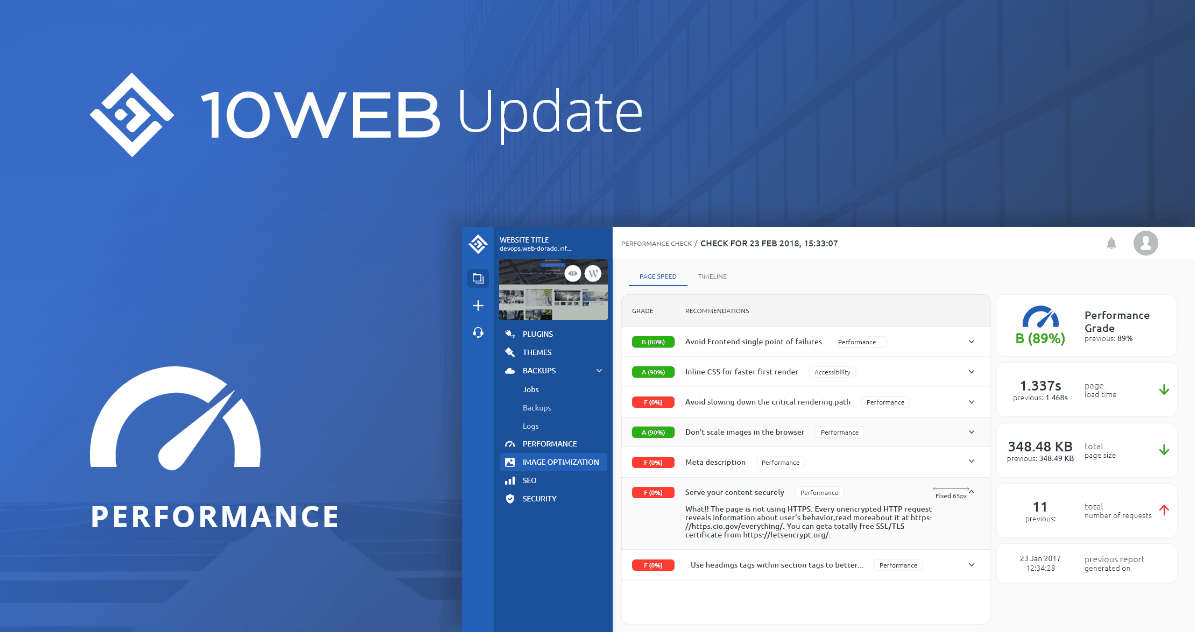 We have some good news to present to you!
This update touches upon 10Web team's main releases in the recent weeks.
We added SEO and Performance, two new services, to the dashboard, as well as developed a cool new feature to connect a site to the dashboard in one click.
Our team also managed a huge amount of work and released major updates of Photo Gallery and Google Analytics plugins.
1. New Dashboard Features
Connect site in one click
10Web dashboard is a unified tool to manage all your WP sites. It saves you time by helping maintain and control multiple sites from one place.
Thanks to it you can backup/restore site data, manage plugins/themes and optimize images with incredible ease.
Until now, in order to add a website to the dashboard, users needed to download 10Web manager plugin, install it on the WP site, and log in to dashboard from the plugin.
Now adding a website to the dashboard takes but a click. Just enter site URL and admin credentials and 10Web manager plugin will be automatically installed and logged in.
Your site will be added to the dashboard. And don't you worry about security: We would never store your admin credentials.
Your data's your data.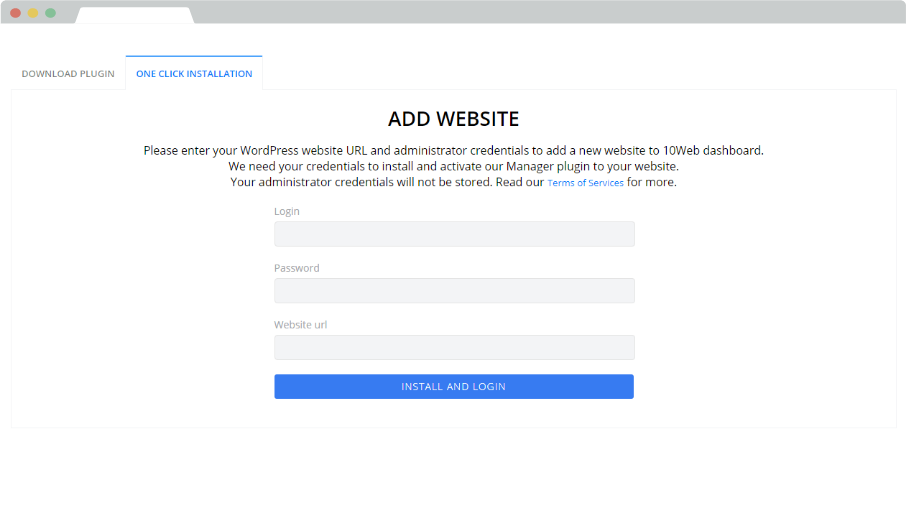 2. SEO Service
You've probably seen a free plugin "SEO by 10Web" available in the WP Plugin Directory.
Yet another SEO plugin? No!
This is not just a plugin, but a nice tool for managing website search engine optimization not only from the site admin area but also from the 10Web dashboard. Welcome SEO service by 10Web!
After connecting your site to Google and Moz accounts through the plugin, search analytics keyword data is displayed on the dashboard.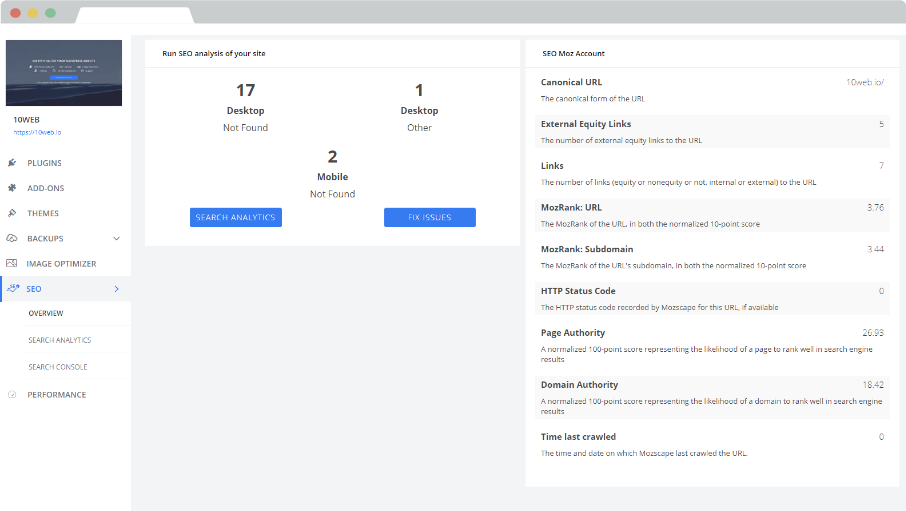 You can also use 10Web SEO service to see crawl errors on dashboard, such as not-founds, cyclic redirections or other factors that might affect your search rankings.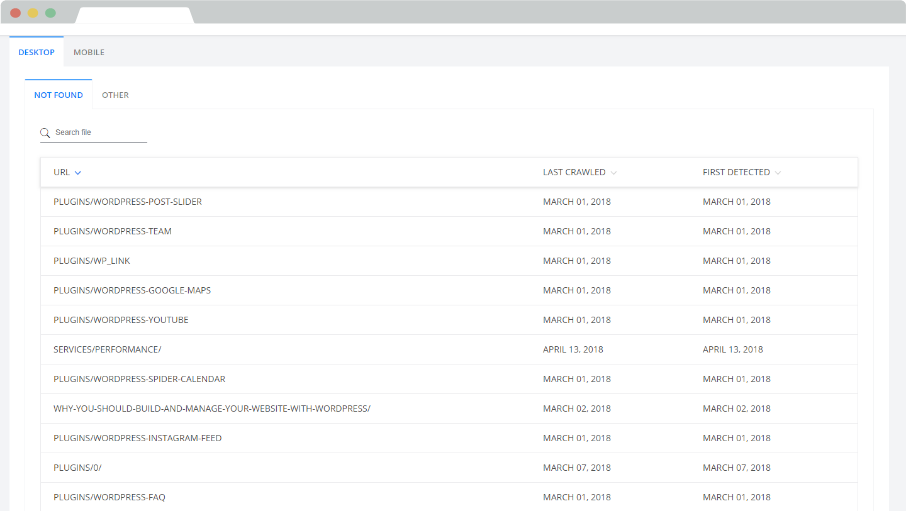 This is the first version of SEO service by 10Web, so it's mainly equipped with only basic functionality.
We will continually enhance it, adding many useful new features and making its UX on dashboard richer and more intuitive.
3. Performance Service
Another awesome service is now integrated into dashboard!
Check you site speed using 10Web's performance service and get recommendations on improving performance grading.
The current initial version of the service includes a basic page speed report and page loading timeline.
Page speed grades your front site based on several criteria, such as script and style loading, HTTP connection parameters, content and accessibility.
You can also see the page load time, size, and the number of requests needed to get all content.
The second detailed report lists all the content retrieved when loading the page and displays technical details, such as HTTP response headers, order of loading, time needed to get an individual resource, etc.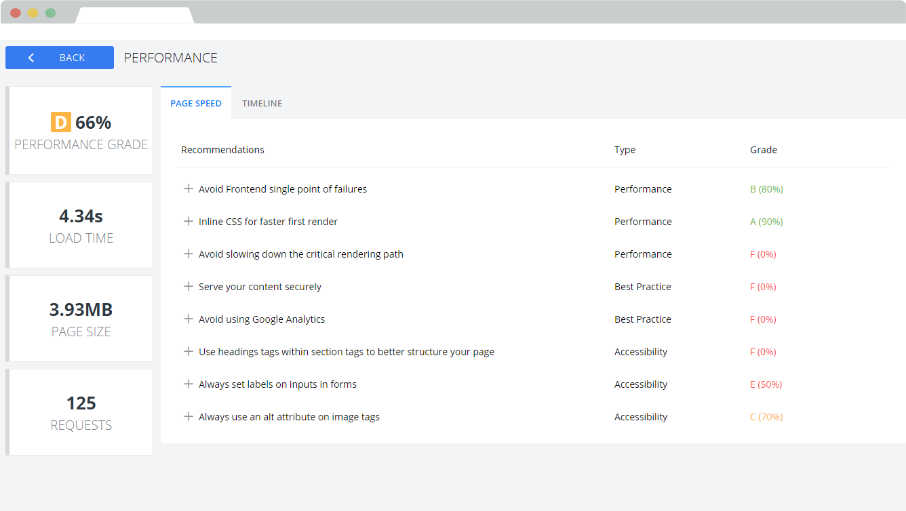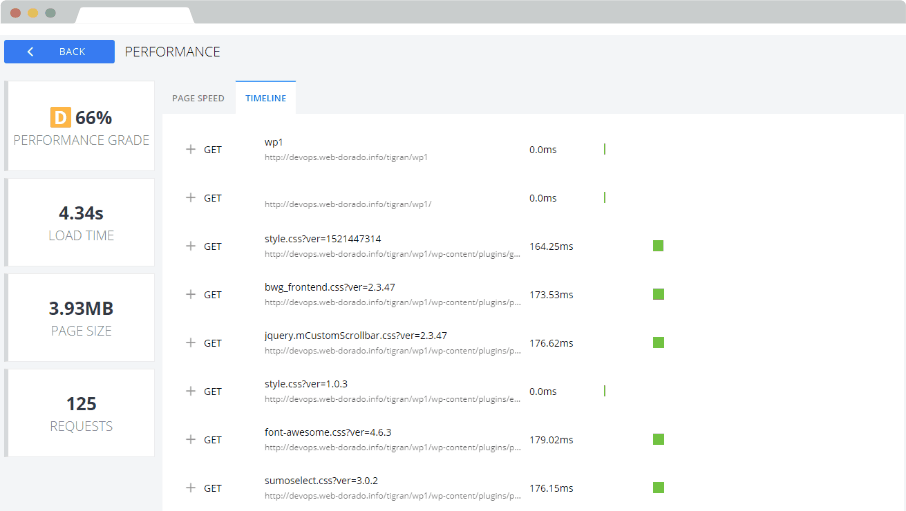 We're planning to increase the number of test types, enhance these reports, and add scheduled site speed checking.
Photo Gallery Major Update
We released a major update of Photo Gallery plugin mainly focused on UX improvements of the admin area.
List layouts of images, galleries, albums and themes have been redesigned and made to look similar to WP standard posts' list with bulk selecting, inline actions, search and pagination.
Have you ever had difficulties grasping the difference between galleries and albums?
It's made clear now: galleries contain images and albums have been renamed to gallery groups.
A gallery group is made up of galleries or other groups.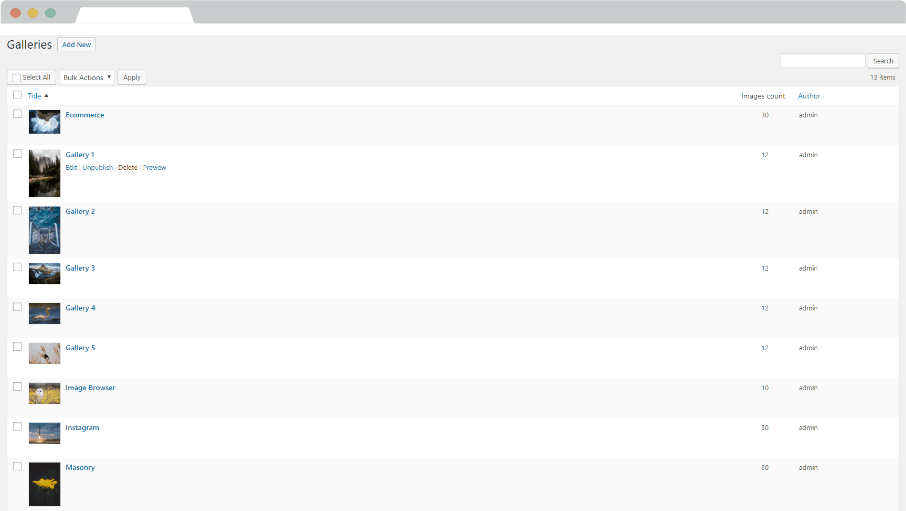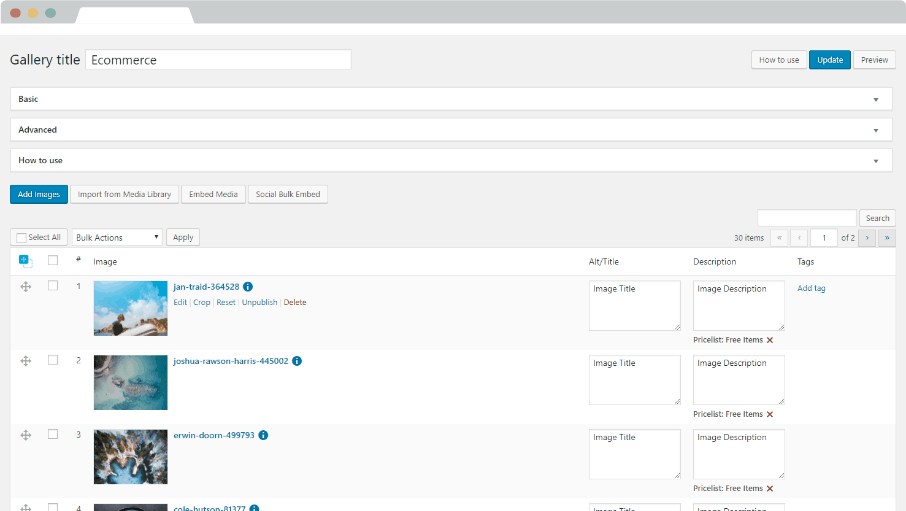 Admittedly, publishing and customizing galleries using shortcodes before this update was not the easiest thing in the world.
Users had to customize every shortcode individually and, taking into account the number of options available for displaying a gallery, — since Photo Gallery is the most advanced gallery plugin — it wasn't a very user-friendly experience.
Now editing shortcodes is quite straightforward. Most of the parameters such as layout, user interaction or other options are hidden by default, leaving only basic parameters on display.
You can modify them individually, but you can also set general default shortcode options and keep reusing them.
No need to remember the difference between this or that published gallery.
We've also completely changed the layout of plugin settings and improved the arrangement of fields. You can find default shortcode settings here, too.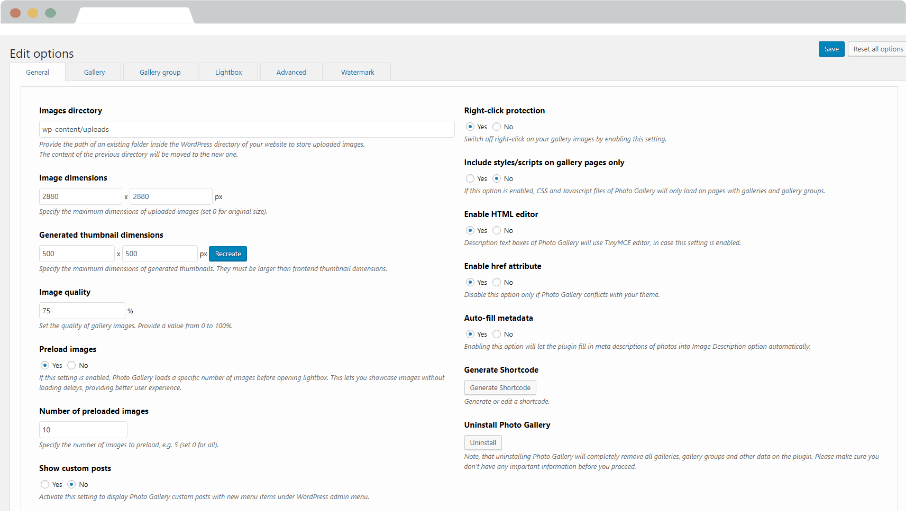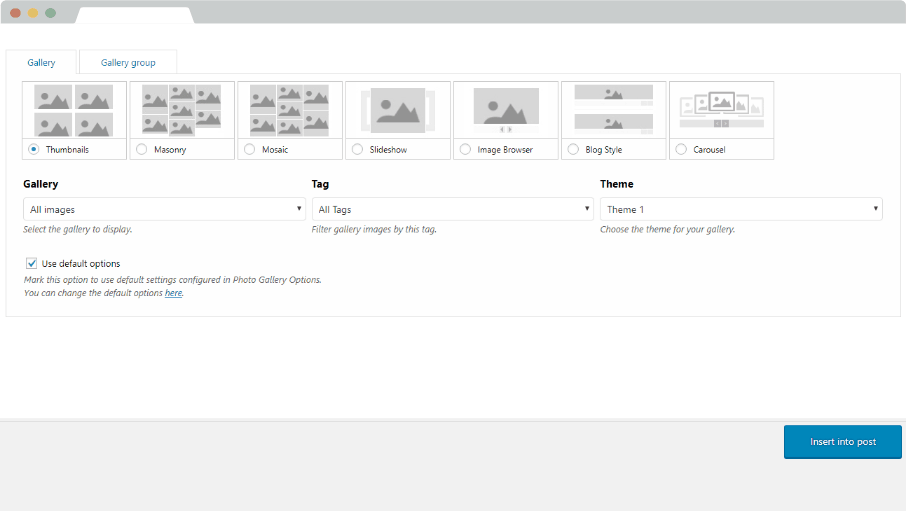 There are also some significant changes under the hood including a complete overhaul of image tags, now WP custom taxonomy terms.
In addition, we've made a few important bug fixes, for example in frontend mobile layout responsiveness, as well as improvements in Photo Gallery file manager module.
Google Analytics plugin major update
Why was there an odd-ish silence regarding Google Analytics WD plugin?
Because we were busy rewriting its core functionality to achieve performance and UX improvements.
The plugin is faster, consumes less memory, and has a much lower rate of conflicts with other plugins.
Besides, the plugin is now almost two times smaller in size and has fewer bugs and security issues.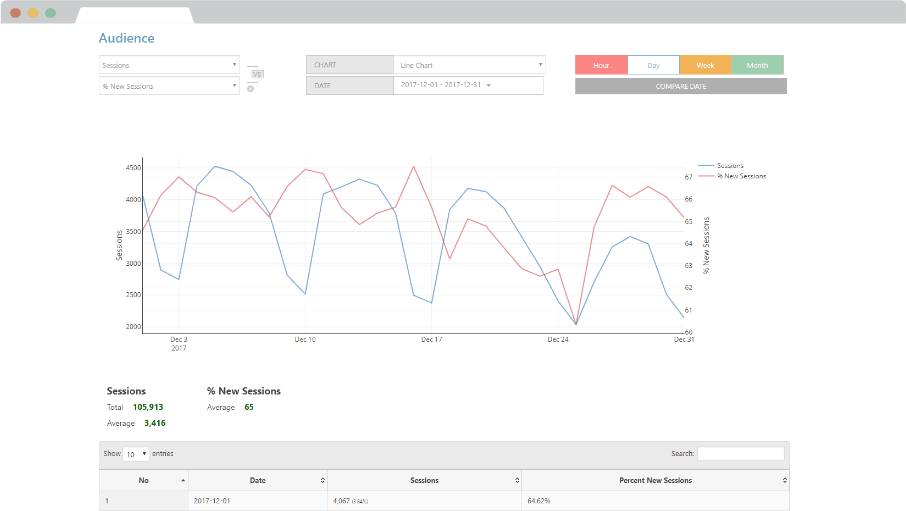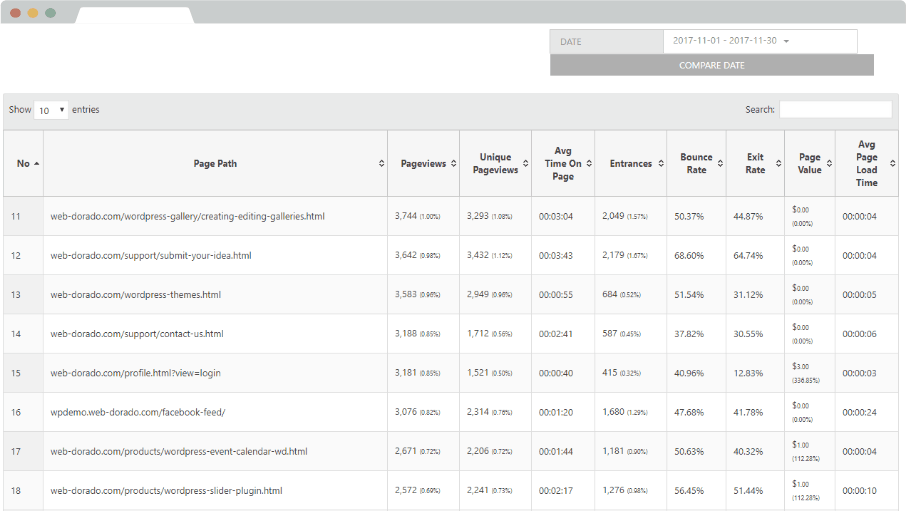 We've also made some cardinal UX improvements to make the plugin settings more intuitive. Before the plugin has been configured, some menus are hidden not to cause confusion.
Tracking options are listed among other settings of the plugin. Warnings and error messages are more understandable now.
This update required a large amount of effort and, in order to ship the release ASAP, we temporarily disabled some plugin features, such as emails, alerts, and export.
We'll bring them right back soon, improved and optimized.