Bluehost Review 2022: Why Choose 10Web Instead?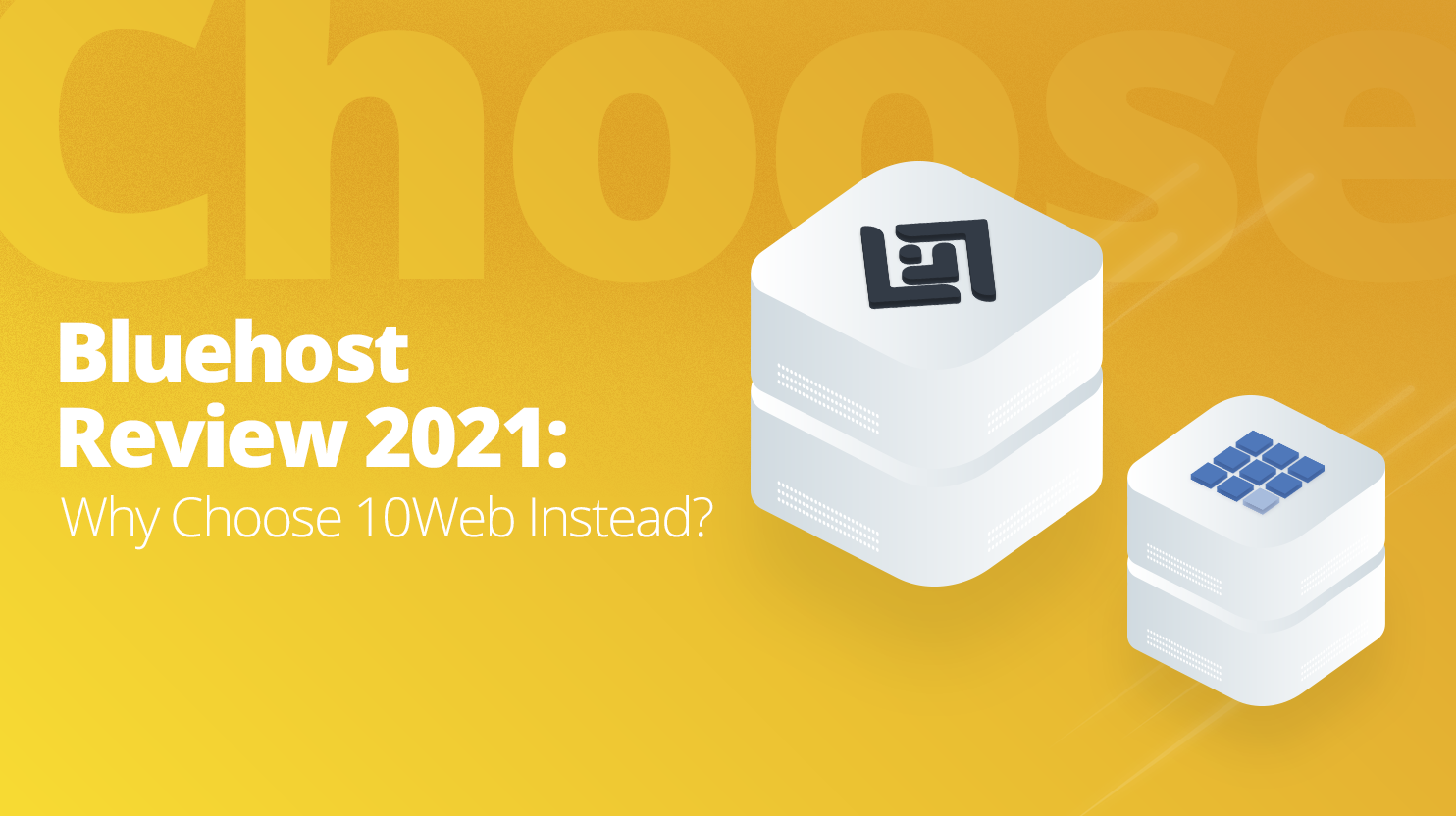 Here's a Bluehost review that you didn't know you needed but will be very thankful you got. So, let's first start by explaining why you need to look for Bluehost alternatives.
Bluehost offers different types of hosting, such as shared, VPS (virtual private server), and dedicated hosting. Regular and managed WordPress hosting are also included in the list of offerings.
10Web, aka our designated Bluehost alternative, on the other hand, is a specialized automated WordPress hosting platform powered by Google Cloud. It provides a state-of-the-art hosting infrastructure that guarantees a high level of performance and security. With 10Web, you get automated WordPress hosting services for the price of shared hosting.
But we're getting ahead of ourselves. Let's have a closer, sober-minded look at both hosting providers and compare their range and quality of services.
Oh, you don't have time to read this well-crafted, out-of-this-world piece of writing?
It's okay, no hard feelings here. That's why we have also prepared a video version of our Bluehost video. Enjoy!
To the loyal lovers of the written word: let's get started!

1. Infrastructure
As already mentioned in the introduction, 10Web's hosting services are based on Google Cloud, meaning that we rely on cloud computing. Why is this such an important factor? Here's a list on how cloud computing enhances the quality of our services:
Using the latest generation of Google Cloud's servers ensures a state-of-the-art infrastructure. You can always count on us to use the most innovative solutions.
By relying on Google Cloud's SSD storage we can constantly keep your speed performance at a high level.
Perhaps most importantly, we use Linux containers to isolate the resources provided to you, which ensures that your site won't fall victim to any bad neighborhood effects. At the same time, it grants you administrative freedom, which allows you to manage your resources according to your individual needs.
Low memory usage and a high concurrency are guaranteed thanks to Nginx and FastCGI. This means that high traffic won't negatively affect your performance.
In the same vein, the latest version of PHP (currently, it's 7.4) is used to ensure an optimized performance.
Altogether, with Google Cloud, our infrastructure is perfectly equipped to
ensure an extraordinary high level of performance and offer great scalability through load balancing;
provide high-class security and administrative independence thanks to containerization;
enhance connectivity thanks to the availability of data centers distributed around the globe. With 10Web, you have 8 data centers at your disposal, distributed around 4 continents.
Let's turn our attention to Bluehost's infrastructure. Now the hosting provider's servers run on modern, solid-state drives. But just a few years ago they were running on HDDs, meaning that they're relatively new to the game.
Moreover, Bluehost doesn't have a server uptime guarantee and doesn't give any indication of the distribution of their server location.
On the flip side, they offer the following:
Multi-Server Management, allowing you to manage all your shared hosting services from one location.
Access Control, allowing you to create unique passwords restricting access to different areas of the account.
Content Delivery Network, automatically increasing your website's performance.
With all of this in mind, let's move on to the next feature on our Bluehost Review: page speed.

2. Speed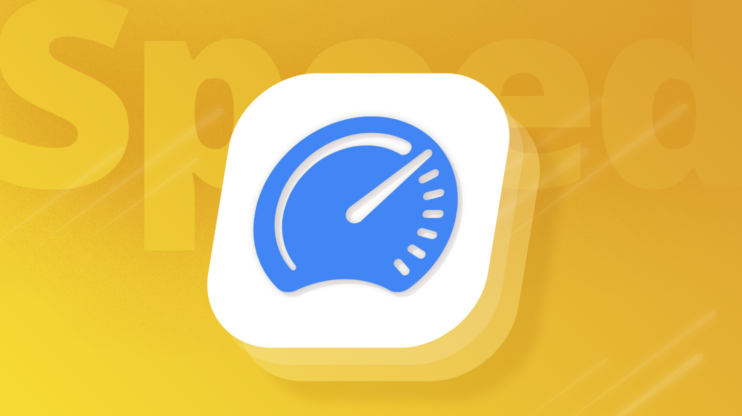 This wouldn't be a useful Bluehost review if we kept essential information from you. So, for the purpose of transparency, let's just say that Bluehost doesn't offer the fastest hosting and this is irrespective of which hosting type we're talking about. Even their managed WordPress hosting services can't ensure high speed.
Take a look at our recent case study, providing an analysis of different hosting platforms' speed performance. Bluehost was the one with the worst performance results.
This is the opposite of what 10Web stands for. At 10Web, we guarantee that every website migrated to our platform automatically receives a 90+ PageSpeed score.
You can take a look yourself by making use of our speed optimization service. Just go to our WordPress Speed Optimization page, enter your URL, and receive your performance results. If your score is anywhere below 90, it means that there's room for improvement. You can sign up for 10Web, install our Manager plugin, and we'll provide you an optimized copy of your website. The live version of your website won't be affected, since every change that we make will be on the copied version.
If you're wondering how such a thing is even possible, then wonder no more, because we are here to answer your questions. Here are the components of our speed optimization service:
We use the latest generation of servers, provide sufficient SSD storage and operate with the highly reliable Google Cloud "premium tier" network for the hosting of our sites.
We provide a state-of-the-art hosting infrastructure that includes containerization, caching, and elastic resource management.
We automatically optimize our website's images, minify JS and CSS files, lazyload resources, and much more.
Need a 90+ PageSpeed score?
With 10Web, you can get it automatically!
Need a 90+ PageSpeed score?
With 10Web, you can get it automatically!
3. Automated Migration
Migration is an essential part of our Bluehost review, because it all starts and ends with migration. If you want to transfer your website to a new hosting provider you need to pick one that offers a quick and easy migration process. And that's exactly what you need again, if you change your mind and want to move to another hosting provider.
If you want to migrate existing websites to Bluehost, you have to expect additional fees. For the migration of 5 existing websites you have to pay $150.
With 10Web, on the other hand, automated 1-click migration is included in all our plans, meaning that it's free. An added bonus is that with just one click your website will be automatically optimized to a 90+ PageSpeed score.

4. Website builder, plugins, themes
Have you heard the buzz around Google's new page experience update? If not, here's the deal: Basically, Google is expanding its algorithm to enhance the emphasis on user experience. So, if you want to land on Google's radar and rank higher, you need to mind the following 3 elements:
Speed,
Responsiveness, and
Visual excellence.
This puts website design at the center of attention.
Bluehost offers a WordPress and Weebly Website Builder for website creation and management, both of which come with pre-established website templates, i.e. WordPress themes.
10Web, on the other hand, offers a website builder based on Elementor, which makes for easy website management via drag and drop, no coding necessary. It can't get easier than this.
10Web's builder is a fully customizable solution that allows you to
arrange your layouts,
adjust your content on all screens and resolutions,
choose from a wide variety of design elements, and
create responsive experiences.
And as if all this wasn't enough already, you'll be granted access to
40+ designer-made and mobile-friendly WordPress themes,
40+ premium widgets, consisting of Elementor and premium 10Web widgets, and
50+ premium plugins, including a Form Maker and Photo Gallery plugin.
5. Real-time Differential Backup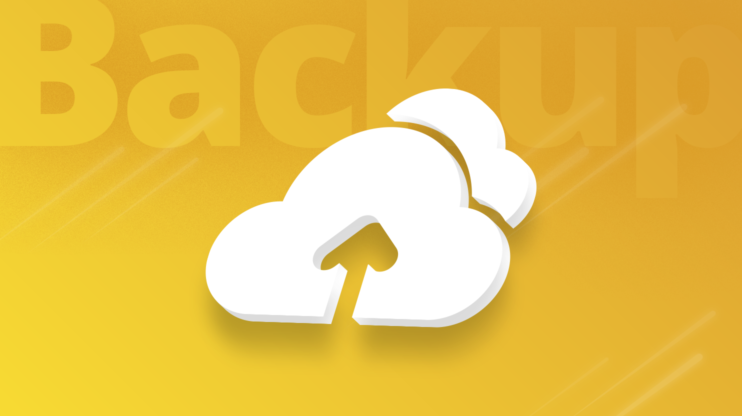 Another element that can't be neglected in this Bluehost review is backup. Even though some of you might be thinking that they won't need this feature, trust me there will come a time when you will be glad that you have a proper and reliable backup solution.
10Web offers real-time differential backup. But what does that mean, you ask. Well, real-time means that your backups can be scheduled on an hourly basis, which is great for highly dynamic websites. Daily, weekly, monthly backups are also an option, if that's what you prefer.
Differential backup means that only the most recent changes after that last full backup will be saved, which is a very efficient way of backing up your data, which also ensures that the performance of your site won't be compromised.
Moreover, you have the option of quick and easy restoration of your backup data from the last 1000 backup points, which are stored in AWS3 cloud storage.
Our backup service is included in all plans.
As for Bluehost, they run courtesy backups at their discretion. Even their default backup solution is rather limited. Of course, you can run periodic backups through their cPanel.
Here's the big downside: Bluehost recommends storing your backups on your local system and here's why: Backups are kept for 30 days, after which they are overwritten with new backups. So, it's up to you to make sure that your data isn't lost, meaning that you have to download them yourself if you want to keep the copy.
Another downside concerns websites that are bigger than 30 gigabytes, because Bluehost isn't equipped to create automatic backups for websites of bigger size. For this reason, they offer advanced backup services for such sites — albeit only in higher plans, such as the Choice Plus and Pro.

6. Security
An indispensable feature in this Bluehost review is website security. You can't run a website successfully without security measures.
Starting with yours truly, 10Web's security service is extremely diverse. We offer
Built-in login number limitation,
DDoS protection,
Vulnerabilities and file change scans,
Constant installation of the newest patches and updates,
Fast and full restoration of hacked websites,
24/7 customer support.
On top of this, we guarantee constant monitoring and support. You can scan your site for vulnerabilities yourself. Free and automatic website audits are also included. Or you can have our 10Web team conduct manual check-ups for you. That's what our 24/7 system administration team is there for.
Additionally, a free SSL certificate is included in all plans and renews automatically. That way we make sure that all your data exchange is encrypted and protected from unauthorized third party access.
Moving on to Bluehost's security measures. The hosting provider offers three layers of anti-spam protection:
Spam Experts,
Spam Hammer, and
Apache SpamAssassin
Websites hosted on Bluehost are provided protection for the inbox with easy-to-setup filters. The directories are password-protected as well.
If worse comes to worst, you can also blacklist IP addresses, whose access to your site you want blocked. This limits access to configuration files and enhances overall security.
Moreover, with Bluehost you get a single-click integration with CloudFlare, which adds more protection layers, enhances the speed performance of your site, and effectively protects it from DDoS attacks.

7. Pricing
This Bluehost review would be lacking informative value if it didn't mention the pricing scheme of the two hosting providers.
As already mentioned, 10Web offers automated WordPress hosting at the price of shared hosting. For 1 website, our annual pricing starts at $10 per month — even $6 per website in case of 10+ websites are hosted on 10Web.
Keep in mind that these are our original prices, no discounts, no hidden prices.
Let's contrast this with Bluehost. Bluehost's reputation as one of the cheapest hosting providers precedes them. Their standard hosting package for 1 website costs $8.99 per month, the Plus plan costs $12.99, the Choice Plus is $16.99, and the Pro one costs $25.99.
You may or may not have noticed that the pricing structure is somewhat similar to 10Web's. But the most important difference is that, with 10Web, you have an incomparably higher quantity and quality of services.

8. All-in-One Dashboard
To be able to manage your website in the most efficient way, you need a good, intuitive interface.
For that Bluehost offers a cPanel, allowing you, among others, to create websites, manage domains, organize your files, and create email accounts.
10Web, on the other hand, offers an all-in-one dashboard. In other words, you can install and update your WordPress core, plugins, and themes from one location. Other features such as a security scanner as well as our SEO and backup services are also accessible on the dashboard.
So, while both hosting providers offer an easy-to-use and intuitive interface, 10Web's dashboard has much more features that can be managed from one location.
Now let's move on to our last two services on our list, which technically don't belong in a Bluehost review, because Bluehost doesn't even provide them. But since we don't like pointing out problems without offering any resolutions, we'd like to turn our attention to some features that are unique to 10Web, our Bluehost alternative of choice.

9. Image Optimizer
Because this feature isn't widely available in the website hosting market, we understand that there might be some confusion about the purpose of image optimization.
The idea behind it is pretty simple. Nowadays a website with a high latency because of images that take forever to load is viewed as one of the deadly sins of the website hosting world. So, in the name of high quality performance and functionality, we make it our mission to help our customers overcome such faux pas.
But what exactly do we do? Let's break it down for you:
Our image optimizer will automatically optimize all images uploaded to your WordPress site. Through up to 90% compression without quality loss, your images will be 10 times lighter than their original version and your website speed will be 3 times faster.

10. SEO
The second feature that you will most likely find nowhere else other than at 10Web is our SEO (search engine optimization) service.
If you want to enhance your website's visibility, you need to follow a bunch of SEO rules. SEO, as the name indicates, means that your website is optimized in such a way that puts it under the radar of search engines, Google most famously.
Word has it that the higher your Google ranking, the higher your click through rate. This in turn will positively impact your conversion rate. This is especially important for smaller websites that can't rely on their brand name to achieve a higher ranking. By implementing SEO principles, they too get the chance to have their moment of fame on Google.
That's why 10Web's SEO service is there to show you the problems with your website content and structure to then give you some recommendations as to how you can improve your SEO strategy. Here are some components of this service:
Custom Metadata,
XML Sitemap,
Canonical URLs,
Knowledge graphs.
We can also help you optimize the length of your URL to achieve better SEO results.

11. FAQs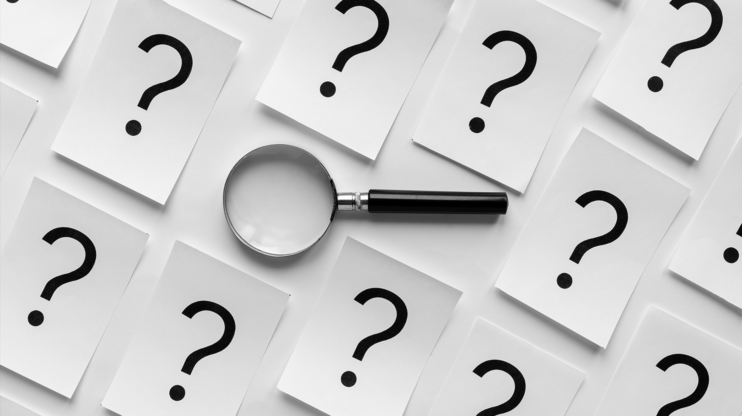 Why is Bluehost so cheap?
Bluehost plans seem very cheap at first glance, because
they offer shared hosting, which as we have elaborated elsewhere isn't the most reliable hosting type and comes with a bunch of shortcomings;
they offer discounts, meaning that you might get cheap hosting, but it's only for a limited amount of time;
WordPress hosting plans are pricier ($12.49/month), yet aren't convincing when it comes to quantity and quality of services.
That's why you really need to be vigilant about your choices and make sure you're fully aware of what you're paying for and if there will be additional fees in the future.

Is Bluehost the best hosting solution for WordPress websites?
It depends on which hosting plan you're trying to purchase. Their WordPress-specific plans start at $7.99 per month (discount not included for reasons of transparency). But be aware that this plan is a shared hosting solution. And since our readers already know how critical we at 10Web are when it comes to low-quality hosting services for a low price, we won't be paying any attention to this plan.
Luckily, Bluehost offers an alternative plan, namely the WP Pro, which is a managed WordPress hosting service. The downside of this solution is the price. The managed WordPress hosting plans start at $29.99 per month ($19.95, if you consider the discount). In terms of price-performance ratio, this isn't very impressive, especially if you can get the same range of services and even more for a lower cost at 10Web.

Why is Bluehost so slow?
By now, it's no secret that Bluehost has significant issues when it comes to website speed. But how is such a thing still possible in the golden time of digital media? Well, I guess that's what you can expect from cheap hosts. Low prices at the cost of quality services.
But let's understand what the essential issues are that lead to high latency. There's a myriad of reasons, but here are some that Bluehost has disclosed:
Bluehost isn't very well equipped to handle a sudden spike in traffic. In other words, whenever your site exceeds a certain threshold of traffic, you can expect a negative impact on your speed performance.
Bluehost doesn't offer automated optimization services. This means you need to make sure that your images are optimized all by yourself. The same goes for your website's speed. You need to actively take measures, such as caching, to ensure a high speed level.
As already mentioned, Bluehost makes no mention of the number of data centers they offer and where they are located. This indicates that they don't have a sufficient or acceptable amount of data centers, which explains the potential connectivity issues.
After reading this Bluehost review, let us know what you think by leaving a comment. Do you still believe the myth that Blueshost is the cheapest hosting provider out there? And are you still convinced that it's the best WordPress hosting platform or did we manage to sweep you off your feet with our extraordinary range of services combined with our very affordable prices?