How to Choose and Buy a Successful Domain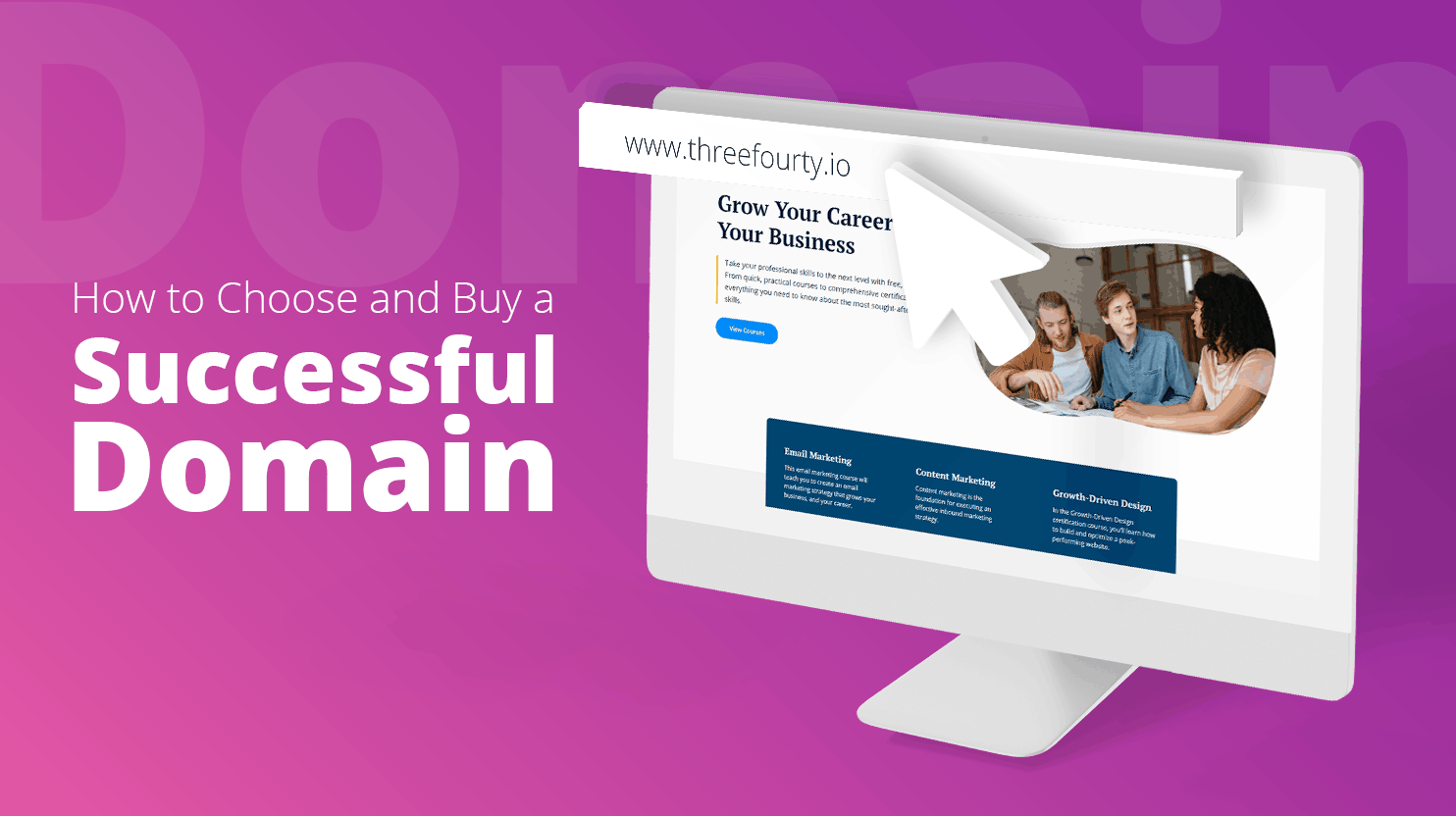 Are you starting a new website? That's awesome! You know we're always here to help you build the website from scratch. And to publish the website, you'll need a converting domain name.
The domain choosing part can be really exciting! Or difficult and depressing; depends on your perspective.
Now, how do you choose a domain name? Are you looking for something fancy? Something catchy? Or maybe something cheap?
I will be honest here. There are no written rules to domain names. Well, except, you can't use symbols other than letters, numbers, and the hyphen.
But there are rules that you learn over the years of managing websites and seeing patterns in your own mistakes and your own success.
These rules are what we are going to discuss today. There are some dos and don'ts here. And what's most important, we'll try to find where, on which platform you can get the best deals.
Choosing a domain: DOs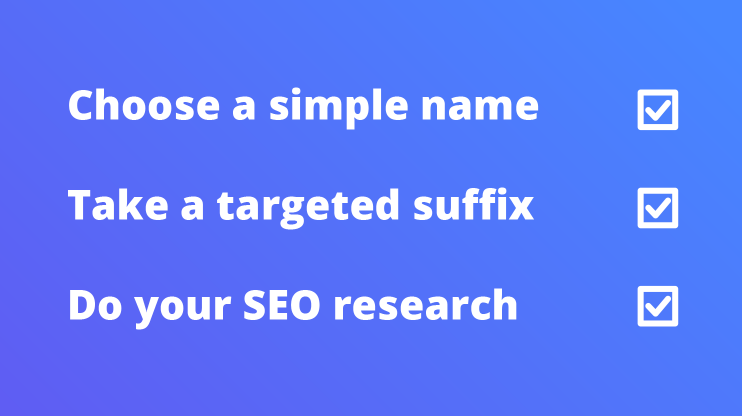 Choose a simple name
Seriously, go with a simple one. You need a domain name that's easy to notice, to remember, and easy enough to type.
Please don't pick an entire sentence or a name that even you struggle to pronounce or to spell.
Super short domain names, on the other hand, aren't always the best choice.
Short isn't always a synonym to simple. It's sometimes just generic. The shorter the name is, the easier it is to confuse with other similar ones.
Can you get the top search result with your brand name? Do you really need all the traffic of people searching for anything related to the name?
If both answers are yes, then go ahead and use it. But if you're hesitating, try to specify the name.
Are you creating a website for a design agency called "Dad"? Well, dad.com doesn't look like the best option for you.
First of all, the domain must be insanely expensive. And I mean tens of thousands just for the domain. It would only be worth it if you needed all the traffic of visitors looking for anything dad-related. But you don't.
Second of all, untargeted traffic is super confusing when you're trying to track your marketing results. And it also gives you a skyrocketing bounce rate which search engines will take as a sign of low-quality content.
So what's the best option for the Dad design agency? Well, specify that it's an agency.
We'll check for the free options including the words "dad" and "agency"/"design" among .com domains and those with other suffixes.
daddesign.com, dad-design.com, dadagency.com, and dad-agency.com sound great. But if they cost a fortune (and some of them do) we'll only consider those when Dad becomes a global agency network.
.design and .agency sound like the best domain suffixes for this website. And dad.agency is already taken. The website looks like a very successful one.
Take a targeted extension (suffix)
We've been going on and on about suffixes. But what exactly is a domain suffix and why does it matter? What's the difference between .com and .net?
A domain suffix is the last part of a domain name that's often referred to as top-level domain (TLD).
It can identify the industry your website belongs to or its geolocation.
.com is the widest-used TLD familiar to billions of Internet users. It's often the first option that comes to mind when a user tries to guess or remember a website address.
But looking for other options is recommended.
There's a super long Wikipedia article listing all TLDs out there and describing their targets and restrictions.
Besides the target and industry, different TLDs mean different prices, especially when you're buying a premium one.
Premium domain names are those that come at a higher first-purchase cost due to having apparently higher marketing potential.
Rhodes Kriske, the Founder of Tekli, encourages using different suffixes:
"While researching don't be afraid of TLDs that vary from the standard '.com'. Web visitors are becoming more accustom to seeing '.co', '.uk', or even '.shop'. As the internet continues to grow its only natural that these types of domains will only become more and more common."
Do your SEO research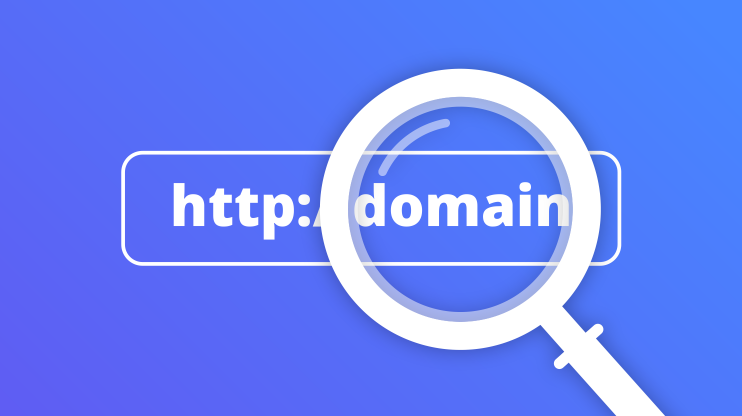 Yes, the domain name does matter in SEO. Yes, Google realizes that 10web.io is a perfect fit for the "10web" search. If the content fits the name, of course.
But users don't always search for the brand name directly.
If your business is relatively new in the market, you have to consider adding its specialization to the domain name.
Here's how Amy Finlay, Co-Founder of Edinburgh IFA chooses a domain:
"My top criteria for a domain name is usually to try and get the main keyword that I am targeting in there. If it's a local orientated website
then I will try and get the city name in there too. Google doesn't give as much weight as it used to exact and partial match domain names but it still helps a little."
Don't go overboard to match your domain name with all possible search queries related to your business. Just do your research. Let's get back to our fictional Dad Design Agency.
What do most of your users search for?
Dad design? Dad agency? Design agency in Denmark?
It all matters.
And after you choose the most optimal domain name, don't forget to optimize your inner pages' slugs as well.
Choosing a domain: DON'Ts
Abbreviations and acronyms
(unless you're the only one that goes by it)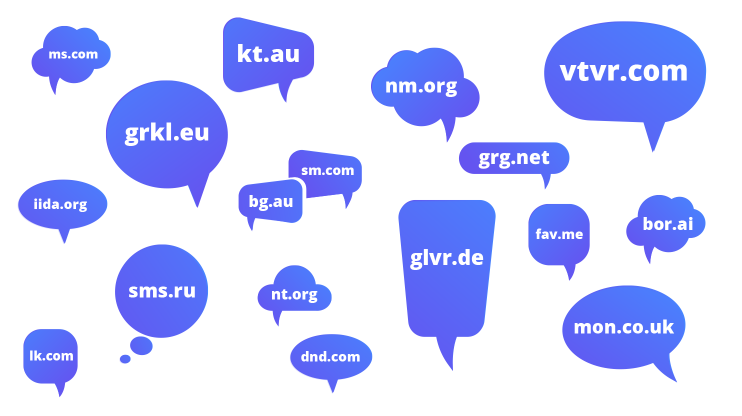 Guess where ms.com will take you. Microsoft? Marks&Spencer? Mississippi news? A multiple sclerosis-related something?
Nope. Wrong, wrong, and wrong.
ms.com redirects to morganstanley.com.
See, there are a lot of things that ms.com reminds of, but you'll never guess where an acronym will take you unless you just know that for a fact.
Unless your brand name is an acronym, such as DHL, BMW, BBDO, and so on, the risk of confusion is too high.
This is why it's not always the best idea to have one as your main domain name. You can, of course, buy one and redirect to your full-name domain, but an acronym on its own is a source of confusion you'd want to avoid.
Exact-match long-tail keywords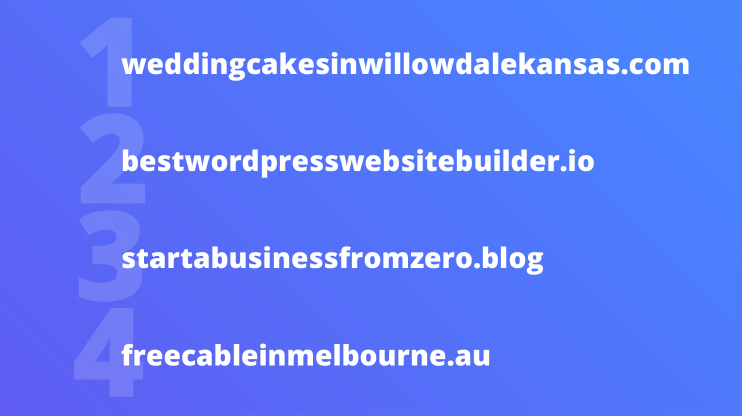 Just don't get me started. You absolutely don't need the weddingcakesinwillowdalekansas.com domain to sell wedding cakes in Willowdale, Kansas.
It's one of the ridiculous outdated SEO tactics that doesn't work anymore.
Over a decade ago, the domain name really was one of the essential in search.
Today, instead of finding the longest and most incomprehensible domain names that match your keywords, focus on high-quality content and optimized meta information.
Search engines are now smart enough to get the main keywords from the context. So you're completely safe with a short, to-the-point domain name.
Numbers and hyphens
Besides letters, a domain name can also include numbers and hyphens (-). But a letters-only option is the best.
This must come strangely from a 10Web.io blogger that you shouldn't use numbers in the domain name. Seriously? Don't you have numbers in your own domain name, author?
The thing is, we didn't exactly have much choice: 10Web was long chosen as our brand name, and we used it no matter what. But we had to redirect tenweb.io to 10web.io to avoid misunderstandings and misspellings.
Still, you should know that numbers and hyphens often cause confusion.
Are you sure people will remember how to spell digital-marketing-32.com?
You don't want your visitors to double and triple-check your address and still misspell it, do you? No, I don't think you do.
Besides, these are a huge no-no for SEO (unless, again, your brand name includes a number)․
The thing is, to many spammers and hackers use hyphenated alternatives of popular domains for malicious actions such as phishing: if face-book.com didn't already belong to Facebook, hackers could acquire it, publish a copy of the Facebook login page, and collected all the login credentials of naive users.
And search engines either rank such websites lower due to such risk or just ban them.
Domain name shopping tips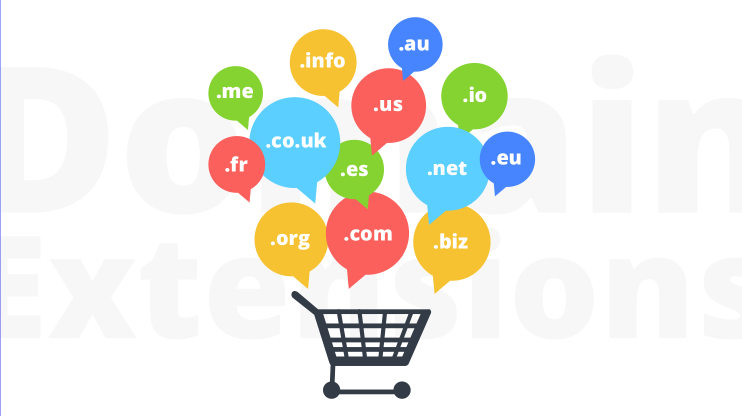 1. Always check multiple registrars
When you've finally decided what's the domain name you want, check out multiple registrars before making the purchase. They can offer different prices and different perks. However, we're not talking about dramatic gaps here but you can save a few dollars. And get perks like additional malware protection.
I personally recommend to check out Name.com, NameCheap, Google Domains, Register.com, and Domain.com but there are plenty of other domain registrars if you're in for big shopping.
Amy Finlay from Edinburgh IFA prefers shopping at NameCheap:
"I use Namecheap as my registrar, they are not constantly trying to upsell me every time I try to buy or renew something, which is the reason I will never use GoDaddy again."
2. Find the renewal price
A lot of registrars will offer you super cheap options, even under $1/year. But if you're going to need that website for longer than a year, the renewal price is really all that matters. It can be up to 10 times above the initial price. And some registrars present the real price in small print, so be careful!
3. Check out the customer support
It's something people skip all the time. But when the moment comes and you need support, its quality is crucial. You absolutely need 24/7 support if you don't want to wait entire weekends before a serious problem is solved.
Another essential part of customer support is an accessible knowledgebase. You don't want to have a real-time conversation if there's a simple explanation for your problem.
So, do you have a domain yet? Here's how you can point it to 10Web is you're hosting with us. And if you're not, consider 10Web hosting: it's super secure and faster than any other.
If you still have questions about choosing and buying your ideal domain, come join us at WordPress Family Facebook Community and ask away!

See How 10Web Can Benefit You
Visit our homepage to learn more about the ultimate AI-powered website builder.