What's New: Full WP White Label, Backup Services, & AI Builder v2.11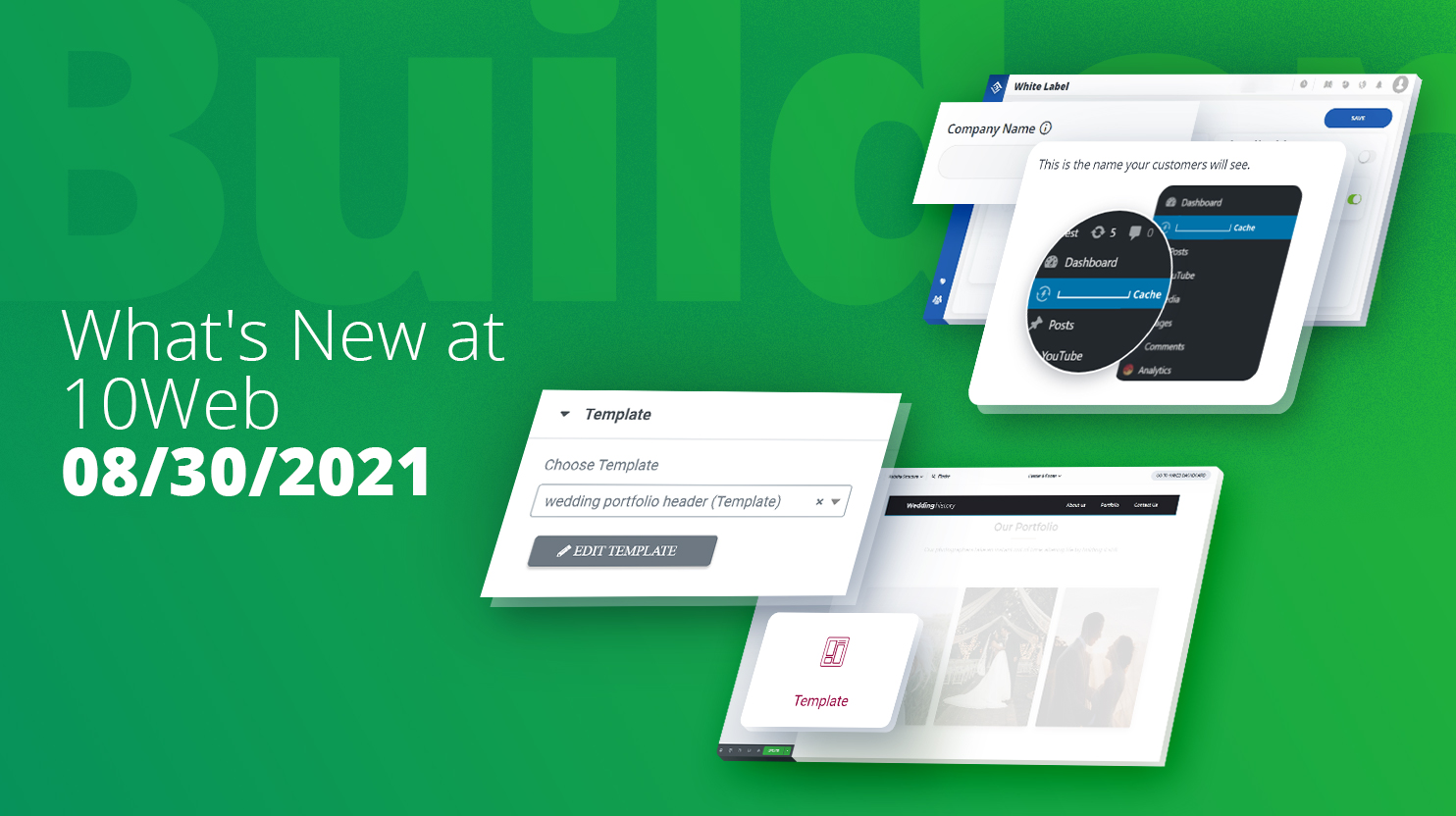 As more and more businesses go online, business owners and consumers alike demand the best quality in the functionality and performance of websites, which guarantees a great user experience. Establishing trust between your business and your customers is hard work. Here is what we have done in this period to bring you closer to gaining that trust.
Hosting
We've talked about the importance of page and website load speed and how a slow loading website negatively impacts your business. One factor in getting your website to your customers quickly is choosing a datacenter closest to your target audience. 10Web now has 11 data centers across the globe. We are happy to announce the launch of our newest data center in Sydney, Australia.
Improved
Hosting server stability
Hosting server performance
Hosting Services
With an impressive kit of hosting services offered at 10Web, we are always working to improve these services, along with our tools and features, in order to bring you the most up to date technologies and features with which you can succeed.
Full WordPress white label
White labeling is unlocked in 10Web's agency plan. This feature allows businesses to sell services created by 10Web as their own. You can now fully brand your WP admin.
Backup services
Backup of websites ensures that in case anything goes wrong, there is some time in the past, or before the malware or hacking, that you can go back to and bring back your functioning website. But what if you have a fatal error?
We have completely changed and redesigned backup services for hosted websites. Even if your website has a fatal error, it can be restored. Restoration of hosted websites is now done using the operation system instead of a plugin; thus, making the entire process fast and more reliable.
10Web Builder
Consistent improvements to our widgets only means that we are saving you time and precious resources. In the 10Web builder, we have added a Templates widget with a shortcode functionality, allowing you to quickly search and add a template into the widget box, then edit it.
AI Release v2.10 & v2.11
Two version releases for this period. We have some major improvements. We have optimized the AI assistant algorithm for pages created with Elementor. Now, the recreation of borders for sections and columns is possible. We have also added the recreation of Elementor's Counter, Divider, and Icon Box widgets.
Form widget
We are working hard so that the AI builder uses only widgets to recreate your websites. This allows for a faster and more accurate recreation experience. Now, all forms recreated by AI use the Form widget.
Improved
Fixed
Favicon recreation
Loss of iFrame