WP Engine Alternative: 12 Reasons to Choose 10Web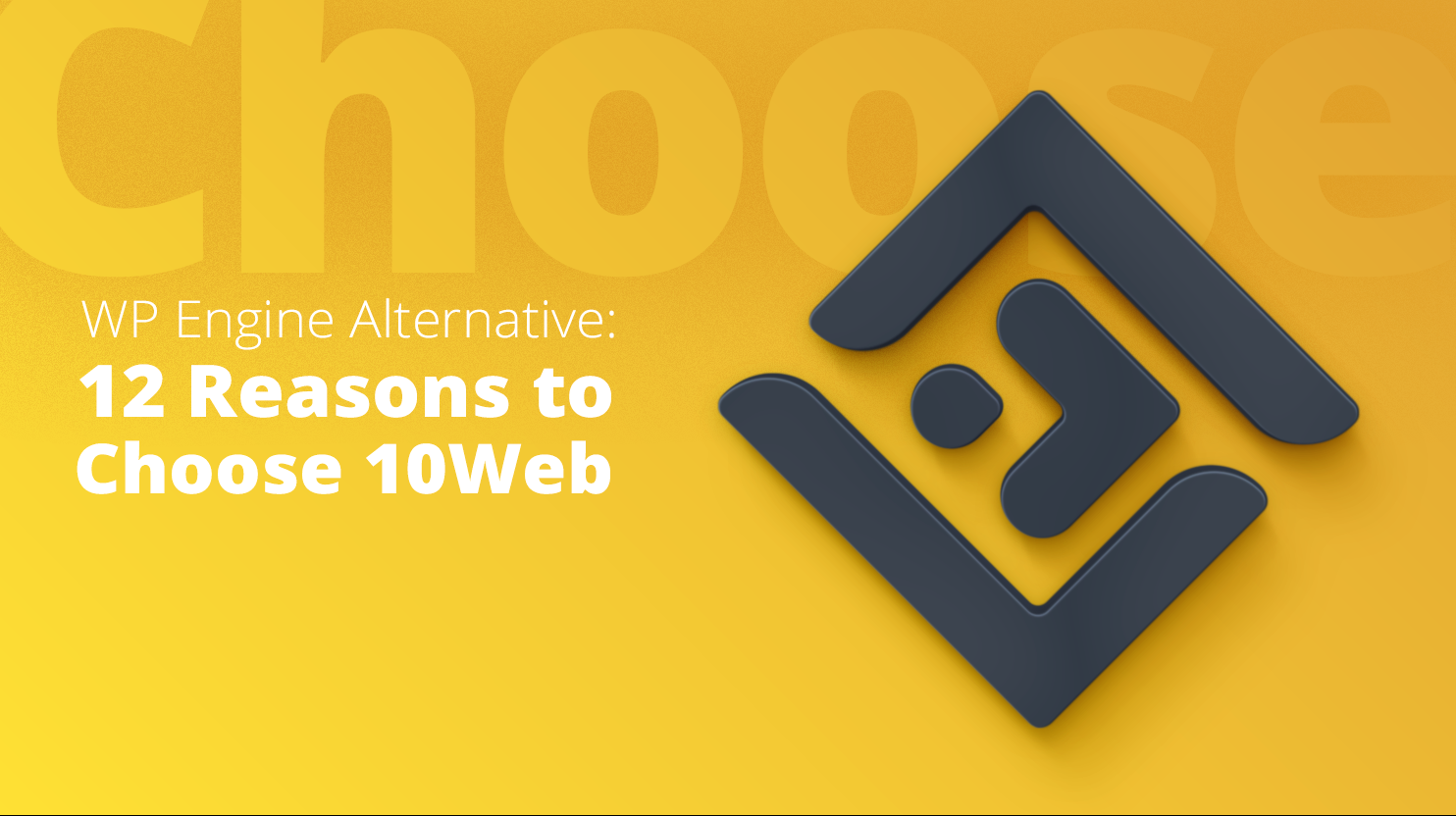 If you're reading this article, you are probably actively searching for a WP Engine alternative, in which case you have struck gold. We are here to introduce you to a cheaper option that doesn't sacrifice quality.
But first things first, we'd like to recognize that WP Engine is a good hosting platform that offers a lot of high-class services. There's no doubt about that. Be that as it may, we can't help but also recognize that there are certain areas in which SiteGround could do better.
This is where 10Web comes in: As a disruptive newcomer to the managed WordPress hosting market, we were able to build a strong reputation for ourselves. Our users have come to appreciate our automated hosting platform and extensive catalog of services provided in one package.
In particular, it's our relentless focus on automation, speed, and website optimization that makes us stand out from the competition. But of course, this isn't the only thing that we stand for. High-class security services, a state-of-the-art website builder and dashboard, a wide and diverse range of plugins, extensions, and website templates are just a few examples of the great variety of services we offer.
Not to forget our qualified and caring customer service that is always eager to provide quick and easy solutions to your problems.
Already intrigued? Perfect! Now let's take a closer look at why 10Web is the ideal alternative to WP Engine.
10Web: The Agency and Developer-Friendly WP Engine Alternative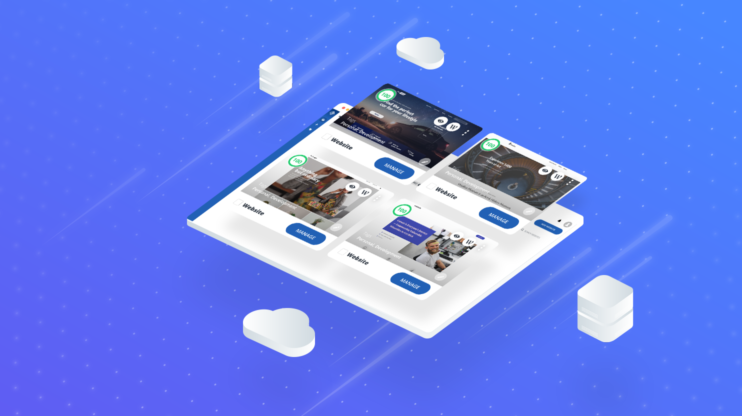 Before we delve into the details as to why 10Web makes a good WP Engine alternative, let's first paint a picture of what 10Web stands for.
For the past two years, 10Web has tirelessly worked on creating an automated WordPress hosting platform that actually listens and answers to the demands of freelancers, agencies, eCommerce businesses or any other website owners for that matter.
But what's our deal, you may ask yourself.
Well for starters, our automated WordPress hosting services are powered by Google Cloud. In layman's terms, this means that we're relying on the latest version of IT infrastructure that includes cloud computing. This allows us to work with virtual servers that speed up various website management processes as well as enhance the security of your website.
Which brings us to our next point: speed. 10Web provides its customers all the tools needed to ensure that their site has and can maintain a high level of speed. More precisely, this means that every website that is hosted on 10Web automatically gets a 90+ PageSpeed score — but more on this in an upcoming section.
In terms of website design, you need to ensure that your website has both an aesthetic appeal and a coherent functionality. For that you'll need a page builder to make the process of website creation and management easier to handle. In this vein, we offer our users:
The website builder Elementor — 40 premium widgets included — known for its intuitive interface,
42 ready-to-use website templates,
50 premium plugins, including a Form Maker and Photo Gallery plugin.
But keep in mind, that all of the above mentioned features mean nothing if your website isn't secure and doesn't signal safety. That's why we offer a free SSL certificate that encrypts your data exchange and a wide range of security services that will enhance the overall cyber resilience of your website. It goes without saying that these services aren't just reserved for our premium package users, they're included in all our plans.
All of this is but a fraction of the colorful variety of services available in our plans. But why spoil the fun for you if you can just take a look yourself. That's what our non-binding free trial without a credit card requirement is for. You're very welcome to make use of it!
Alternatively, for those of you who don't feel like reading a long article, here's all the information you need gathered up into one video:
Price Ratio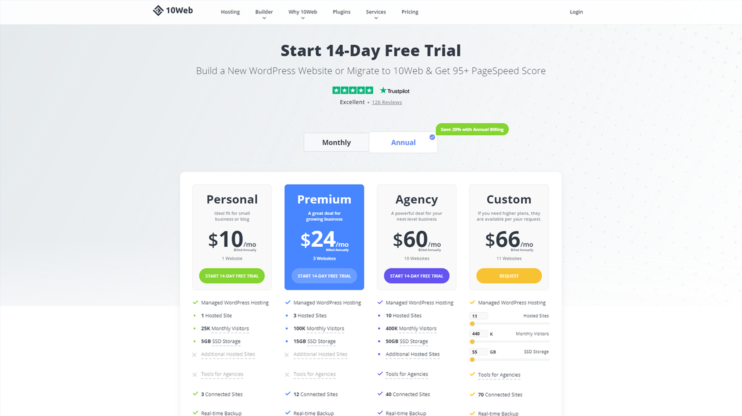 When it comes to the pricing structure, 10Web, without a doubt, is the more affordable option and consequently a great alternative to WP Engine.
WP Engine
Starting with WP Engine, the managed hosting pioneer offers four plans: startup for $25/month, growth for $95.83/month, scale for $241.67/month, as well as custom, the price of which is unknown. Please be aware that all those prices include discounts. The original prices slightly diverge from them.
Let's have a closer look at what the entry-level managed hosting package has to offer. You'll be allowed 25k visits per month, you'll have one website with a 10GB SSD storage and 50GB bandwidth, a 24/7 customer service, a SSL certificate, a global CDN (content delivery network), and much more.
10Web
By comparison, 10Web also offers 3 different plans: the personal plan for $10/month, the premium for $24/month, and agency for $60/month. Additionally, we offer a custom plan for $66/month, which, among others, can include any number of websites.
As already mentioned, 10Web's personal plan, which, just like WP Engine's startup plan, targets small businesses and blogs, will cost you only $10 per month. This price can even go as low as $6 per month if you host 10+ websites on our platform.
Here's a condensed list of services included in the 10Web starter plan: 1 hosted website, 25k monthly visitors, 5GB SSD storage, 20GB cloud storage, backup services, security services, and 24/7 customer support.
If this isn't enough for you, you can upgrade to our premium plan, which is perfect for growing businesses. With a monthly price of $24, even our premium plan manages to undercut the high price of WP Engine's starter deal — and this without any discounts mind you, so no hidden surprises there.
With this plan, you get 3 hosted sites, 100k monthly visitors, 15GB SSD and 75k cloud storage as well as a variety of other services. What this illustrates is that no matter which hosting package you plan on purchasing, 10Web has an attractive and affordable price/performance ratio, which makes it an excellent WP Engine alternative.
Who offers the best price-performance ratio?
Without question: 10Web! To put it in a nutshell, 10Web offers the same high-quality, at times even higher quality, services as WP Engine at a much more affordable price. What's really mind-blowing, though, is the fact that 10Web offers automated WordPress hosting powered by Google Cloud at the price of shared hosting.
Feel free to make use of our free trial, without credit card requirement and let yourself be inspired by our extensive range of high-quality services.

See How 10Web Can Benefit You
Visit our homepage to learn more about the first-ever AI-powered WordPress platform.
Scalability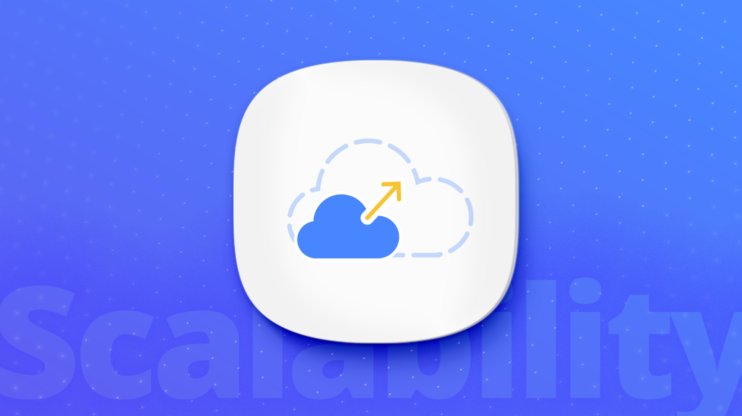 Scalability refers to your hosting provider's ability to ensure that their resources supply always matches your website's demands. This is indispensable if you want to ensure a reliable and smooth functioning of your website.
Usually, hosting plans have predetermined limits to the resources available to their customers. This limitation concerns a website's traffic flow or the storage space. But despite all your calculations and preparations for choosing the right plan that offers the necessary resources, it can still happen that you experience an unexpected surge in traffic.
This, under normal circumstances, is great news – provided your hosting provider has great and affordable scalability. If not, a sudden spike in simultaneous actions can lead to longer loading times or, even worse, downtime.
While WP Engine offers good scalability, their overage charges are very high when compared to 10Web.
For every additional 1000 visitors WP Engine charges extra $2.
With 10Web, should you ever be in need of additional resources, we'll automatically meet your demands. That's a given.
But the even greater news is that you'll only be charged an extra $2 at the end of the billing month for every additional 10k visitors and 5GB SSD storage respectively. Notice the difference? 10Web's overage charges will cost you 10 times less than WP Engine!
Naturally, we won't automatically upgrade your plan without your permission. We'll only scale up the resources for the time needed. Should you decide that you require an upgrade, then we'll be happy to do it for you.

90+ PageSpeed Score
One of the key qualities that a website should have is a high quality performance. That's why we at 10Web have made it our mission to provide users all the tools needed to maintain and, if necessary, improve their website's performance.
A central factor in this endeavor is page speed. Perhaps you've already come across this piece of information, but page speed is one of Google's top 10 ranking factors. Moreover, studies have shown that having a fast-running website will have a positive impact on your click through rates.
WordPress Speed Optimization
It is against this background that 10Web provides a WordPress Speed Optimization service. It allows you to check your website's speed score and, if necessary, optimize it.
To be more specific, we use Google's PageSpeed Insights as one of our speed testing tools, with which we prepare a thorough analysis of your speed performance. In case your website performs poorly, i.e. has a score that lies somewhere between 0-89, you can sign up on 10Web and install our manager plugin.
We'll optimize your website in a matter of minutes. If you're worried about these changes affecting the live version of your website, don't. All modifications to your website are done on a website copy and not the live version.
How do we achieve a 90+ PageSpeed score?
One standard of quality 10Web adheres to is ensuring that our customers' websites are automatically optimized to maintain a PageSpeed score of 90+. This is done by rigorously applying the following measures:
We use the latest generation of servers, provide sufficient SSD storage and operate with the highly reliable Google Cloud "premium tier" network for the hosting of our sites.
We provide a state-of-the-art hosting infrastructure that includes containerization, caching, and elastic resource management.
We automatically optimize our website's images, minify JS and CSS files, lazyload resources, and much more.
Not to forget, 10Web is powered by Google Cloud. This way we manage to avoid shortcomings in website performance like with other hosting services. Within this context, we'd like to highlight that we don't offer shared hosting.
In other words, with us you won't fall victim to neighborhood effects that negatively affect the speed performance or security of your site. You can always rest assured that your site is optimized for high performance.

One-Click Migration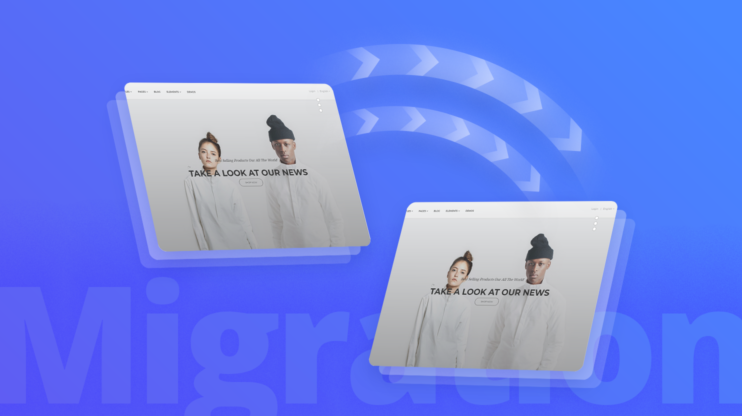 For those of you who have chosen 10Web as their preferred WP Engine alternative, and want to migrate your website to 10Web, here's the good news: you can do so for free and with one simple click only.
By relying on automated migration, we're able to reduce your efforts to a minimum. The only thing that you have to do is install the 10Web Manager plugin, then enter your website's URL and select a data center location. In a matter of minutes, your site will be available on 10Web.
WP Engine offers automated migration as well. But their migration process is a little bit more complex than at 10Web. Here's why:
First, you need to install and activate the WP Engine Automated Migration plugin.
After that you'll have to log in to your user portal and generate a set of SFTP credentials.
Then, you need to enter your WP Engine SFTP credentials into the plugin migration form to start the migration.
If you compare this to our one-click migration option, you'll understand why we recommend you to move your site to 10Web where the migration process is automated, fast, and without great efforts.

White Label
Agencies and developers, listen up, because this feature might come in handy for you. A white-labeling option means that you offer your hosting provider's services under your own brand. Your client won't ever find out that you're not the original service provider.
This service is crucial considering that it can open up a new world of business and creative opportunities.
With both WP Engine and 10Web you can make use of this feature. But here's the crucial difference:
At WP Engine, white-labeling isn't part of your hosting package. You'll have to install a plugin to be able to benefit from this service.
With 10Web, on the other hand, white-labeling is included in your hosting plan. Meaning that you can directly white label your WordPress dashboard of websites hosted at 10Web.

All-in-One Dashboard and Multisite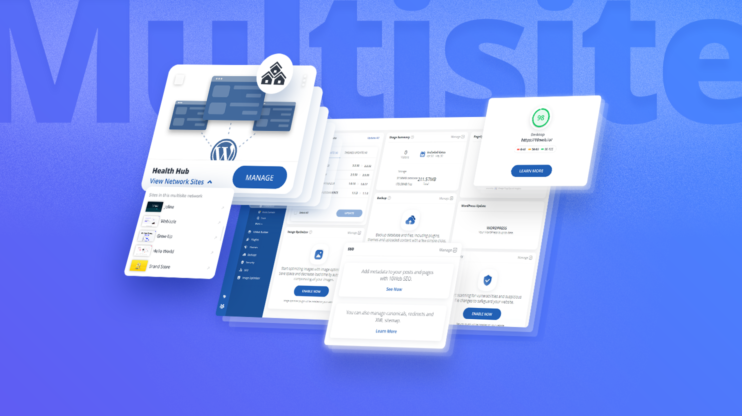 In a previous article we have designated the 10Web dashboard as our version of Thomas Hobbes' Leviathan. This is based on the fact that one dashboard, i.e. the sovereign, encompasses the totality of all features needed for website management, i.e. the commonwealth.
It's the perfect analogy for our dashboard because it highlights the extensive number of services that are available in one location. It's something that you won't find anywhere else and it's what makes 10Web stand out as a WP Engine alternative.
In the spirit of keeping this tradition, let's take a look at how you can benefit from this 10Web-ian Leviathan.
It's very intuitive and easy to handle. Say, for example, you want to connect a website to our dashboard. All you have to do is copy and paste your site's URL and your admin credentials and that's it. With just one click, your new website is ready to be managed via our dashboard. The only thing left to do is install the manager plugin on your website and you're good to go!
Even though multitasking is a very important skill to have, you probably only want to use it when there's really no alternative. Well, you can save those skills for other tasks, because with the 10Web dashboard you can have a multisite network that allows you to manage a bundle of multiple websites from the same location, at the same time. This means that you can also use shared plugins and themes, among other things, to avoid doing the same task for each and every website individually. Especially for agencies and developers, who usually juggle multiple websites simultaneously, this comes as a blessing.
Finally, in line with our commitment to ease of use, you don't have to worry about remembering your website's login credentials. We provide you with a one-click login option to any WordPress website connected to your dashboard.
Compared to this, WP Engine has a User Portal, the so-called "central hub" for managing your websites, which is a bit more complex to handle. You have a Site Overview page with a main and secondary navigation option. Here you'll find the necessary tools to manage your website.
If you click on the WP Engine logo, you'll be redirected to WP Engine's dashboard, where you can track your plan limits, monthly summaries of your website's traffic, etc.
Overall, if you take a look at it yourself, you'll find that WP Engine's central hub isn't very easy to navigate through, simply because there are too many layers to its navigation system.

Real-time Differential Backup
With both WP Engine and 10Web you have the option to schedule your backups on a daily basis. This service is included in all plans.
But with 10Web you have the additional advantage of a real-time differential backup. This means that a) you can backup on an hourly basis and b) you can only store only the most recent changes made after that last full backup.
With 10Web, your backups are stored for 30 days, while with WP Engine they're saved for 40 days. The data is stored safely on an Amazon S3 storage location by both hosting providers.
Both WP Engine and 10Web offer flexible storing options that allow you to include or exclude files and databases from the backup restoration, depending on your needs.

Security Service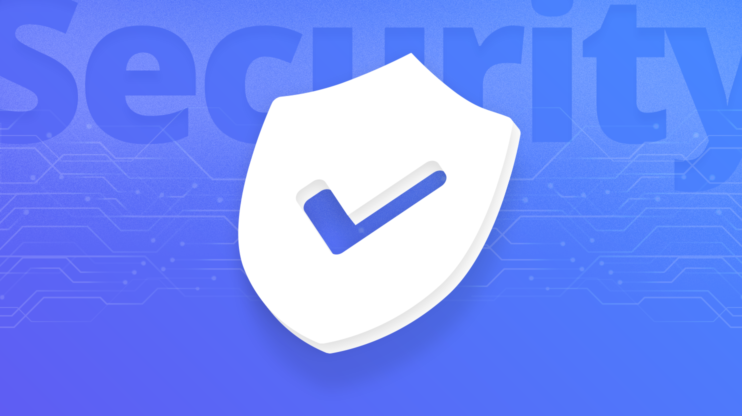 When it comes to website security, both 10Web and WP Engine offer
DDoS and brute force migration,
real-time network monitoring,
constant installation of the newest patches and updates.
In addition, 10Web provides the possibility of
scheduling your updates and
scanning your WordPress core, plugins and themes for vulnerabilities,
scanning file changes and comparing them to the originals,
restoring original files in case there's something wrong with the changed version.
These preventive measures will ensure that your website is always safe with us. And in the unfortunate case that your website is hacked despite our best efforts then you can count on us to ensure a fast and seamless reparation of the infected site. Plus, you have a highly qualified support team that's available to you 24/7 and that will assist you any way they can.

Image Optimizer
The image optimizer is a little gem that you'll find at 10Web but not at WP Engine.
Why do we offer it? Have you ever visited a website, where the images took forever to load? Well, that's exactly what the image optimizer will help you avoid.
It's a crucial way of improving the speed and latency performance of your website.
What it does is it makes sure that every image uploaded to WordPress is automatically optimized, meaning that it's compressed to up to 90% without quality loss. This makes the images 10 times lighter than the original, overall resulting in 3 times faster website performance.

SEO Service
Another feature that 10Web offers and WP Engine doesn't is our SEO (search engine optimization) service.
The purpose of this special service is to help our users improve their search engine ranking to reach wider audiences, which in turn can result in higher conversion rates.
One part of our SEO service is that, without interfering with your website management choices, it identifies the problems of your website and prepares optimization recommendations. It's completely up to you to decide if you want to follow those recommendations.
Another aspect of this service is that, among other things it allows you to create
custom metadata,
XML Sitemap,
canonical URLs,
knowledge graphs,
which will ensure that your website is optimized and accessible to search engines.

Website Builder, Themes, and Plugins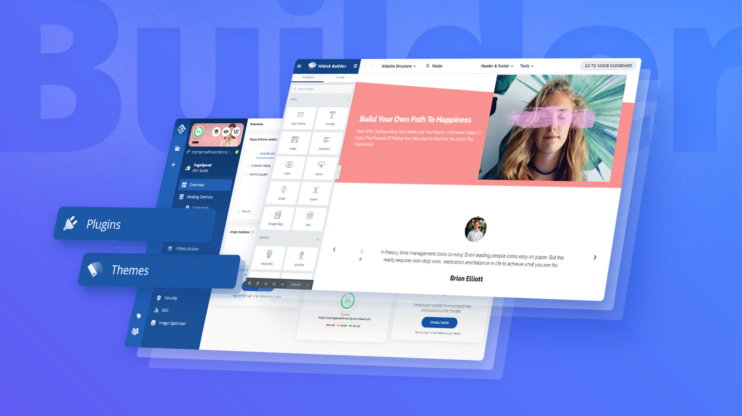 While we're at it, let's take a look at yet another feature that 10Web offers and WP Engine lacks.
10Web's website builder based on Elementor allows for website creation via drag and drop. We're easy like that — no coding required.
This website builder comes with little tidbits that will enhance your website design options:
40+ designer-made and mobile-friendly website templates,
40+ Premium Widgets, consisting of Elementor and premium 10Web widgets,
50+ premium plugins designed to cover a wide range of your needs.
Plugins
Plugins are such an important yet sometimes underrated part of website management. They come in different shapes and forms and are very essential for website management.
Unfortunately, because of its "unique setup," WP Engine, for the purpose of efficiency, has to put limits to the use of a great deal of plugins. You'll find the updated list of disallowed plugins for WP Engine users here. Because of this your website building possibilities are confined, even when your resources can handle such additions.
With 10Web, you won't be facing this type of limitation. We offer 50+ premium plugins, a great number of which you can install for free. And most importantly, you won't have to worry about those plugins negatively affecting your performance.

Customer Care
One very critical reason people resort to managed WordPress hosting as opposed to other hosting types, such as shared hosting, is customer support. Others, however, tend to underestimate this aspect, believing that because they're experts of their field, they won't be in need of such services.
While we in no way question your expertise, we suggest taking into account the time you'll be saving if you have a support team that takes care of your problems before you're even aware of them.
That's where 10Web shines as the ideal WP Engine alternative. While it is true that both 10Web and WP Engine provide 24/7 support services, it has come to our attention from multiple sources, that WP Engine's support lacks the necessary expertise to solve problems smoothly.
This may be partially due to the fact that WP Engine's support team is a combination of WordPress experts as well as entry-level technical experts. Consequently, while simple issues are resolved professionally, other, more complicated problems could lead to a longer response and resolution time.
The opposite can be said about 10Web. Our support team consists of qualified people who are specialized in everything concerning WordPress. What's more is that our support service isn't just confined to one department. Customer care is the responsibility of each and every member of the 10Web family. Everyone is hands on at all times. This guarantees qualified and fast solutions to our customers' issues in no more than 5 minutes.
Especially, considering the rather high pricing for WP Engine plans, it's understandable that this shortcoming isn't well-received by some users. Which is exactly why we're providing you with a much-needed WP Engine alternative.
At 10Web you get your money's worth, if not more.
Our pricing structure is made to accommodate the majority of customers and avoid excluding others. Our state-of-the-art services are extensive and are guaranteed to fulfill all your needs. And should you find yourself in a situation where you need to upgrade your tariff, you won't have to be worried about a sudden spike in prices. Our price differences between plans are kept low and transparent.

Having introduced our automated WordPress hosting services as the best alternative to WP Engine, we'd like nothing more than to hear your thoughts. Would you say, you agree with us? If not, what's making you hesitate?