How to Get More Traffic by Blogging Less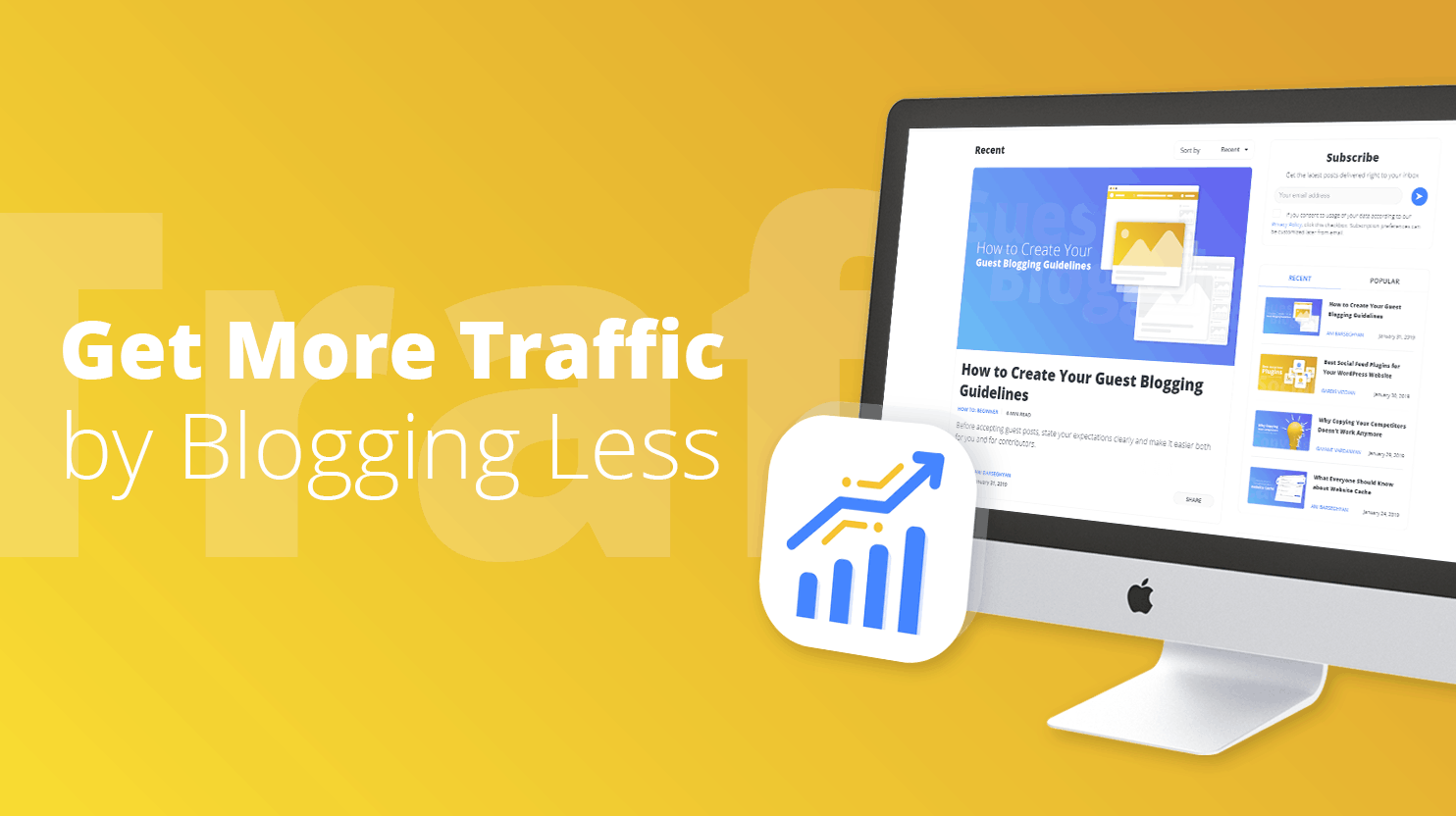 Go Google and you'll find an enormous amount of content about why you should blog on a daily basis. Then check out a pretty popular blog, for example Smartblogger, that gets hundreds of comments under every post and has a 445.3K estimated traffic.
Doesn't seem that they post daily, right? There are about 10 day gaps between posts.
What is it that you're holding in your hand? Oh, it's a medal for everyday posting. Cool! Now let's flip it over and see what's on the other side.
What if blogging every single day, as if it's schoolwork, isn't the best option for you? Let's talk about the advantages of blogging less.
1. User interest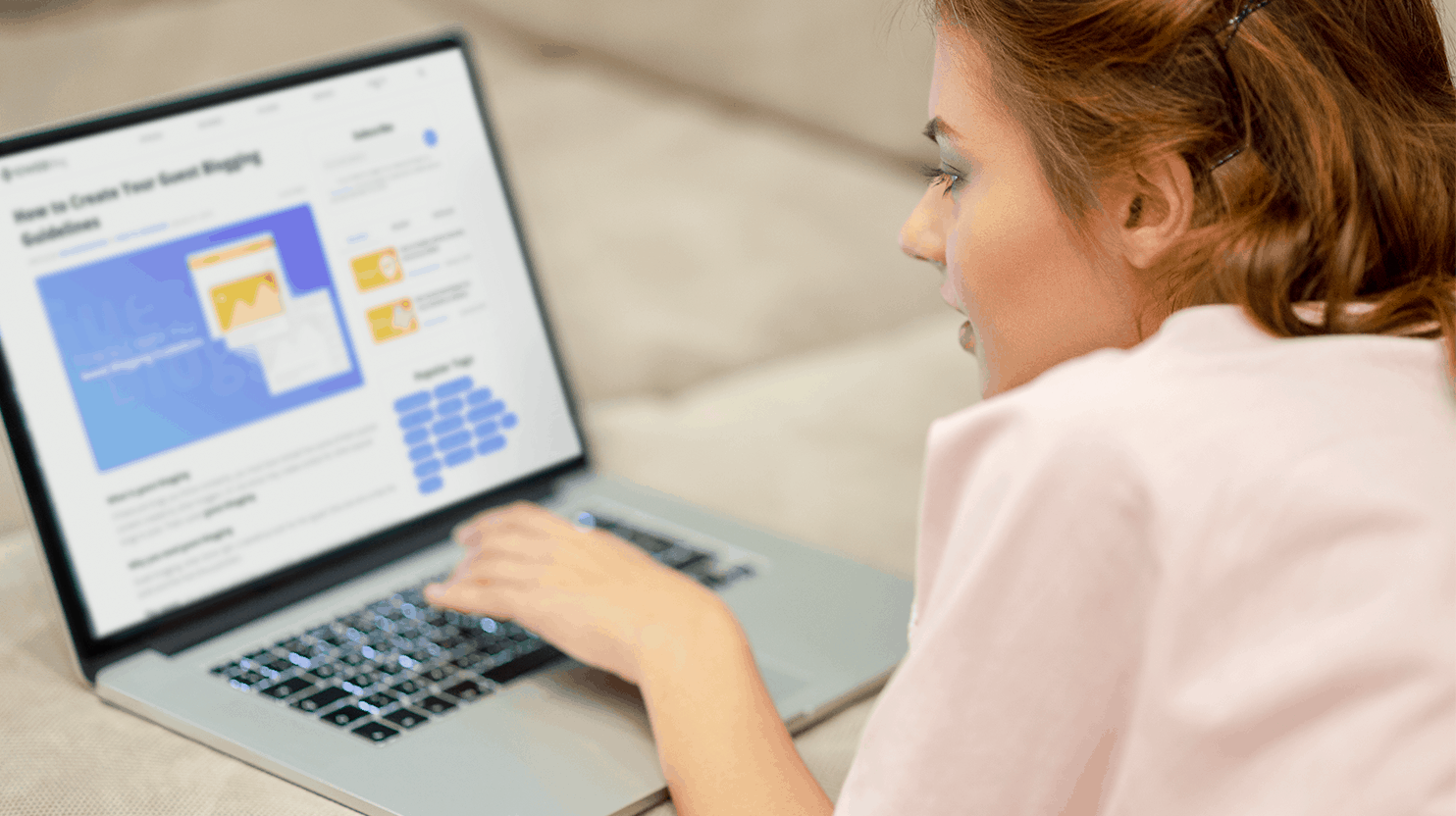 If you write a post every day, the mailbox of your subscribers starts exploding. They get an email, then another one, another one and eventually, which is natural, end up getting irritated and hit the unsubscribe button, the only solution for their problem.
The thing is, when you blog with the speed of light, your readers are likely to mark your posts as spam.
On the other hand, if you write less, post from time to time, readers will be more interested to read your posts. They will wait for your content, probably even double check the blog to make sure they haven't missed a thing.
So, my advice is posting approximately once a week to keep the intrigue and build the user's interest. Try that, make observations, and see what changes.
2. Guest posting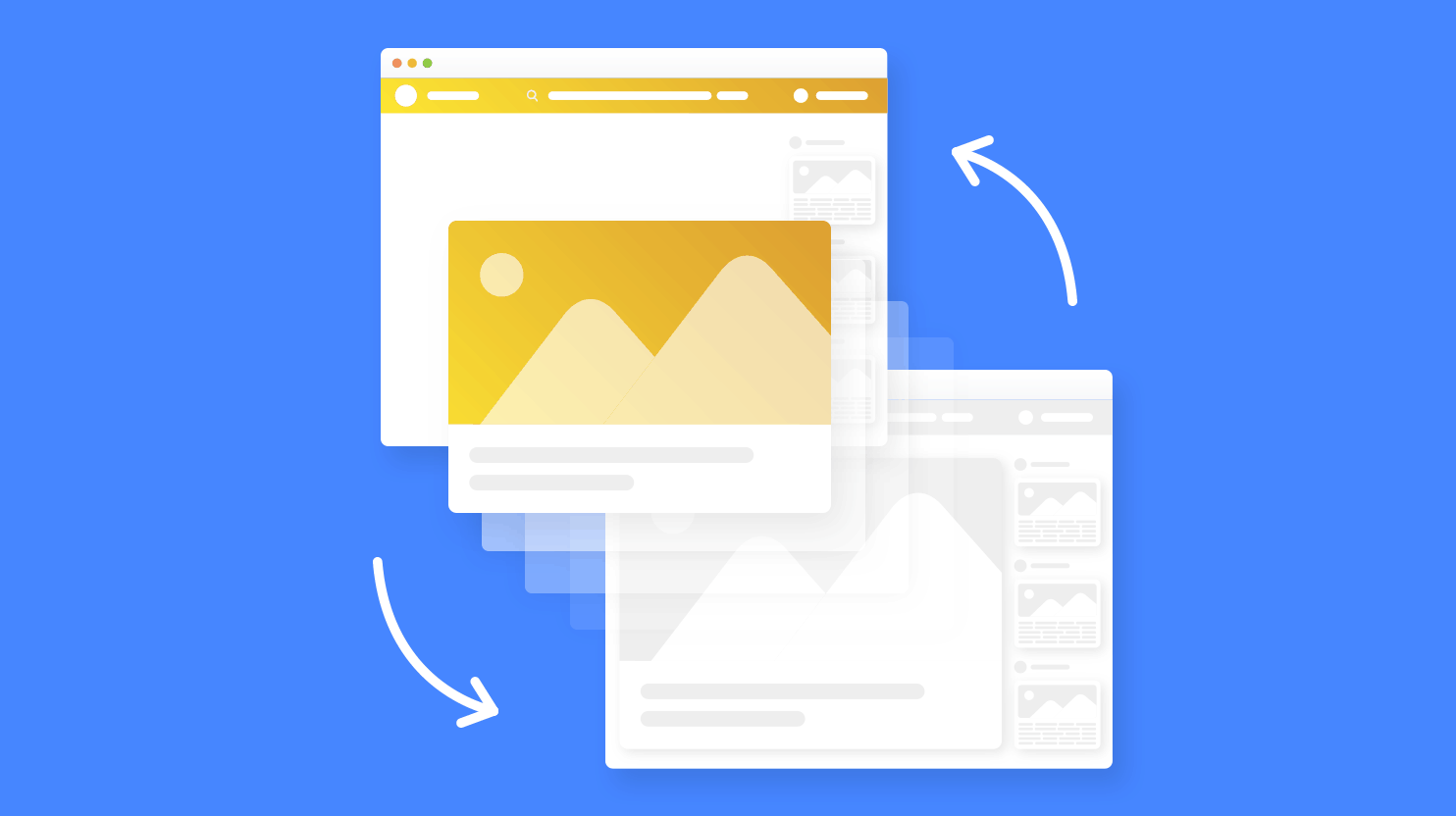 When you're set on not posting in your own blog too often, you have plenty of time to spend on guest blogging, which is a wonderful and widely used SEO tool for increasing blog traffic.
Here's what guest posting is all about: you write an article/post for another partner blog and get a link to your blog shared instead.
Apart from bringing you traffic, it also helps build relationships with the website owners that house your content, as well as shapes your reputation as an expert of the field.

See How 10Web Can Benefit You
Visit our homepage to learn more about the first-ever AI-powered WordPress platform.
See How 10Web Can Benefit You
Visit our homepage to learn more about the first-ever AI-powered WordPress platform.
Here
you can learn a lot about finding the right websites for guest posting and just guest posting rules in general.
3. Stay relevant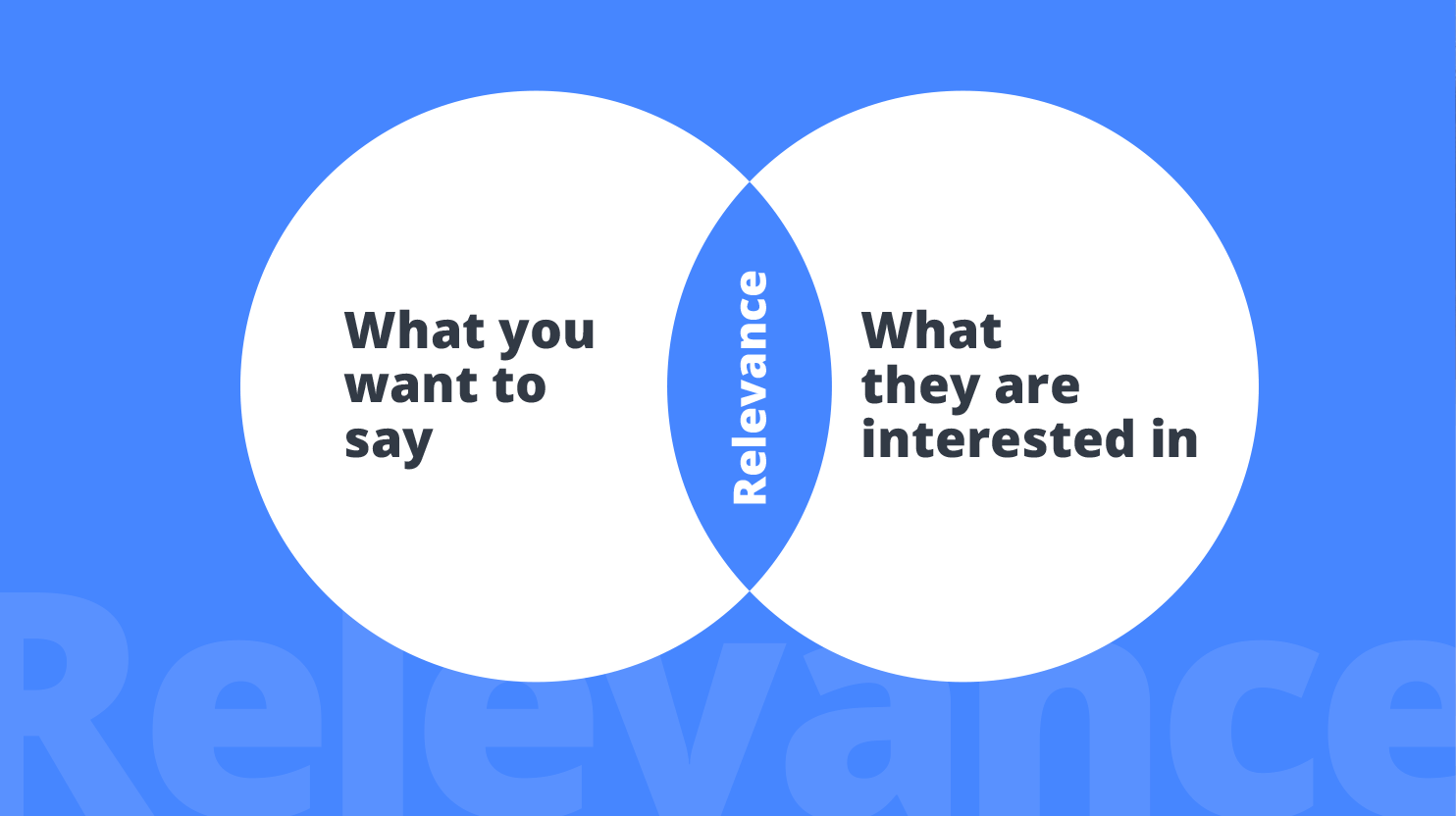 Keeping your content relevant and to the point is crucial.
One of the main mistakes bloggers typically make is not having a clear niche or constantly getting away from it and posting content about unrelated topics. The irrelevant content is often generated when chasing a high post number.
However, instead of attracting more people, it causes a loss of readers/visitors.
The thing is that those who subscribed to a blog about Anxiety Disorder and Panic Attacks sure have their reasons and expect relevant content from you. So, they're unlikely to appreciate your video about skin cancer awareness.
Instead of wandering around niche topics and posting on the daily, reduce content amount and increase relevance. I'm pretty sure your subscribers will like it better.
4. Increase content quality
Let's return to school days for a moment and do a little bit of math. When you have a lot to do, you have less time for each task. On the other hand, when you have fewer tasks, you can spend more time on each task. Simple as that.
Turns out, when you start posting less and spend more time on a task, it increases the quality of said task.
Technical and promotional marketing is crucial, but nothing is as powerful as quality content. With higher quality come more readers and lower bounce rate.
Keep in mind that eventually, if you post twice a day, you'll simply run out of things to say in general and start repeating yourself. Repetition is a major quality loss and when your content loses quality you lose readers.
5. Better SEO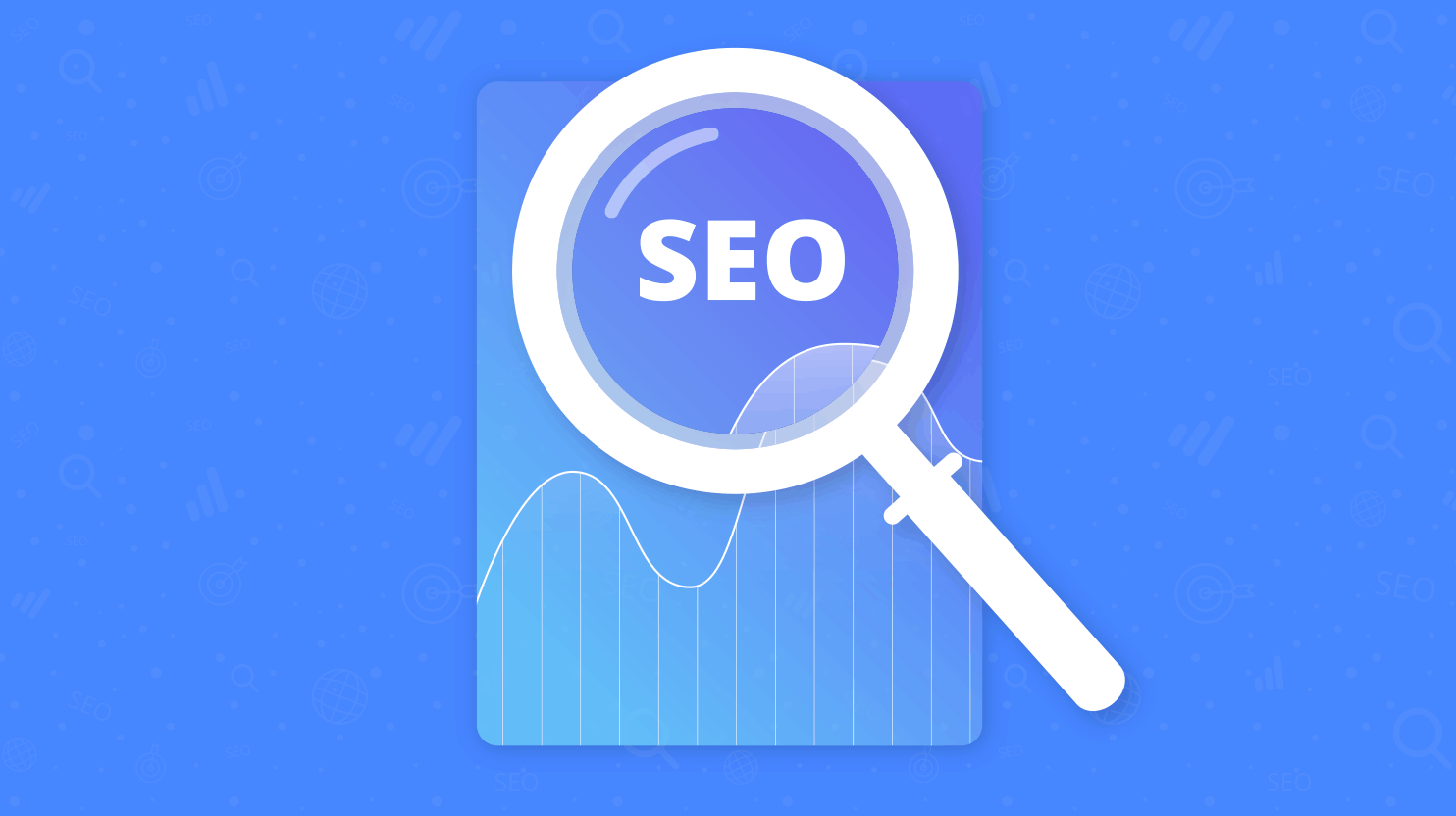 They say you can't accommodate everyone's needs and yet, the paradox is that your blog has to serve both the needs of your readers and those of the search engines.
Because who needs your majestic content if no one's going to see it? This makes producing new SEO-optimized content much harder, as your content cannot be a mere collection of keywords and application of SEO rules.
Generally spoken, Google pays attention to these 200 factors when it comes to ranking.
As you can see, factor 16 is literally about reducing your content length. It turns out, you should also consider making each individual post shorter. Other factors mention that you need to shorten your content to suit SEO base rules, too.
Finally, not generating duplicate content is also a must for SEO. Writing on the same topics more and more often, you run the risk of generating duplicate content. Why would you, then?
6. More time to promote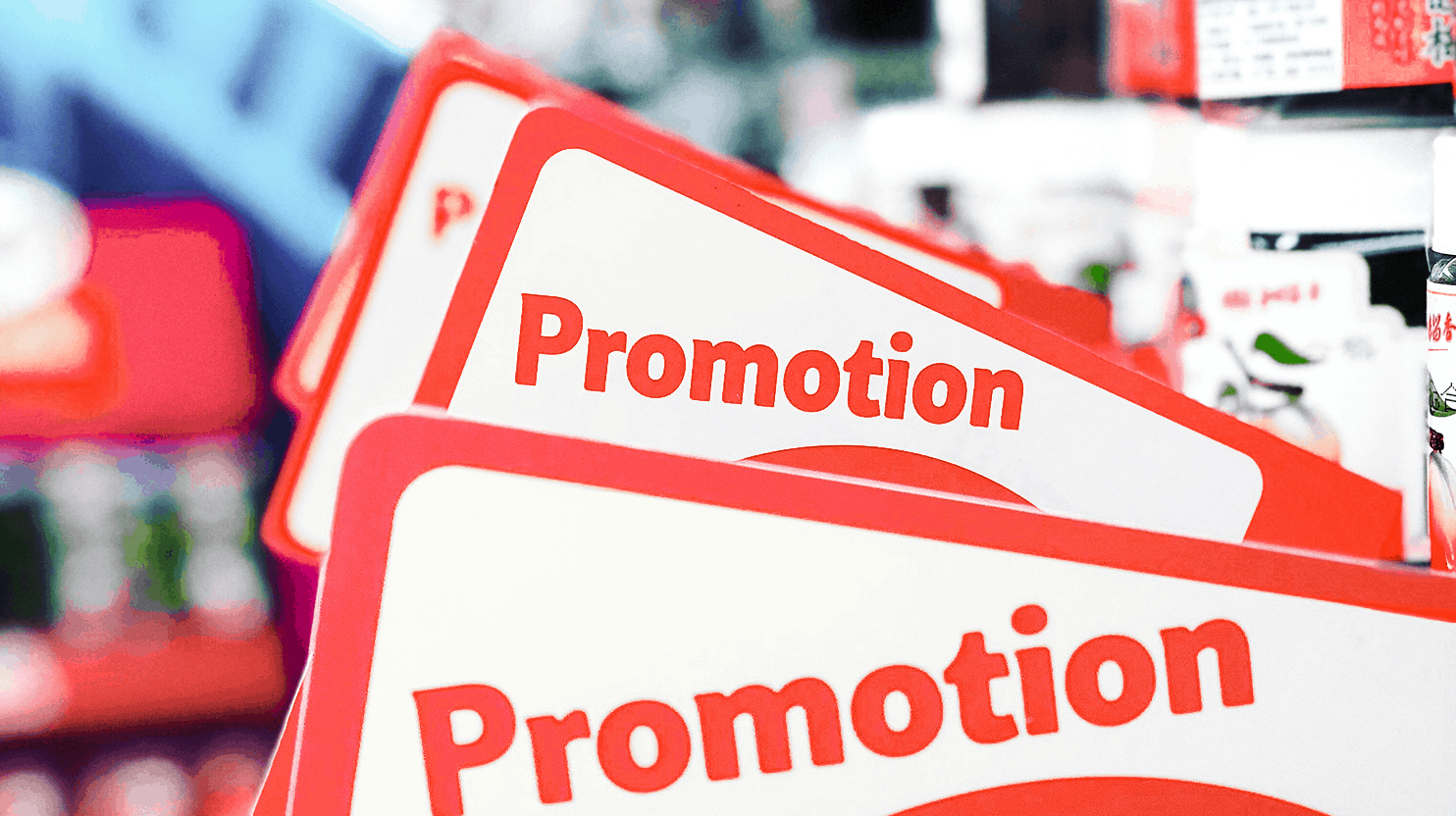 Great quality and SEO matter, but those might all go in vain without carefully planned strategic promotion.
On the other hand, if you write less you have less content and more time to spend on promotion. The more you spend on promotion, the more traffic you're likely to get.
Promoting, though, isn't that easy. It requires time and effort. Here is a list of the few most crucial things you can't go without:
Organizing and sending out email newsletters at the right time to the right people.
Enabling automatic social media shares.
Adding your blog links to your card, email signature, etc. As for the latter — this tool is worth the shot for sure.
Leaving comments under related blog posts referring to your blog.
Social Media Marketing: Promoting your blog on your social media accounts.
Answering questions using links to your blog posts.
This article will help you learn everything about the steps you need to take to promote your blog well.
Advice is always good – it gives you options. But in the end you should make your own decision about your posting habits and patterns.
Don't forget to leave us a comment below to tell us whether you favor more or less blogging.