Magento vs WooCommerce: What to Choose in 2022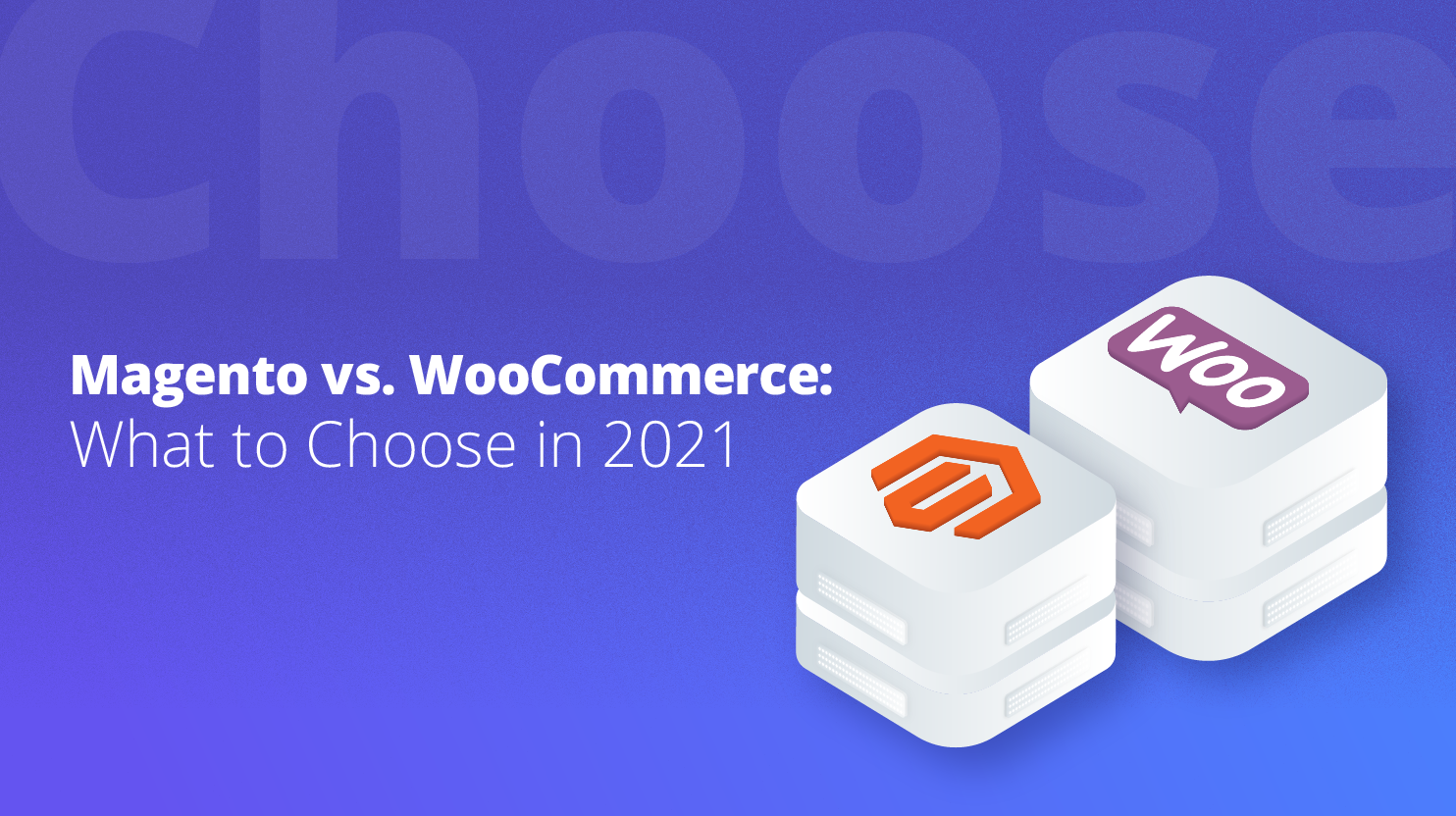 Magento vs WooCommerce is a question that anyone who runs an online shop has faced one way or the other. But why those two in particular, you ask? Simple, really. Because they're two of the most frequently used eCommerce platforms worldwide.
So, if you find yourself torn between Magento and WooCommerce, this article will guide you through the necessary steps for picking the e-commerce platform best suited for your online shop. I assure you, it's not as complicated as it seems.
But:
The two software tools have significantly different features that you should be aware of before jumping the gun. Not to worry, though, this article is here to prevent you from making the wrong choice.
To provide the best guidance, I narrowed the focus down to the following elements that will play an important role in your decision-making process:
1. Magento vs WooCommerce: Common Features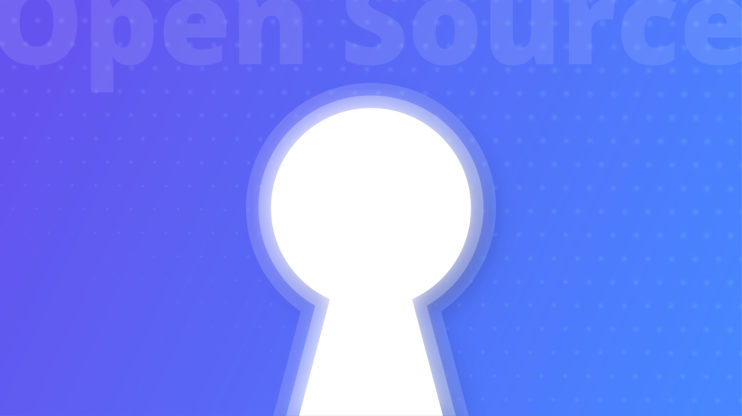 Generally speaking, a comparison can't be considered valuable if it doesn't account for the commonalities of the products being compared. With this in mind, let's start figuring out what the two platforms have in common and what makes them worth writing about in the first place.
The Magento vs WooCommerce rivalry stems from the simple fact that both are eCommerce platforms that website owners rely on to sell their products. But that's not the only thing they have in common.
For starters, both platforms are open-source software. What this means is that the original code is accessible to everyone. People have open access and can use it, change it, and adapt it according to their own needs.
Because of this open-source quality that enables code sharing, both Magento and WooCommerce enjoy significant popularity among website owners and managers.
Another similarity that arises from being open source is that the basic versions of both platforms are free, and so are the themes offered in this basic version.
But to enjoy a richer array of functions, the users of both platforms will have to add extensions, plugins, add ons, etc., which will more often than not require payments.
But the similarities end here. So let's shift our attention toward the differences between Magento and WooCommerce.

2. What's the difference anyway?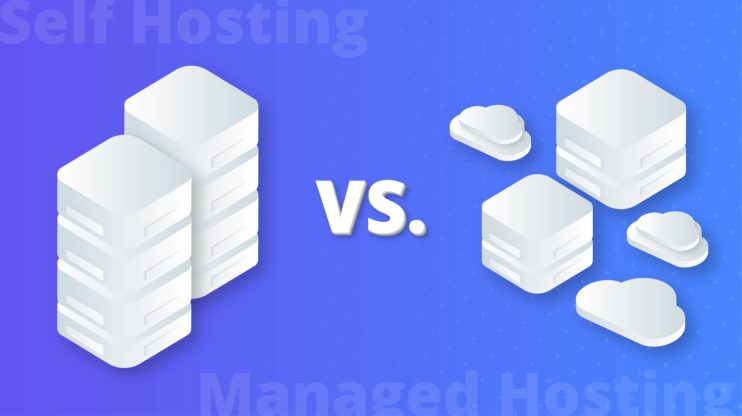 So what does the "versus" in "Magento vs WooCommerce" exactly mean?
Besides the many differences in their features, the main, most basic difference is that Magento is self-hosted while WooCommerce is a WordPress plugin.
Basically, it means that if you choose Magento as your eCommerce solution, you will need to take care of managing the hosting of your website on your own. This includes choosing the right Content Management System (CMS) as well as the right hosting provider.
While Magento is purely a shop system and is made to serve that sole purpose, WooCommerce is a part of the WordPress package.
WordPress, also an open-source solution, is the world's most widely used CMS. In other words, if you're a website owner, the chances are high that you're already using the WP CMS. This means that you're basically one click away from installing WooCommerce.
So, as you can see, the key difference is that with Magento, you will be relying on two independent sources to provide you the services you require, while with WooCommerce you will have everything you need from one source because it's integrated into the WP hosting service package that you're using as a plugin.

3. Things to look for in an eCommerce platform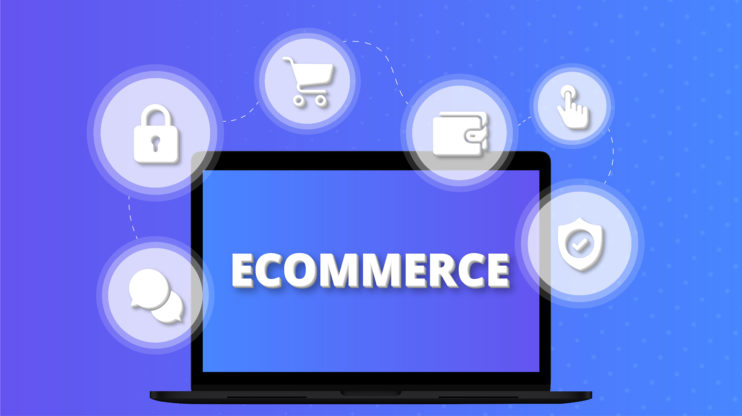 When choosing a new provider, it can very easily happen that you get distracted by flashy offers and lose track of what's really important. So, here I've compiled a list of the key criteria for a successfully run online shop:
Security
Scalability
Ease of use
Support
Quality/Price ratio
Security
Running an online shop comes with a number of responsibilities. One of the main ones is ensuring that your customers have a safe shopping experience.
In the digital age, it comes as no surprise that the cases of cybersecurity threats have skyrocketed. Especially when using an open-source solution, where the basic codes are accessible for everyone, you can't take this issue lightly.
If one thing is certain it's that people won't buy your products if they know that there's a risk of being targeted by hackers. And understandably so, because what this attack means for them is that they don't have a safe payment channel, meaning they risk their bank accounts being hacked. Or, they risk their personal data being stolen. And then cyber-attacks can also crash your site, leading to a loss of profit and damage to your brand.
Scalability
An overflow of visitors or buyers can crash your site as well. That's why it's important to make sure that you're using a scalable system that can accommodate a big number of simultaneous transactions on your site.
Keep in mind that it does not suffice to make sure that your site doesn't crash when your sales rise. You need to go beyond this and ensure that, despite a growing number of running operations, your site always loads fast.
You think I'm exaggerating? Click here to see what Google has to say in regards to its ranking factors and the importance of speed for yourself.
Ease of Use
Another thing to look for is simplicity. Most of the time, you don't want to spend too much time learning the strings of how best to use your chosen platform. And even if you do, there's always a chance that you didn't pay attention to a certain detail, which might lead to your site not running the way you wanted it to.
To ensure high-quality performance, I recommend you rely on a system that is intuitive in the nature of its functioning and provides the necessary guidance for users. This will allow you to use the program independently and with no great effort.
Support
However, despite your best efforts, you may find yourself in a situation where you don't know how to handle a problem alone. That's when you'll need an eCommerce provider that offers a fast and reliable system of support that can immediately assist you in rectifying your problems. This isn't always a given, so make sure to include this in your checklist when browsing for providers.
Quality/Price Ratio
Lastly, all of this, of course, comes with a price. But if you recall, I mentioned in the beginning that the basic versions of Magento and WooCommerce are for free. But, to spare you any unpleasant surprises, let me tell you this upfront: To run an online shop requires a lot of functions that are not included in the basic packages, which is why you'll have to expect to pay for some of the extensions.
So, don't forget to check out what the basic packages include and how much you'd have to add to that to build the online shop you have in mind. It's the only way to make sure that you have an attractive quality/price ratio.

4. Magento vs WooCommerce: Who offers what?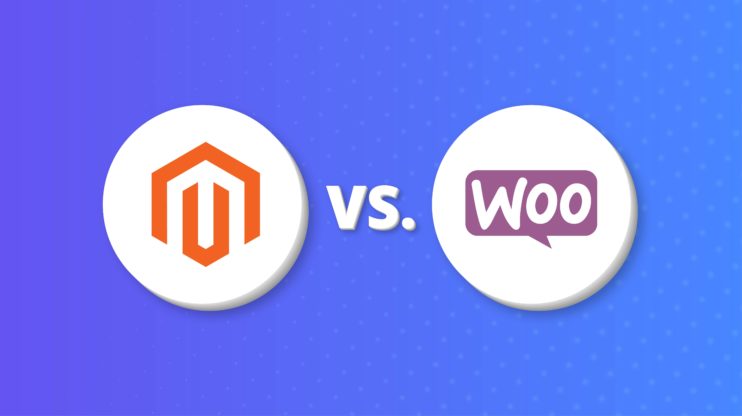 Having explored the important aspects to consider when choosing an eCommerce platform, we will now dedicate this section to the "Magento vs WooCommerce" question. Let's go through the individual points together and compare the performances of the two platforms.
Security
Perhaps some of you have heard of the security vulnerabilities detected in Magento, which could have led to the eCommerce sites using it being the targets of hacker attacks. Thankfully, Magento recently announced that they in cooperation with Adobe have fixed the most critical security gaps.
Nevertheless, keep in mind that when it comes to Magento, the security concerns you have are yours and yours alone. As mentioned earlier, Magento is just a shop system. To be able to use it you'll need to purchase a hosting package. Depending on what kind of package you choose, your site security will be handled by your hosting provider.
With WooCommerce, on the other hand, your security concerns are taken care of as part of most WP hosting packages (see for example Bluehost, 10Web). Put differently, with WooCommerce the only decision you need to make is which WP hosting provider suits your needs best and everything else falls into place almost automatically.
That's why the winner of this round of "Magento vs WooCommerce" is WooCommerce.
Scalability
Magento has great scalability. As purely a shop system, it's made with exactly that in mind. It offers the capacity to feature big quantities of products on your site and to process a big number of orders simultaneously without it affecting your website's performance.
WooCommerce is also very scalable when you're a managed WP hosting user. Managed WP hosting providers offer highly scalable services that move at the rate of your website's performance. By including speed optimization services, such as caching service, content delivery networks (CDNs), an increased PHP and SSD memory, the hosts make sure your online store is able to handle any amount and type of traffic and transactions.
You want to learn more about managed WP hosting? The post 10 Best Managed WordPress Hosting Platforms (2020) will provide a good overview and answer all your burning questions.
In this round, we have to call it a tie. On to the next!
Ease of Use
From the point of view of practicality, the "Magento vs WooCommerce" question is easy to answer.
It is a well-known fact that in order to be able to use Magento and especially its extensions, you will need to hire Magento experts. For the laymen among us, don't feel too bad about your lack of expertise. Even the most tech-savvy will tell you that the functionalities of the Magento extensions are very technical and complicated. Make sure to calculate the possibility and costs of hiring a Magento specialist before installing that solution.
WooCommerce, on the other hand, is very easy to use. Even if you are an amateur, who just started to learn the ropes of website building, you'll manage. Managed WP hosting packages in particular target people who don't have the time or the expertise to deal with the technical aspects of running a website. WooCommerce, being a plugin they offer, is created against this background.
So, this one's a definite win for WooCommerce.
Support
To cut to the chase, in this round of Magento vs WooCommerce, WooCommerce scores. Why? Because with Magento you're on your own. It's your hosting provider that is responsible for assisting you and answering your questions.
But if you're relying on a managed WP hosting provider, to begin with, then qualified support is guaranteed 24/7. Your provider's customer support team will assist you with all questions regarding the services and products provided, one of which is WooCommerce.
Quality/Price Ratio
As already mentioned, both platforms are open source solutions, meaning that they can both be installed and customized for free. However, ultimately, you will not get around purchasing the extensions if you want to run a state-of-the-art eCommerce website.
Magento has two editions. The free one is called Magento Community, and the fee-based version is called Magento Commerce. Independent of which edition you choose for your online shop, you need to make sure to consider the costs of purchasing a hosting plan for your site and everything else that may or may not be included in this plan, such as the registration of a domain name.
For WooCommerce, you only need to take into account the costs of the WP hosting plan you choose. Usually, these hosting packages are cheaper than the overall costs that arise when using Magento. On top of this, WP hosting services offer more extensions and themes, a good portion of which is free.
When it comes to cost-effectiveness, the "Magento vs WooCommerce" question is resolved in favor of WooCommerce.

5. And the Winner is…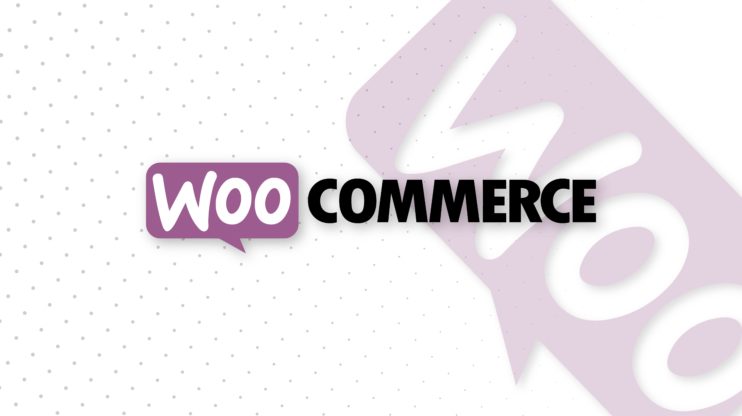 … WooCommerce!
But to answer the question of Magento vs WooCommerce in a more detailed manner, let us quickly recap the reasons behind this outcome:
We used the 5 categories – security, scalability, ease of use, support, and quality-price ratio – as benchmarks for finding out which of the two platforms perform better. The common thread that runs through almost all categories is that WooCommerce scores well because it's built for WP.
To put it the other way around: Magento does poorly because it's self-hosted. The sheer amount of effort and costs it would take to run an eCommerce website based on Magento can discourage people from using it. Add to this the fact that when it comes to security, customer support, and website hosting the users are left to their own devices and the picture becomes even clearer.
On the other hand, WooCommerce, which is a WP plugin, is included in most managed WP hosting packages. Those packages in most instances provide all-in-one deals that include services such as security, customer support, etc.
Plus, they are specifically designed to make the process of website building as easy as humanly possible. This way they make sure that the eCommerce trend is accessible to a broader audience and thus achieve a wider market coverage than Magento.
Take a look at 10Web's automated WP hosting plan, a superior alternative to managed hosting, to see a good example of such deals. We provide a free trial in which you can test our services in a non-binding manner. This will significantly facilitate your decision-making process.

See How 10Web Can Benefit You
Visit our homepage to learn more about the first-ever AI-powered WordPress platform.
See How 10Web Can Benefit You
Visit our homepage to learn more about the first-ever AI-powered WordPress platform.
To prove that I didn't make all of this up, let's take a look at what the numbers say: In 2017, both platforms were leading the eCommerce market, whereby WooCommerce had a market share of 18% and Magento of 16%. Now, according to BuiltWith, WooCommerce has a market share of 27%, while Magento's market share plummeted down to 8%.
Hope you found our comparison helpful. What do you think explains WooCommerce's continued success and Magento's simultaneous slump? Let us know in the comments below!