The Best Image Optimization Solutions in WordPress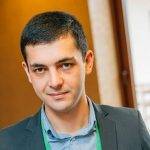 by
Images often account for the most of the data downloaded on the web and if you constantly use high-resolution images on your website it can cause several problems.
First and foremost, high-resolution images can cause long load times, which will boost your bounce rate, and consequently have an adverse impact on your conversions. Long load time can also impact SEO. Slow websites are generally ranked lower by the search engines. Secondly, if you have a high-volume website load, it will consume huge internet bandwidth from your visitors and will cause real problems for those who have a limited bandwidth. All these problems are particularly notable for smartphone and tablet users.
The solution to these problems is optimizing images in your website. There is a number of technics for optimizing images on the web, but today we will focus on solutions that are available for websites created with WordPress. Images can be optimized in a number of ways, but the most popular way is compression, which is reducing the pixels and consequently the size of an image, without significantly impacting the visual quality. The difference between a high-resolution image and its compressed version will be almost unnoticeable for a human eye.
There are several image optimization plugins in WordPress and in this post, I am going to introduce three most popular plugins (WP Smush, EWWW and Compress JPEG & PNG images) in comparison with each other and with 10WEB Image Optimizer. Let us discuss each plugin one by one.
WP Smush Image Optimizer
WP Smush is the leading image optimization plugin by WPMU DEV in WordPress with more than 1 million active installations and 4.8 average user review score. WP Smush is very popular for its simplicity of use. If you install this plugin, you will get a new one-page dashboard in your media tab, where you can completely control your image optimization process. With this plugin you can optimize JPEG, PNG and GIF Images.
The free version of WP Smush has a limited functionality, offering only a lossless compression, which compresses images by around 5 to 10%, depending on the image size. It will allow you to resize your full size images, setting a maximum width and height options. You will also be able to bulk optimize your images, however this option did not work very smoothly during our bulk optimization test. It skipped several images from the bulk, which were possible to optimize by additional bulk or single-image optimizations. The bulk optimization is limited to maximum 50 images at once in the free version. There is also an option to auto-optimize your images, as soon as there are uploaded to your media library.
The paid version of the plugin can be purchased by a 1-month free trial, which will be granted with the full functionality. However, you cannot purchase only this plugin from WPMU DEV, and will need to subscribe for the full WPMU DEV membership, which includes all their plugins and add-ons. With the paid version, you will be able to Super-smush your images, which is the maximum lossy compression and achieves from 35 to 70% image size reduction, depending on the original size of the image. The bulk optimization will be working for unlimited number of images. With the paid version, you will also be able to make a copy of your original images as well as convert your PNG images to Lossy JPEG.
The pricing of WMPU DEV memberships is quite straightforward but high, compared to its peers. It offers $49/mo for its full memberships, which is charged after the end of the one-month free trial.
EWWW Image Optimizer
EWWW image optimizer is the second image optimization plugin in WordPress with more than 600,000 active installations, but its average user review score is 4.4, which is the lowest among the peers. After installing this plugin, it will automatically optimize any new image on upload. You will need to run a bulk optimization for all the images that you already have in your media library before installing the plugin. The settings of the plugin can be configured from a new page, which can be accessed in the settings tab. There are several sub-pages for fully setting up the plugin, however, the main settings are given in the basic settings page. In the media library tab, you will have another page, which will allow you to do the bulk optimization of your images.
The free version of the plugin is available for as many compressions as you wish, but will allow you to do only lossless compressions. The lossless compression will reach to from 5 to 10% reduction of the original image size. In contrast with its paid version, this version processes the optimization on your server by default. This can significantly speed up the optimization, however, in some cases, where your server does not have all pre-compiled binaries installed, the plugin will not work at all. With the free version you will also be able resize your images as well as convert from one media type to another.
The paid version of the plugin processes all the optimization in the cloud. In addition to the lossless compression, you will be able to use Maximum Lossless, Lossy and Maximum Lossy compression options as well, which may reach up to 80% image size reduction, in case of the Maximum Lossy compression.
There are three options to purchase the paid version of the plugin. And although, it was not an easy task for me to understand the features of each option quickly, I was able to determine that in each option the price per compressed image is set to $0.003, while in one case you would need to subscribe monthly, in another case purchase a fixed bundle for a prepaid amount.
Compress JPEG & PNG images
Compress JPEG & PNG images is the third image optimizer by 100,000 active installations and 4.5 average user review score. When this plugin is installed it will automatically compress any image on upload, however in contrast with EWWW Image optimizer, this plugin, heavily slows down the process of upload. The settings of the plugin are available in the media settings, and there is another page in the media library, where you can process the bulk optimization of all the images that have been uploaded before the installation of the plugin.
The free version of the plugins can be used to access the full functionality of the plugin, but for only 500 compressions which is enough for 83 images if each your images has six sizes in your media library. Only a Maximum Lossy compression is available for JPEG & PNG images, which reaches up to 84% image size reduction. The maximum image size is 5MB for the free version.
The paid version of the plugin increases the file size up to 25MB.
The pricing of Compress JPEG & PNG images is quite simple: they give 500 compressions per month for free, $0.009 for the next 9500 compressions, and $0.002 after 10,000 images per month. You will be charged at the end of the month, based on your monthly number of compressions. In the bulk optimization page, you will able to see the estimated cost, which is calculated for your entire media library.
10WEB Image optimizer
10WEB Image Optimizer is a newly developed image optimization plugin has more than 10,000 active installations and 4.7 average user review score. When you install this plugin, you will have a new tab in your left side menu, where you can access all of the optimization settings. The settings are accessed by an Easy or an Advance mode. In the Easy mode, which is set by default, you can choose one of the three compression options: Conservative (lossless), Balanced (lossy) and Extreme (maximum lossy). You can also enabe/disable the auto optimzation of your image and bulk optimzie your media library. For more settings, you will need to switch to the Advanced Mode.
The free version of the plugin offers 1000 compressions per month in its free version, and all of the functionality is available. You will be able to compress your images by lossless, lossy and maximum lossy options, resize them, and convert from one media type to another, auto-optimize your as soon as a new image is added in the media library, do a scheduled optimization and more. If your website has moderate image optimization needs, such us up to 200 images per month, this optimizer will be an ideal solution for you without any cost.
The paid version of the optimizer can be accessed by purchasing the full 10WEB membership, which includes 60 other premium plugins and add-ons, as well as Security, SEO, Backups services and premium WP Themes. All the services and plugins will be possible to manage from the 10WEB unified Dashboard, where you can manage several websites.
You can purchase the 10WEB paid membership with both a monthly, and on an annual subscription. There are three plans
Basic – $12/$120 per month/year, for up to 20,000 compressions per month
Standard – $30/$300 per month/year, for up to 80,000 compressions per month
Premium – $80/$780 per month/year, for up to 250,000 compressions per month
Optimization tests
In order to measure the effectiveness of the each plugin and compare with each other I took the paid versions of each one and run optimization tests for different media types.
JPEG Optimization
Having known that JPEG is the most commonly used image type in the web, I have started with it and will present it in more detail. For demonstrating the JPEG Optimization results for each plugin, I conducted two tests:
Test 1: I took a single image, optimized with all of the plugins with maximum lossy option and compared both optimization level (the reduction in size) and the visual output.
As you see, it is not possible distinguish the original image from its compressed versions. Than why not to optimize them and have a better website performance. You can also see that WP Smush demonstrated the poorest optimization level, reaching to around 5%, while the others are much higher. 10WEB Image optimizer is the absolute dominant here, leaving its peers far behind from itself.
Test 2: I selected two sets of bulk images and recorded the level of optimization and the duration of the bulk optimization in minutes.
Set 1: 150 small to medium images, which included up 5MB sized images with a total size of 330MB
Set 2: 150 large images, which included over 5MB sized images with a total size of 1.11GB.
For each of the optimizer, I recorded the level of optimization in percentages and the duration of the bulk optimization in minutes. This will demonstrate the effectiveness and efficiency of the plugins. Let us look at the results.
Level of optimization
I have measured the level of optimization, by choosing the maximum lossy optimization option for each plugin. I have made the compressions without resizing the original images. The results are summarized in the below chart.
Set 1, which represents already small to medium-sized images, was optimized less than Set 2, however, in both cases the clear winner was 10WEB Image Optimizer with over 69% (reducing from 330MB to 102MB) for Set 1 and 86% (reducing from 1.11GB to 158MB) for Set 2. EWWW Image Optimizer and Compress JPEG & PNG Images followed with small differences, however, in both cases the optimization level of WP Smush was significantly lower than those of the rest.
Duration of the bulk optimization
This is an important indicator, especially for those users that regularly optimize large images or a large number of images. Below are the duration, expressed in minutes that I recorded for each bulk optimization test. To put it mildly, the results were surprising․
As you can see 10WEB Image optimizer was the absolute champion in both Set 1 and Set 2 optimization test with 2.7 and 3.1 minutes respectively. 10WEB Image optimizer was around 30 times faster than its nearest competitor, WP Smush for Set 1 bulk optimization, and 20 times faster for Set 2.
EWWW, the second image optimizer for active installations, was the slowest plugin: it took more than 3 hours to optimize Set 2, which is around 60 times longer than 10WEB Image Optimizer.
PNG Optimization
After I completed the testing and analyzed the results of PNG optimization, I found that all of the optimizers perform more or less similarly, on average reaching to 73%. Here again, 10WEB Image Optimizer was the winner, with 89%, while the rest ranged between 66% and 69%.
GIF Optimization
The overall level of GIF optimization was quite lower compared to other types of images. For example, although Smush and EWWW have a GIF optimization, they almost do not optimize 10-15KBs from a 6MB gif image. Compress JPEG & PNG images does not optimize GIF at all. 10WEB Image Optimizers does only a lossless optimization, below 0.5%.
PDF Optimization
Only two of the optimizers have PDF optimization options, EWWW and 10WEB Image Optimizer. I took a large PDF file (64MB), with many inserted images, and optimized with both plugins. EWWW optimized it by 71.9% and 10WEB Image Optimizer by 68.9%.
Summary
To sum up, there is a number of serious reasons to consider optimizing your website images, which will improve your load times and reduce consumed bandwidth and significantly improve your visitor experience. This is important for your reducing bounce rate, improving conversion rate and SEO ranking of the website. If you are not still convinced, install one of the image optimizers, optimize your images and check in how your website's load score has been improved (you can check the load score here: https://tools.pingdom.com/). That will have a direct impact on your visitor experience your site statistics.
After carefully reading this post you should have already decided which Image Optimizer you would want to get, however, I will give summarizing points that will make it for you even easier to decide.
WP Smush is the most popular image optimizer among users by both its active installations and average user review. It is also the most expensive one, if you consider only image optimization plugin, and are not interested in any other product offered in the package. Users of this plugin comment that it has a very simple functionality and are very easy to use. However, a large number of user base causes heavy system overloads, which diminish the quality and speed of the work done. During the bulk optimizations, the plugin results in errors as well as performs below average level of optimization.
EWWW Image Optimizer is the second plugin by popularity but has the lowest average user review score. This is also the cheapest one if you don't have too many compressions regularly. Users comment that the plugin works well, but too slowly, which was also proved by our bulk optimization test.
Compress JPEG and PNG are very similar in many aspects to EWWW but demonstrated slightly better optimization levels and speeds during our bulk optimization test.
10WEB Image Optimizer is the rising star among its peers. Currently, it has only 10,000 active installations but is growing very fast and soon or later will catch up with the leaders. This plugin demonstrated absolutely better results during the bulk optimization tests, both with compression rates and particularly speed, which exceeded its peers by 20 to 60 times.