The Ultimate Guide to WordPress Content Management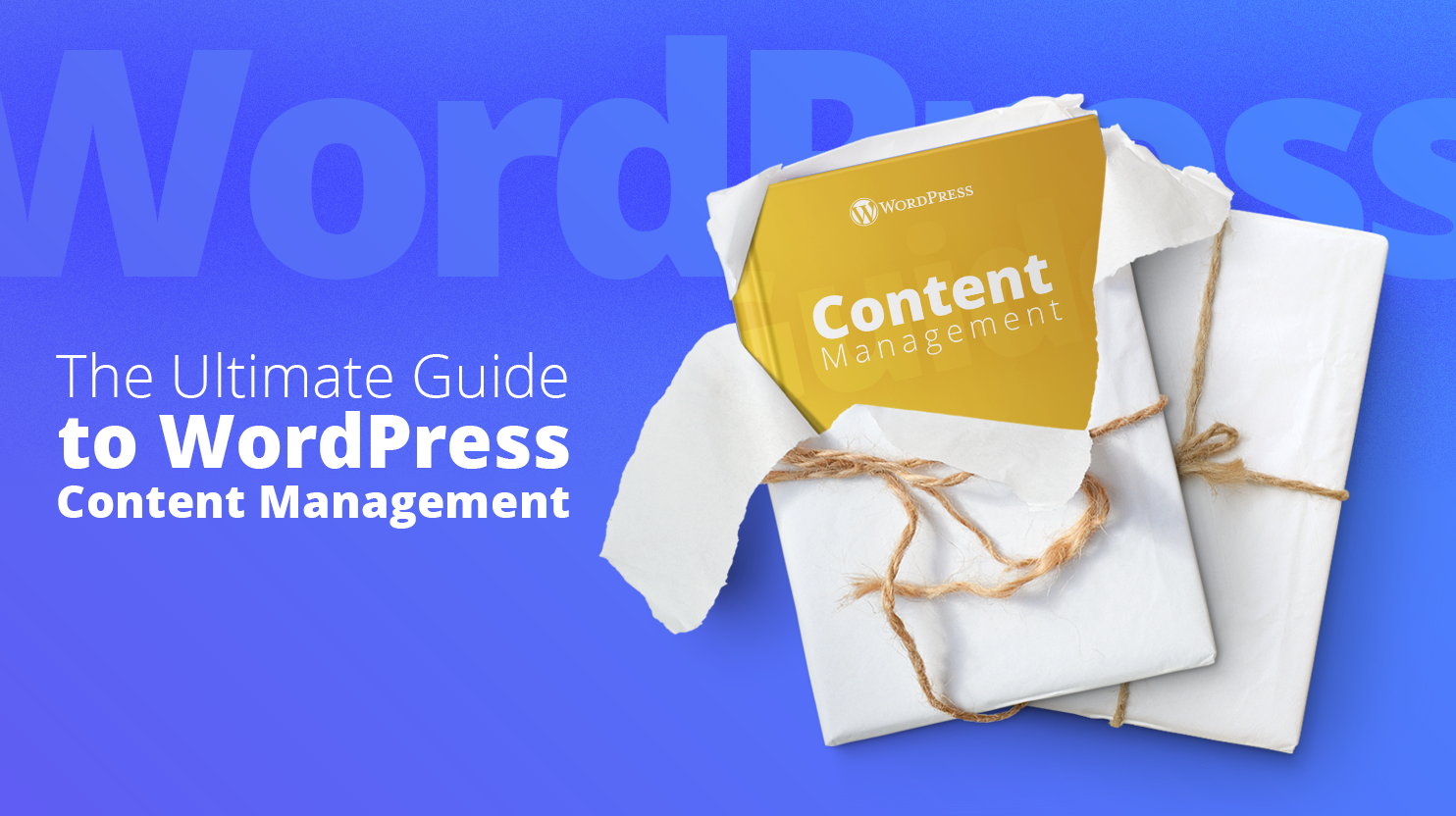 A website is worth nothing without high-quality, SEO-optimized, well-organized content. So once you build a WordPress website, you should move to content management.
If you know little or nothing about content management, this guide is right for you. Keep reading, and you will learn the difference between "pages" and "posts", get to know how to set up a front page of your blog, how to improve your website's SEO, and many more.
Choose a suitable WordPress theme
Haven't chosen a WordPress theme yet? Think about what content you are going to publish and in what quantities. What specific goals do you want to achieve?
If you own an e-commerce business, it's likely you will publish just a few blog posts per month to build an online presence. But if you are going to launch a digital magazine, you will post dozens of articles a day to keep your audience engaged.
Well, the vast majority of modern WordPress themes have responsive design and can be used for multiple purposes. But still, it's better to pick a theme that is initially designed for your content management needs. To make the right choice, use the 10Web platform that allows you to build and manage websites of all kinds with ease.
Know the difference between "pages" and "posts"
Now let's learn the basics of content management and discuss the difference between pages and posts.
Pages, including "About Us", "Contact Us", "Services", "Pricing", are used for static content. Blog posts like "5 tips to choose a product X" are used for no-static web content.
The word "static" refers to the content that almost does not change over time and remains in the same place. For instance, if you update your phone number on the "Contact Us" page, the page itself will not move anywhere.
What about posts, they are considered as non-static because the content on the blog continually "moves". Once you publish new blog posts, the older posts move down until archived.
"Also, it's worth mentioning that you can categorize posts, but not pages. Pages are hierarchical – think of them as of a base of your website,"- says Neightan White, a blogger and contributing writer for SupremeDissertations.
Group and organize your posts
The great thing is that WordPress allows you to not only publish posts but also organize them by categories and tags. So no matter how many pieces of content you add to your blog, your visitors will find a relevant post with ease.
A way of grouping posts together is called "taxonomy". If you have never heard this word before, don't worry. This content management concept is easy to understand.
Just remember that "taxonomy" is the "parent" or main category, and the "terms" are the "children" or sub-categories. For instance, if you want to group and organize your posts about traveling, you can create taxonomy "Travel guides" and use multiple terms such as "Trips on a budget", "Family trips", "Trips to Hawaii".
Besides, by using WordPress plugins, you can set up categories and tags that will pull up the blog posts relevant to your visitor's search. You can use the Custom Post Type Maker plugin or Custom Post Type Generator plugin that both allow creating custom post types and custom taxonomies.
Set up a front page of your blog
What do you see when visiting blogs? You see a static "front page" and non-static elements on the page – recently published posts.
That's a default setting that you can change. Firstly, you can choose how many posts you want to display in the "recent posts" sections. Some website owners decide to display just three or four posts per page; others display up to 20 posts. So it's up to you.
Secondly, you should decide how many words of the post will be shown before the "read more" link. It can be just one sentence or a few paragraphs.
Also, you can set up so-called "sticky posts". You can choose one or a few the best posts you have ever published and "pin" them to the front page. And no matter how many new articles you add to your blog, featured posts will not be replaced.
Take care of SEO
You should understand one important thing: if you don't take into account Google's search algorithm, your website will never get in the top ten search results.
Fortunately, today it's not that hard to optimize your content for SEO. You just need to install a suitable SEO plugin and follow the directions given.
One of the most popular and effective plugins is Yoast. It has a user-friendly interface, and even if you are a newbie in SEO, you will see no difficulties in using it.
Yoast will provide you with guidelines on how to choose suitable keywords, write catchy Meta descriptions, and optimize SEO titles. Also, it will help you to check the readability of the text and suggest some improvements.
It should be noted that poor grammar also negatively affects the ranking of the website. So if you want to get your website to the top of Google search results, you should proofread every piece of content. You can use proofreading tools like BestEssayEducation, WritingJudge or WowGrade to boost your efforts.
Consider content localization
Do you want to make your content accessible to people from all over the globe? If yes, you should localize your website.
You can do it in a few ways. You can install the WordPress Multi-Lingual plugin. It will allow you to translate pages, posts, custom types, taxonomies, menus, and even the theme's texts.
Or, you can get help from online localization services. Your content will be translated by professional, native-speaking, in-country linguists who understand the foreign market.
Automated PageSpeed Boost With #1 WP Hosting
Get 90+ PageSpeed Score and boost Core Web Vitals by migrating your client websites to 10Web – all within minutes, all automatically.
Automated PageSpeed Boost With #1 WP Hosting
Get 90+ PageSpeed Score and boost Core Web Vitals by migrating your client websites to 10Web – all within minutes, all automatically.
Wrapping it up
Now you know the basics of WordPress content management. And you can add the first posts and pages to your website and attract first visitors.
We highly suggest you test different plugins and see which ones work for your site the most. It will allow you to boost your content management efforts and take your website to the next level.
What are the tools you use for WordPress content management? Share in the comments!