WooCommerce vs Shopify: Who Wins the Duel?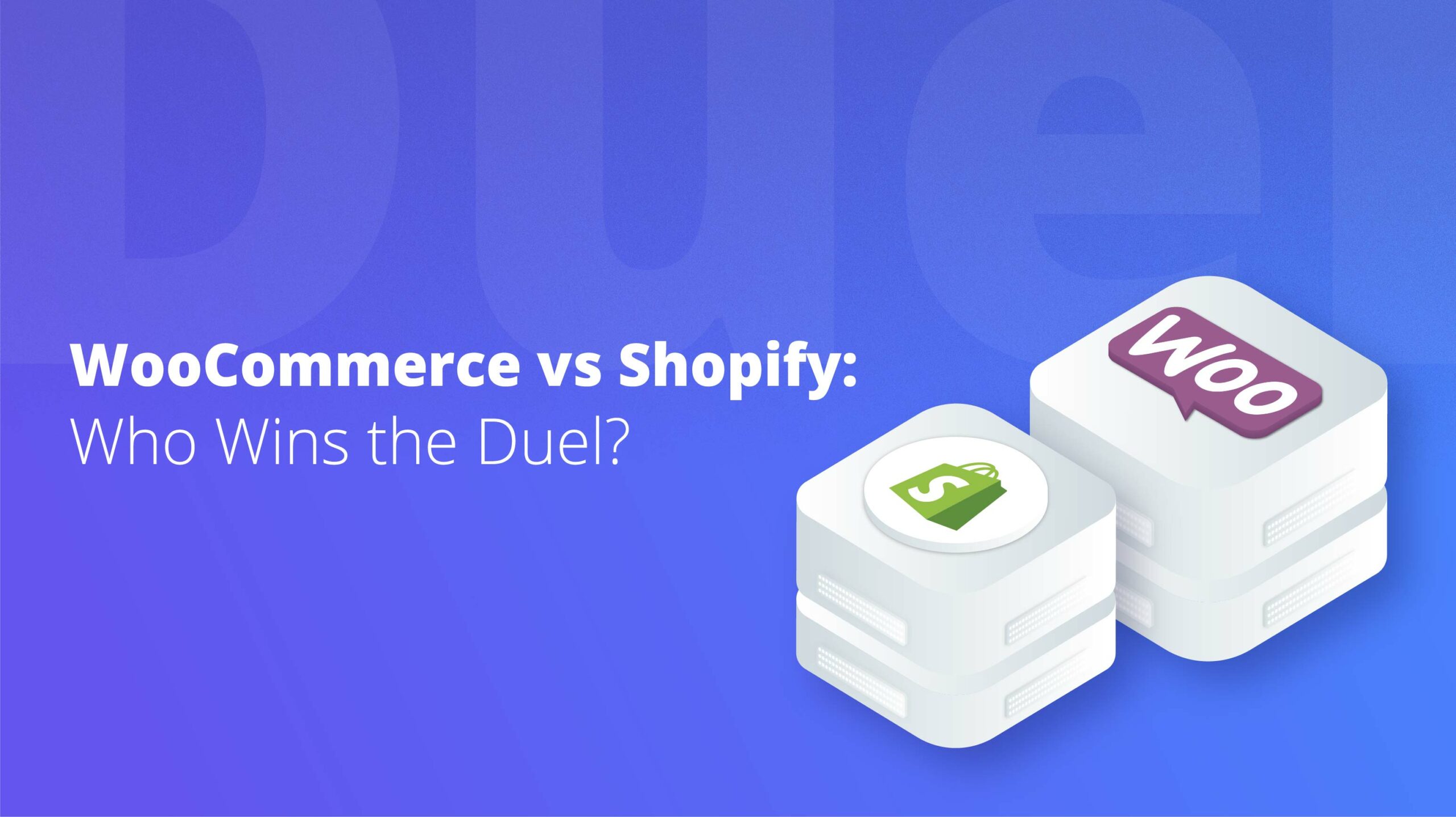 Are you a beginner agency or freelancer torn between WooCommerce and Shopify? Well, the struggle is real. There are many things to consider before deciding which eCommerce platform suits your needs best.
Don't fret, this article will provide you the guideline for things you should put on your checklist before making such an important decision.
Here's a little sneak preview of what awaits you:
Can I use Shopify with WooCommerce?
Is Shopify faster than WooCommerce?
Is WooCommerce better for SEO?
Can I migrate from Shopify to WooCommerce?
What features of the WooCommerce platform are not present in Shopify?
Which eCommerce platform is better for non-programmers, Shopify or WooCommerce?
And here's everything wrapped up in a video:
1. Cost: WooCommerce vs Shopify
We've heard it all before: When you're purchasing something you should put quality over price. Just because something is cheap doesn't mean that it's necessarily the best choice for you. And vice versa, just because something is expensive doesn't mean that it's necessarily of high quality.
Be that as it may, the price should play a role in your decision-making. After all, no matter the cost, you need to make sure that the price you're paying is worth it.
Shopify
Let's start with Shopify. Their plans start at a monthly cost of $29 for the Basic plan, $79 for the next upgrade, and $299 for the advanced plan.
All plans come with hosting services, a domain name, and an SSL certificate. The starter plan provides all the basic features you need to create your own online store. If you realize that you need more resources, you always have the opportunity to upgrade.
Be mindful of the fact that Shopify's plans don't cover third-party tools and add-ons that you need to improve your eCommerce website on several levels. While in the beginning, you might just assume that you won't need these extensions, for the long haul, they might become unavoidable.
You should also expect additional costs for the payment method. With Shopify, you get Shopify payments which will add 2.9% and 30 cents per transaction to your monthly costs. For third party payment solutions, you have to expect 2.0% additional costs (0.5% if you're using the Advanced Shopify package for $299/month).
WooCommerce
Now on to WooCommerce. The major difference in our WooCommerce vs Shopify comparison is that WooCommerce is an eCommerce plugin for WordPress. In other words, it's open source and free of charge.
With WooCommerce, there are two options: Either you decide to self-host your eCommerce website, in which case you have to consider costs that will arise from purchasing a domain name, an SSL certificate, etc. Or you choose a WordPress hosting provider that includes these features in an all-in-one package.
We, at 10Web, for example, provide automated WordPress hosting services for the same price as shared hosting with better quality (to understand the difference between automated (a better alternative for managed hosting) and shared hosting, check out this article).
In a nutshell, you get a free SSL certificate, a reliable backup service, SEO, speed, and image optimization services, and much more for only $10 per month. If you're hosting 10+ websites on 10Web, you'll only pay $6 per website. Not too shabby, huh?
But of course, we don't expect anybody to take our word for it. So, feel free to check out our non-binding free trial without any credit card requirement and without any limitations. That way you have full access to our colorful repertoire of amazing features.
But to cut a long story short, when it comes to pricing, WooCommerce beats Shopify by far.

2. Ease of Use: WooCommerce vs Shopify
What's the point of providing high-quality services if only a limited number of people are able to use them, right? Especially if you're new to the website hosting world, simplicity is key. That's why we've included it in our WooCommerce vs Shopify comparison.
Shopify
With Shopify, you have a package deal that includes services dedicated to taking care of your security or backup needs. That way you're spared a great deal of burden that comes when you have to take care of such elements by yourself.
Another thing that comes in handy is that customers get instructions on how to use the features, which helps you get acquainted with the platform very early on.
On top of that, you can manage your eCommerce site via drag and drop. This is a blessing, especially for absolute beginners who aren't used to coding and would otherwise have to spend a lot of time and effort learning the ropes of creating and customizing their sites.
This said, there's one con that shouldn't be left unmentioned, which is that Shopify puts a limit to the features available to you by only allowing you to use their own products.
WooCommerce
WooCommerce, being a plugin, doesn't come with all of the features that Shopify as a hosted platform offers. So, you need to take care of your site's security, performance, and so on by adding plugins.
But again, this goes for the self-hosted option. If you have a hosting provider that offers WordPress-specific services that cover all your hosting needs in one affordable package, then you don't have to worry about such technicalities.
In terms of the simplicity of the website management process, WooCommmerce at first glance seems to be more complicated than Shopify because it doesn't have a drag-and-drop feature.
But just because WooCommerce itself doesn't provide this option, it doesn't mean that it's out of your reach entirely. 10Web, as a hosting provider, for instance, has a website builder based on Elementor, which makes coding unnecessary and allows you to design your website via drag and drop.
Besides that, you have greater freedom with WooCommerce when it comes to your eCommerce site's functionality, design, etc. because of the incredibly high number of possible extensions, a great deal of which is free.
Take, for example, our hosting services. All plans include:
40+ stunning designer-made and mobile-friendly website templates,
40+ premium widgets, consisting of Elementor and premium 10Web widgets, and
50+ premium plugins, such as Photo Gallery, Form Maker, Slider, etc., that will cover your every need.
3. WooCommerce vs Shopify: Comparison of Payment Methods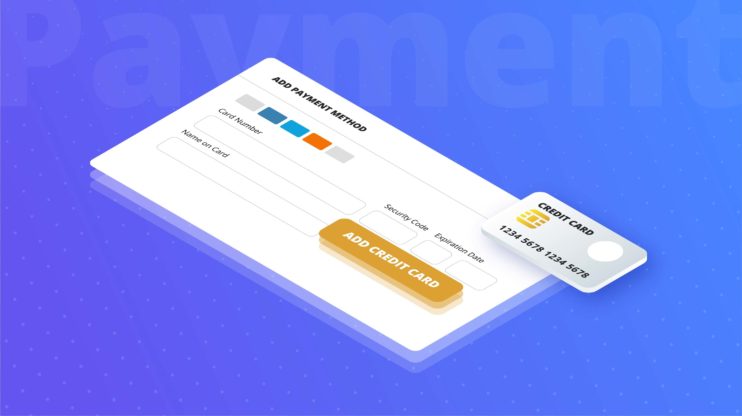 The payment options are a crucial part of our WooCommerce vs Shopify review because if you don't provide your customers with the right options, they won't be able to purchase the items you're selling even if they want to.
Shopify
With Shopify, you have a wide range of payment methods available to you. On one hand, there's Shopify Payments powered by Stripe, which is Shopify's own payment method. On the other hand, you have the most commonly used payment solutions at your disposal.
With Shopify Payments you get the better deal because you have to pay the regular 2.9% plus 30 cents transaction fee with no additional third-party charges. For higher plans, the rate can go as low as 2.4% + 30 cents.
But as mentioned earlier, the biggest disadvantage of Shopify's payment solutions is that they charge an extra 2% for third-party payment options per transaction on top of the fee that you have to pay to the third-party payment service. For example, in the case of PayPal, you would have to pay the 2.9% + $0.30 PayPal fee plus the extra 2% fee from Shopify, which is a lot. These charges are only for the basic plan, for higher plans the rate is reduced (0.5% for the highest plan).
WooCommerce
The great thing about WooCommerce's payment methods is that you get PayPal and Stripe automatically, which already covers a lot of online customers. PayPal alone has over 300 million active user accounts and with good reason: It's one of the safest payment solutions.
Another major plus is that WooCommerce offers smaller, more region-specific payment methods. You can add these payment gateways by installing the respective plugin, a considerable number of which are free.
So, basically the only costs that you have to worry about are the ones charged by the payment services provider. WooCommerce itself, as an open source platform, doesn't charge anything for your transactions.
To sum it up for you, if you're using Shopify and use their payment solution, Shopify Payments, you'll be charged the same amount you'd have to pay for other popular payment service providers, such as PayPal or Stripe. In that case, there's no difference in the WooCommerce vs Shopify battle. You'll have the same expenses with both options.
If you, however, want to use multiple different payment options from third-party providers, then WooCommerce is the best option, because it won't charge the extra 2% transaction fee as Shopify does.

4. Integrations and Add-Ons: WooCommerce vs Shopify
ECommerce websites usually come in different shapes and forms. So, it's understandable that an eCommerce platform can't match this huge variety and cover absolutely everything users need.
That's when integrations and add-ons come into play. They are there to cover all your needs that go beyond the very basic elements of running an eCommerce website.
Shopify
Shopify provides an API that allows third-party providers to access your Shopify-related data and makes it easier to embed new elements into your eCommerce site.
For purchasing new integrations and add-ons, Shopify offers an App Store where you have a mixture of free and paid tools. Here you need to be careful when purchasing "free" apps because they might include additional prices from third-party providers.
WooCommerce
Being a WordPress plugin, WooCommerce offers its users access to over 55,000 WordPress plugins. About 1000 of these are free WooCommerce extensions, and about a hundred are premium (paid) options. They serve a great variety of purposes, guaranteed to meet your every need.
With WooCommerce you can also have a plugin designed specifically for your store. You have the same option with Shopify as well. The major difference is that this process runs much smoother with WooCommerce.
You also get access to thousands of WordPress themes and templates, which provide a lot of flexibility when it comes to your website's functionality and design.
Quantitatively and qualitatively, Shopify can't match WooCommerce's offer.

5. Security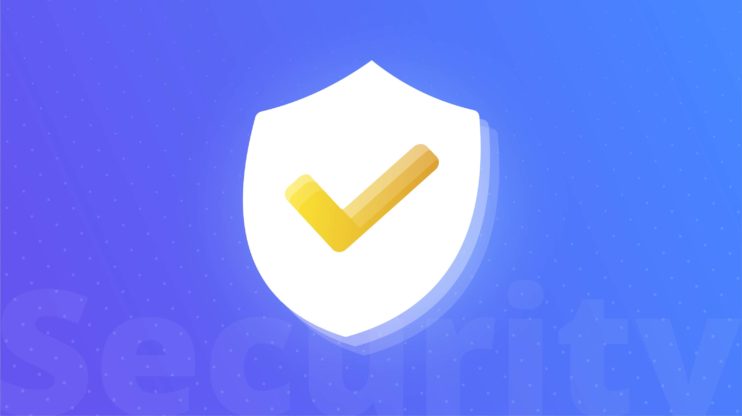 In the age of digitalization, cyber resilience is a must. So let's have a look at the security services of WooCommerce vs Shopify.
Shopify
Shopify is a fully hosted service, meaning that security issues are taken care of for you, allowing you to relax and focus on other more important elements of your online store.
Moreover, Shopify is PCI compliant, meaning that it adheres to security standards designed to ensure the security of payment data and prevent fraud.
With Shopify, you also have the option of using two-step-authentication, which provides an additional protection layer. And of course, all Shopify plans include an SSL certificate that will encrypt your data exchange and provide protection from unauthorized third-party access.
You also have a backup solution that's free for small stores but chargeable for bigger stores with a higher number of transactions.
WooCommerce
Legend has it that WooCommerce lacks security measures because it's self-hosted, i.e. the online shop owner is responsible for the security of his or her website.
Technically, this is true, but only if you don't have a reliable hosting provider to support you with these kinds of issues.
At 10Web, for example, we provide a very robust security service, which guarantees the safety of your site. Here's are some components of our ever-evolving security measures:
a free SSL certificate,
constant monitoring,
built-in login attempt limitations,
a scan for vulnerabilities, malware, and file changes,
DDoS attack protection,
full and quick reparation and restoration of hacked sites.
Our users can conduct manual or automatic check-ups of their sites' security status. But, if worse comes to worst, our 24/7 system administration team is always there to assist you and conduct those check-ups for you.

6. SEO
If you want your online business to be successful, then you need to make sure that it's visible on search engines. For that, you need to mind some basic search engine optimization techniques that'll improve your site's search engine ranking. SEO has become so important over time that it's become a separate profession.
Nowadays, most companies have their own SEO specialists that are solely responsible for improving the search engine results page (SERP) ranking of respective websites. The search engine that you want to rank high on is, of course, Google, given that it's the most popular search engine worldwide.
So, let's take a look at who is better suited at ensuring great SEO results, WooCommerce or Shopify?
Shopify
Shopify offers SEO recommendations that are specifically made for Shopify websites and are designed to boost your Google ranking. Some of these recommendations include the following:
Elimination of duplicate URLs from internal linking architecture,
Elimination of duplicate paginated URLs,
Keyword research,
Image compression with the help of crush.pics,
Elimination of unnecessary Shopify apps.
In addition to this, you always have the possibility of adding SEO plugins from the Shopify App Store, such as for example the SEO Booster, which won't cost you a dime and is there to scan your website for potential obstacles that might be negatively impacting your SEO performance.
WooCommerce
WooCommerce comes with a code that's already pre-optimized for SEO. Moreover, since it's integrated with WordPress it grants you access to a ton of very effective and sometimes free SEO plugins (e.g. Yoast).
With WooCommerce, you can add meta titles and descriptions to help people and Google understand what your page is about before clicking on it, thereby reducing your bounce rate.
This is all well and good if you choose to rely on an automated WordPress hosting provider, such as 10Web.
We have an SEO service that's dedicated to increasing your Google ranking by always providing you analyses and recommendations on how to improve your SEO performance.
Here are some of the features that we include in our SEO service:
Custom Metadata,
XML Sitemap,
Canonical URLs,
Search Analytics,
Redirects, and much more.
These features are included in all our plans.
Plus, you also get some helpful assistance when it comes to your URL, which will increase the accessibility of your online store.

7. Multilingual Stores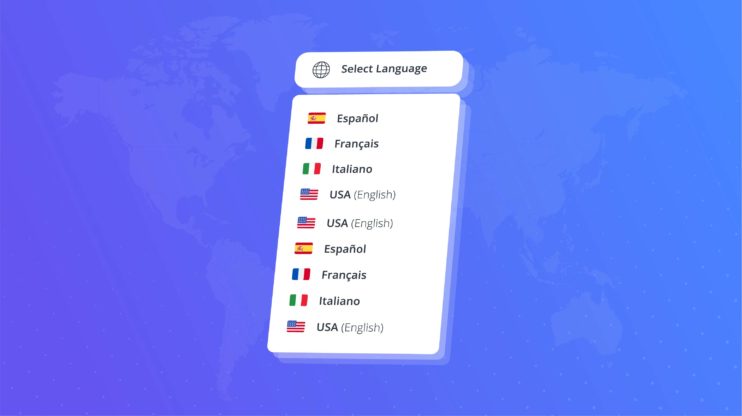 The next item on our WooCommerce vs Shopify comparison list is the ability to sell in multiple languages. This, of course, isn't a must for everybody, especially if your online business is meant for a specific region only. But you should nonetheless consider that the World Wide Web is designed to reach a wider audience. So you should always be expecting visitors from different corners of the world.
Wouldn't it be a pity if you're a UK-based business and users from France caught wind of your website but couldn't make use of your services or purchase your products because they couldn't navigate an anglophone website? Let us answer this one for you: Yes, it would be a shame!
Shopify
With Shopify, you have the opportunity to use multiple languages. Your translated content will have a separate URL. In the case a specific translation isn't available, your content will be shown in its original form with the primary language.
Shopify allows you to translate your content into 5 additional languages. Should you upgrade your plan, you'll be able to translate your site into up to 20 languages.
Shopify itself doesn't offer translation services, for this you'll need to consult third-party providers. There are different apps that you can use, such as langify which will cost you $17.50 per month.
WooCommerce
With WooCommerce, on the other hand, you have to install a plugin that helps you enable multiple languages for your website. You have several options at your disposal, such as WPML, Plylang, and MultilingualPress. WooCommerce itself focuses on the latter option, which is why we'll follow suit.
MultilingualPress uses Multisite, which "integrates several independently linked websites in one WordPress installation." Each website in a multisite is language-specific and is at the same time linked to the other integrated websites.
The multisite approach is especially beneficial for your website's performance, flexibility, and SEO. The plugin will cost you $199 per year, meaning that you'll have a monthly cost of about $17. If this is too expensive for you, we recommend you use the WPML plugin, which costs $79 for the first year, and $59 for subsequent years, which makes it by far the cheapest solution.

8. Support: WooCommerce vs Shopify
Every service provider needs to have a qualified support team that's available 24/7 in case a client is facing an urgent problem. We at 10Web believe that if a service provider doesn't have a great support service, they shouldn't have you. That's why we've included it in our WooCommerce vs Shopify checklist.
Shopify
Shopify's support team can be reached via multiple channels (chat, email, telephone) and is available 24/7.
For those who have a habit of first trying to solve their problems on their own and then involving others in their struggles, you can browse through Shopify's how-to posts or their video tutorials.
But when it comes to third-party integrations, you're on your own.
WooCommerce
Just like Shopify, you have a lot of helpful articles and videos there to help you solve your problems as quickly and efficiently as possible.
But as mentioned before, because WooCommerce is self-hosted, a lot of services, such as customer support, depend on the hosting provider you choose.
At 10Web, for example, we offer 24/7 customer service via chat or email. We have a highly qualified support team specialized in solving anything related to WordPress.
Moreover, our support service isn't something that's limited to one department only. Rather, it's a company-level service that each and every member of our 10Web team is happy to provide. And you don't have to worry about any limitations of our customer care. We're here to assist you with every problem, doesn't matter if it's third-party-related.

9. WooCommerce vs Shopify: Who Wins the Duel?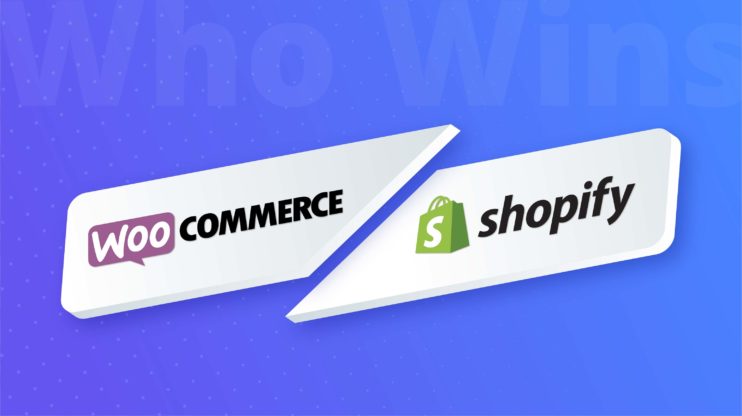 Not to say that you should always blindly trust the numbers but in this case, they do ring some truth. With a market share of 28.24%, WooCommerce is the leading eCommerce software platform worldwide. Shopify comes in third, and there's a reason for that.
Being an open-source solution and integrated into WordPress, the world's most widely used CMS makes WooCommerce a highly dynamic, functional, and efficient eCommerce platform.
For one, WooCommerce is the easiest of both options, given that there's a huge website hosting market offering WordPress specific services that will make sure that your website runs smoothly without you having to worry about technical details.
Secondly, it provides you with a great deal of flexibility by providing you full control over your online shop. Moreover, you have a much bigger repertoire of plugins at your disposal that will meet your every need for sure.
On top of that, it has a solid price-quality ratio, always making sure that you get your money's worth. If you go through our WooCommerce vs Shopify checklist, you'll find that WooCommerce not only matches Shopify's level of quality but it also outperforms Shopify in many aspects (ease of use, payment methods, integrations, and add-ons, etc.). And all of this for a significantly low price.
Considering all of the above, there's no denying that WooCommerce is the winner of this WooCommerce vs Shopify duel.

10. FAQs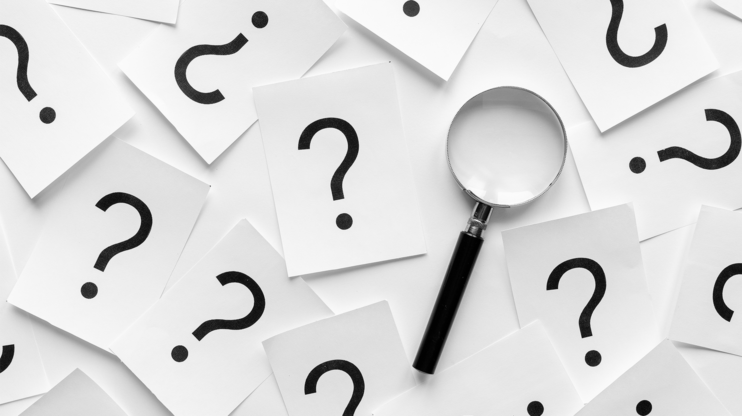 Can I use Shopify with WooCommerce?
Yes! You can use the Shopify Connect for WooCommerce plugin, which will let you integrate your Shopify items into your WooCommerce store. That way Shopify will be in charge of payments and order management, while WooCommerce enhances the number of features available to you, such as reviews and linked products.

Is Shopify faster than WooCommerce?
Not at all. WooCommerce is a self-hosted platform which means that on its own it might not be as fast as Shopify, but depending on which hosting provider you rely on it has the chance of being even faster.
10Web relies on state-of-the-art hosting infrastructure which guarantees extraordinary speed and performance. Additionally, we offer speed optimization services to make sure that your website is at all times optimized to reach a 90+ PageSpeed score. It's a guarantee that you'll get only at 10Web and nowhere else.

Is WooCommerce better for SEO?
Yes! WooCommerce is based on WordPress, which is optimized according to SEO guidelines. A lot of SEO elements, such as meta descriptions, permalinks, and alt tags and descriptions are already included in WordPress's source code. Even the WordPress themes, which are an extension to the source code and extend the functionality of your website are compliant with SEO rules.
If all of this isn't enough, you always have a huge repertoire of SEO plugins that you can use, which will make sure that your online store is optimized for search engine visibility at all times.

Can I migrate from Shopify to WooCommerce?
Absolutely, you can transfer your products from Shopify to WooCommerce with the help of the built-in product CSV importer.

What features of the WooCommerce platform are not present in Shopify?
Being a hosted platform, Shopify lacks flexibility. For one, you have fewer possibilities for integrations and add-ons, no migration options. And the use of third-party services/products is allowed but only on their terms.
Overall, with WooCommerce you have a more extensive set of features available to you, more freedom, and a simpler pricing structure.

Which eCommerce platform is better for non-programmers: Shopify or WooCommerce?
Most people automatically assume that Shopify is the best and most intuitive solution for web hosting newbies. This is mostly based on the fact that Shopify is a fully hosted platform, whereas WooCommerce is self-hosted, meaning that you have to take care of a myriad of elements yourself, such as security, performance, backup, etc.
But this is only half-true. Whether you have to take care of the technical aspects of hosting a website yourself or not depends fully on the hosting provider you choose. With 10Web, for example, you get automated WordPress hosting for the same price as shared hosting. In other words, with the help of AI and machine learning, most of the technical aspects of running a website are automated and are therefore much easier to handle. Automated hosting by definition is created to comply with the needs of the non-tech-savvy part of the population.
That's why don't let anybody instill fear in you by making you believe that WooCommerce is difficult to handle. It's really not, you just have to know which hosting provider to choose.
Just remind yourself that there's a reason why WordPress is the most popular CMS worldwide and that WooCommerce has a bigger market share than Shopify. There's no way it would be this popular if it was so complicated to handle.
Hope you found our comparison useful. Do you have experience with WooCommerce or Shopify? Leave a comment telling about it down below!