Medium VS WordPress: Where to Start a Blog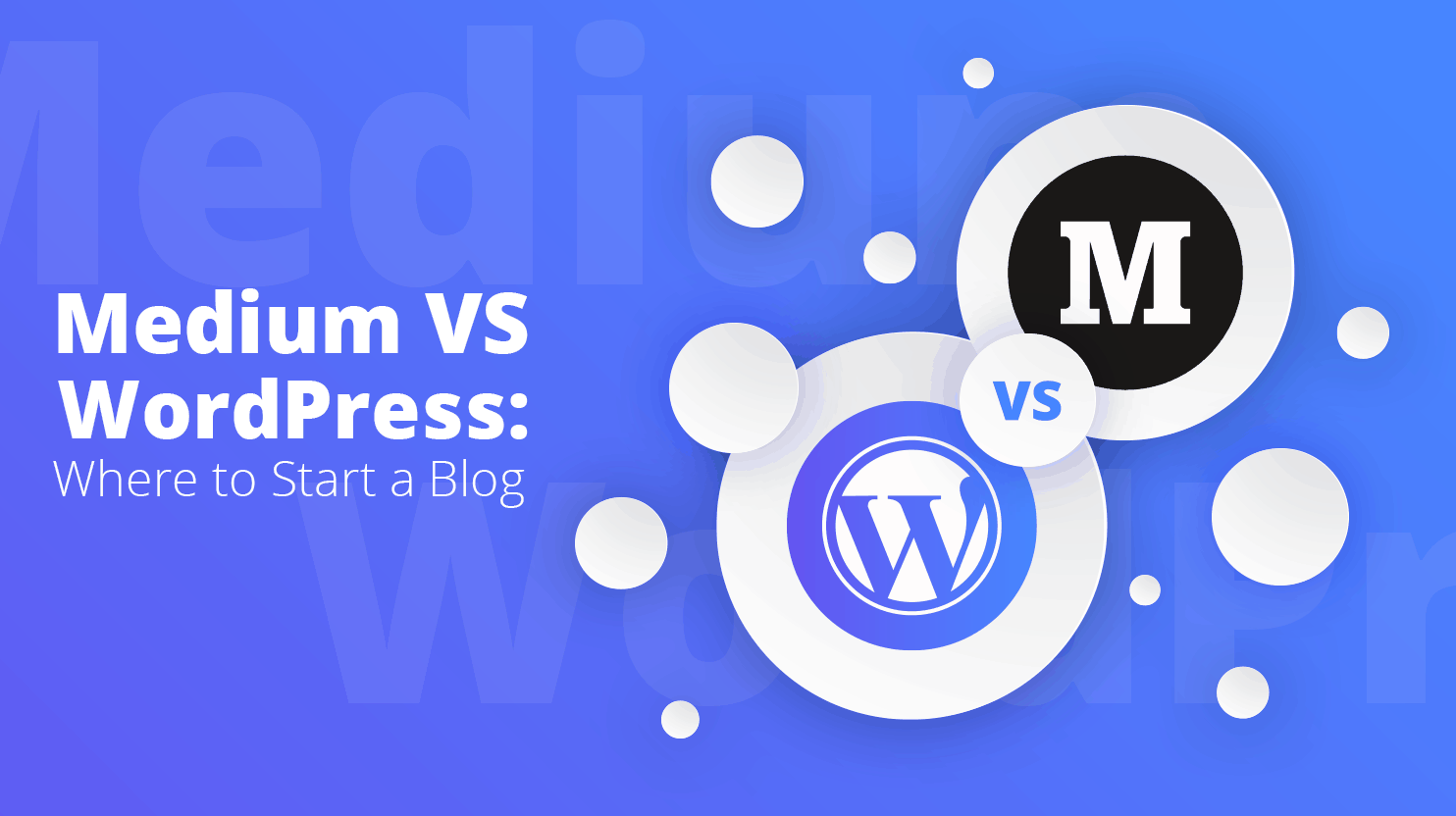 This romantic friend of mine always says bad choices make the best memories. Of course, she is basically referring to the drummer she was dating recently. And well, maybe the older dude she was going out with before too. Now that I went there, I guess the one before — the guy with the long beard and tattoos — has also contributed to the development of her philosophy.
Anyway, this might or might not be true in dating life. Speaking of blogging, though, I do not think making all those wrong choices are gonna pay off for you. This particularly holds true when we're talking of such primary and crucial choices as picking the platform where you're gonna blog.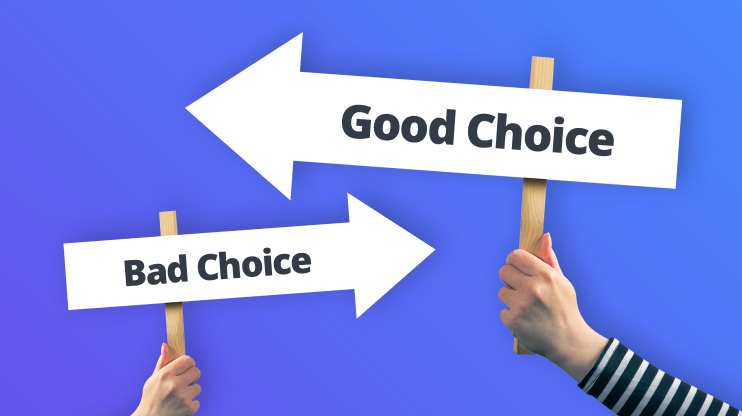 Most often bloggers struggle with the choice between two popular options, Medium and WordPress. The two are utterly different, each with its pros and cons and it takes very close consideration of each individual case to choose the right platform for you personally.
Now, we'll talk about each option separately, go over what exactly each of those is and then discuss the reasons why you might consider blogging on each platform. Here's a little preview of this Medium VS WordPress article. Feel free to skip to the section you're interested in more.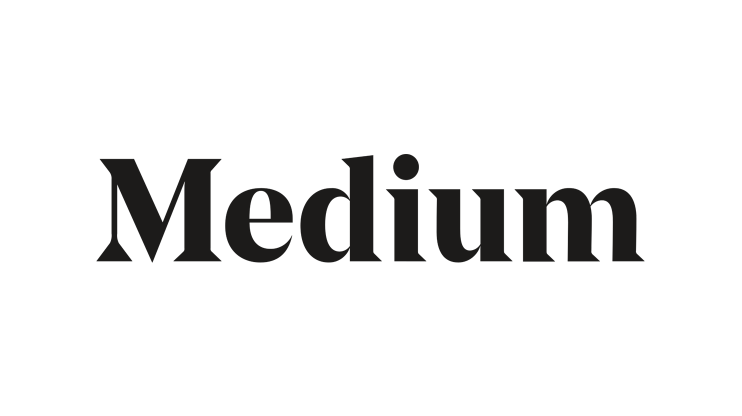 As Medium people love to declare, Medium connects people, stories and ideas that matter to you. To simplify, it's a place for writers, publishers and readers to mingle, share ideas, network, and grow.
Let's take a little Medium tour together. First, the numbers. Medium has around 100 million active readers and great domain authority, which is quite a lot so if you write a piece with a potential to get popular, it has all the chances to reach a lot of people.
Second step is taking a look at its homepage. You're immediately asked to pick the topics you're interested in and Medium's large curatorial team will select the top trending stories tailored to your interests. That's great for you as a writer, too, especially if you have a set niche.
Third, notice the design. It's sleek and minimalistic, very "editorial." Things are black and white, the articles come with cute little illustrations. It's like a huge collective blog. What's not to like? You're probably itching to get started, aren't you?
Basically, Medium is a publishing platform for stories that allows you to attract a wide range of readers and, of course, if your story is truly good, your chances of going viral are pretty high.
But Medium is more than just a place to get published. It's a unique mixture of blogging and social media platforms, a place where you can write, read, and socialize.

Why Medium
Okay, so why would someone consider blogging on Medium.
Well, for one — Medium is super easy and fast to get started with. You don't need to go build a whole blog from design and scratch. All you really have to do before you actually start writing is to create an account on Medium.
What's more, is that Medium's text editor is super simple and cool. It offers you all the directly necessary tools you need without any complicated destruction.
There is also the fact that Medium isn't a mere blogging platform. It's sort of a social platform too. It's a place to engage in a professional community and benefit from communication.
If you write in the same niche as another writer, you guys can share readers: Your texts will be automatically recommended near their texts and vice versa. It's essentially a nicer way to say you can steal the spotlight from more popular guys.
There is still more to Medium. This platform is a pool of potential readers and if your writing is good and you find your way to market yourself — it's a place where you can find your target reader easily.
Overall, Medium is the place for writers. Of course, it does offer you image and video embedding and editing tools, however, one thing is to remember — the text, the writing is what matters on Medium.
What is WordPress?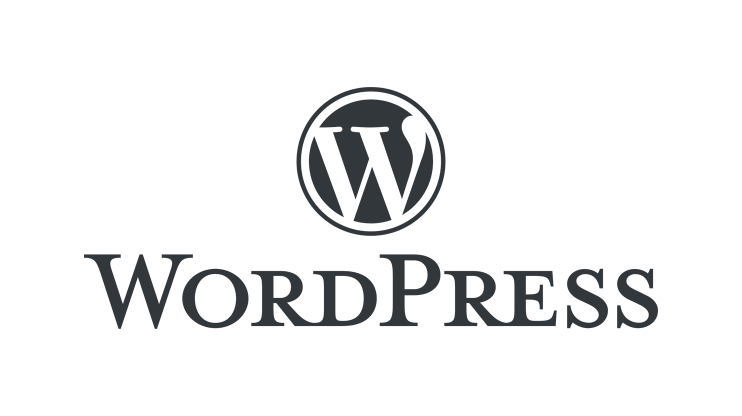 So now, what is WordPress?
WordPress, unlike Medium, is a full CMS — a content management system, which means it is a toolkit for you to create and fully manage a whole website. It's not purely about blogging — you can as well monetize your blog or create an E-store or a business website or whatever using WordPress.
For some added emotional effect, WordPress ain't just any CMS. It is, in fact, the most popular CMS in the world at the moment, with a total of 60%+ market share.
If we are taking a WordPress tour also, things look bleak at first. There is no homepage immediately asking you to choose your favorite topics. There are no articles you can't wait to read. There is only your new site, "just another WordPress website," with endless possibilities for customization.
To get your WordPress up and running, you need to figure out a few things for yourself. It can be tricky! You should learn about types of hosting, figure out your website budget, download the image optimization plugin, the backup plugin, tweak the design, create forms and galleries and security and who knows what else. So, you may be wondering, why people use WordPress at all. The short answer is: they want to own their content, have a website of their own.

Let's go into more details.
Why WordPress
Well, so why WordPress?
Oops, I just said it out loud and my colleague screamed back at me: "Because it's cool!" Or was that my inner self? Okay, whatever.
First of all — WordPress is about customization. I mean full and absolute customization. You create your own blog and you choose everything — from every single little detail of the design to fonts, from the colors to the tools and elements. Everything! Remember how we said everyone likes the design of Medium? Well, that's only because they have to be as neutral as possible to be as likeable as possible. On WordPress, you can create and communicate whatever brand you like with your website design.
In WordPress, you don't just blog. You literally manage the content. You don't have to stick to the simple text blogging and adding some visuals. Instead, you can use cool tools and elements such as new WP themes, plugins, and widgets for engaging your readers. You're free.
WordPress is a land of opportunities. You can jump to reconstructing your blog into something totally different, whether it's an E-store website or something else that you have in mind. Your WordPress site can always change with you.
When you've built your own website on WordPress, your content is not competing with any other authors or sources or opinions. You have the reader's full attention and can use it to convert him or her into a subscriber or customer.
Again — WordPress means control. You get full control of your space, your topics, your design, your comments, your blog's… well, everything. You create your kingdom, set your rules, build your own community and sustain it the way you want to.
Medium VS WordPress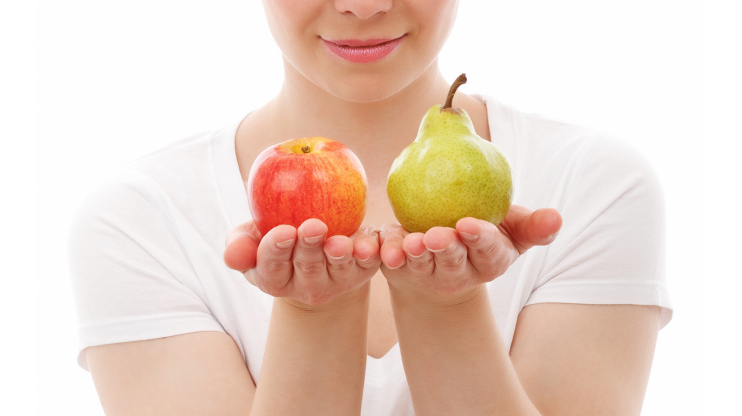 Now that we kind of discussed what WordPress and Medium are each about, and what the main benefits each offers are, it is important to put them side by side to actually compare and see who our ultimate winner is.
Of course, it is very much understandable, that it's a little bit subjective and the outcome of the debate might end up varying from case to case, but let's try to sort of generalize and draw a map of pros and cons.
Let's evaluate each main blogging feature with Medium and WordPress and see where it takes us:
Ease of Use
I mean… There's really not much to discuss here. Medium gets the crown.
You wanna blog on Medium? Just enter your name and email, confirm your email and start writing right away. On the other hand, it takes time to actually build a website before you start blogging on WordPress.
The text editors are different too. It's not like WordPress's Gutenberg editor is very confusing or anything. But still, the Medium editor is much less of a pain to figure out.
So, Medium is absolutely the winner when ease of use is what you're looking for.
Features and Flexibility
When it comes to features and flexibility, even the thought of comparing the two might totally hurt the feelings of good old WordPress. I mean, what's there to compare?
Medium is a fixed canvas for you to fill. On the other hand, WordPress is about endless elements, features, services, plugins, and addons that you can get depending on your interests.
Say, for example, you're travel blogging. On Medium you can… hmmm… write? Attach photos of your trip? Cool. On WordPress you can play with the whole travel context, create interactive maps, use tons of photo and video plugins out there to create additional effects.
Let's just not go into all the depths. I mean, WordPress, without a doubt, wins this category.
Price
WordPress is associated with a number of payments you just have to make, those being the price of the domain, hosting, and the fees of any additional services you may purchase. Medium, on the other hand, offers you free services.
Okay, Medium, you got this one too. You're cheap (no offense, just a mere fact).
Customization and Control
Now, we're so not discussing this in a boring lengthy paragraph.
Medium is for writing. WordPress is the king of customizations. Any customizations — color, shapes, fonts, styles, images, forms, pages, media, etc., etc.
WordPress wins with a triumphal knockout. That's it.
Community Building
I already said that Medium is a little bit of a social media network too. It's a place to connect to your potential publisher, do idea exchanges with fellow interested in the same fields as you, etc. etc. On the other hand, WordPress, although it allows comments and does offer response forms and contact forms to be embedded into your blog, is still not a networking platform.
So, yeah, Medium pretty much wins here.
Security
Backups are everything in blogging. Not backing up your content properly is one of the most catastrophic mistakes bloggers make.
Medium, however, doesn't create backups for your writings. It just saves whatever you write in one place alongside with all those other writers.
On the other hand, WordPress has endless backup and security plugins and even services — some of which come free and help you create safe and easily recoverable cloud backups for your blog.

Who scores? WordPress does!
And Our Winner Is…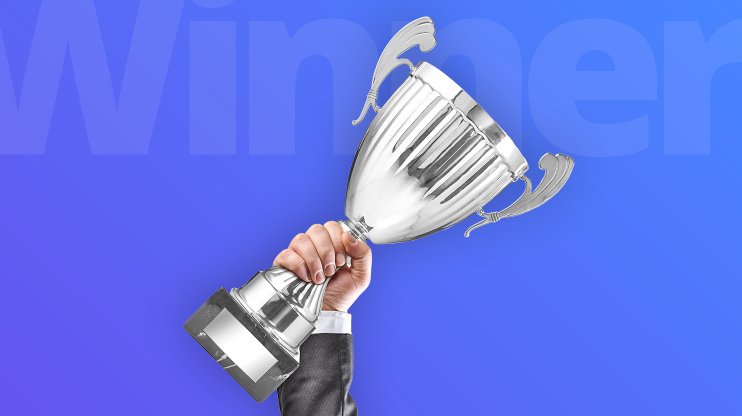 Let's draw a few conclusions depending on the observations about different criteria we're discussed above. Medium VS WordPress: What can we say?
Medium sounds like a cheap and easy option to start blogging when you want to engage in the community and the content you plan on offering is heavily based on text. It's also great for all those who are seeking professional communication as a writer, although Twitter definitely takes the crown in that respect.
On the other hand, WordPress is a bit more costly, harder and demands more effort to be into the process of blogging. But! It's so much more than textual blogging. In fact, it's a full website experience where you're the utter master! You decide on everything and anything and you're given all the flexibility on earth, whenever you need to switch from A to B.
I'd say, if we're talking blogging and I mean real cool blogging, not just making the ends meet — WordPress is the answer.
Plus, there are tons of WP-related resources, starting from blog creation guides to deep and detailed articles and videos on every single aspect of the CMS. Not convinced yet? Take a closer look at this list of beautiful WP websites or read our more detailed analysis of all the reasons why you should choose WordPress.
Besides, the tricky aspects of WordPress can all be taken care of by 10Web! Just get started with our free trial and get everything your blog might possibly need, be it beautiful designer-made website templates you can easily customize with our advanced builder or super secure lightning fast hosting on Google Cloud, automatically generated restore points or the best speed optimization service on the market. And all of this for the price of shared hosting, just $10 a month!

Build a WordPress website with AI assistant
Move any website to WordPress or create unlimited templates within minutes.
Still, if you're just starting out and you have 0 technical knowledge and you're too scared of technicalities and you're looking for the simplest text editor to put your thoughts together and you do not need a fancy website but a simple little blog works just fine for you, feel free to reach out to Medium. To keep it fair, Medium IS a great first platform for newbies.
Do you still want more options? Here's GearFuse's list of 5 blogging platforms for beginners.
There you go now. Don't forget to tell us in the comments below whether you're a WordPress or a Medium person and why.
Got burning questions regarding all things WordPress? Throw them our way in our WordPress Family Facebook Community, and we'll answer them right away.