Must-Have WordPress Plugins for Bloggers in 2022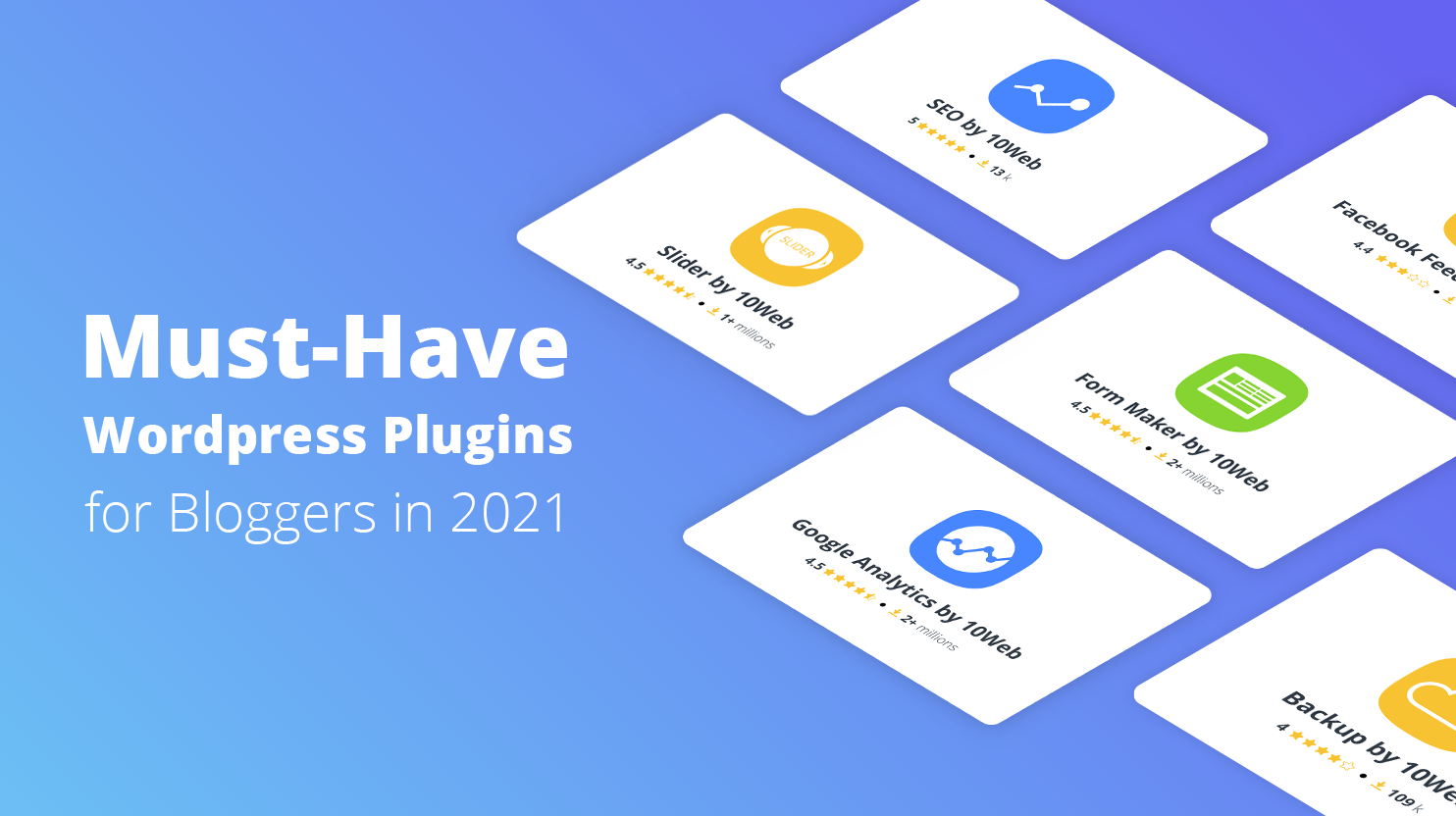 We've been talking a lot about what features a blog needs and how many possibilities WordPress gives. Now it's time to talk about the particular tools that you need in order to run your blog smoothly and effectively.
If you are new to WordPress, see our step-by-step guide on how to install a plugin first. Now that you can install plugins, check out the list that we've made for your blog:
1. WordPress Backup
2. SEO by 10Web
3. 10Web Security
4. Form Maker
5. Slider by 10Web
6. MailChimp WD
7. Facebook Feed WD
8. Google Analytics WD
9. Ad Manager WD
10. Get a bundle at once
In this article, we'll only be telling you about our plugins not just because we want to sell our services to you (we always want to; that's not the point) but also these plugins are really worth it. We use these plugins on this very blog.
Backup. That's what lets you restore your data whenever it gets lost or damaged. Pretty obvious, huh? Well, not everyone cares about their data until it's gone. It reminds me of Carrie Bradshaw, the columnist from "Sex and the City" whose laptop crashes and only then she learns about backing up. If you haven't watched the series, Carrie, the lead character, is a writer and her whole life's work is on that laptop.
Now as you blog, you probably use cloud hosting which in most cases is safer than a laptop with no backup. However, your site can get hacked at any moment or you can accidentally click on the wrong button, so make sure it's always possible to restore your files and data.
With 10Web's WordPress backup plugin, you get cloud storage, 10GB of storage space from AWS S3, periodical scheduled backups on a frequency you prefer, an option to restore the latest version anytime quick and easy with just a click from your 10Web dashboard.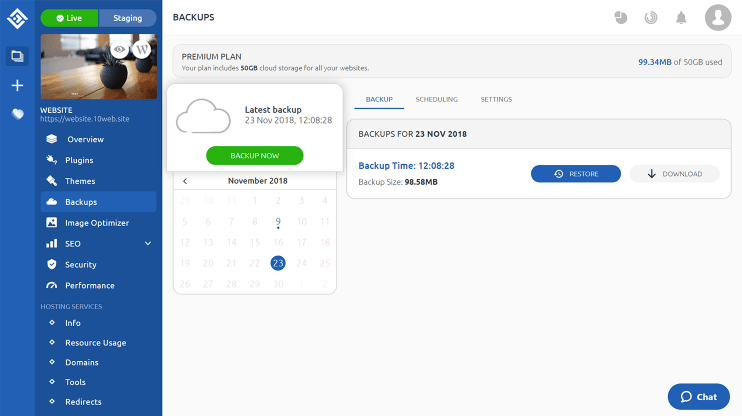 Our service is one of the few to offer differential backup. It saves time and storage space by only updating the latest backup files with recent changes, instead of backing up the entire website every time.
You can download the free version of the plugin here.
However great your content is, people won't be able to find it unless you optimize every single post for search engines. And before getting to the posts, you need an SEO-friendly website structure.
There are hundreds of resources for learning about SEO and even more tools for optimizing your website.
Some of the SEO tools come as WordPress plugins. At 10Web, we've combined all the best from these plugins with the features that users want but don't get. That's how we've come up with our SEO plugin.
Usually, people need to deal with multiple tools at a time for keyword research and search analytics. They have to manually add XML sitemaps, analyze their sites for technical SEO issues, find the ways to optimize separate pages with meta-titles and descriptions, and much more. Our SEO plugin has all these features in one place.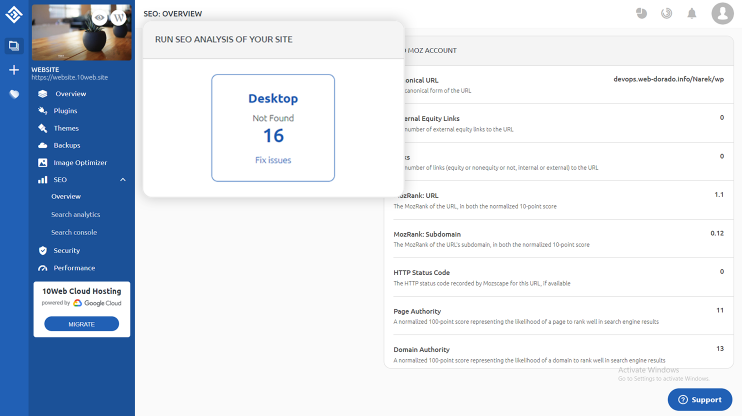 There are a million ways a hacker can damage your website and hundreds of ways to secure it. You can do it manually or use one of the many tools.
If you're not an IT professional, you'll eventually end up wasting plenty of time learning how to configure your WordPress site. Meanwhile, there are lots of plugins to make that job easier.
10Web Security service is the tool that combines all the essential features of WordPress security plugins. You can sit back and concentrate on your content while the service runs vulnerability scans and updates the old and compromised versions of your WordPress plugins and core.
10Web security also tracks your file changes and allows to restore the old files with only one click whenever you need to. The scans are unlimited. You can set your own scanning schedule to have more time for your main job — publishing.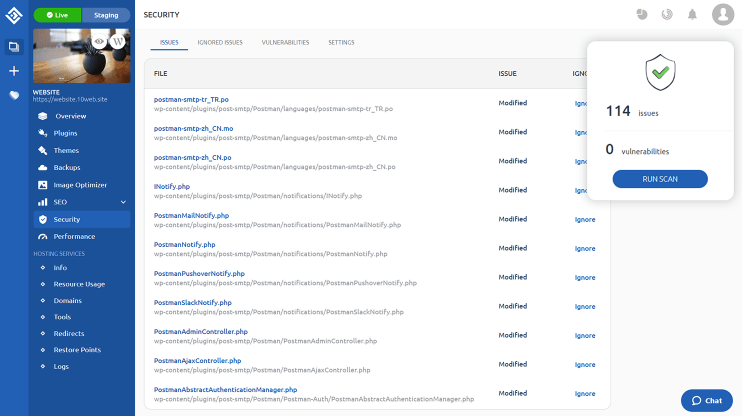 We've already told you how often you will need forms on your blog: for paid subscriptions, contributors' pitches, advertisers' offers, readers' feedback, surveys, etc.
For all these purposes and many more, we've developed the most convenient form-making plugin. It has the following features:
43 field types (Name, Email, Date, Captcha, etc.)
Custom emails for confirming users' submissions and notifying you about new ones
5 form templates ready to use, yet open for customization
13 themes for registration, orders, surveys, and more than 10 other purposes
Multiple display options for setting up display frequency, loading delay, position, etc.
Payment options: PayPal and Stripe with custom shipping settings
Manage submissions: number of entries, number of views, conversion rate and more.
Spam protection with Recaptcha, Simple Captcha or Arithmetic Captcha.
The plugin is irreplaceable for its flexibility. You can create multi-page forms using all the features mentioned above. And most importantly, you can implement conditional logic here!
It means that every next field can change based on the user's previous answer. That's how you personalize the form and avoid overloading it.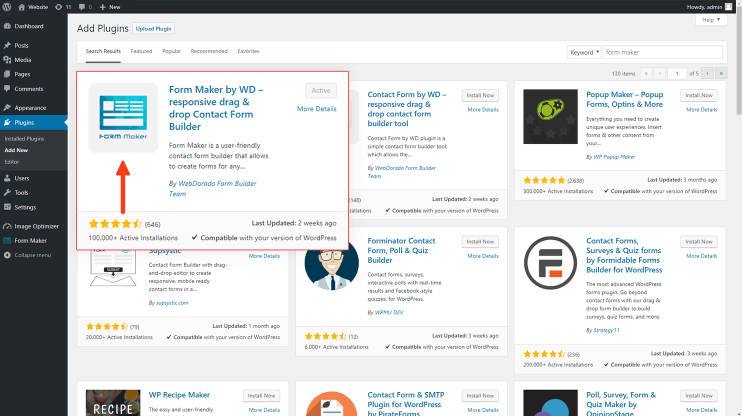 Want to highlight your top priority posts on your homepage? Or need to showcase "related" posts to keep readers engaged?
Oh, maybe you have multiple images embedded in one post and don't want them to take a lot of space on the page. Either way, a slider must be the solution you've been looking for.
10Web's Slider creates responsive and SEO-friendly blocks. With its simple drag-and-drop interface, you can build not only the traditional "carousel" but also sliders with 3D effect, "kaleidoscope", parallax (it's when you scroll and one of the parallel objects moves slower than the other) and 27 other awesome effects.
What else do you need for a slider? Oh, we know!
700+ fonts from Google
Self-hosted HD videos
Touch-swipe navigation.
Well, guess that's about it.
And, besides top posts and images, consider offering ad sliders to your partner advertisers. You can double the price for ad space (and I'm serious); with a well-thought slider, you'll drive more than twice the traffic of a static banner to your advertisers' sites.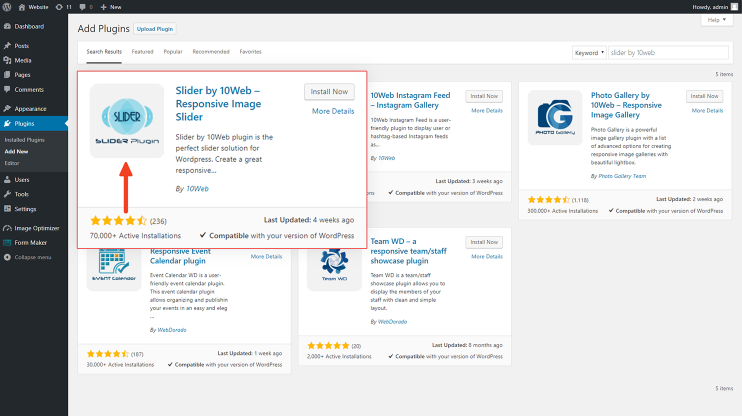 Remember how we were telling that you need subscriptions to increase you returning visitors' number? Now I'm telling how to get them. With our MailChimp plugin, you can add various subscription forms to your blog:
Embedded forms can be as long as you wish, that's why they are the best for collecting more details and adding paid subscriptions. As for one-field forms, we recommend embedding them in the middle (or at the bottom) of your blog articles.
Popups are impossible to stay unnoticed. So use them wisely and don't overwhelm your users with another popup every time they open a new page or refresh the one they're on.
Use Topbar forms when you want to avoid being pushy, just want the form to be there.
Scrollbox layover in the corner will get noticed but won't annoy the users.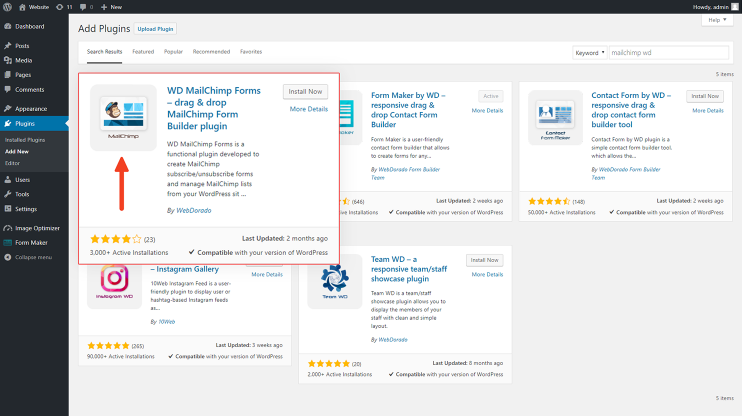 Now that you've built a subscription base, use the plugin to manage your email distribution. Daily updates, weekly digests or monthly newsletters — MailChimp is good for all of this.
Only make sure not to send too many emails at a time and personalize them as much as you can; you don't want to be mistaken for a spammer, do you?
Oh, and did we mention that MailChimp WD has a drag-and-drop interface and easy PayPal integration? We like our software simple so that it doesn't even require a user guide, not as if it's developed for developers; that's why these features are important to us as bloggers.
Is the content you generate for your Facebook page so important you want to show it on your blog, too? That won't be a problem! With this plugin, you can add to your page:
Your entire newsfeed or a particular type of content;
Separate posts to quote;
Videos that open in a lightbox or direct the users to your original Facebook post.
So if you thought your Facebook videos were stuck in the close community of registered users, this plugin's existence must be a good news for you.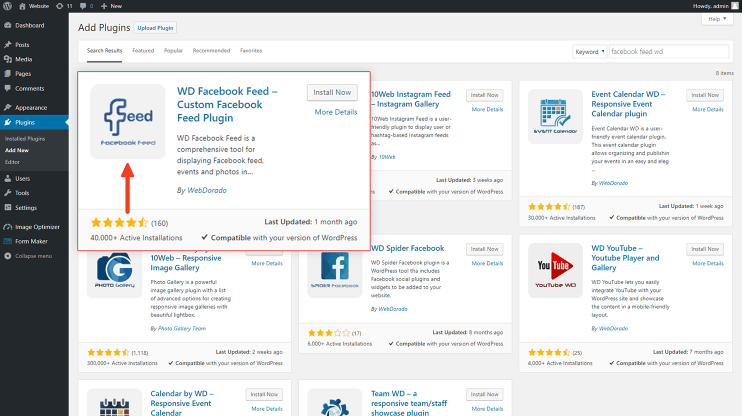 Get to know your audience! Google analytics will tell you where your visitors come from, which posts they read longer and what pages are so unattractive that users won't spend more than a few seconds.
In the reports, you can see the most active hours or days so you can start posting at the right moment to get higher user engagement.
Usually, you have to log in to your Analytics account in a separate tab to monitor all your numbers. You have to manage other users' access to the reports by their email and a lot will be missed in the huge amount of data that you see on the Analytics dashboard.
10Web's Google Analytics plugin displays custom metrics that are important to you on your WordPress dashboard.
You can control user permissions, like show the reports to your blog authors but not editors, or give and deny access to specific users. After you set your goals from the dashboard, you can get the most important reports via email․ You can download reports in PDF or CSV format.
The plugin not only allows to set and manage goals but also to integrate Adsense and Adwords.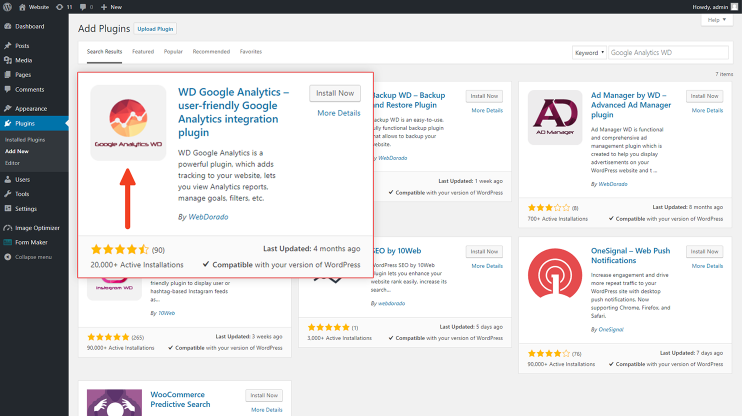 Now that you know all about your traffic in numbers, don't miss the chance to monetize your blog! You can charge the advertisers for every 1000 impressions (CPM), every click (CPC) or weekly/monthly/quarterly placement (fixed price).
You can plan and set up your campaign via our plugin which offers:
Ad scheduling, which is most convenient when you have to start a campaign on a weekend or at an exact minute.
Internal stats tracker to check the performance for each ad on your site.
Geo-targeting to reach out only to the audience of selected countries, cities, and states.
Device targeting to target users based on the devices they use. The simplest example is showing a mobile app ad only to mobile users.
User role management: of course you don't want your contributors to have access to your ads, so you can give the permissions only to the users you choose.
Mobile push notifications: connect your account to Ad Manager WD and get instant notifications on your smartphone through a Pushover application.
Make sure the advertising content matches the topic of your blog and is appropriate for your audience and start selling the spaces! Your blog reputation is way important than this moment's income.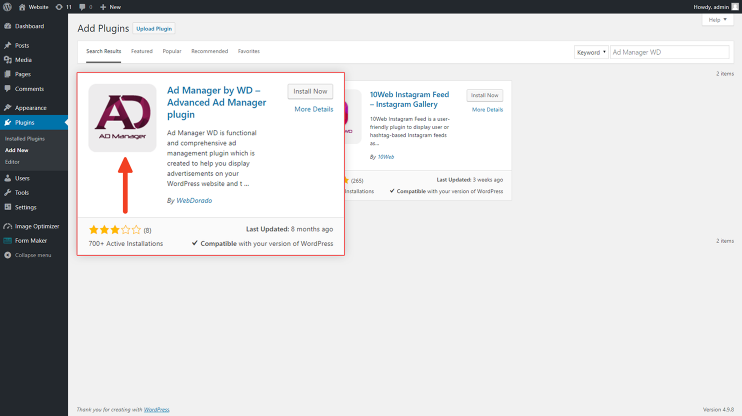 For a better experience with online ads, check out this ad spy tool.
All the plugins presented in this article are available in 10Web's subscription. Start your free trial now to check out the plugins!
The subscription covers all the premium plugins mentioned above, as well as Photo Gallery, Event Calendar and many more.
By subscribing, you get the 10 essential components of a WordPress website:
Automated WordPress hosting powered by Google Cloud
Effortless site builder
Stunning design
Powerful plugins
Backup solution
High-class security
Speed optimization services
SEO
Analytics
Technical support
If you're interested in other popular plugins for the most various WordPress needs, check out Trickyenough's list of essential WordPress plugins.
And here's a personal list of favorite plugins from Tidbits of Experience. Check them and see if you love them too.
What are other must-have WordPress plugins you would like to tell us about? Share your tips and ask any question in the comments!