10 Awesome Websites Made with WordPress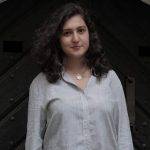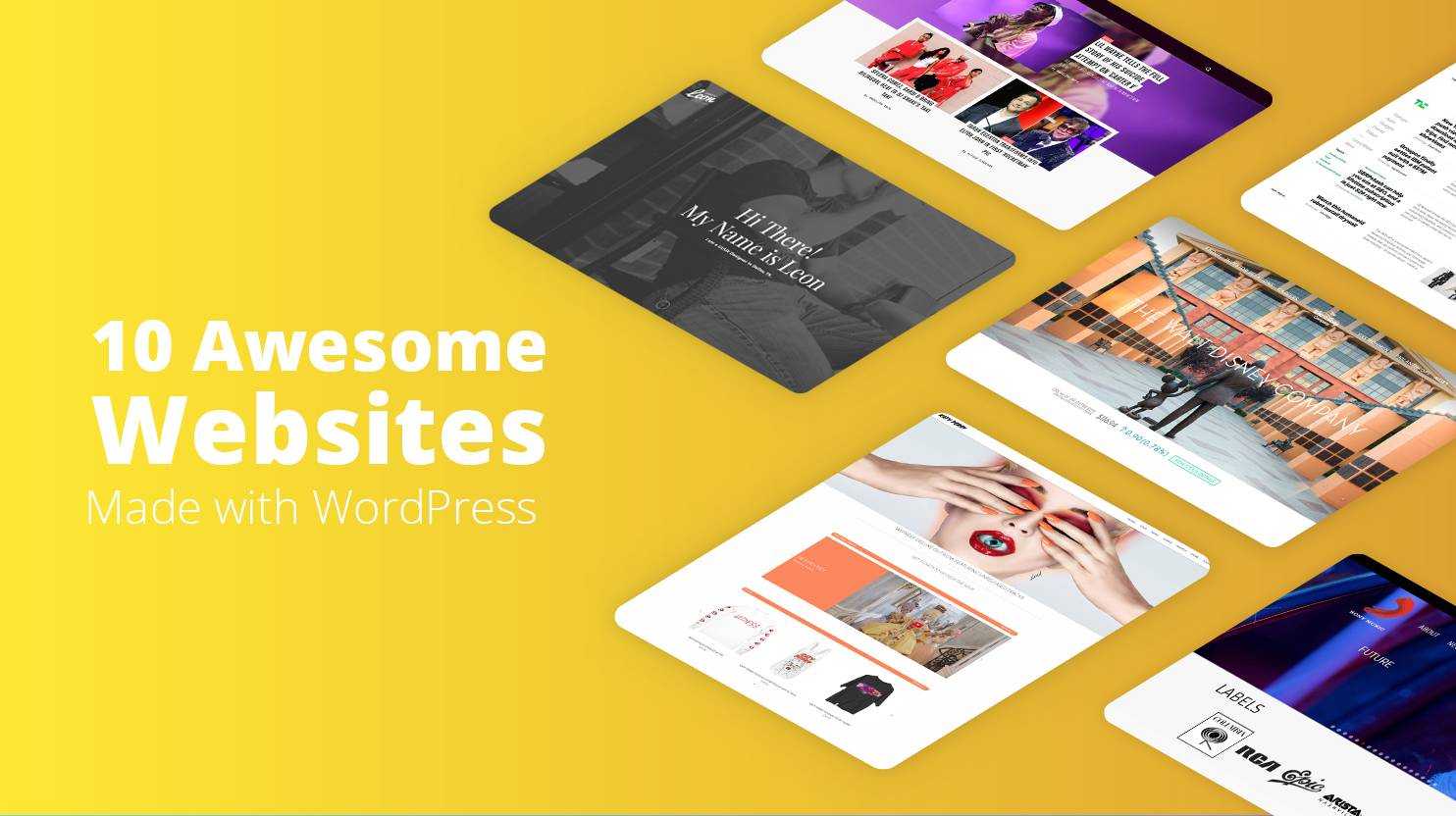 Back in May 27, 2003 Matt Mullenweg and Mike Little created WordPress, a platform which was to change the direction and trends of all websites.
WordPress has kept climbing higher and higher on the ranking lists of top CMS ever since.
At the age of nearly 20, WordPress powers 39.5% of all the websites on the world wide web and with a market share of 65% is, without doubt, the leading CMS on the market. Small blogs and personal photography websites, startups and world's top companies alike have decided on WordPress when creating their websites.
Here is a list of 10 absolutely gorgeous websites you probably have heard about, but might not know were created with WordPress:
Let's dive right in!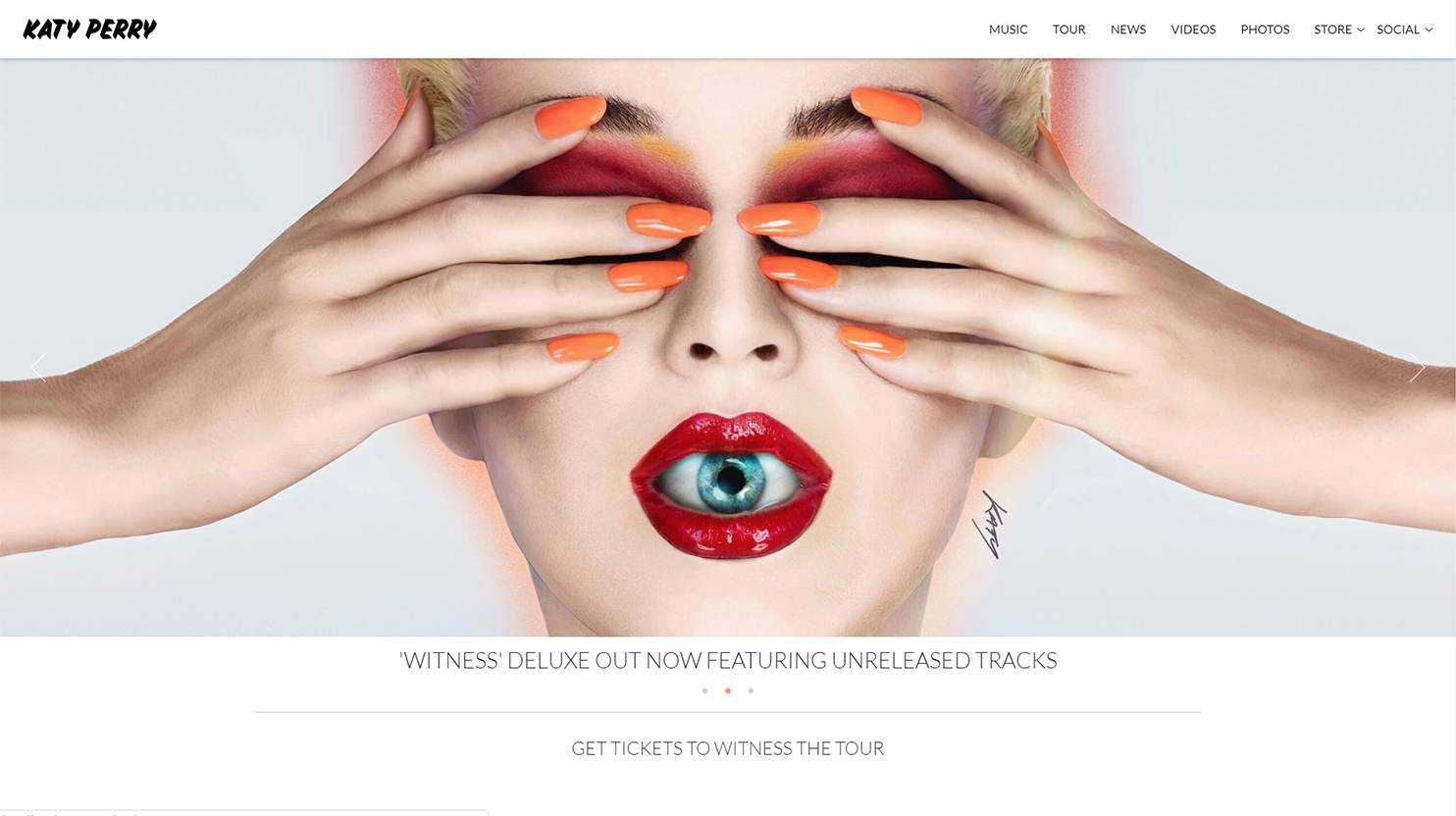 "This is the part of me
That you're never gonna ever take away from me
Throw your sticks and stones,
Throw your bombs and your blows
But you're not gonna break my soul,"
sang Katy Perry once and has lived according to her "unbreakable" nature since.
Not only is Katy a pop queen starring on MTV, with 13 Grammy awards and a huge list of others, but she also has an amazing official WordPress website.
Easily scrollable and user friendly, her simple website showcases the unique style of the pop star, providing information about the upcoming tours, top news, and a handful of easily navigable links to the artist's music, top products, etc.
Browsing the site is such a pleasure that you might spend a good 3 hours just jumping from page to page, checking the prices of cool Katy Perry tops and listening to her music, "cause she's a champion and you're gonna hear her roar!"

The technical secret of the successful website hides in the iconic Katy Perry custom theme and the use of the most popular WordPress plugins, such as WordPress SEO by YOAST, W3 Total Cache, Contact Form 7, Wordfence Security, nextGEN gallery, Meta Slider, WP Google Maps, The Event Calendar, Advanced Custom Fields, User Role Editor, and WP-PageNavi.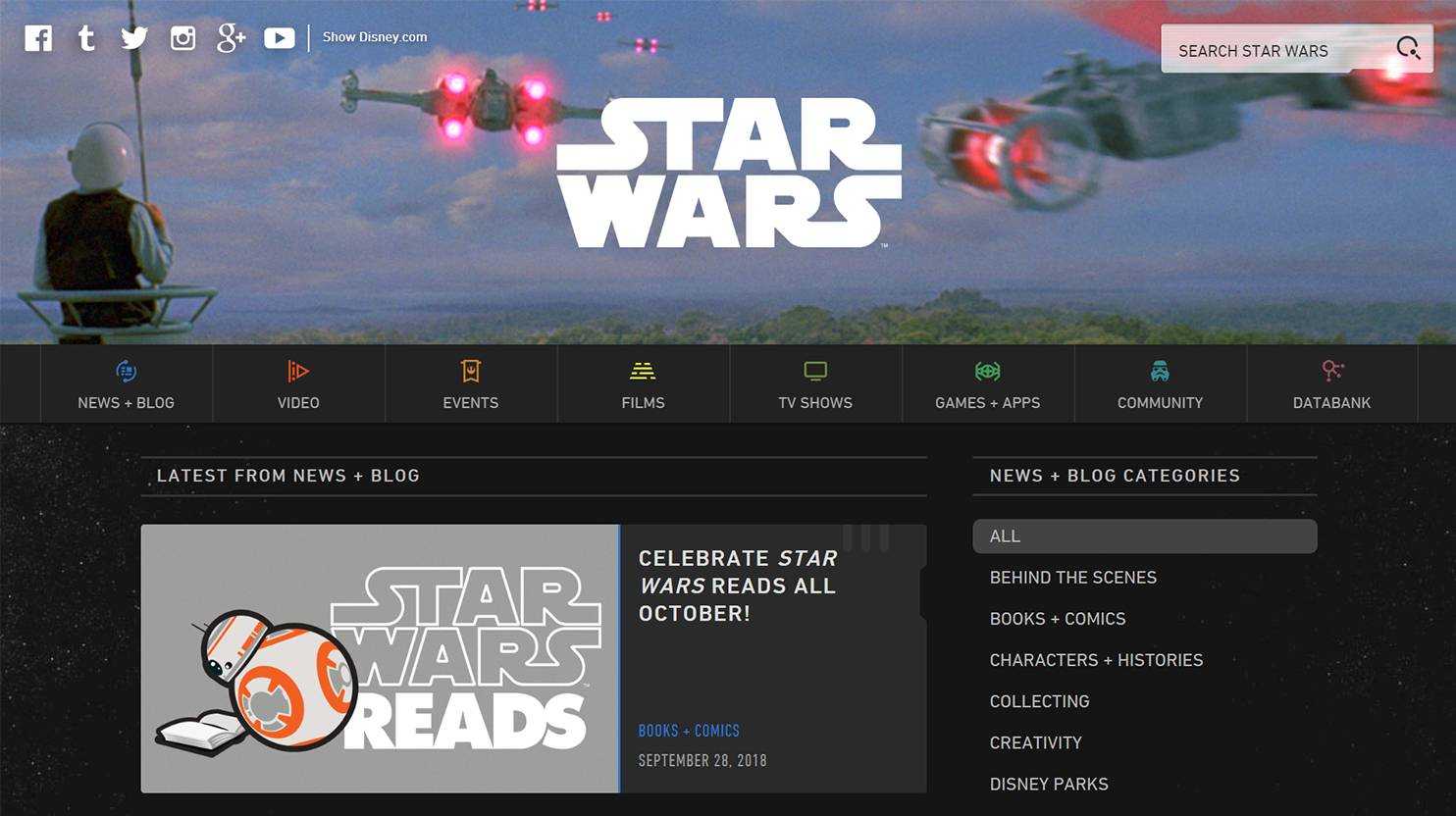 We shouldn't leave out movies from the conversation about pop idols. Especially, the movies that keep teens locked in their rooms for more than 15 hours for a Star Wars Marathon!
May the force be with you when you start browsing this amazing blog, cus you might be too mesmerized to stop and get back to your work or whatever you were up to.

The Star Wars custom theme (version 2.8.1), along with WP jQuery Lightbox, Disney doubleclick plugin, Panopress, W3 Total Cache, WordPress SEO by YOAST, WPML plugins create a paradise for a fun site full of latest news, best episodes, related games and applications, and a large community section where you can read about what crazy things crossed the minds of fans like you.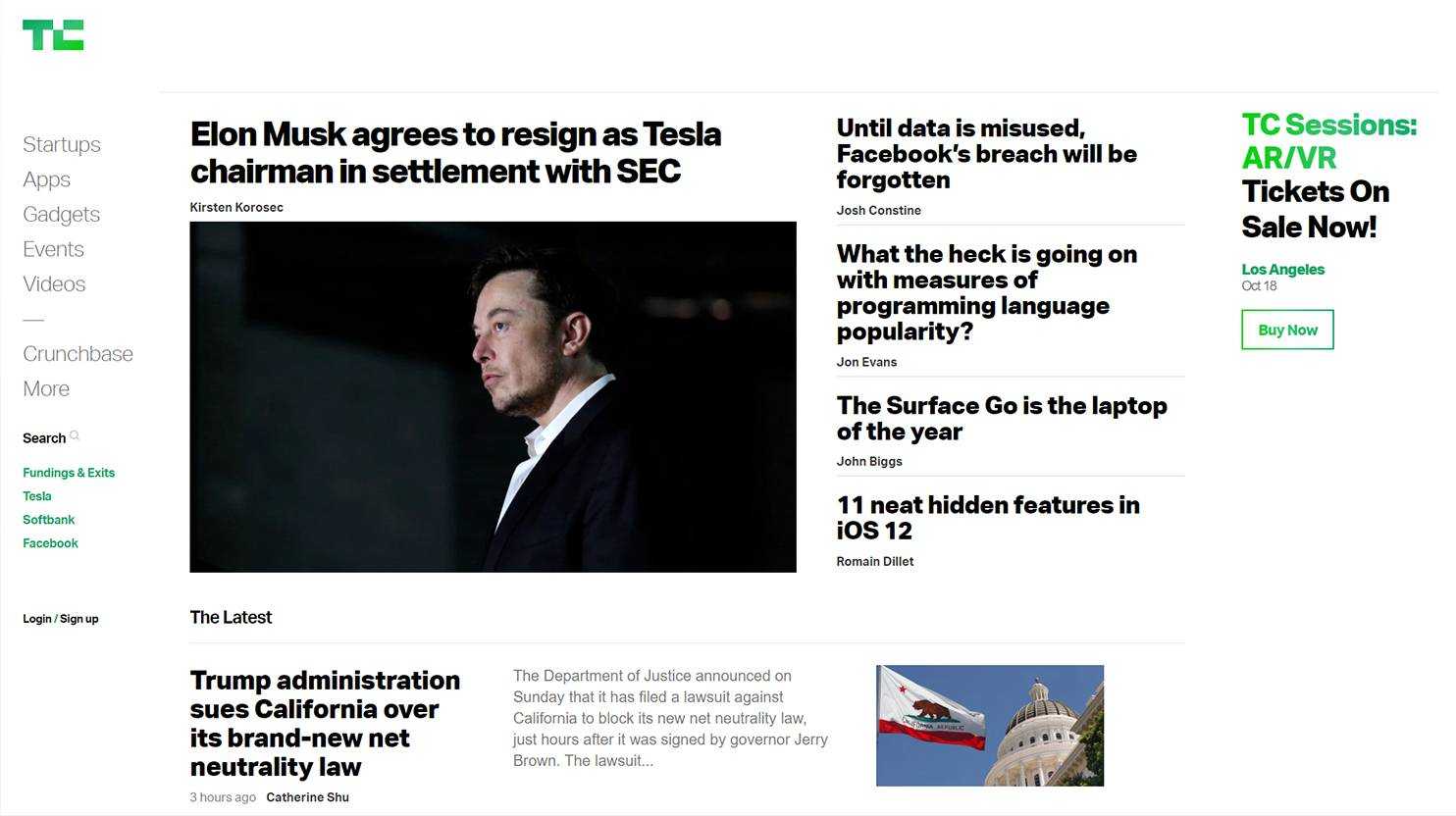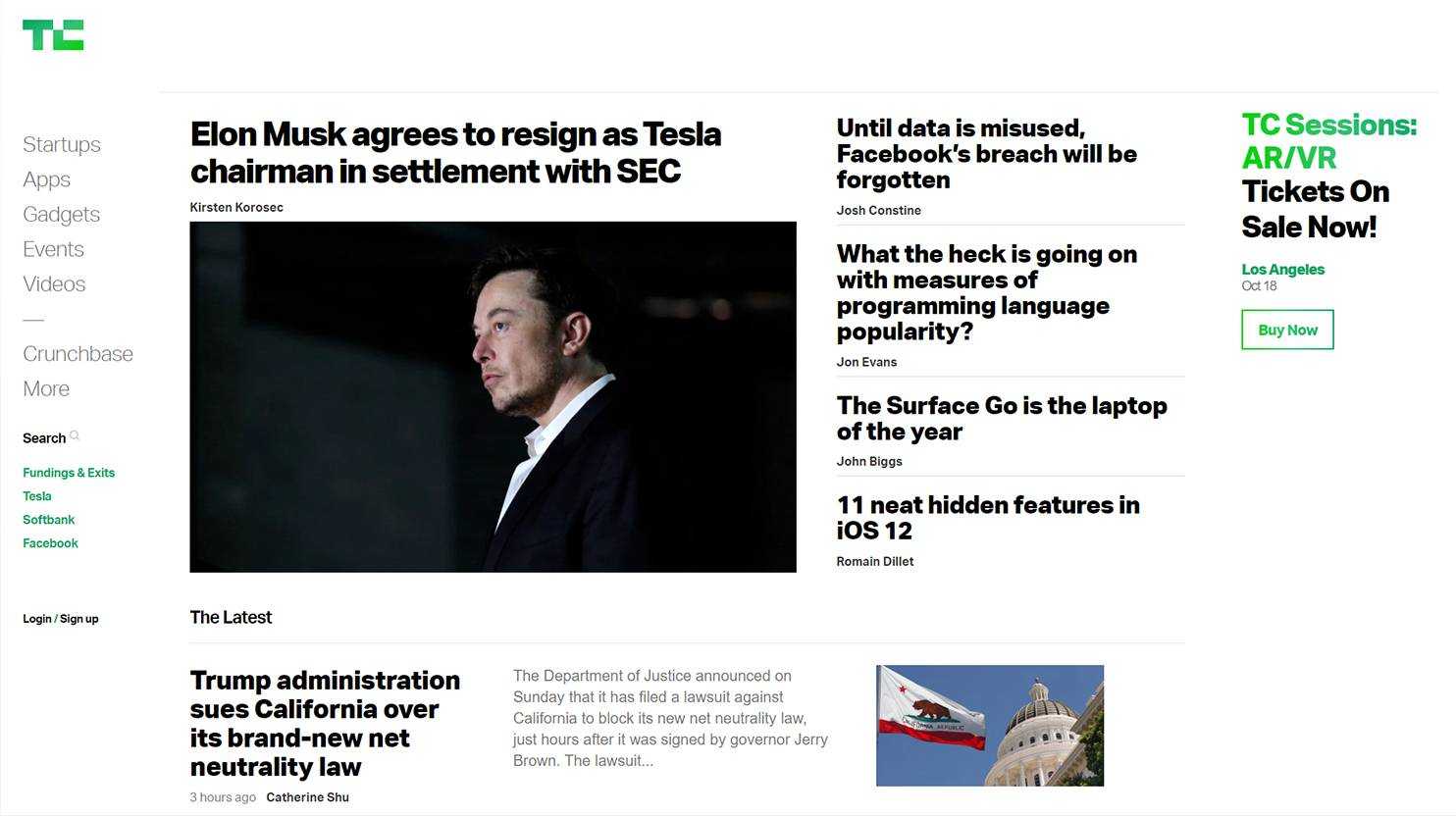 Minimalistic and well-organized, the website of the world's leading technology blog is also based on WordPress.
The emphasis of this "serious" website is put on the speed and impeccable performance, rather than style, so it makes sense to keep the latter as simple and readable as possible.

The site runs the TechCrunch 2017 custom theme and uses some of the world's most famous plugins, including Akismet, WordPress Importer, Jetpack, and others to deliver the freshest news and newest events from the world of technology.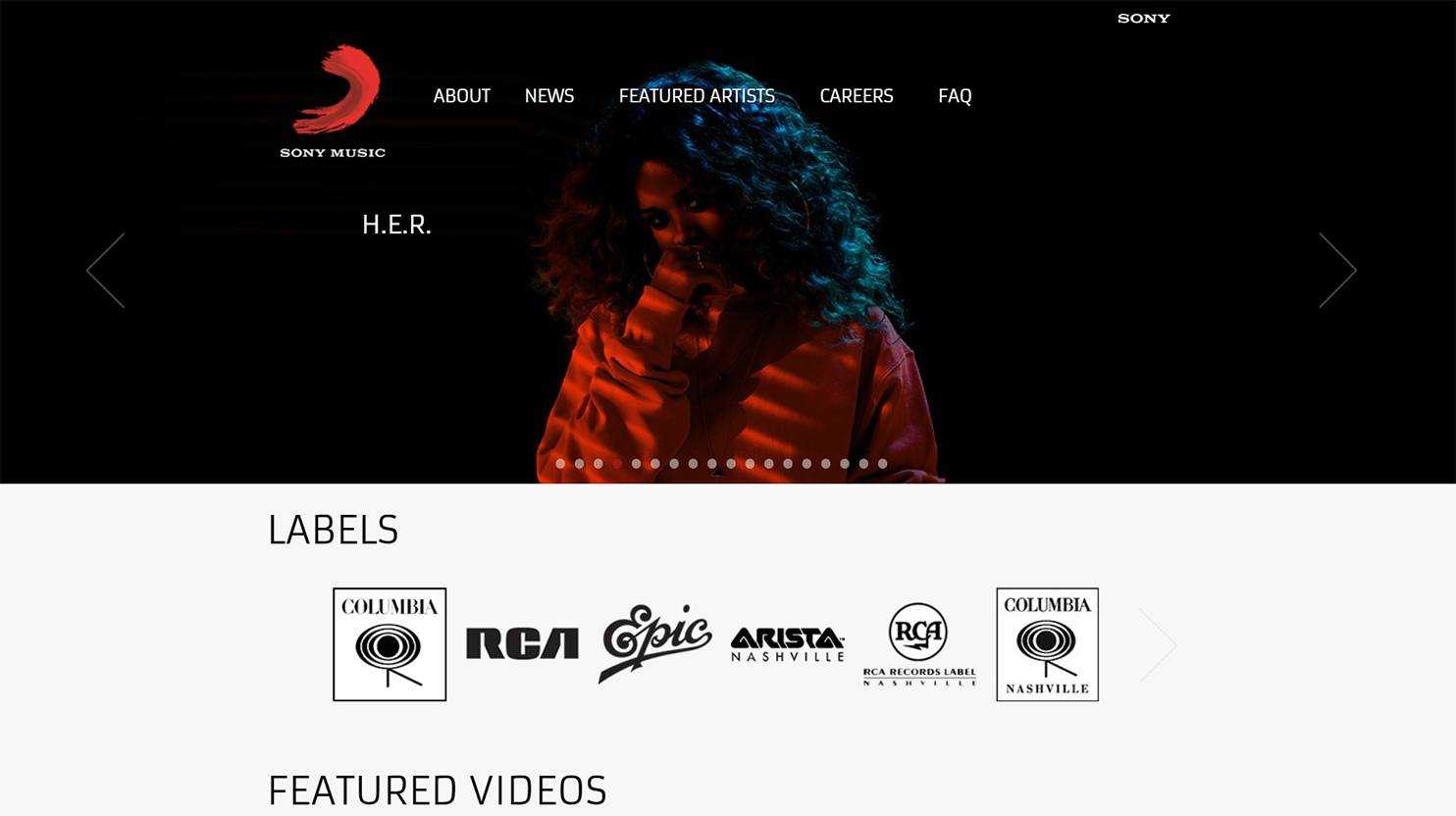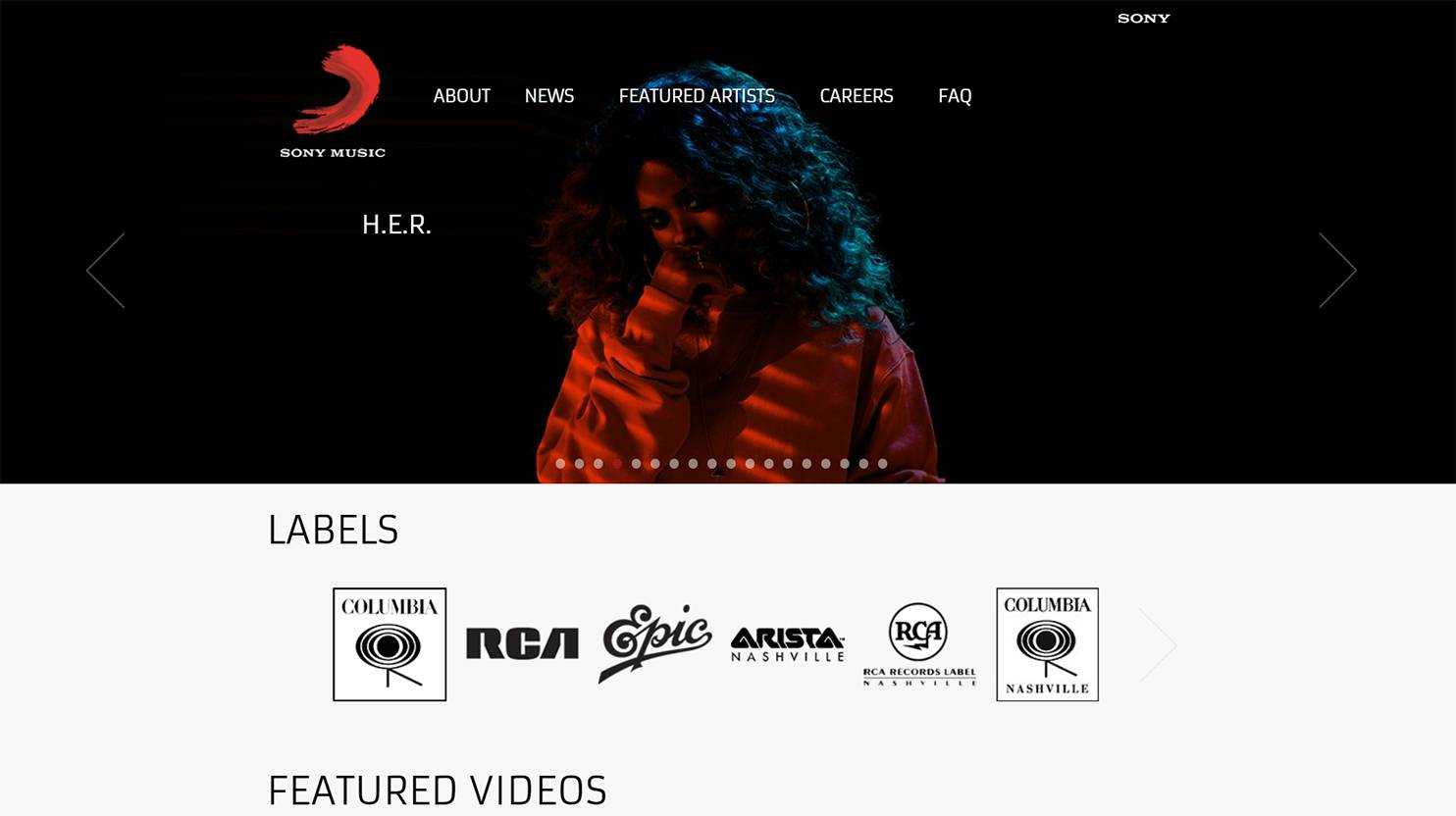 Sony Music is the owner of the world's best and most successful music contracts, the recording habitat of the most famous tracks with the biggest titans of the world music history of all genres, from rock'n'roll king Elvis Presley to today's pop icon and teenage girl fave Harry Styles, from Michael Jackson to The Clash and Kings of Leon, from the romantic melismas of Ricky Martin to the depressive electronic and indie rock of Kasabian.
And this very Sony Music's official website is built with WordPress,

Using the SonyMusic custom theme, W3 Total cache, Jetpack, and SEO with YOAST plugins, this website is fashionable, modern, and very functional, with a top slider showcasing the leading artists of the current music charts, the top news of music world, and links to the music of the featured artists.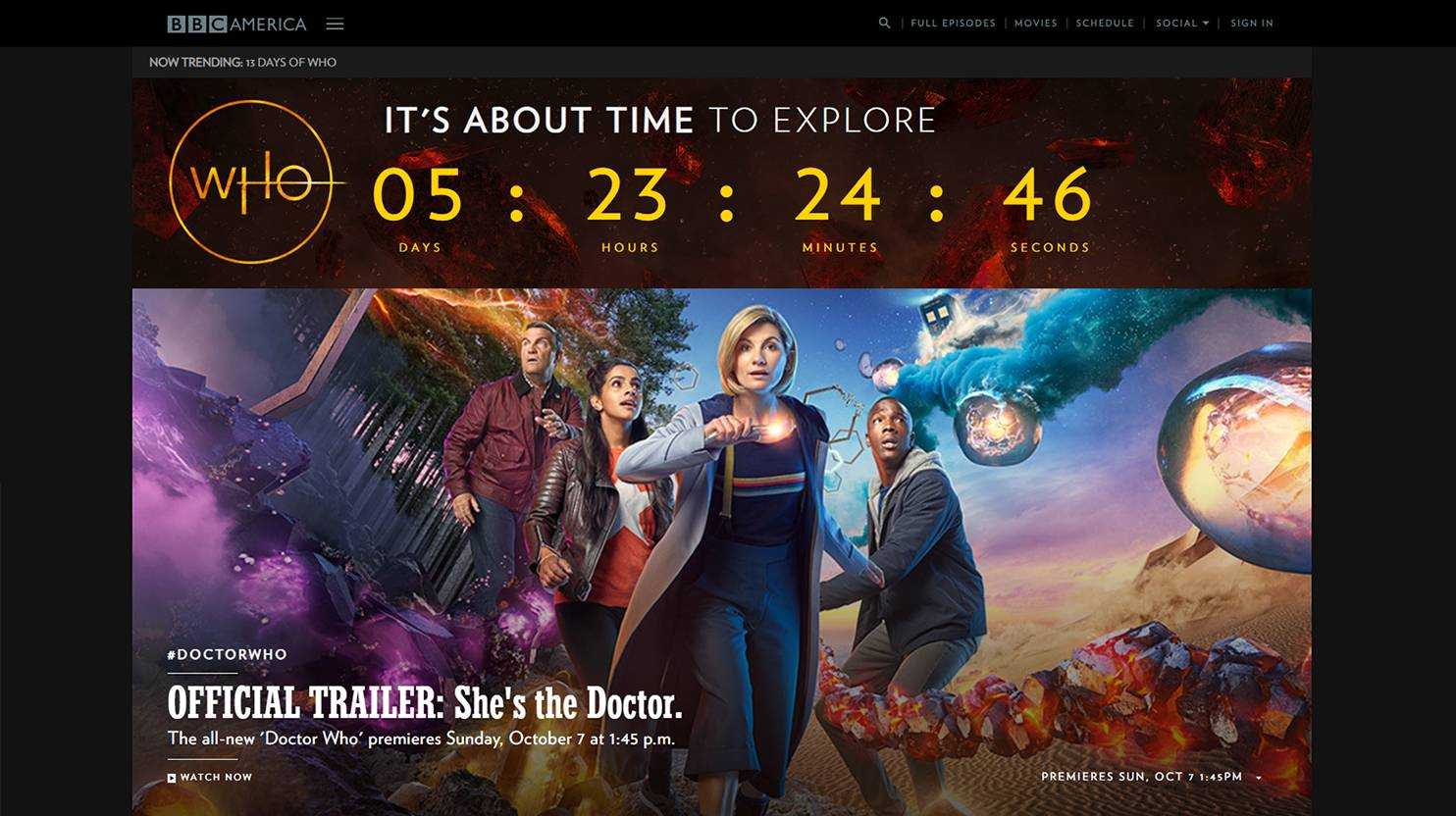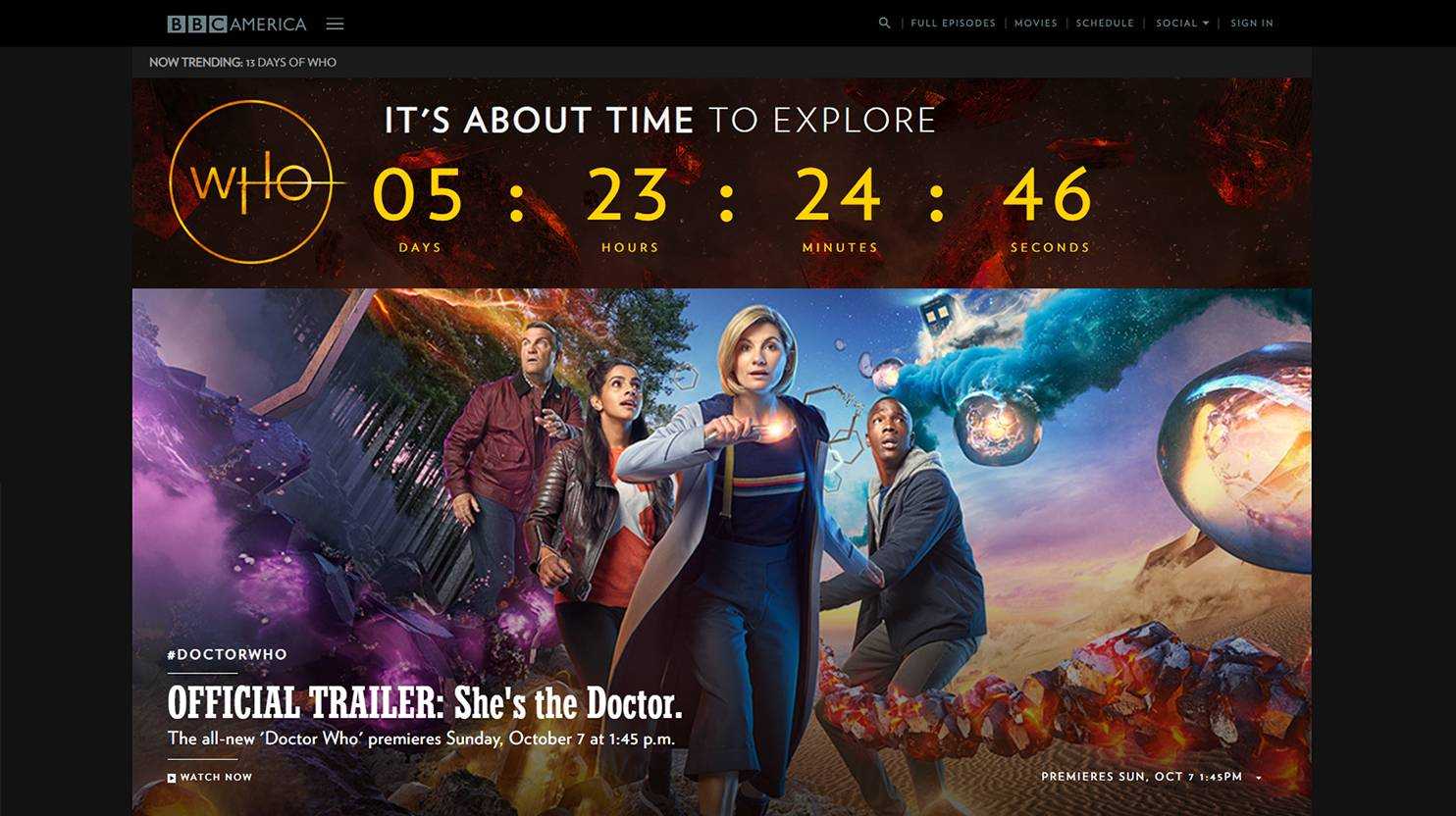 BBC America is a popular American pay television network is jointly owned by BBC studios and AMC networks and headquartered in New York City.
WordPress is solely credited for its mobile and user-friendly website that presents the most famous TV series and movies, offering full episodes and more in one fun and engaging platform.

The website streaming Doctor Who, Being human, London Spy, Brit Awards, and other popular shows is powered by the BBC America custom theme and such plugins (some custom) as Bbca Ie Advisory, Amcn Dfp Manager, Bbca Livestream, AMcn Common Analytics, Amcn Sweeps, and W3 Total Cache.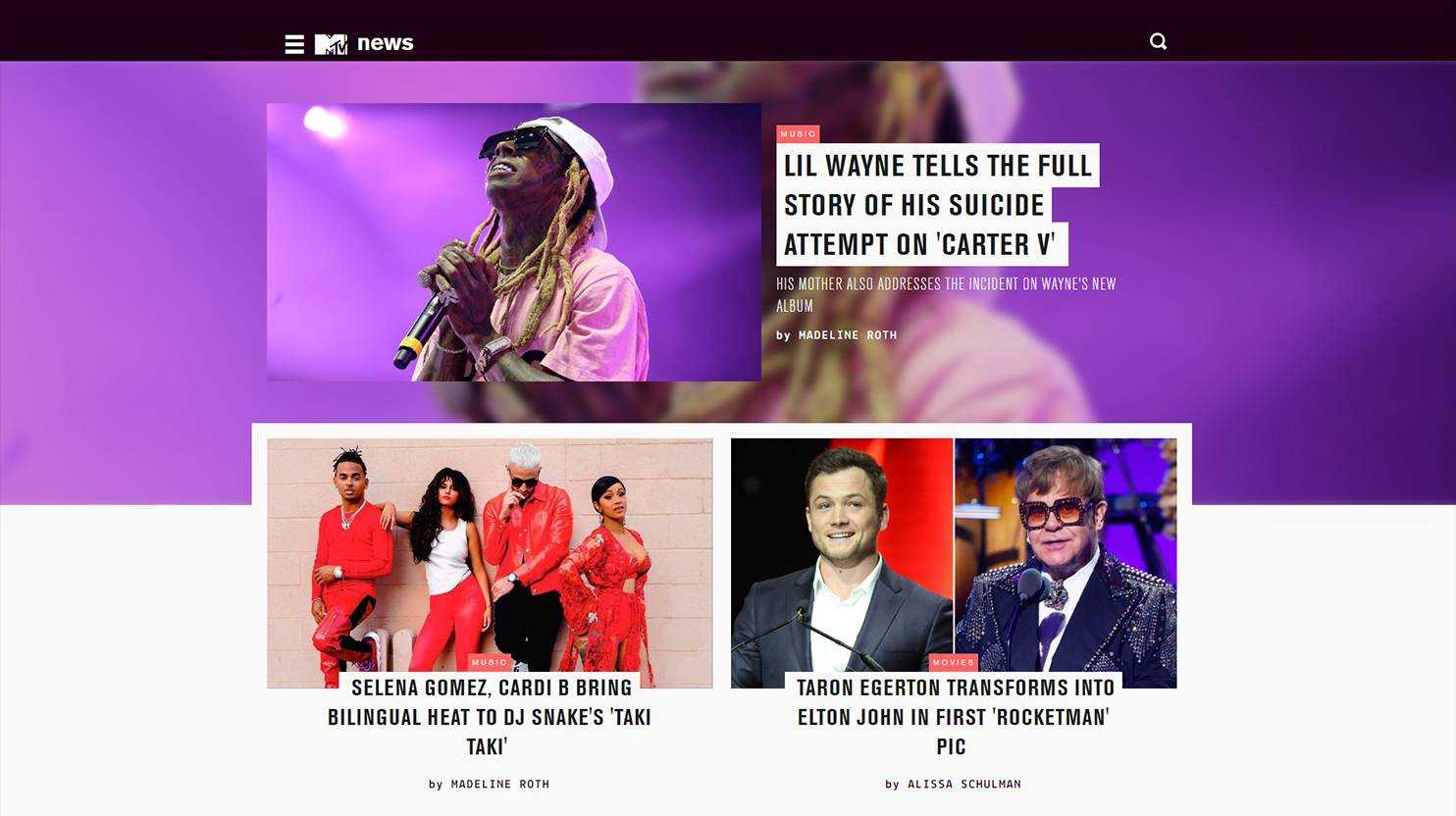 Nothing compares to MTV in the realm of music TV! And, yes, once again, the MTV news website is a WordPress website. A super successful one, too.
The stylish background of the MTV custom theme, W3 Total Cache and Jquery plugins, sliders and mosaic views of the scattered images of celebrities will get you access to information about trending new album releases and award ceremony outcomes, singles about to come out and brand new celeb gossip – c'mon, how could you not care about the 85th time Selena Gomez and Justin Bieber supposedly restarted their relationship and then terminated it again!

All of this clusterfuck is packed into a playful and fast-processing website with lots of cool attributes to shape a unique user experience.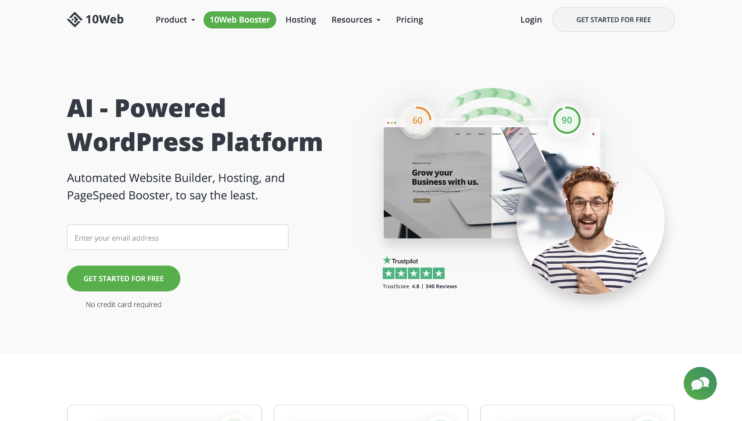 Not to toot our own horn, but we strongly believe that the 10Web website merits a shutout. It's a model website focused on providing the best user experience. Our minimalistic approach presents vital information to visitors helping them immediately identify the solutions to their needs.
The 10Web website is exceptionally fast. Our homepage receives a Google PageSpeed Insights score of 100 out of 100 (92 for the mobile version). This is predominantly due to our super optimized 10web WordPress hosting and custom algorithms that speed up the website without breaking the site.
Best of all, 10Web leads by example showing our customers that they too can have an exceptional and powerful website by attaining our affordable 10Web hosting and services. We guarantee a 90+ PageSpeed score for any website on our hosting or through the use of our 10Web Booster speed optimization solution.
All the information a visitor may need is easily available and accessible. We even provide resources including glossaries with terminology explanations for those new to the world of everything websites, informative blogs, and even communities of customers and experts to share helpful tips and obtain answers to their questions. Products and services are likewise easily located and plainly presented to ease every step of visitors' decision-making.

Get a headstart on website creation with AI
10Web's AI Builder will recreate the style and structure of any webpage you like!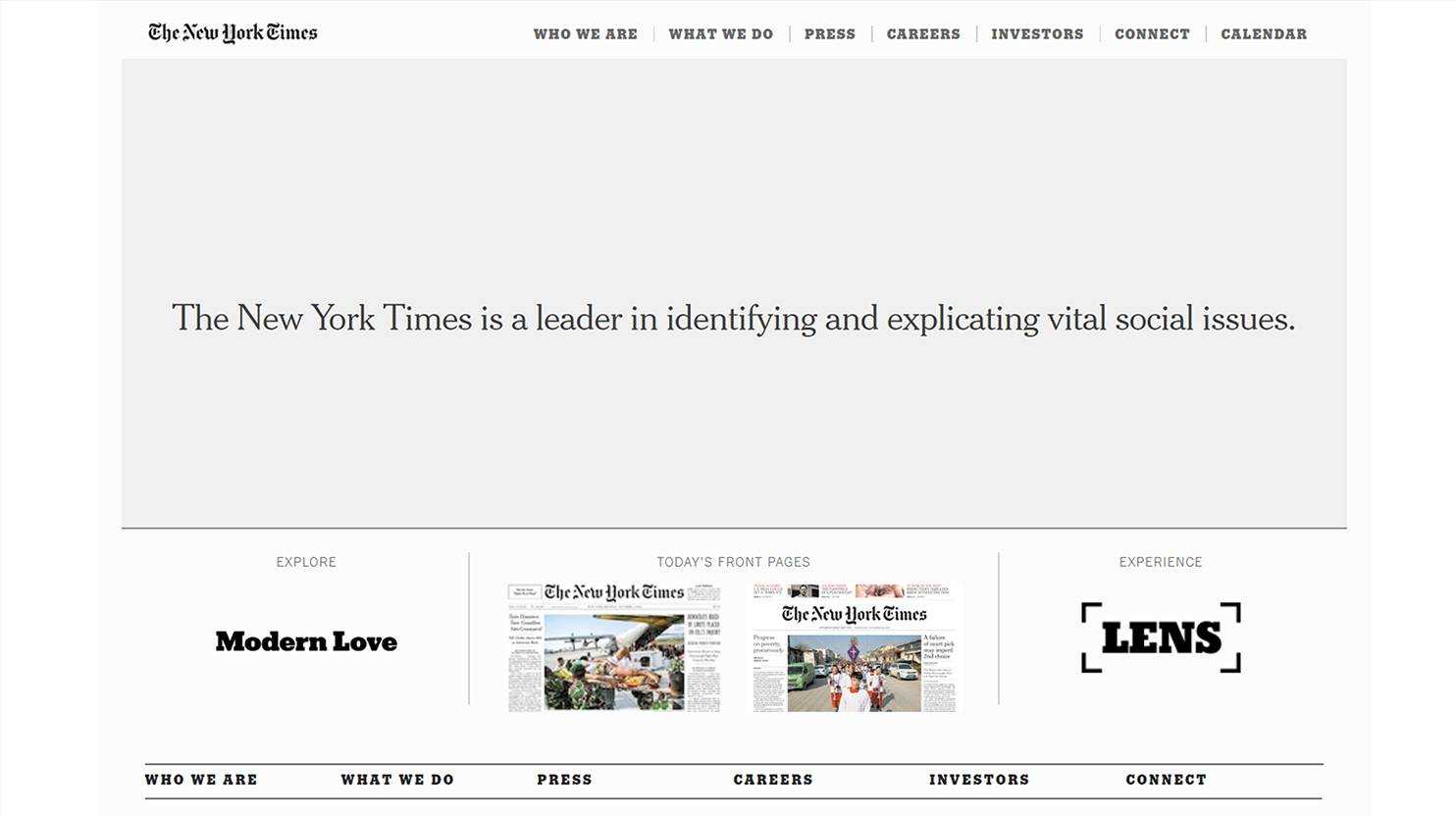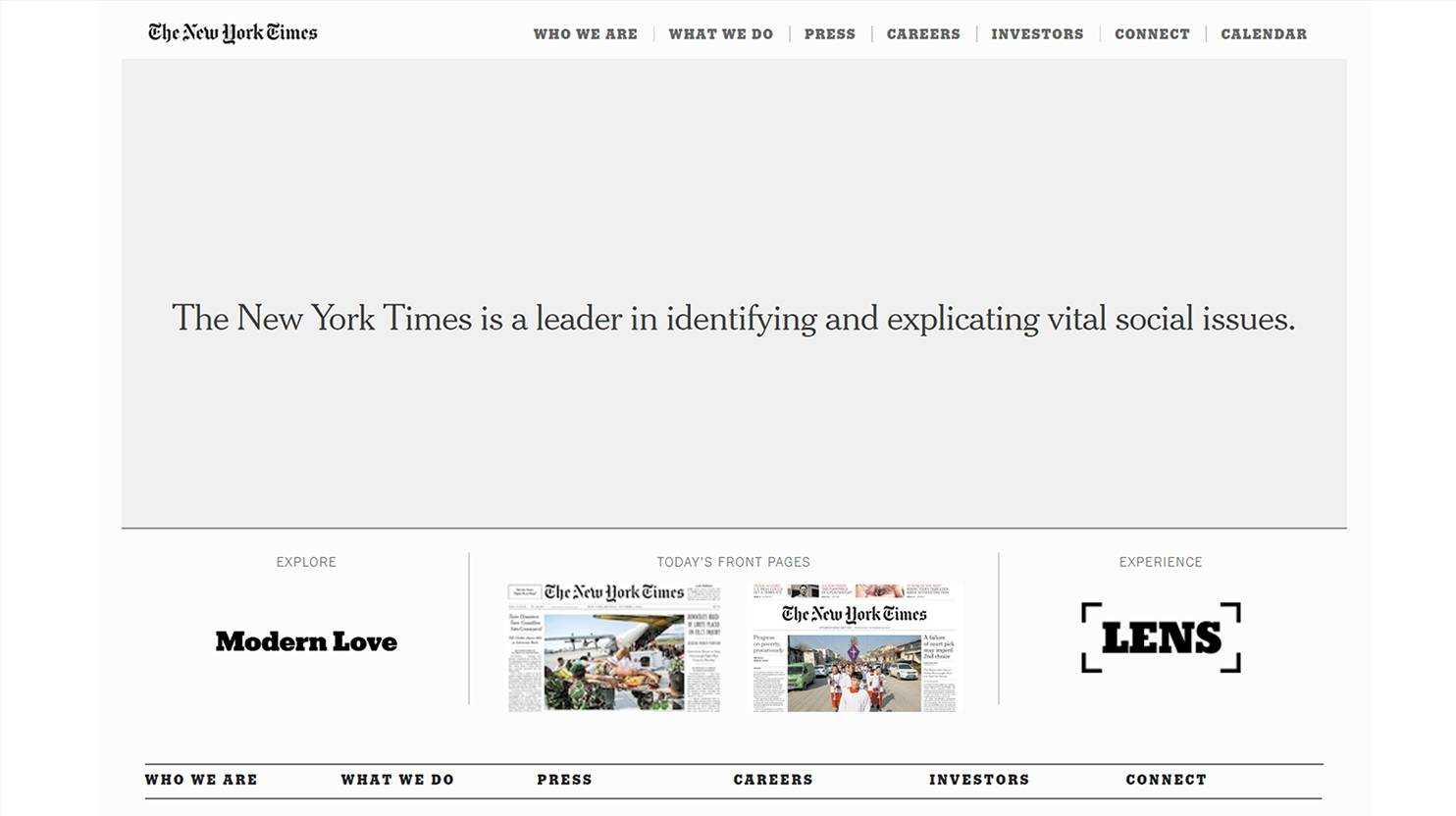 Just like New York City is considered the center of the world, New York Times is the center of everything happening in the world.
From breaking news in the world of politics to the edgiest publications and art exhibitions, from the achievements of science to sport news, NY Times covers absolutely every topic on its mega popular WordPress website.
On a plain white background, using the nytco custom theme created by NYTimes development team, Akismet, WordPress SEO by Yoast, Contact Form 7, and WordPress Importer plugins, The New York Times website creates the impression of reading a real newspaper.

Even the fonts and the mosaic view of the articles on the page are customized to make the site as close to an old school newspaper as possible.
Fun like Mickey Mouse, as fast as Aladdin on his carpet, gorgeous like Cinderella, caring like Ariel, straightforward like Mulan and simple like Lilo, the WordPress website of Disney Company recreates the magical dream that's Disney World on an online platform.
No matter if you were fond of the little fancy Disney Princesses or crazy Peter Pan or adorable Simba, you most probably at some point of your life were a fan of a Disney creation and have dreamt of a life resembling that of those characters.
And though Belle and the Beast don't really get old, Disney keeps moving and surprising its devotees, so paying a visit to this website you'll learn about new or returning characters, the company's charitable initiatives, and so much more.
The theme responsible for this magnificent site is TWDC custom theme by Disney Interactive.

The most famous plugins the site uses are WordPress SEO by YOAST, WP-PageNavi, W3 Total Cache, User Role Editor, Regenerate Thumbnails, Disney Analytics, etc.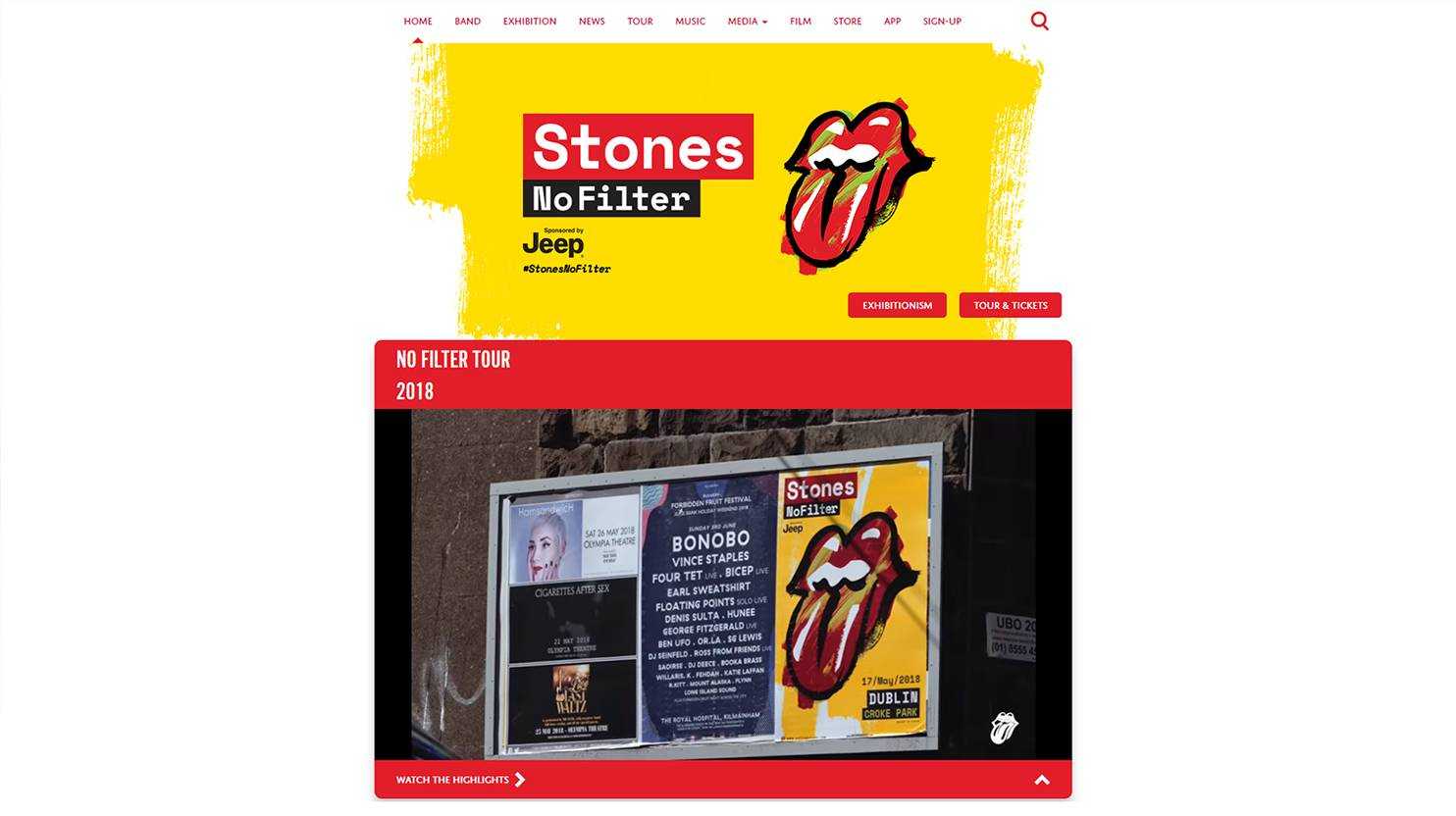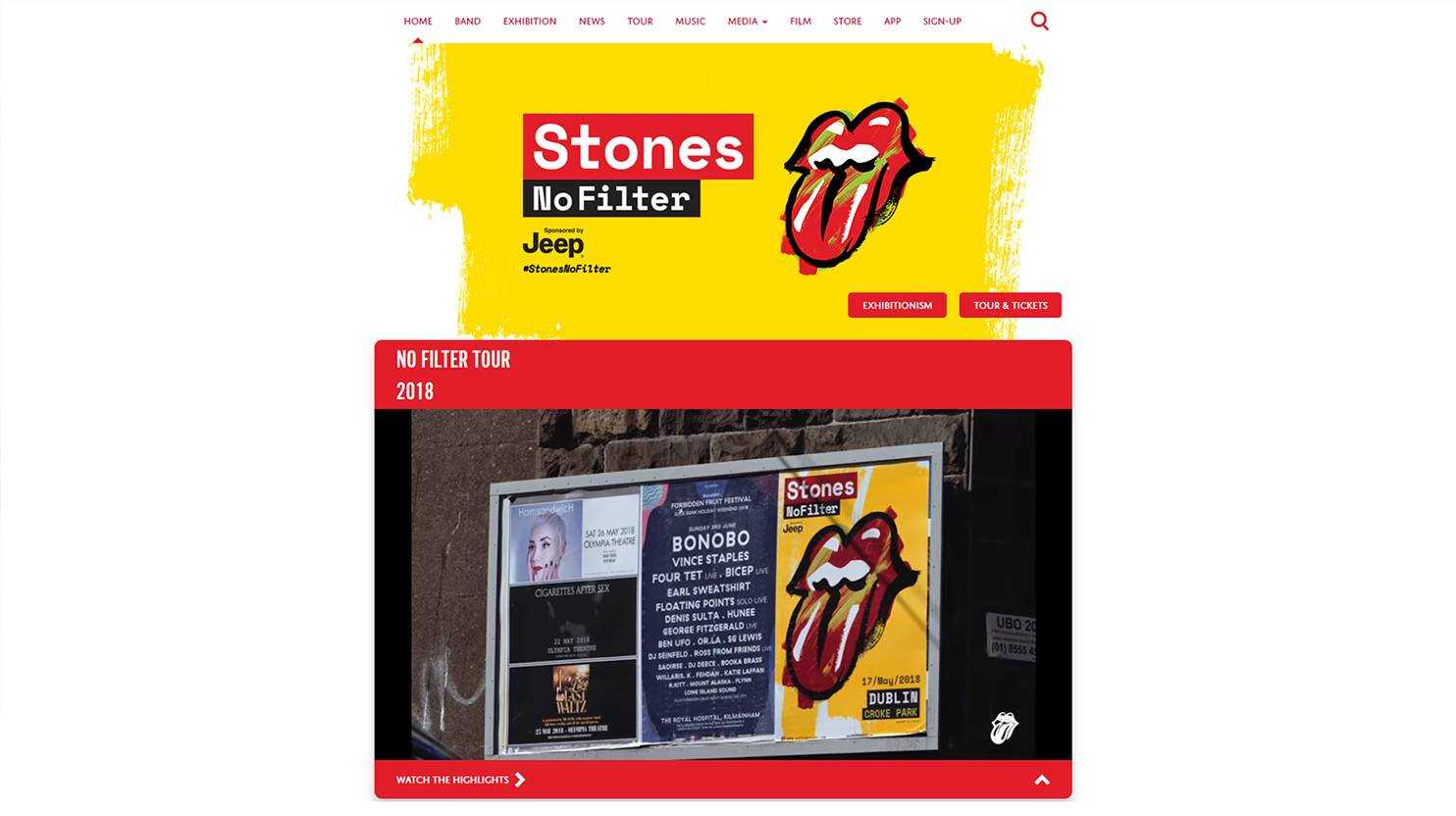 Angie, Angie, if you only knew back in 1973 what the Rolling Stones will accomplish with time, you'd probably hold Mick Jagger's hand and never let him "whisper in your ear that it's time you say goodbye."
Today, while Adam Levine confesses his dreams of moving like Jagger, the old school rock dudes already own one of the coolest WordPress websites in the history of rock culture.
All the music, news, tour dates, the official Rolling stones store and more can be found on the minimalistic and easy-to-use website of the legends.
The site has a custom theme – the RollingStones 2014 (version 2.2) – and is supported by a series of plugin giants such as Akismet, The WordPress Importer, TinyMCE Advanced, Google Analytics for WordPress, Advanced Custom Fields, Regenerate Thumbnails, etc.
Despite all the competition, WordPress keeps evolving and getting better day by day. As an open source CMS, it is developed and enriched with new plugins, services, and themes made to keep up with the drastic shifts in the patterns of web design.
Such amazing websites are no longer out of your reach. You can create the website of your wildest dreams with a few easy steps and without expert knowledge of web development.
The secret begins with 10Web AI Builder; an innovation that has been groundbreaking for the WordPress industry. The 10Web AI website builder uses artificial intelligence and machine learning to automate 90% of the manual website building process.
Website recreation only takes a matter of minutes and nearly no effort. All you need to to do is copy and paste the page URL you like to recreate and within minutes you will have the exact visual and functional copy of that webpage under your fingertips.
With 10Web AI-powered WordPress builder, you will receive the initial structure and design of any website, after which will have the capacity to edit and customize the website as you please. You can even edit your website's design, structure, and content via drag and drop, all without a single line of code. This all-in-one solution is the key to the website of your dreams.