20 Best WooCommerce Plugins to Skyrocket Your Sales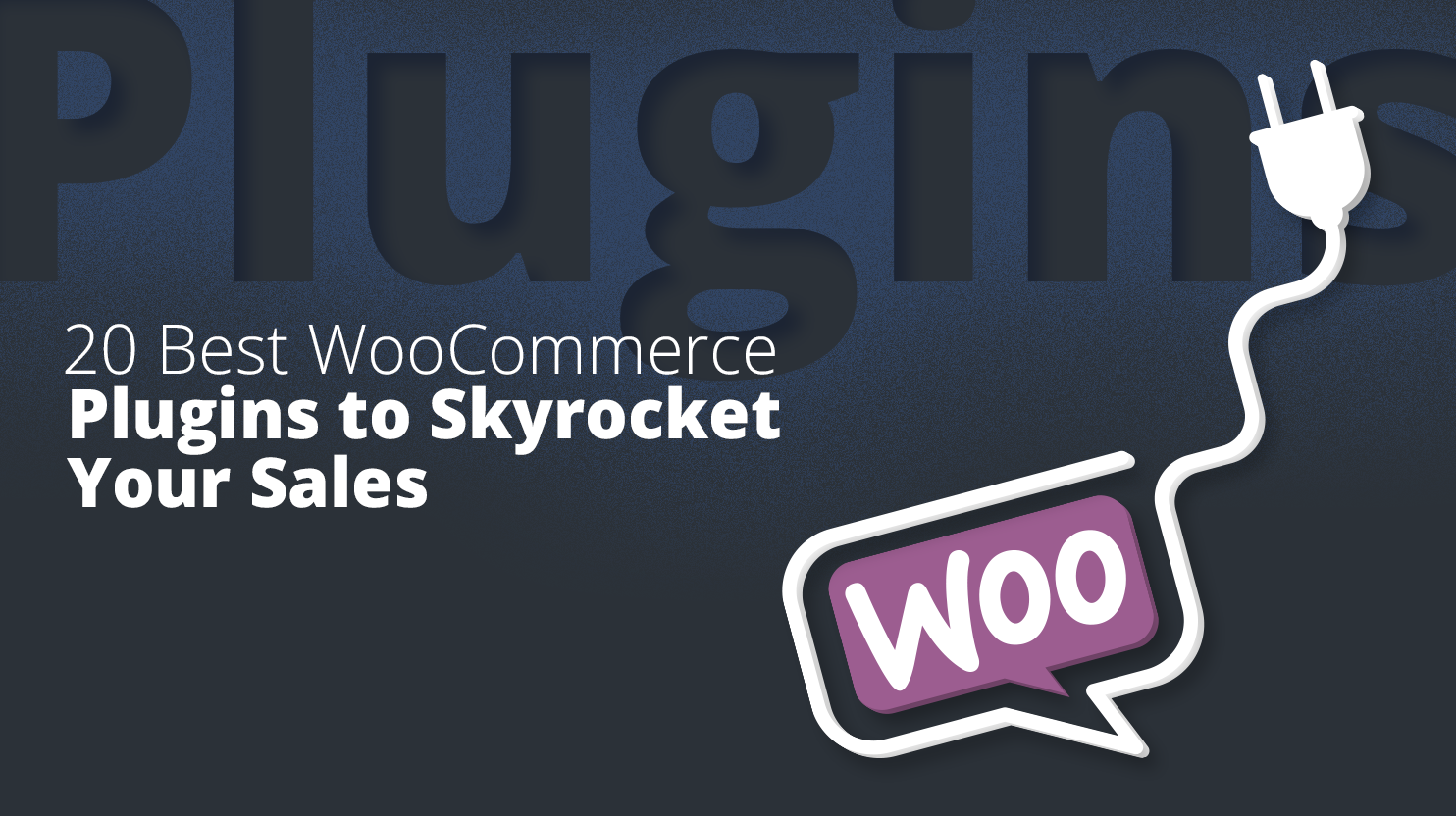 Are you an eCommerce site owner looking for the best WooCommerce plugins to boost your sales? Then you've come to the right place. We've prepared a list of 20 best WooCommerce plugins that'll level up your online shop performance.
How do I install WooCommerce plugins?
Which is the best WooCommerce plugin for variation swatches?
What is the best free WooCommerce plugin for Facebook login when registering and checking out?
What is the best WooCommerce plugin for product organization?
1. Manage your checkouts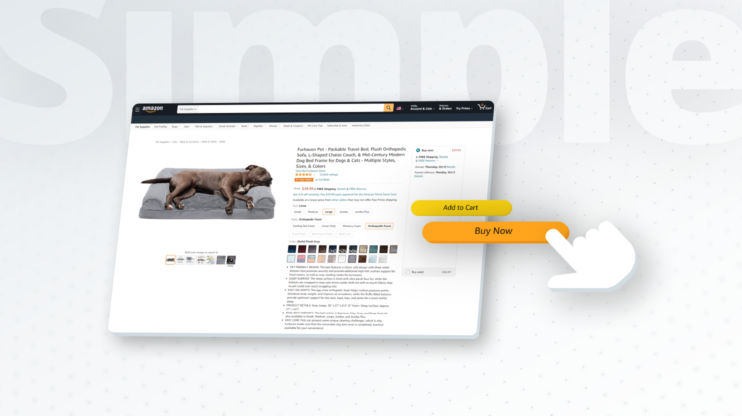 The checkout process is very critical. If it's too complicated, you might end up with angry customers who are so bothered by the complexity of your process that they don't finalize their purchase simply out of spite. Why do you think Amazon offers a 1-click buy option? To avoid any complications of this sort. Let's take a look at how you can simplify this process and avoid losing customers.
Thanks to this plugin you can customize your checkout process to your liking. Most importantly, it allows you to create conditional fields. You have the option of hiding or extending checkout fields within various sections such as billing, shipping, etc. This allows for more targeted information requirements.
The premium version costs $40. If you're not sure you want to commit to this plugin, you can use a demo version before making a final decision.
Making payments is a significant step in your checkout process. Accepting the most important payment methods is, no doubt, super important for closing a deal. A customer will be less likely to finalize a purchase if none of the payment options correspond with his or her preferred payment method. That's why we've included the Stripe plugin in our list of best WooCommerce plugins. This plugin allows your online store to accept widely-used debit and credit cards and local payment methods. You can also benefit from Stripe Elements which helps accelerate your checkout process by allowing your users to add their payment information in a swift and flawless manner.
Of course, nowadays, any function of your site has no significance if it's not mobile-compatible. That's why this plugin is optimized for mobile checkouts and is known for its fast performance.
The same goes for security. No customer will purchase your products if you can't ensure the safety of their payment information. By providing Strong Customer Authentication, this plugin ensures data integrity and protection.
You can purchase the Stripe plugin for free.
Another built-in WooCommerce product and one of the best WooCommerce plugins out there is the WooCommerce Shipping plugin. It will increase the pace of order shipment once the checkout process is finalized. Here's how it works: It transfers the necessary order details to the respective shipping company and saves you a lot of time and effort. Furthermore, it guarantees a reduction of up to 90% on USPS shipping by allowing you to print your own labels and hand in your packages without having to wait in line.
The plugin is available for free.

2. Up- and Cross-Sell Like You've Never Done Before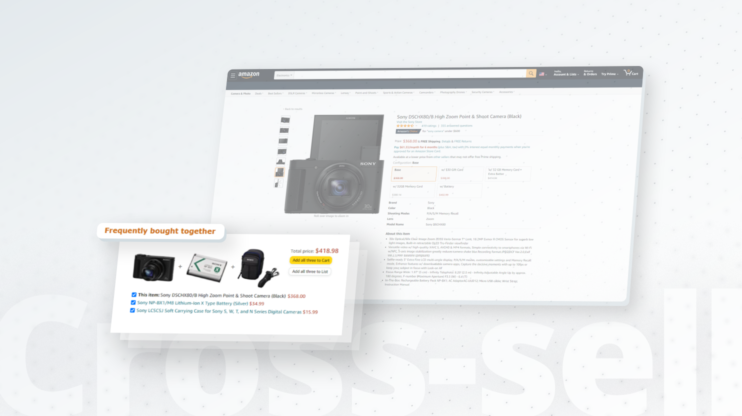 Cross-selling is when a customer is shown items similar or complementary to the ones he or she viewed or purchased. In so doing, the likelihood that the customer will purchase an item increases.
This plugin is in our list of best WooCommerce plugins because it offers a combination of several different features. "More than hundred modules. All in one plugin," as per the description on the WordPress site. It's a plugin that helps you invoice purchases, ship and track orders, and not least customize the display of cross-sell products. So, if you follow a less-is-more principle when it comes to plugins, this one's for you.
Here are some categories of features:
Prices and currencies: This includes automatic currency exchange rates, provision of global discounts, integration of multiple currencies, automatic adjustment of currency per country.
Button and price labels: You can customize the "Add to Cart" button by product type, product category, etc., create custom price labels, and much more.
Products: Amongst others, there's the option to save product purchase costs data for reports and customize cross-sells products display.
Cart and checkout: This allows you to customize your WooCommerce cart, add custom info to the cart page, add and customize checkout fields.
Booster is available for free but also comes in a Plus version, which costs $59.99 per year for a single site and $89.99 per year for multiple sites.
Beeketing is a must in our best WooCommerce plugins because it allows you to automate your marketing tasks especially when it comes to upselling and cross-selling products. With this plugin, you have several options. Next to the ability to upsell and cross-sell products through manual product selection or automated recommendation, it allows you to select a number of products, often bought together by customers, and offer them at a discounted price, as you might've observed with Amazon.
What's also interesting is that you can use sales gamification, meaning offer a discount to customers once they reach a certain cart value threshold. If need be, this plugin allows you to add related products to your cart page, triggering impulse buys right before checkout.
Beeketing offers "forever-free features" with "unlimited access, update, and support." The price of the paid version ranges from $8-$49 per month which comes with a 15-day free trial for the indecisive people among us.
To increase your sales, you should consider adding a post-purchase upsell plugin to your repertoire. It helps you display a related product to a customer after their purchase and if need be offer discounts or convey scarcity in the email subject line to increase the chances of customers to take advantage of your offer.
The CEO of Caffeinated Face, a coffee online store, swears by this plugin, stating:
"We've used One Click Upsell Funnel for WooCommerce by MakeWebBetter in the past and it has been probably the most effective investment we've made that has led to a serious boost in our sales."

3. Plugins for Optimized Product Representation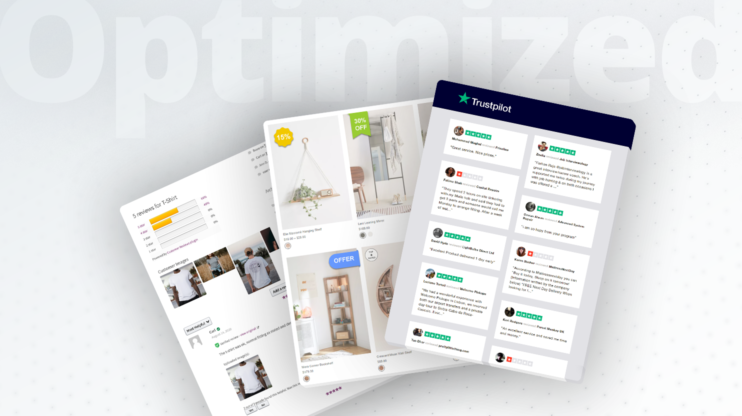 This plugin was recommended to us as one of the best WooCommerce plugins by the CEO of Leather Depot, an online store for leather products, who highlighted that every online retailer needs reliable reviews to build trust and also rank higher on Google. Here's what he had to say regarding this product and what it allows you to do:
"You will be sending an automated email to your customers after they made a purchase, reminding them to review the product on Trustpilot. This is very important because less than 3% of customers leave reviews (usually the angry ones… people love hating, but they hate loving). You will also get a cool review widget that you can use on your homepage."
This one was brought to our attention by the marketing department of AcneScar, an online store for acne treatment products. Read what she had to say yourself:
Customer Reviews WooCommerce is my favorite WooCommerce plugin to boost conversions. It allows customers to add reviews to your product pages so you have star ratings that are also structured to be able to show in search engine snippet results. It's a great way to boost credibility and trust on your site both in search engines and on-site once customers are looking at your products, both of which boost sales and conversions.
This plugin will help you display the discount percentage or amount on your sale products. The chief marketing officer at YourLibaas, an online shop for oriental style clothing, sums the benefits of the plugin that make it land on our list of best WooCommerce plugins the following way:
[The discount] is shown as an overlay at one corner of the product image within the grid layout. It is highly customisable, and we figured out the optimum colour, size, and message by split testing multiple variants and benchmarking them against one another comparing the click through rates.

Surprisingly, it is a real winner in terms of the ROI as our sales increased by around ~15% post installing the plugin.
Adding reviews to your products is a good way to gain credibility and build trust. Having photo reviews is even better. It allows visitors to see the product as presented by an objective third party which ultimately lowers their inhibitions and increases the likelihood of them finalizing their purchase. That's why we would be remiss if we excluded this plugin from our list of best WooCommerce plugins.
The marketing manager at Beiler's Sawmill, a hardwood milling company, swears by this plugin.
Here's what he had to share about his experience with this plugin:
In my experience using this plugin, I've consistently seen:

Higher CTRs from the SERPs as products with reviews were eligible for review snippets
Increase in organic traffic
Increase in conversion rate. I've done tests with this plugin and have seen up to a 75% increase in conversion rate on landing pages with reviews.
4. Plugins to ensure user-friendliness
If your store isn't user-friendly, visitors might get confused and frustrated with the complicated handling of your site's functions, leading to increased bounce rates and abandoned shopping carts. Here are some examples from our list of best WooCommerce plugins to avoid such a disaster:
You need this plugin to make up for the lack of personal interaction that people usually have when visiting retail stores. Having a live chat gives the users the chance to get instant answers to their questions without any effort. Being available via phone calls or email doesn't do the trick anymore because those communication methods are asynchronous meaning that users don't know when they'll receive a response to their questions.
This plugin allows you to add a chatbox to your site which is also mobile-friendly. You can also ask for reviews after via live chats, which allows for a better evaluation of your services.
Here's a preview of some features LiveChat offers:
Automated messages directed at customers who aren't getting ahead on the checkout page,
Chat invitations,
Customizations of your chat widget (color, logo display, etc.)
LiveChat is free for customers. Their plans start from $16 per month and come with a 14-day free trial.
This plugin is a must for online stores targeting international audiences. As the name indicates, it allows your site to adjust the currency to the visitor's location. This will facilitate users' decision-making process by sparing them the effort to convert currencies.
Next to automatic currency exchange rates updates, you have the option to revert to the original currency on checkout. Moreover, you can add this plugin as a widget or as shortcodes.
This plugin has a free and paid version. The prices range from $29.99 for a single site to $79.99 for unlimited sites. The premium version also has a 30-day no-hassle refund policy, which allows you to change your mind if you're not happy with the results.
This one goes hand in hand with the previous plugin. Being able to adjust your online store's language to the one of your respective visitor is key to keeping the attention of foreign visitors and gaining their trust. This plugin further allows you to adapt the language of emails according to the language of the recipients. You can also run a single eCommerce website with multiple currencies based on customers' language or location. Lastly, you have the option to enable different payment methods depending on a customer's location.

5. Product Visualization Plugins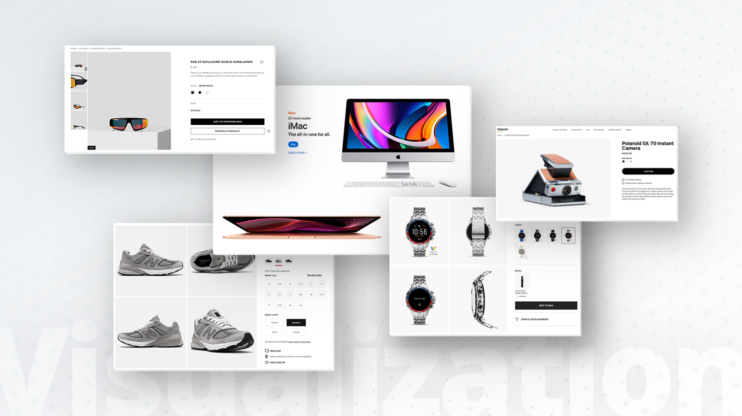 No matter what type of online store you're running, your products should always be a treat for the eyes. For that, you need the right plugins to help you display your products in a way that doesn't leave the visitor wondering whether he or she has an accurate image of the product they're about to buy.
JetWooBuilder by Crocoblock provides you with product visualization tools for creating a better shop page layout and experience. You can create Custom pages (Checkout, Thank You, My Account, Cart pages), add carousels to your eCommerce store, and customize product cards. 
In combination with other JetPlugins, you can build a versatile WooCommerce store.
Depending on which WordPress theme you're using or which website builder you're using to create your eCommerce site, it might happen that you don't have the possibility to feature a product slider. This plugin helps you overcome this type of limitation, allowing you to display several products in slides. And it also comes for free. If, however, you find that the free version doesn't cover all your needs, you can upgrade to the premium version for $29 which offers 30 additional themes and more layout options.
Now this one is a product slider plugin as well, but it comes with some little gems that might – depending on the type of online shop you're running – be just what you needed to pimp your site. Here are some examples:
Slider AutoPlay Options
Navigation support
Vertical and horizontal gallery display
The option to turn on/off the LightBox Setting for Thumbnails.
All of this is included in the free version. The pro version has a more expanded set of features including:
Infinite Loop,
Shortcode ready, making it easy to use with any custom product page builder, and much more.
You can purchase the pro version for $44.

6. Best WooCommerce Plugins for Email Marketing
As an online shop owner, you probably don't need us to remind you that window shopping is still a thing, meaning that people will visit your site, check out your products, and decide not to buy anything.
That's why you'll need email marketing campaigns to keep your customers engaged and incentivize them to purchase the items you're selling.
But, of course, the busy bees out there won't have the time and energy to take care of their email communication manually. Check out our list of email marketing plugins for your WooCommerce site that'll save valuable time and help increase conversions.
This plugin allows you to segment your subscribers and contact them with targeted email campaigns. You can also send your customers automatic follow up emails, asking them for reviews, and do so much more.
OptinMonster works its magic by converting simple visitors to customers. How? They offer coupon wheel options that boost conversions. They also use triggers to keep visitors engaged and scrolling. It allows for individualized messages and helps you optimize those messages with a built-in A/B testing.
With this plugin, you can make sure that your emails reach your target audience and don't land in their spam folders. WP Mail SMTP also provides for increased login security by using OAuth to authenticate your account.

7. Best WooCommerce plugins for performance analysis
As with any other business, online shops can't run their stores and just hope for the best. They have to be vigilant and always keep track of their performance to understand the weak spots that need to be taken care of in order to optimize their results. Luckily, there's a myriad of plugins to facilitate this task for you. Here are three excellent examples:
Do you want to keep your sales, transactions, conversion rate, and other data under check? Well, that's a piece of cake with this plugin. Not only does it give you insights into some important figures, but it also does so in real time, allowing you to be more vigilant and capable of acting instantly. An additional bonus is that you can track individual customers, enabling you to conduct a behavioral analysis and understand your customers and their needs much better.
Most of you already familiar with Google Analytics most likely appreciate it for its reliability when it comes to providing statistics. The same goes for this plugin. It will provide you with data that you need to figure out your strengths and learn from your mistakes. And the good part is that, just like Google Analytics, it's available for free. So, it won't hurt to check it out and see if it fits your purposes. If not, deinstallation is just one click away.

FAQs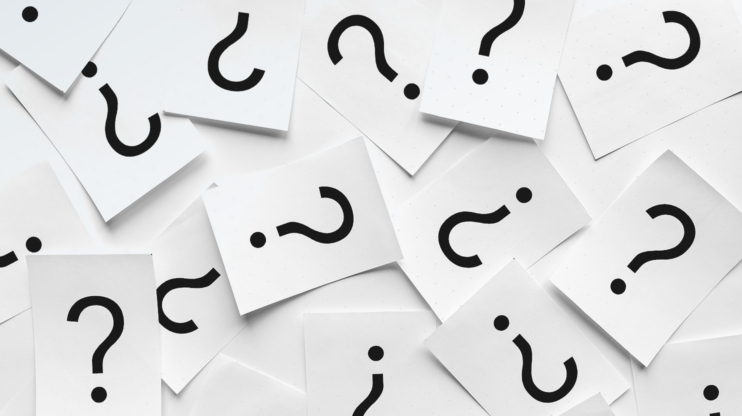 How do I install WooCommerce plugins?
Installing a WooCommerce plugin isn't really different from installing other WordPress plugins.
For those of you who already have a website, you can use the WordPress Admin to install the plugin. It's the easiest option.
Just follow these simple steps:
Click "Plugins" and then select "Add New."
Enter "WooCommerce" in the search bar.
Select WooCommerce and click "Install Now."
Then activate the plugin by clicking "Activate Now," and the WooCommerce Wizard will guide you from there.
Which is the best WooCommerce plugin for variation swatches?
WooCommerce Variation Swatches is a plugin that allows users to improve the product presentation using more variations. That way visitors have the possibility to choose products that have the size, price, label, etc. they need.
With over 5000 active installations, the variation swatch plugin by RadiusTheme is the most popular one to date. It allows you to add a variety of product characteristics, such as color, labels, text, images, etc. You can also choose whether you want your product attributes to be displayed in a round or squared shape.
An additional feature that you have is the ability to use images and colors on the background and border of swatches.
For sold-out items you can choose between hiding, crossing, or blurring them until they're available again.
Like with any other plugin, this plugin also has a premium version. With this version, you have several variation options for additional pages, such as catalogs and archives.

What is the best free WooCommerce plugin for Facebook login when registering and checking out?
Social Login Lite. It allows users to log in to an eCommerce site using their social media accounts (in this case the usual Facebook and Google+).
By offering your online shop visitors this very simple option of logging in via an already established account you increase the likelihood of people signing up, helping you increase conversion rates, and by default sales.
Here's a list of features that this plugin offers:
Login via Facebook and Google+.
Once a user logs in via these social media channels, they receive a Login ID and Password via email, giving them the option to either use these login credentials or use their social media account instead.
The plugin gives you the freedom to choose the icon of your choice for Facebook and Google+.
Additionally, you have the possibility to integrate a Social Login Label on your site.
For analysis purposes, you can receive a report informing you about the number of registrations via the respective social media channels.
What is the best WooCommerce plugin for product organization?
Rearrange Woocommerce Products. With more than 10000 active installations, this plugin is very popular among Woocommerce users, because it allows them to reorganize the default sort order of their products. The rearrangement of products is easy as can be allowing users to organize products comfortably via drag and drop.
If you want to opt for the manual version, without using a plugin, you can go to your WordPress admin page and click the "Products" tab. Here you'll see the Display settings from which you have to set your Default Product Sorting to "Default sorting (custom ordering + name)." After that, just save the changes, and head to the products admin panel, where you have to select "Sort Products." This allows you to arrange your products via drag and drop. Find more details here.
After presenting you with an endless list of best WooCommerce plugins that'll push your online store to the next level, feel free to share your personal list of best WooCommmerce plugins that you rely on for your WooCommerce site!