Testing Your New WordPress Website – 5 Rules You Must Follow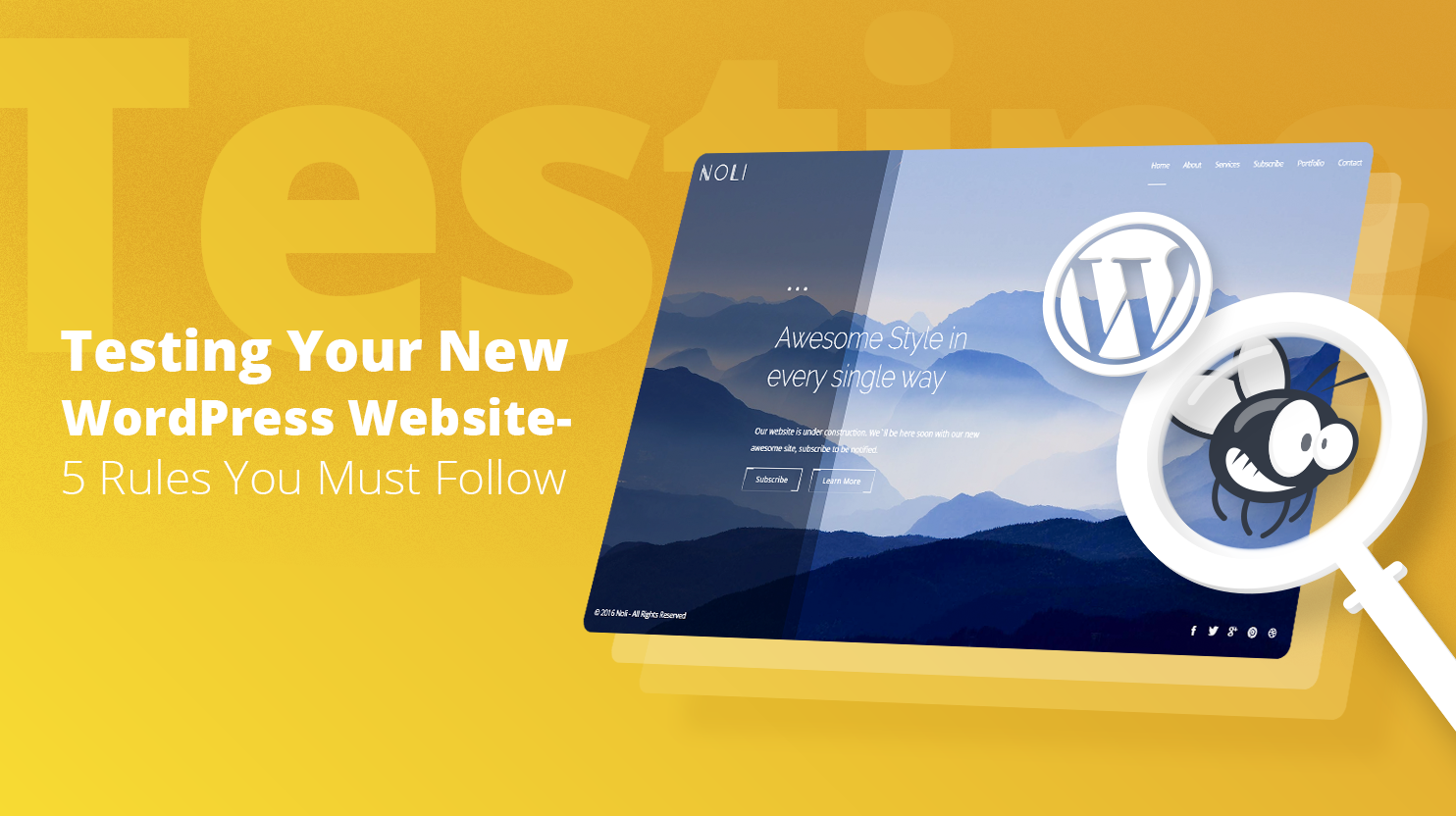 After months of brainstorming, design, and development, your WordPress website is finally ready. It's got a bunch of thoughtful features and functions and you can't wait to know what your users think. As exciting as that may be, you must remember that you only have one chance to make a first impression. Today, website designs have become more dynamic and engaging. As a result, users are high on expectations and low on patience.
To make the most of the opportunity, you need to thoroughly test your new website before you launch it – so there are no unpleasant surprises and avoidable disappointments. In this article, we've put together five rules to help you thoroughly test your website design and cover all bases before you go live. Let's get started.
Testing Your WordPress Site Design – 5 Rules to Remember
1. Have a complete website backup
Even a seemingly minor change can cause some major issues on your website – sometimes due to plugin/theme incompatibility issues, bugs, and even security vulnerabilities. If this happens, you could lose a lot of website data – including your WordPress files, plugins, themes, database records, and other files.
This makes a complete website backup extremely important. Regular backups ensure that you always have access to the latest updated files and tables so you can restore your website to normalcy if things go wrong.
How you can perform a complete WordPress backup:
Some hosting providers provide backup services with their hosting packages. Alternatively, you can choose to manually back up your website yourself. This, however, can be a cumbersome process.
The most convenient mode of WordPress backups is through automated backups using WordPress plugins. They are easy to install and implement and take regular automated backups so you have nothing to worry about. While picking a backup plugin, make sure that it has a reliable and easy-to-use restore functionality as well.
2. Use a staging site
While it can be tempting to make that exciting (and possibly long-due!) design change on your live website, the stakes are simply too high. We recommend that you avoid this at all costs.
Instead, set up a WordPress staging site. A staging site is simply a replica of your live site – in a safe environment that does not affect your actual site. This way, you can first try out all your design changes, and then, merge them with the live site, once you're satisfied.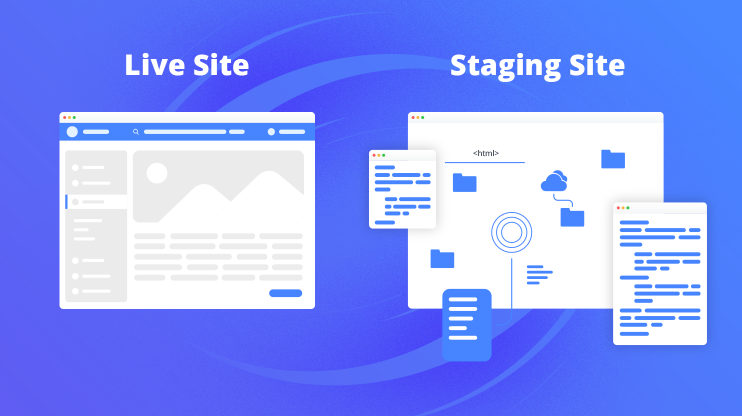 How to implement WordPress staging:
There are three ways to do this.
Using your hosting provider: You can check with your hosting provider to see if you can create a staging site on their server. This method has one obvious disadvantage. The staging site might be set up in the same hosting environment and share your website's hosting resources. This could slow down your actual website while you're making changes.
Manually setting up a staging environment: You can set up a staging environment on your own. This involves creating a replica of your site in a test setup. However, this can be a time-consuming and technically demanding process.
Using staging plugins: This is the easiest and safest way. Automated staging plugins like Duplicator are easy to install, fast to implement, and do not need any advanced technical knowledge. In fact, some backup plugins like BlogVault offer integrated staging services at no extra cost. This way, you execute both backups and staging on the plugin's dedicated servers, so your website servers are available entirely for your website.
3. Test with multiple devices
Have you ever wondered how Facebook or YouTube looks the same on any device, be it the desktop, laptop, smartphone, or a hand-held mini-tablet? That's because these websites are optimized for different screen sizes. With so many personal devices to choose from, online users are spoilt for choice. However, the problem is that a website optimized for a single device may appear distorted on other devices with different screen sizes.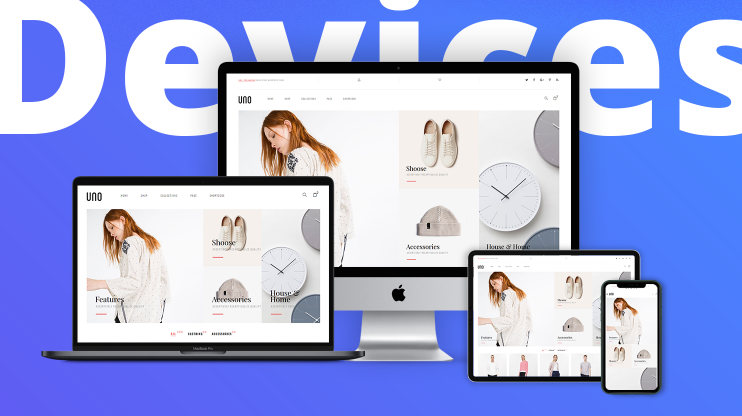 This is where the "Responsive web design" (or RWD) plays a crucial role. By following the best practices of RWD, your website can adjust to different screen sizes and present the same consistent interface. Alternatively, you can configure a staging site on any mobile phone or tablet to check for consistency.
4. Test for multiple browsers
Even before you go into the testing phase – here's something to consider. Do not optimize your website design for a single browser. Similar to the availability of a variety of personal devices, Internet users browse websites on a variety of browsers. Some of the popular browsers are Microsoft IE, Google Chrome, Mozilla Firefox, and Apple Safari, but these are not the only ones!
Every browser uses its own website rendering technology and can display your website differently. Before going live with your website, check if it is compatible with multiple browsers and provides the same user experience.
Automated tools such as LambdaTest and Functionalize can be used to check for browser compatibility.
5. Check for website speed
No matter which device or browser used by an online user, slow-loading websites can easily frustrate most users, causing them to leave and switch to another website. While WordPress themes are a great way to add a distinct personality and character to your site, make sure they do not overload your web server, causing a drop in performance.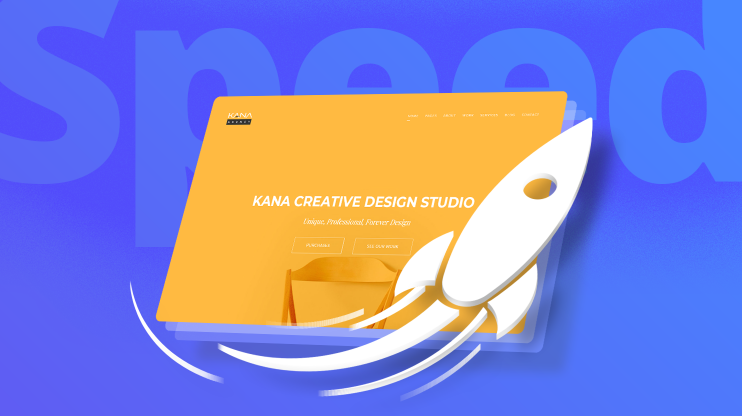 There are several ways to speed up your WordPress site. For example, avoid the use of large or unoptimized images on your webpage or heavy themes that are not designed for quick loading. Stick to trusted and optimized themes like GeneratePress or OceanWP that are light-weight and consume lesser server bandwidth. Want to test how fast your website is? Free tools like Google PageSpeed Insights can help you.
More on website speed:
15 Tips to Speed Up Your WordPress Website

Why Your Website Needs a Google PageSpeed Score of 90+
Want to Improve Your Website Design?
Your website must be easy to read and navigate. Keeping this in mind, here are four bonus tips to improve your website design:
1. Keep your website design consistent and pleasant
As a rule, maintain a consistent color scheme across all pages. Color schemes must combine light and dark color shades (for example, dark-colored text on a light-colored background or vice versa).
Select the right font and background images that reflect your brand image and help build brand recognition with your users.
2. Improve your website navigation for all users: Every visitor to your site has a specific objective for doing so. When you design, make sure you consider all of them – whether it is finding more information, sharing their contact details, or making a purchase. Your website design must include the optimum number of navigation steps to achieve their objective.
Through well-highlighted and visible "Call To Action" buttons or links, you can capture their attention and facilitate any action.
3. Check for any broken links or integration issues: A website redesign often leads to non-functional webpages or broken links. Users, when faced with a broken link, often lose interest in your website.
How do you deal with broken or non-functional links? Check each of your internal and external URLs (for example, those that appear on Google search results) and use the "redirection" technique to direct the user to the right webpage. Free link crawler tools like Screaming Frog or W3C Crawler can help you identify and rectify broken links.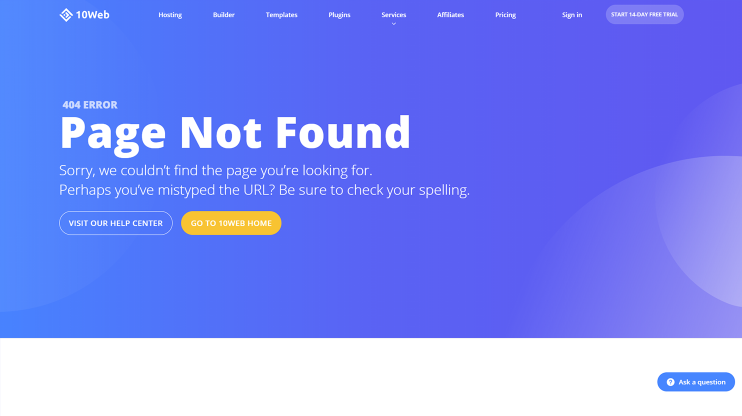 Additionally, check for any integration issues like problems with online form submissions, checkout process (on E-commerce sites), or signing up for a newsletter or free trial. As a final step, get your website SSL certified to encrypt all data transfer and improve your SEO score.
4. Get your final website reviewed: As the final step before going live, we highly recommend that you get another set of eyes to review your website. Besides the fresh perspective that this brings, it could also help you identify and rectify any mistakes that you might have overlooked.
See How 10Web Can Benefit You
Visit our homepage to learn more about the first-ever AI-powered WordPress platform.
In Conclusion
In the face of constantly changing customer and business needs, website redesigning has become an inevitable part of website maintenance and management. It's a great way to work on your branding, improve user experience, and ultimately, generate user engagement.
While website design might seem like a lot of work, WordPress with its range of plugins and themes has made this much easier. With the right tools and some simple measures in place, you're all set to take your website and business to the next level.
We hope the five rules in this article help you test your website before your dream launch. Are there any tips you think we missed? Let us know in the comments below.