The 16-Point Ecommerce Conversion Rate Optimization Checklist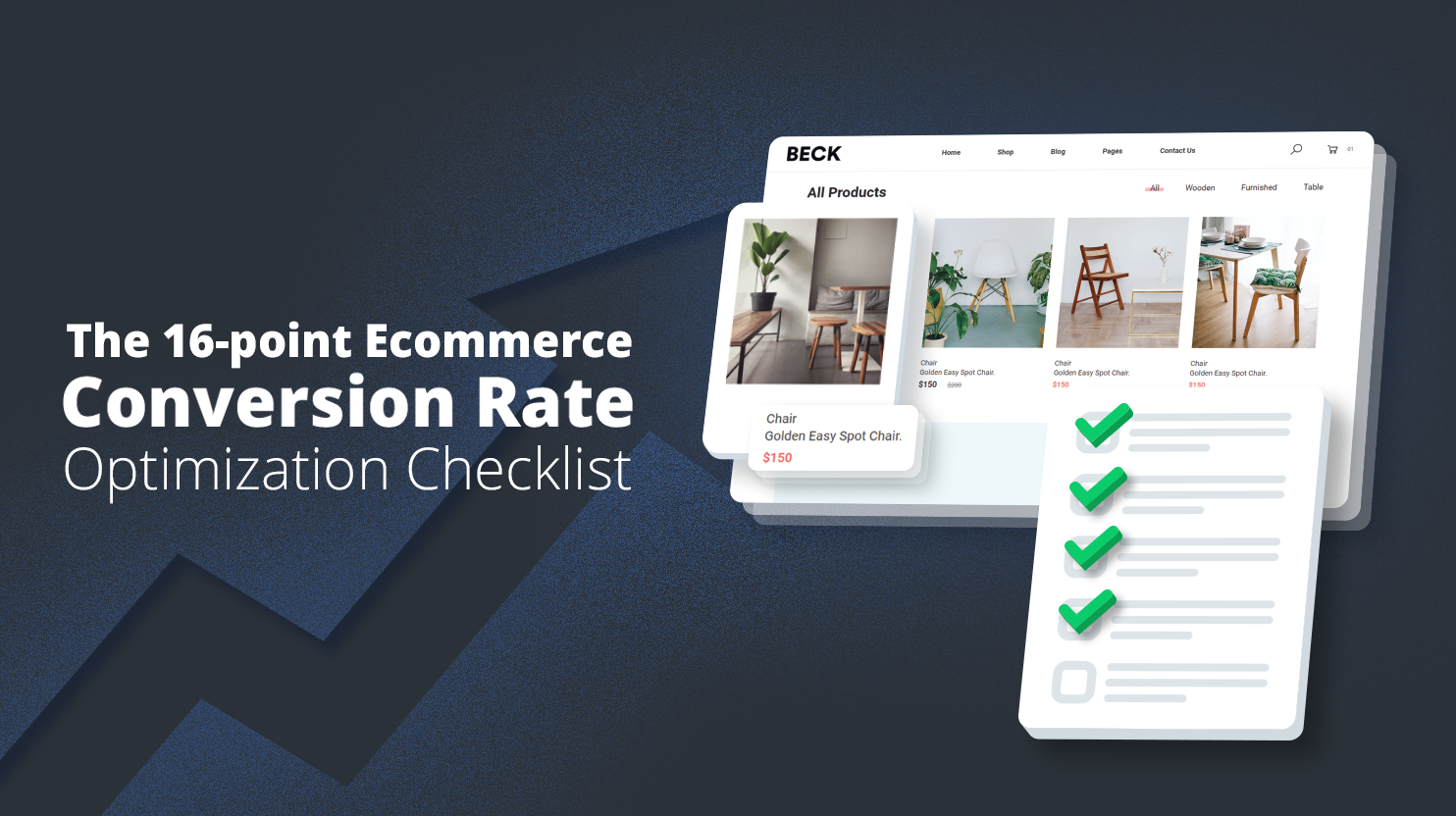 Use this guide on eCommerce conversion rate optimization and learn how to lift the revenue of your online business.
Every online shop owner needs to constantly chase and try out new eCommerce optimizations methods. Why? Because it will help optimize your website in a way that'll snap your visitors out of their observer modus and convert them into actual customers. Without it, you're risking that your eCommerce site won't live up to its potential and you'll lose resources over it.
But what is a good eCommerce conversion rate and how do you calculate it? The average lies at around 3% – 4%. You can count your conversion rate by dividing the number of unique sales by the number of unique website visitors.
Now that you're in the know about what to strive for, let's take a look at eCommerce conversion rate optimization tactics that'll help you realize your goals.
1. Forgot something?
Every online retailer probably dreads the curse of an abandoned shopping cart. But having abandoned shopping carts is very common and to a certain extent out of your control. What's under your control however is how you deal with it.
An efficient method is to remind your customers of the items they "forgot." But what if a simple reminder just won't do the trick? That's when we advise you to dig deep down into your box of tricks and send your potential customers individualized trigger emails that include discounts or free shipping.
The French designer brand Rouje, for example, sends reminder emails in the first round. Later on, when they realize that the customer is still not finalizing the purchase, they offer them a 10% discount. Which, if you're a fan of the brand, is hard to say no to, don't you agree? Here's what that email looks like: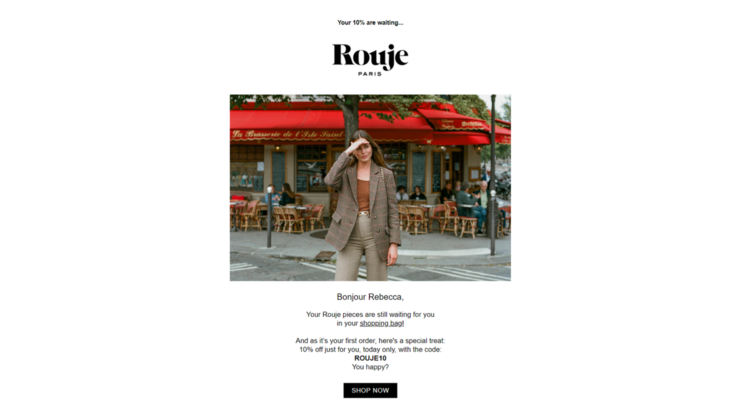 2. In badges we trust
You know that very popular meme that says: "A relationship without trust is like having a phone with no service. And what do you do with a phone with no service? You play games."
The same can be said of the visitors of your eCommerce site who aren't quite sure about trusting your services. They play with the idea of purchasing something but deep down they already know they would never go for it because they don't trust your site.
How can you avoid such an unfortunate scenario? There a few antidotes that have been known to do the trick:
SSL certificate: What's that? It's the lock symbol in the URL box that signals to website visitors that data exchange with your website is encrypted and secured from unauthorized third-party access. This is the first and most basic step of ensuring trust.
Another thing you can do is show off your competence using assurance/trust badges. It will prove your site's legitimacy to your visitors. There are badges for different qualities: for safe checkouts, free shipping and free returns, accepted payment, third-party endorsements, money-back guarantee.
3. Nothing beats a friend's stamp of approval
What's better than to make your own research to find the best online store for your desired product? That's right, having somebody recommend it to you.
That explains the power of referral programs. Take Airbnb as an example. You refer to a friend, and once that friend uses the platform, you get a coupon.
Another example is bestsecret. Here the online seller has taken on a rather more extreme approach towards this method making it impossible for anybody to sign up without a referral. It's a great strategy that's in line with the online shop's name. It's treated as something very exclusive and only known by a few lucky people who are in on the "secret."
A good tool to do this is ReferralCandy. It's compatible with WooCommerce, Magento, and other eCommerce platforms. Just install the app, enter your URL, and follow the setup instructions.
After filling out all the required information, your customers will automatically receive an individual referral link upon signing up. If the referral is accepted, the customer sending it out automatically receives the reward you set up pre-hand.

4. Charm pricing: A matter of psychology
I'm sure all of you have noticed and wondered why prices are never round. It's rare to go to a shop and get a shirt for $10. Instead, it'll cost you $9.99. In some cases, the font size of the dollar is bigger than that of the cents.
This significantly affects your perception of the price — you'll find yourself saying that the shirt costs $9 instead of saying the actual price, which is $10. This will undoubtedly encourage your desire to purchase something.
Other prices that end with random numbers like $2.54 trick the customer into thinking that you're selling the item for the lowest possible price.
More expensive brands demonstrate their status in the market by doing without such tactics and selling their products at round prices such as $120. But even here the number 9 seems to truly work miracles. Items sold at the price of $39, for example, seem to sell better.
Then there are anchor prices. This basically means that some online shops provide premium versions of certain products that are more expensive and come with more features. This reflects positively on the standard product. It signals high quality for a cheaper price, which in turn animates people to buy it.
Finally, there's the Bogof trick (buy one, get one free). This can even refer to offering free shipping. People will be more inclined to buy something if they feel like they're receiving something free in return.

5. Short Checkout
When a visitor has made the decision to purchase an item from your online shop, there's little that can go wrong. Except if your checkout process is too complicated and incomprehensible. That's why you need to make sure to include "short checkout" in your eCommerce conversion rate optimization checklist!
To avoid such a faux pas, make sure that your checkout process is as simple and short as possible. You can provide a guest checkout option to spare your customers the entire registration process. You can let them make an order as guests and fill out other information later.
Another thing that many checkout pages have is a bar at the top of the page indicating the steps of the checkout process. Keeping the customer in the know about what's required for the purchase gives him or her control over the process, and allows him or her to get the necessary info ready.
A huge plus is if you grant customers the chance to edit their information or items in the shopping cart. Some online businesses make this process more complicated than it needs to be. Basically they leave you with no other option but to go back to the beginning of the checkout process to be able to change one little piece of information. It's really frustrating and unnecessary. Simplify this process by adding edit buttons that allow customers to make changes without having to go through the entire checkout process again.

6. Remove navigation from the checkout page
One very basic rule for eCommerce conversion rate optimization is refrain from adding navigation to the checkout page.
Think about it. A user visits your eCommerce site, finds something to purchase, and then while in the process of checking out, sees the navigation bar, gets distracted and heads back to the product display, starts overthinking and maybe even decides against purchasing that item.
You see, in that context, having the navigation bar in the checkout page distracts potential customers and interrupts the purchasing process unnecessarily.
You think we're exaggerating? Head over to Amazon, go through the checkout process and you'll find that the eCommerce giant doesn't feature a navigation bar in the checkout page either.

7. Mind the upsell and cross-sell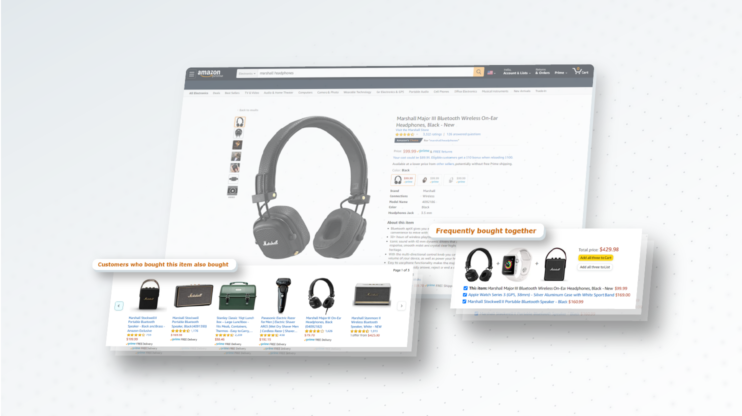 For this part of eCommerce conversion rate optimization, we're again going to use the example of Amazon.
You probably have noticed that anytime you take a look at a product, Amazon will automatically show you what similar or connected products other users buy. This is called cross-selling.
It's an efficient way to make suggestions to the customers that don't distract him or her from the initial product they wish to purchase because it merely introduces new ideas as a way of expanding the range of alternatives. Cross-selling works best for online businesses that have different product categories that are complementary to each other.
Alternatively, you should add upselling as a means for eCommerce conversion rate optimization.
Upselling refers to the attempt to get your customer to purchase a premium version of a product or service. For instance, if a t-shirt is selling well, you might want to suggest to your customers a similar t-shirt from a different, qualitatively higher brand.
The opinions on upselling are divided. Some argue that it might scare off customers, while others see it as an effective way to promote upgrades.
Taking a look at statistics, you'll soon find that upselling is successful with only a limited number of customers. On average, you can expect a 4% contribution to your sales via upselling. At first sight, this might not seem like a lot. But compared to other techniques, such as cross-selling (0,5% contribution), for example, it's hands down the more efficient solution.
To implement this technique successfully, you need to use it sparingly. Upselling only works well if you do it with already popular products. That way you won't need much convincing. Make sure that the price disparity between the original and the premium version doesn't exceed 25%.
If you're not sure about whether to include upselling to your eCommerce conversion rate optimization process, you can test it out first with your best selling product and see how it goes.

8. Live Chat
Online shops have one very popular downside that people constantly use as an argument against purchasing items online. It's the lack of qualified assistance and human contact. This makes live chats a must-have for eCommerce conversion rate optimization.
You can make up for this minor deficiency by including a live chat in your eCommerce site. The managing director of London Vape puts it this way:
Having a live chat on your website not only improves conversions and sales by clearing the doubts of customers but also helps in receiving instant valuable feedback from customers.
Surely you're wondering why communication via phone or email isn't enough. With email, the problem is that the form of communication is asynchronous, meaning that you can't anticipate how long the response time is. Communication via phone, on the other hand, is something that isn't quite popular in this day and age. I'm sure that by now everybody has caught on the fact that millennials will do everything in their power to avoid a phone call.
Considering all this, a live chat is the perfect compromise. The digital marketing strategist of PureVPN, a VPN service provider, however, warns:
Don't let the software go into the mode that
says you are currently unavailable and that they can leave a message. That sends a bad signal. It would be better to not implement at all if you can't be there when they want to chat.
Make sure to mind this before deciding to add a live chat to your website.
There are many tools that'll enable you to set up a live chat for your website. Olark is a good example. Just sign up, install the tool, then copy and paste their code into your site. To be able to communicate with your customers, install the Olark chat console and you're all set!
A great feature that Olark offers is the ability to know which page your visitors are on, track their activity on your site, see their contact details and other information that'll benefit your customer interaction.

9. Get top speed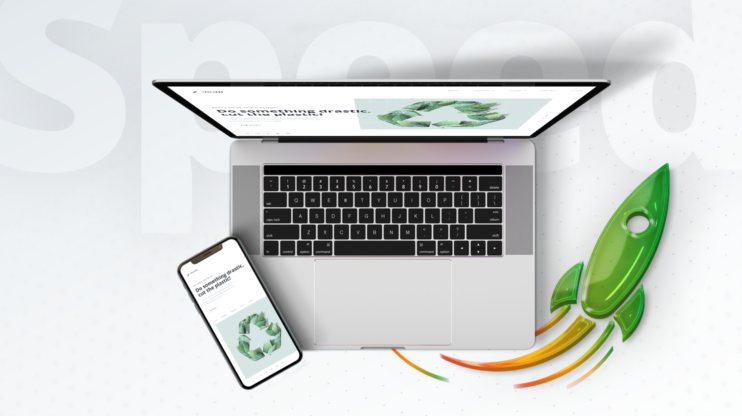 Another piece of the eCommerce conversion rate optimization puzzle is speed. Google's recent announcement of their upcoming page experience update is the best proof that speed is an essential part of good user experience, which is what Google is putting emphasis on when ranking websites.
An important element that you should always consider when speaking of speed is the speed performance of your website on mobile devices.
In these innovative yet somewhat trying times —what with the COVID outbreak, Amazon fires in Australia, and other unexpected and tragic events that 2020 had in store for us — you always hear people complain, "You're always on your phone!"
Whether you like it or not, our smartphones seem to have developed into natural extensions of our arms. Without them, we start acting as if we're experiencing phantom pain.
Naturally, it shouldn't surprise you that more than 50% of online traffic comes from mobile devices. So, what is your online store or any thinkable eCommerce conversion rate optimization technique good for if visitors don't have easy access to your site via their phones? To answer this question let's quote the magnificent Edwin Starr, "Absolutely nothing!"
But what can you do to optimize your online shop's speed on both desktop and mobile devices? Easy, you need a good host that guarantees top-notch performance.
If you're not sure about your website's speed performance, go to your WordPress Speed Optimization page, enter your URL, and you'll immediately receive your website's performance results. If you score anywhere below 90, then speed optimization is in order.
Lucky for you, that's exactly what we at 10Web offer. We have services strictly dedicated to speed optimization. This allows us to guarantee that every website hosted on our platform will automatically receive a 90+ PageSpeed score. This is a feature that you won't get elsewhere. We even have the case study to prove it. Let your mind get blown here.
If you want to test this out, just sign up at 10Web, install our Manager plugin and you'll receive an optimized copy of your website within seconds. The original (live) version of your website will remain untouched, we promise! Any changes we make are made on the copy we create. If you're happy with the result, you can then decide whether you want to move your site to our platform. It's completely up to you!
Here's a fracture of what our speed optimization services include and what makes us stand out in the sea of competitors.
We use the latest generation of servers, provide sufficient SSD storage, and operate with the highly reliable Google Cloud "premium tier" network to host our sites.
We provide a state-of-the-art hosting infrastructure that includes containerization, caching, and elastic resource management.
We automatically optimize our website's images, minify JS and CSS files, lazyload resources, and much more.
But why waste time telling you all this when we could show you? Just sign up for our free trial without any credit card requirement and see if our services are to your liking. If not, then that's fine too, no hard feelings!
Need a 90+ PageSpeed score?
With 10Web, you can get it automatically!
Need a 90+ PageSpeed score?
With 10Web, you can get it automatically!
10. The art of shipping
You know how the saying goes: "Nothing in life is free." What a shame, huh? We agree and so do the 46% of customers who abandon their shopping carts when they find out that shipping isn't free.
At a time where online business giants such as Amazon offer a wide range of products, a lot of which don't have shipping costs, it's hard to survive if you don't do the same. Except if you sell unique items that people won't find anywhere else. In which case, the shipping cost will be worth it.
One thing that Amazon did, for example, that really affected the publishing industry is never charging shipping costs for books. Another thing is that they offer an Amazon Prime package that comes with a lot of features, among which is free shipping on most items.
Something that a great deal of online businesses do is offer free shipping starting at a certain price. For instance, if you purchase items at the price of $120 in total, you won't have to pay for shipping.
Make sure to take this into consideration when striving for eCommerce conversion rate optimization. This might sound very basic to you but you wouldn't believe the number of online shops that still haven't grasped the make-it-or-break-it effect free shipping can have.

11. Payment options: get with the times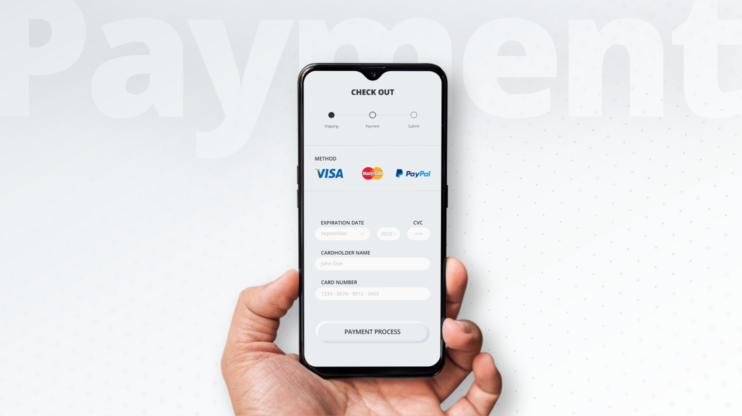 When taking a shot at eCommerce conversion rate optimization approaches, don't forget to target your payment options. Why? Because nowadays you're not just dealing with customers that are happy about payment options such as credit card, cash, or bank transfer. No, ladies and gentlemen, those days are long gone!
Always remind yourself that you're no longer just facing baby boomers, you also have to meet the demand of the notorious Millennials and Generation Z — a bunch of digital natives that you'll very likely fail to impress if you can't keep up with technological advancements.
What does that mean for your eCommerce site? It means you need to make sure that the purchasing process is as smooth as can be, meaning it needs to be compatible with any payment channel and device.
This brings us to the first optimization step: Make sure your payment methods are mobile-friendly. Remember how we said earlier that over 50% of website traffic comes from mobile devices? Well, it would be a shame to hamper the conversion process of visitors accessing your site via phone. Having the desktop device as the only frictionless option is the opposite of conversion rate optimization. The only thing you'll gain is increased bounce rates.
Some sites make the mistake of focusing solely on credit cards as payment gateways. It's such a pity because it doesn't reflect the current international payment service preferences. Granted, it's a popular payment method in North America, but online businesses go beyond geographical boundaries and are supposed to reach a wider, more international audience. So, a little glimpse at a few statistics can make all the difference.
Another thing that you should do is use the data you have to optimize your revenue. For example, track the percentage of declined credit card transactions. If the amount is unreasonable, you should start thinking about changing payment partners.

12. Work those visuals
The next item on our eCommerce conversion rate optimization checklist is visuals. You know that feeling when you find a product you want to purchase but you start hesitating because the quality of the image isn't so good, so you can't see the product clearly? Or, there's only one image of the product leaving what the product looks like from different angles up to your imagination?
We know that feeling very well! And we're in good company. 75% of online shoppers rely on product images when making a purchase decision. That's why we urge you to avoid such unnecessary shortcomings.
Make sure to upload multiple high-quality images. Take a look at this furniture shop, MADE, for inspiration. Their image quality game is top-notch. Notice that they have one image with a white background, one lifestyle image, and a video. The high quality increases your chances of getting shares on social media, while the variety of images and videos makes sure that all features and functionalities of your product are showcased.

13. Return policy: a delicate matter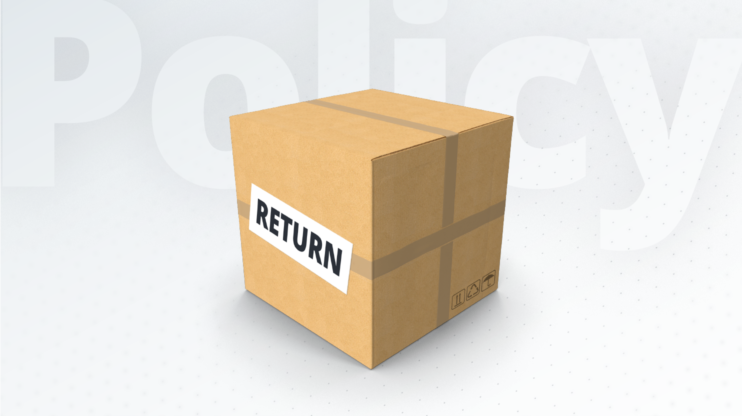 Would you purchase something knowing that you have no possibility of returning it or if you knew that the return policy is highly strict? Probably not, right? And understandably so, because online purchases sometimes feel like a gamble. And when gambling, it's always good to know that there's a safety net, in case you made the wrong decision and lost a lot of money.
But, of course, this is only one side of the story. For eCommerce shops, returns mean a loss of money. That's why not everyone can afford to have easy and open return policies of big and more successful businesses. And there's no shame about it. There are a lot of online shops that offer free shipping, but the cost for the return is on the customer (an exception is when the customer receives a deficient product, of course). But this doesn't mean that they automatically lose customers.
What really matters is how returns are handled. Here, professionalism and simplicity are key. Return processes that are complicated and take a lot of your customers' time will increase the risk of your customers thinking twice before purchasing something from your online store.

14. Pimp your cart button
For online shopping the "Add to Cart" or "Checkout" buttons are the most important CTAs. So, no matter where the customer is on your site or what he or she is doing, it's imperative that those buttons are always clearly visible to them.
There's no secret formula of how your "Add to Cart" button should look like. That's why you need to test the placement of buttons, the size and color and understand what works for your business by trial and error.
One thing's for sure, though, there needs to be harmony between the color and design. You also need to make sure that whatever color you choose for your "Add to Cart" button isn't used for other CTAs as a way to avoid confusion.
An added plus is a "Save for later" button which is a great way of keeping undecided customers engaged.

15. Analyze, analyze, analyze
Be anal about analytics, because knowledge is power — power that you'll need for your eCommerce conversion rate optimization process!
Use the data available to you to create customer personas. Having a picture of who's your audience will enable you to cater to them in a more focused manner.
Also, make sure to track their user behavior. Find out which sites they spend the most on, which sections cause them to bounce, etc.
There are several ways you can do your tracking. You can analyze your visitors' behavior through real-time reports. It will immensely help you with figuring out where your traffic comes from and which traffic routes work best.
Next, there are behavior reports, which will allow you to examine your visitor's activities on your website, such as average time on page or bounce rate. This way you can understand which pages need optimization most.

16. Get reviewed
Reviews have the potential of increasing your sales by 190%. This number speaks for itself, right?
The founder and CEO of iFax, a digital fax platform, completely agrees with this and highlights:
This is especially important when it comes to new consumers who have stumbled upon your website through advertisements or by chance. They can be busy browsing but may become wary if they haven't interacted with your brand or purchased a product from you before. Showing there are customers who have already purchased and received your product and have been pleased with it can quickly turn worried browsers into happy shoppers, who will hopefully return for more when their confidence builds.
So, make sure you have a lively review section by always asking your customers to share their thoughts regarding a product they purchased. An efficient way to do this is via email. Once the return period is exceeded and you're sure that the customer decided to keep an item, make sure he or she receives an email asking them to rate and review the product.
To top this off, you can enable and encourage your customers to include images in their reviews. This way you don't just get opinions from objective sources but also product images, which will significantly facilitate the decision making process of customers. Nordstrom is known for this. Take a look at this review a woman left for a dress she purchased.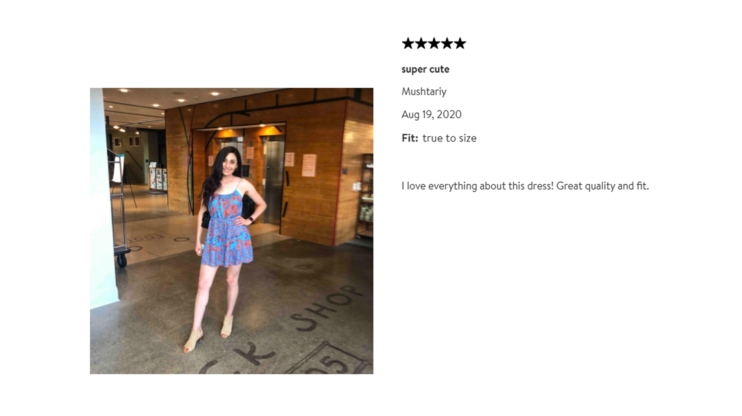 What do you think of our checklist for conversion rate optimization? Is there anything else you think we should add to our list?