Flywheel Review 2022: Why Choose 10Web Instead?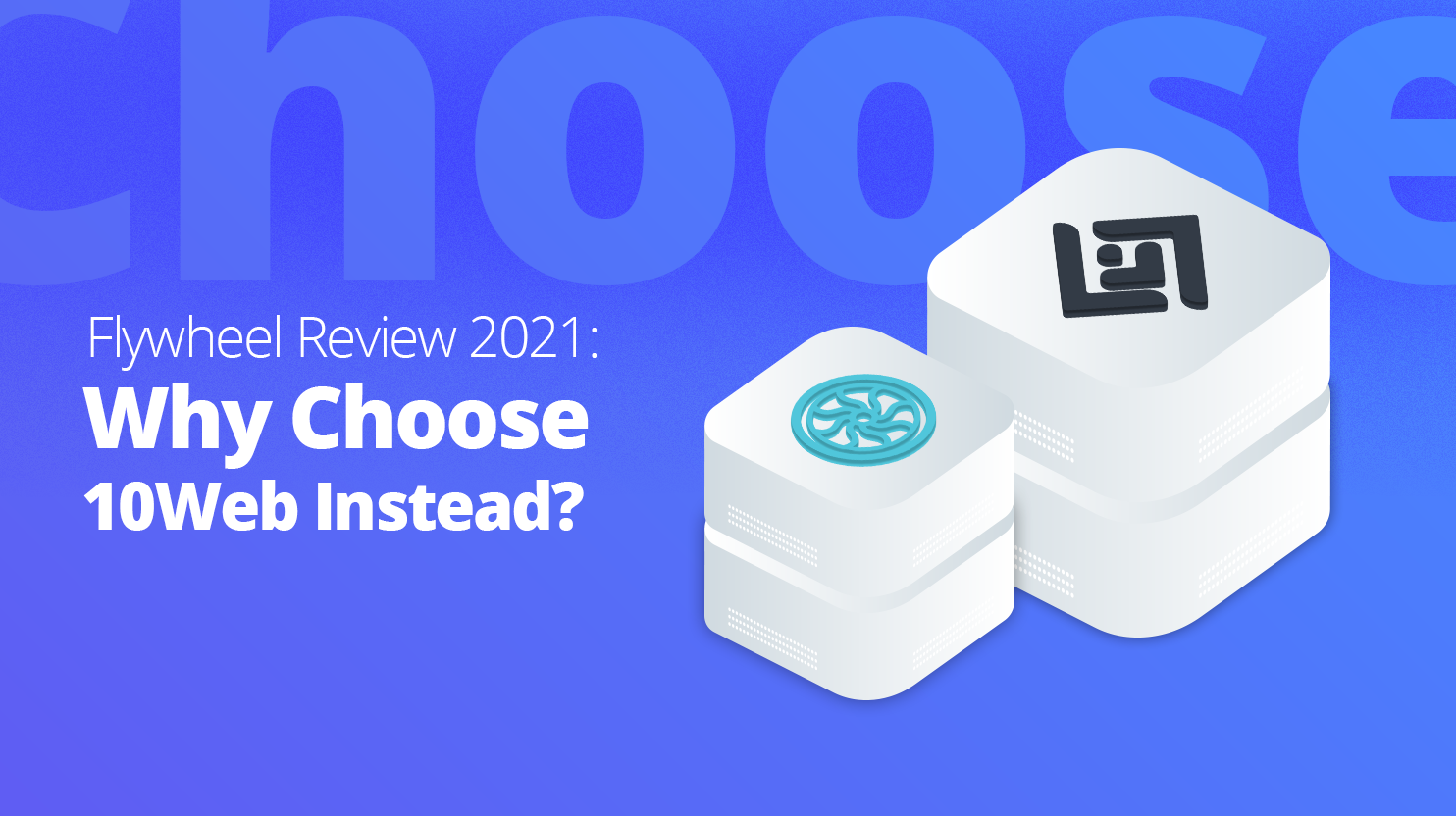 If you're in desperate need of a Flywheel review, this one's for you.
People who have had a fair share of experience with Flywheel have probably come to realize that the hosting provider has some limitations when it comes to pricing, scalability, speed performance, backup service, and more.
Don't worry if you can't follow us just yet. We'll provide you with an overview of Flywheel's services and explain all their shortcomings to you.
But as the saying goes, criticism is easier than creation. So, it would be bad form to just criticize Flywheel's services without offering any solutions. That's why we're also here to introduce you to a Flywheel alternative, 10Web, which is both cheaper than Flywheel and outperforms the hosting provider quantitatively and qualitatively.
Let's go through the following list of must-have features one by one and see if our Flywheel alternative is the right one for you.
Who is Flywheel hosting best for?
Where are Flywheel servers located?
Does Flywheel web hosting only host WordPress sites?
Does Flywheel offer SSL certificates?
In the unlikely case that you're not an avid reader, here's the video version of our review for you to enjoy!
1. Pricing
Although the pricing isn't or shouldn't be the most important feature in our Flywheel review, it usually is something that people look for first. So, in order to not drag it out longer than necessary, let's start with a comparison of the pricing schemes of both hosting providers.
The standard Flywheel plan costs $15/month and it includes the following: 5K monthly visits, 5GB disk space. For up to 10 websites hosted on Flywheel, you only pay $11.50/month per website.
Here's what 10Web's starter plan offers for $10/month: 25K monthly visits, 10GB SSD storage. If you host 10+ websites at 10Web, you pay only $6 per website.
Of course, this comparison is highly condensed and doesn't include all the services both hosts provide. For that make sure to visit Flywheel and 10Web's pricing pages. The purpose of this section is to demonstrate the disparity in quality and quantity between the hosting providers.
As you can see, 10Web offers more for less, which is especially great for agencies and freelancers who usually juggle multiple websites at once and will benefit from the discount granted to them for hosting multiple websites on 10Web.

2. Scalability
The next item on our Flywheel review is scalability. Let's take a look at what that means.
Committing to a hosting plan means accepting predetermined limitations of bandwidth and storage. But what happens when out of the blue your website's traffic experiences a sudden spike? There are two options:
Your hosting provider doesn't offer scalability. Meaning, when you use up your resources, you will have to expect negative implications for your website's performance in the form of speed loss or downtime.
Your hosting provider offers great scalability, i.e. your immediate resource demands will always be met. But you'll have to expect additional fees, also known as overage prices.
Luckily, both Flywheel and 10Web offer great scalability, so there's not much to worry about there. What we can compare, though, is the overage prices of the two hosts.
Flywheel charges an extra $1 for every additional 1K visitors.
10Web charges an extra $2 for every additional 10K visitors and 5GB SSD storage use. We did the math for you, 10Web's overage price is 5 times less than Flywheel's.

3. Infrastructure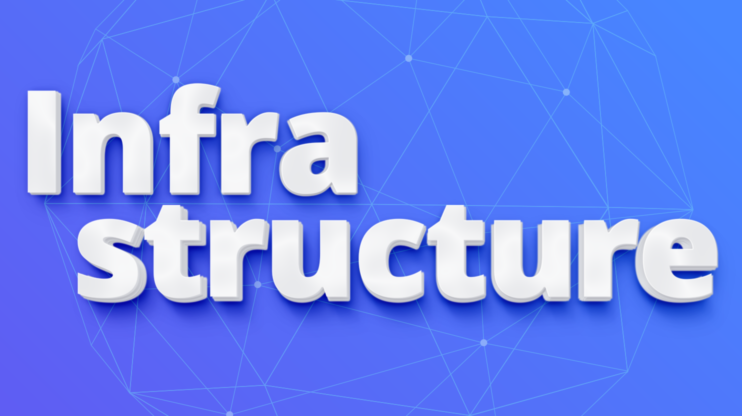 Moving on from the pricing aspect to the qualitatively more essential features of this Flywheel review.
Both hosts offer managed WordPress hosting services powered by Google Cloud. In other words, both hosts offer a state-of-the-art hosting infrastructure that allows for load balancing, containerization, and much more.
The main difference between the two contenders concerns data center availability: With Flywheel you can choose from 5 different data centers, while 10Web offers 8 data centers distributed over 4 continents.
The big disadvantage you have with Flywheel is that data center diversification isn't possible. To put it in layman's terms, if you pick a data center in the US for one website will by default set this location for all other websites.
This is especially problematic for agencies that have an international client base, because it prevents them from adjusting the website's data center location to the client's place of residency. In terms of connectivity, this is less than ideal.
Moreover, the mere fact that you can't choose separate options for your different websites suggest that those websites aren't fully isolated, which could have negative impacts on your resource management and by default your websites' respective performance.
This brings us to a connected component in this Flywheel review, namely website speed.

4. Speed
Why do we dedicate an entire section of this Flywheel review to the topic of speed? Easy, it's an important search engine ranking factor. Google's latest page experience update has further underlined the influence of page speed for user experience, which makes this subject more relevant than ever.
Both 10Web and Flywheel offer fast WordPress hosting.
Flywheel, for example, has its proprietary caching engine, FlyCache, designed for the purpose of increasing the speed of WordPress sites. Next to this, they also rely on a CDN (content delivery network) to serve up cached content from global points of presence (POP).
We, at 10Web, on the other hand, guarantee that every website hosted on our platform automatically gets a 90+ PageSpeed score.
If you don't believe us, just head over to our WordPress Speed Optimization page and enter your URL. If your score is somewhere under 90, then there's definitely room for improvement.
You can sign up for 10Web, install our Manager plugin and get an optimized copy of your website within seconds. Your live version won't be impacted at all. Everything we do, we do on a copy of your website.
And all of this is non-binding. That's what our free trial without any credit card requirement is for. You can check out our services, see if they fit your requirements, and if not, feel free to leave it.
For the curious Georges out there, here's how we achieve such incredible results:
It all starts with a combination of the latest generation of servers, sufficient SSD storage, and the highly reliable Google Cloud "premium tier" network.
As already mentioned, we also provide a state-of-the-art hosting infrastructure that includes containerization, caching, and elastic resource management.
Additionally, we automatically optimize our website's images, minify JS and CSS files, lazyload resources, and much more.
Finally, our image optimizer is a feature that you won't find elsewhere. It automatically optimizes every image uploaded to your WordPress. Through 90% image compression without quality loss we make your images 10 times lighter and your website 3 times faster. The intensity of compression is completely up to you. You can choose between conservative, balanced or extreme compression and track your compression result statistics.
5. Migration
Another essential feature in our Flywheel review is migration. Arriving at the decision to move your website(s) from one host to another is very complex and takes some serious considerations. One of them is inevitably whether the new hosting provider of your choice is worth the efforts of the migration process.
Flywheel takes care of the migration process for their customers. All you need to do is provide Flywheel with site details and their experts kickstart the website transfer.
At 10Web, we offer 1-click automated migration. All you have to do is enter your URL and select a data center location and voila: your website is connected to our dashboard. Now you just have to install the 10Web Manager plugin and automatically get a 90+ PageSpeed score. It doesn't get easier than that!

6. White label & Multisite
This part of our Flywheel review is interesting for agencies and freelancers in particular.
Both 10Web and Flywheel offer white-labeling. Meaning, you can offer our services to your clients under your brand name, without having to worry about them ever finding out that we're the original provider of these services.
The drawback with Flywheel is that this service will cost you $99/month.
10Web, by contrast, offers this feature in all agency plans without any extra charge. We will directly white label your WordPress dashboard of websites hosted at 10Web.
The second feature in this section is multisite support. Why do you need it? It will allow you to manage your clients' websites from one dashboard, use shared plugins, shared themes and shared users. That way you can manage the sites collectively.
Like our white-labeling service, our multisite support comes in all agency plans without extra charges.

7. Backup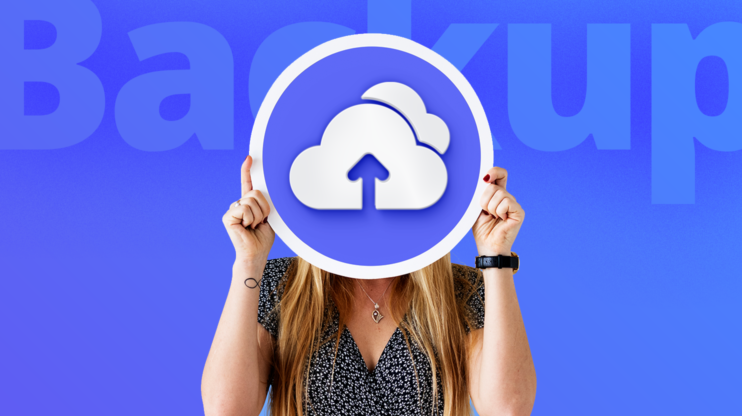 Always backup your data! I'm sure you've heard this more than once in your life, and with good reason! That's why we've included it in our Flywheel review.
Both Flywheel and 10Web offer automatic website backups, while also giving you the option of manually creating website backups in case you need it.
But what makes 10Web stand out as the best Flywheel alternative is that we offer real-time differential backups. What does that mean? Usually hosts give you the option of scheduling your backups on a daily, weekly, and monthly basis. This should be a given.
But with us you also have the option to create backups on an hourly basis, which is especially great if you have a highly dynamic website. That's what real-time backup stands for.
Differential backup, on the other hand, means that only the most recent changes made after the last full backup are stored. This immediately enhances the efficiency of the backup process and makes sure that it doesn't negatively affect your website's performance.
At 10Web, your data will be stored safely on AWS S3 and you'll always be able to restore data from the last 1000 backup points.
Our backup solution comes in all our plans, no additional fees necessary.

8. Security
Security is the most essential part of website hosting. You could have the highest level of performance, a state-of-the-art infrastructure, but it would mean nothing if your site isn't sufficiently protected from cyberattacks. This makes it a significant feature in our Flywheel review.
Let's see what Flywheel's security suit has in store for you:
Two-factor authentication,
A free SSL certificate,
Free malware removal,
Limited login attempts,
Intelligent IP blocking,
Managed WordPress updates.
Let's see if and how 10Web's security service keeps up with this:
Built-in login limitations,
A free SSL certificate,
Scanning for vulnerabilities, malware, and file changes,
DDoS attack protection,
Full and fast restoration of hacked sites,
Constant monitoring and support.
Of course, you have the option of doing (manual or automatic) check-ups yourself or you can have our system administration team do manual check-ups for you. They're available to you 24/7.
With our security service, like our backup service, you have the possibility to schedule automatic security updates to make sure that you're always prepared.

9. Website Builder
This component of our Flywheel review is another feature that's gained importance due to the upcoming Google page experience update. To ensure a great user experience and consequently a high Google ranking, you'll need a website builder that provides easy-to-handle and optimized designs and solutions for your website.
Flywheel provides the Genesis Framework for website building. This comes with 30+ StudioPress themes and blueprints. This allows you to create a blueprint for an existing website, meaning that your site's theme, plugins and other features will be saved as custom configuration, which you can then use for building other websites.
10Web's website builder, however, is built on Elementor. There are many advantages to this builder, but the main one that tips the balance in favor of Elementor is the fact that, out of all the builders, it's the easiest to grasp.
That's why at 10Web, you can build your website via drag and drop, no coding required. You'll be able to create production-ready websites with full control over their design. It's a fully customizable solution. In other words, you can design your website and edit both header and footer with an advanced frontend editor.
In the same vein, it allows you to:
arrange your layouts,
choose from a variety of design elements,
create a responsive experience, and
adjust your content automatically on all screens and resolutions.
It's a dream come true for every website owner, right? Not exactly, because we can do you one better:
All our plans include the following features:
40+ stunning designer-made and mobile-friendly website templates,
40+ premium widgets, consisting of Elementor and premium 10Web widgets, and
50+ premium plugins, such as Photo Gallery, Form Maker, Slider, etc., that will cover your every need.
One last fun fact about our website templates that shouldn't be left unmentioned is that they're pre-optimized to ensure that your website's performance won't be negatively affected. That's how we ensure that your website will always get a 90+ PageSpeed score.

10. SEO
Last but definitely not least is a feature that technically doesn't belong in a Flywheel review, given that Flywheel doesn't even offer it. No hosting provider other than 10Web offers it, for that matter. It's our SEO (search engine optimization) service.
But why, oh why do you need this service to begin with? Doesn't the fact that no other hosting provider offers this feature mean that it's, strictly speaking, not necessary?
Well, not really. The reason why other hosting platforms don't include this feature in their plans is because they assume that a) most businesses have an SEO specialist that takes care of this aspect for them, and b) they'll make use of some extensions dedicated to website optimization. In both scenarios, you'll need to take into account the additional expenditure.
With 10Web, you, of course, have the mentioned options at your disposal. We're just adding variety to your choices by giving you the opportunity to implement SEO rules without additional costs. If you're not happy with the results, feel free to resort to your long standing methods.
So, without further ado, here's what we do:
Our SEO service will examine your website content and structure in terms of SEO performance, share with you the results and provide you with some much-needed recommendations as to how to improve your tactics. It's completely up to you to decide if you want to follow our recommendations.
But how exactly do we help you improve your SEO results? Here are some important elements that are used to that effect:
Custom Metadata,
XML Sitemap,
Canonical URLs,
Knowledge graphs,
Optimization of URL length, and much more.
Additionally, Search Analytics will provide you information about the search engine queries that led visitors to your website. You can use this information to optimize your website content accordingly.

11. FAQs
Who is Flywheel hosting best for?
Flywheel is best suited for designers or people who own a design business, freelancers, and agencies.
This is reflected in the names of their hosting packages. There's the Tiny plan for "small, simple installs" for $15/month, followed by their Starter plan, aka their "popular single-site plan" for $30/month. The Freelance plan will cost you a whopping $115/month. As for the Agency plan, the price is at $290/month for up to 30 sites. You also have the option to create a custom plan.
Let us put it this way, though: If you're running a small website and don't require as many services and as high a quality as 10Web provides, but at the same time are willing to pay more for it, then Flywheel's for you.

Where are Flywheel servers located?
Flywheel has 5 data centers distributed around 3 continents. Their data center locations are US, Iowa, Canada, Montreal, United Kingdom, London, Europe, Belgium and Australia, Sydney.
In terms of connectivity and speed performance this isn't optimal. That's why the hosting provider is currently working on adding more locations to enhance the quality of performance.
As mentioned earlier, Flywheel doesn't provide data center diversification. In other words, if you choose one data center for one website, you're by default choosing it for all other websites. This can be especially frustrating for freelancers and agencies who are working with multiple clients from different regions.

Does Flywheel web hosting only host WordPress sites?
Yes. Flywheel's slogan is "delightful managed WordPress hosting thoughtfully built for busy creatives," indicating that the hosting provider's services are specifically designed for WordPress. Just like 10Web, Flywheel offers managed WordPress hosting powered by Google Cloud. Unlike 10Web, they don't offer these services for the low price of shared hosting.

Does Flywheel offer SSL certificates?
Yes. Flywheel has partnered with Let's Encrypt. That's why, just like 10Web, you'll get a free SSL certificate with any Flywheel plan. This will ensure that your data exchange is encrypted and sufficiently protected from unauthorized third party access
So, now that we've shared our wisdom with you, tell us what you think: was this Flywheel review everything you hoped for, or what? Maybe you want to share with us what brought you to this article and if your expectations were met. Whatever it is, drop a comment!