How to Install a WordPress Theme: Detailed Guide for Beginners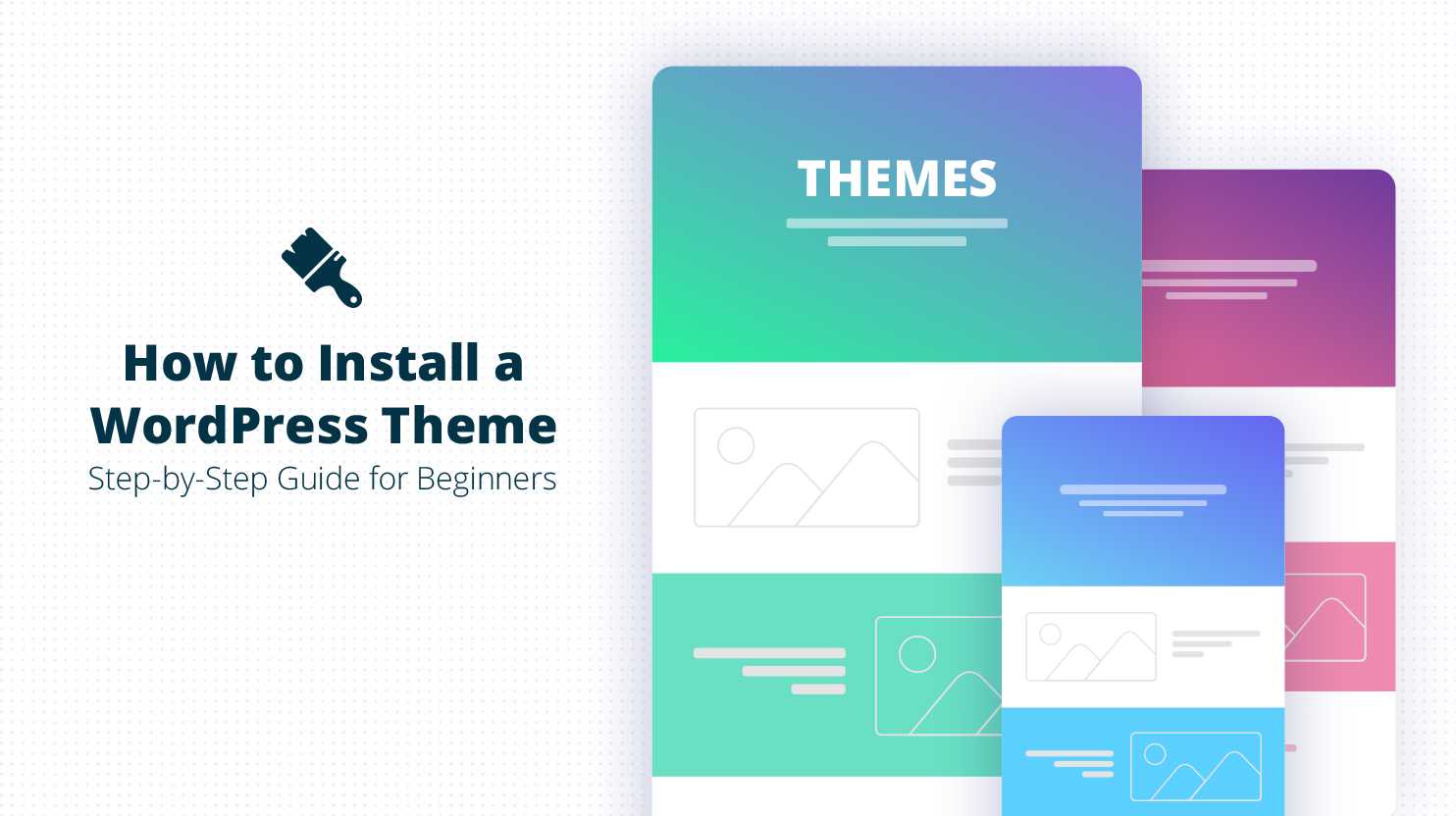 This is a step-by-step tutorial for beginners on installing a WordPress theme.
Themes are pretty cool: they make WordPress sites look good with little effort. Installing a theme is just like inviting a virtual designer to quickly upgrade your website's look.
With as many free and premium themes available as there currently are, it may take some time to pick the one that fits. This is what to do after you finally decide on one:
1. Install a theme using WordPress admin theme search
This will work only for free themes that show up in the WP theme directory. To install a theme using WordPress plugin search, click on "Appearance" to the left of your WP dashboard and click "Add New:"

The page that opens up will have various tabs for organizing themes by different criteria, such as Popular, Latest, etc.
You also have the option to click "Feature Filter" to filter themes by your subject, layout or features you are looking for.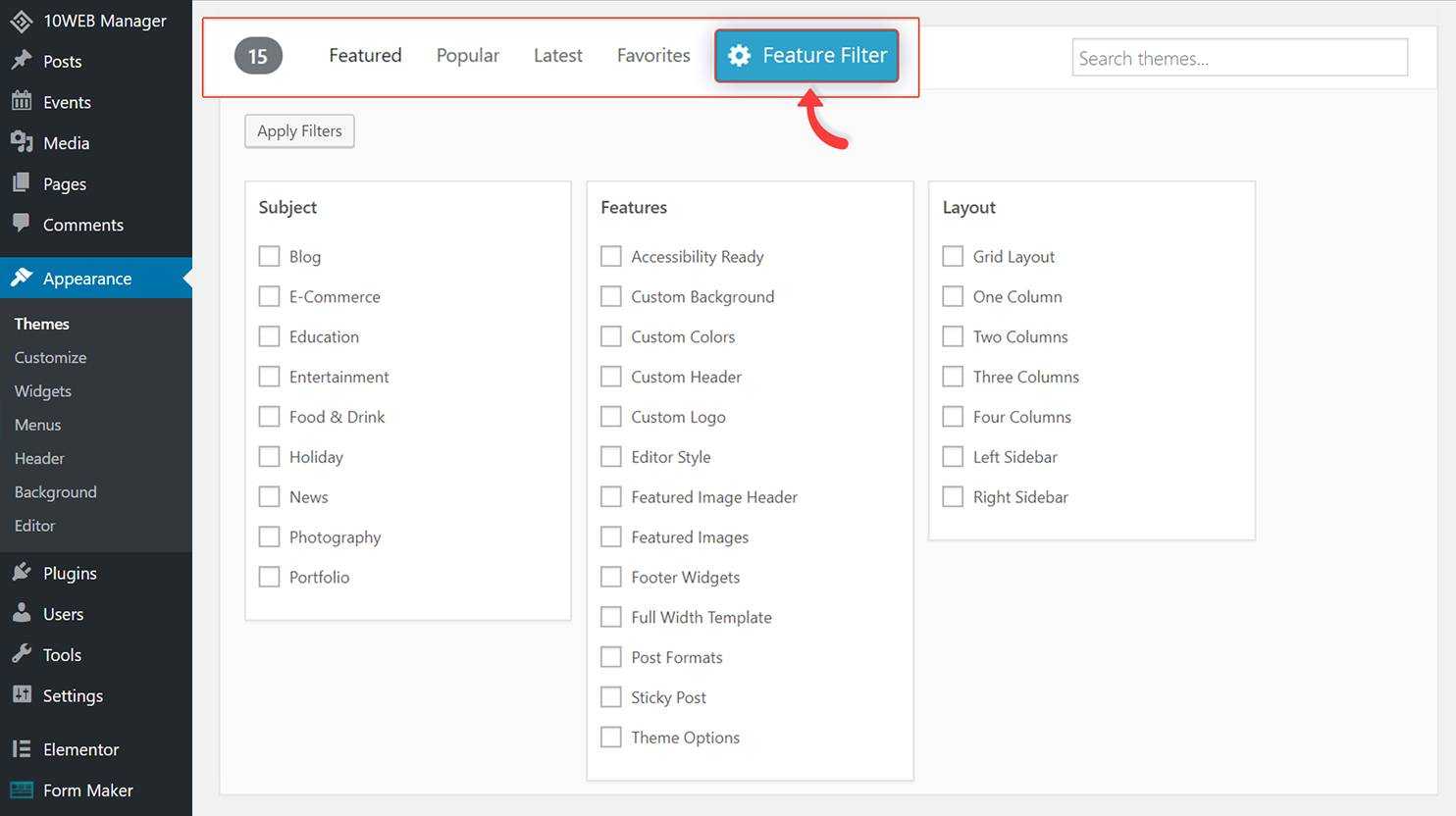 You can select one or many filters and press "Apply Filters" to search the directory accordingly.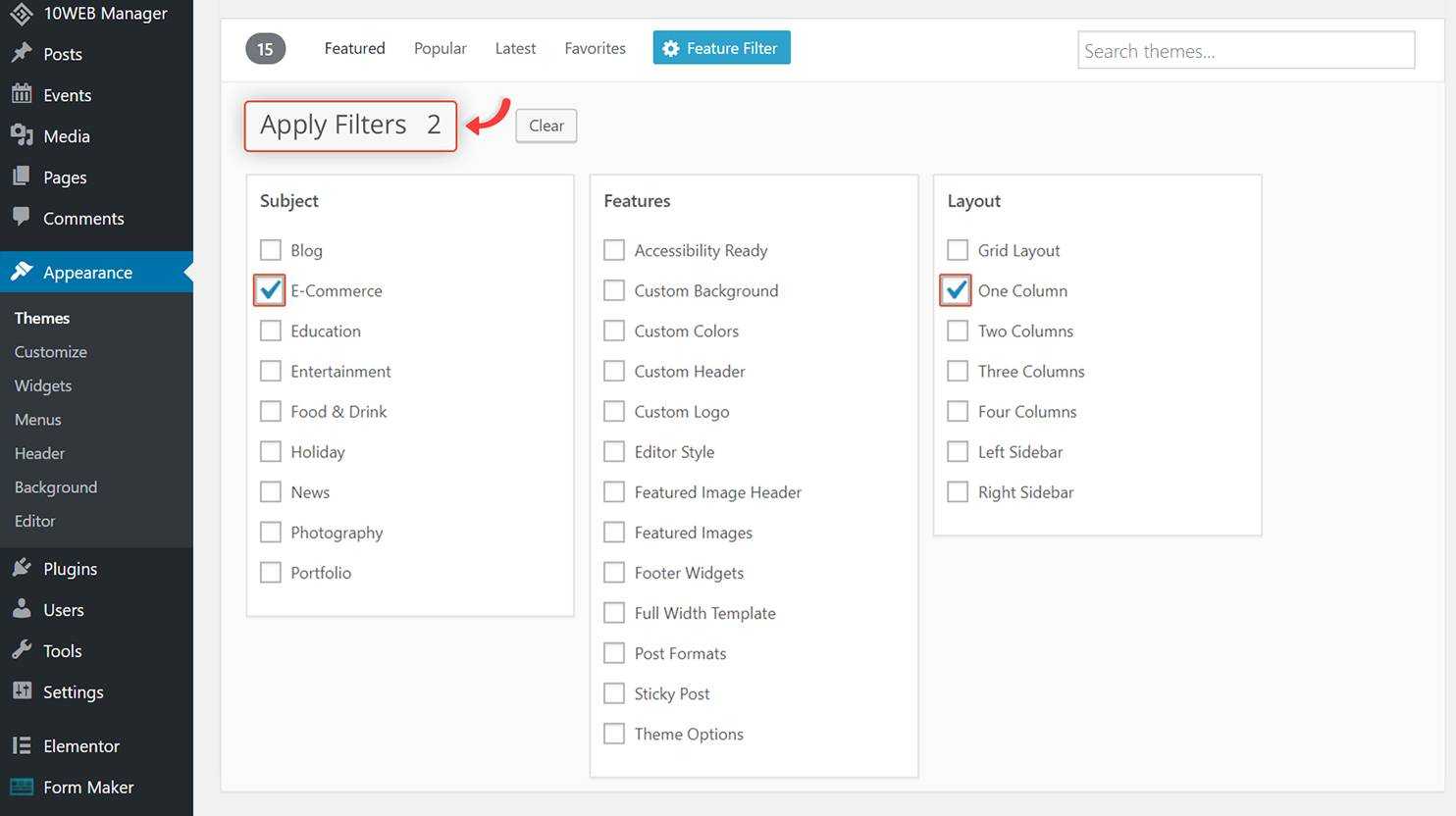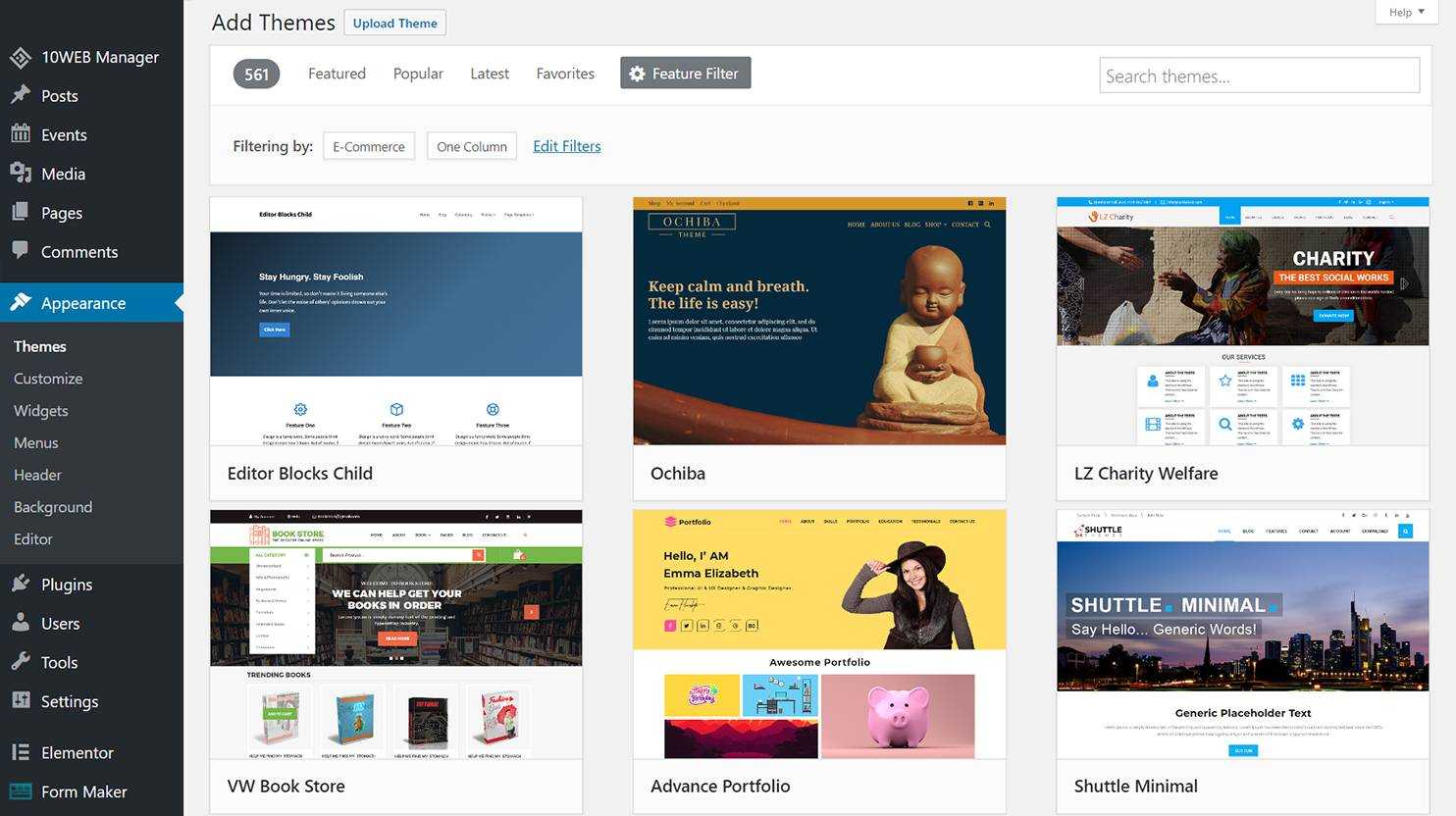 Alternatively, you can just search for the theme search field on the right if you know the name/creator․
After finding the theme you want to install, click "Install."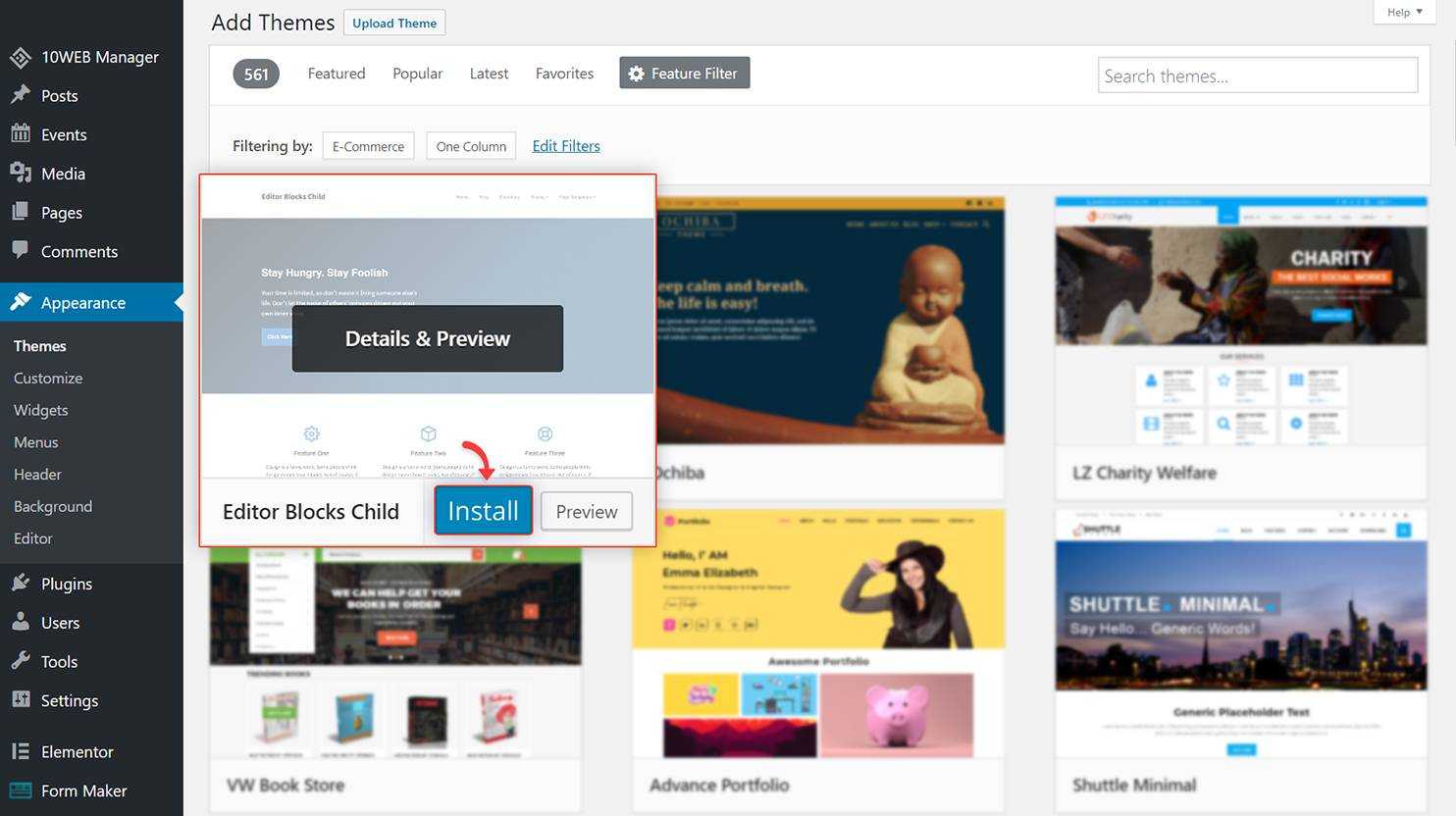 The next step is pressing the "Activate" button that appears.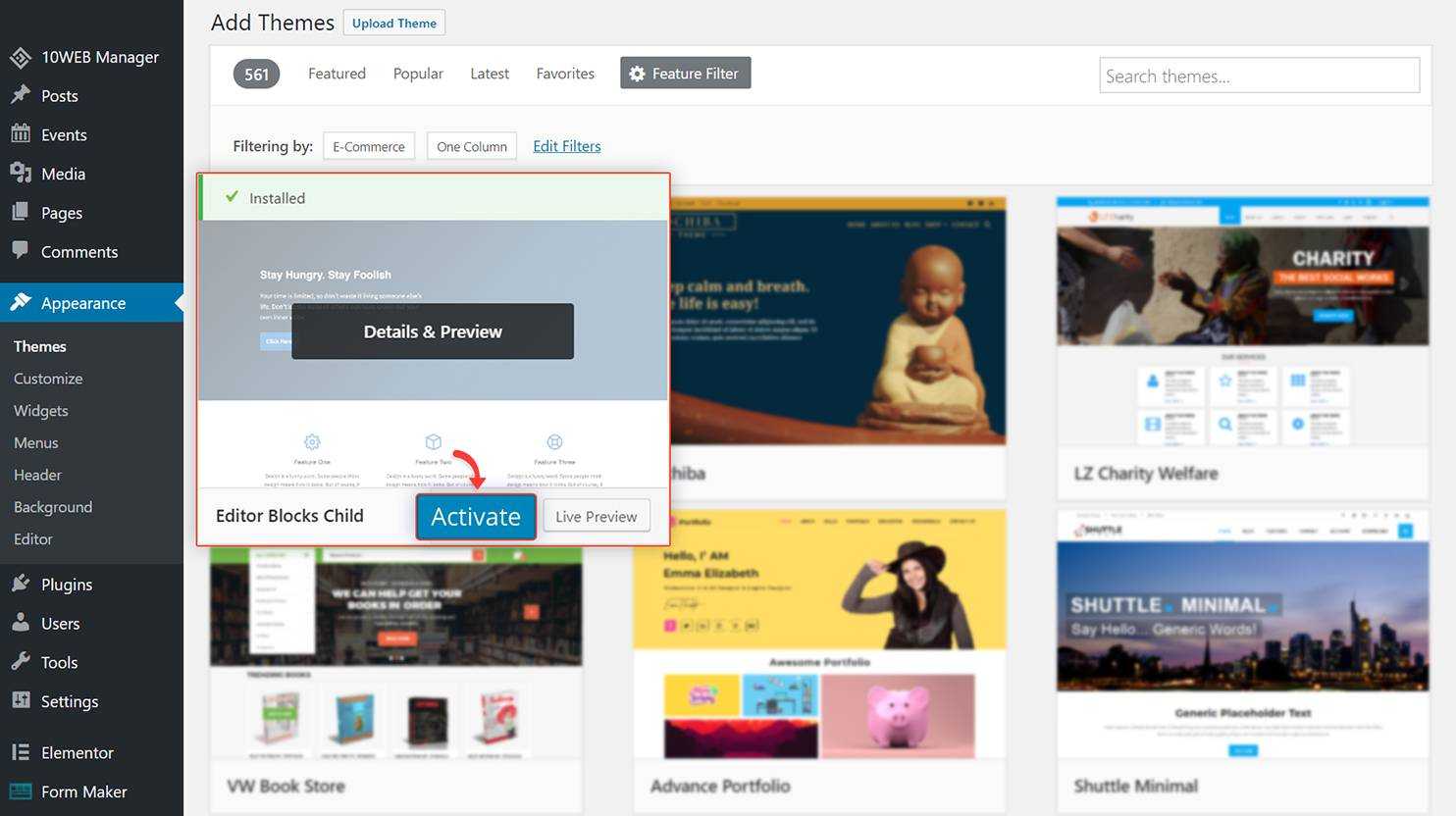 This screen will appear: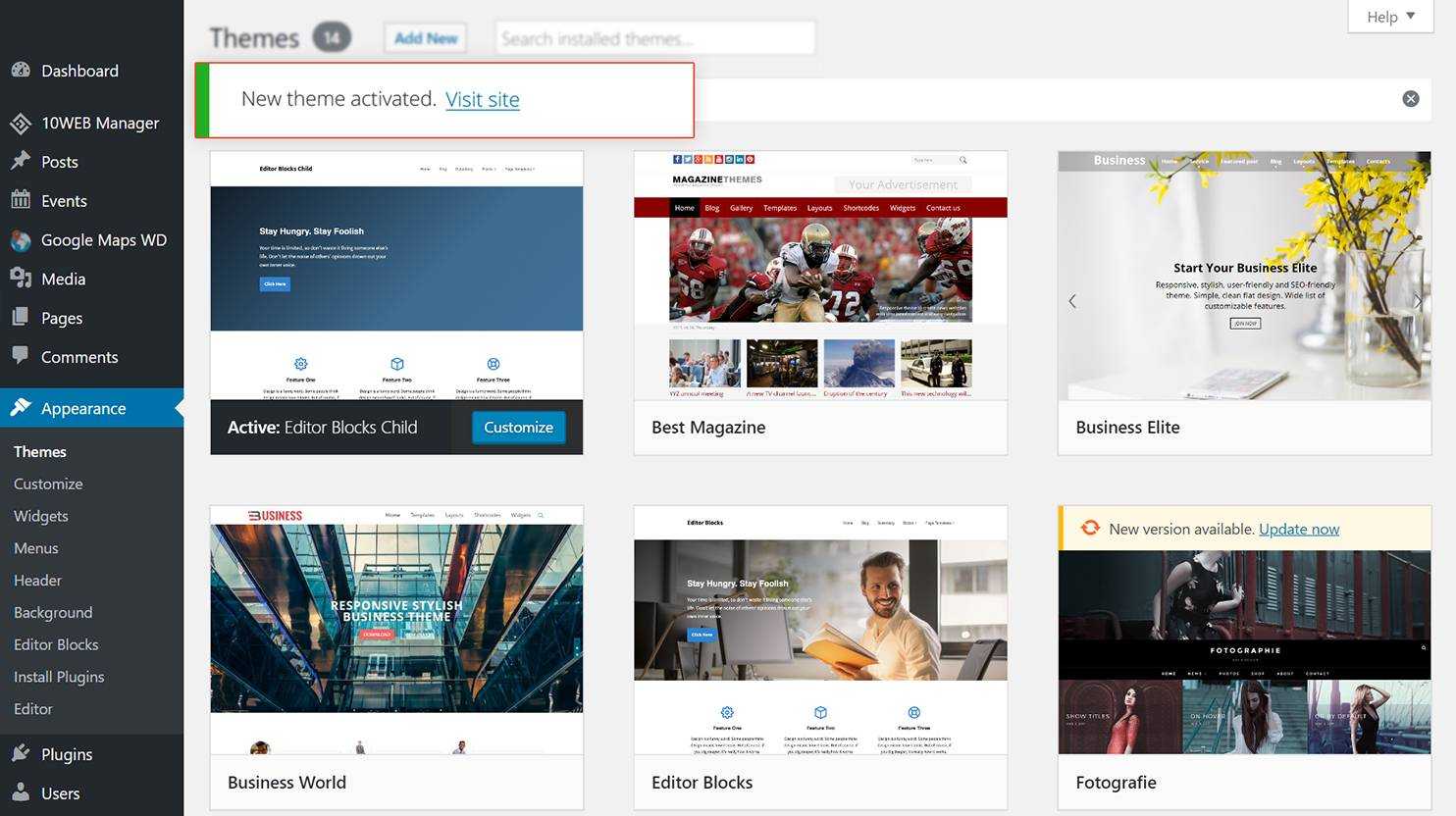 It means your theme is installed and activated. Depending on the particularities of the theme, you may have to config it before use.
2.Install a theme using the WordPress admin theme upload
If you're trying to install a premium or custom theme, one that does not show up in the WP directory, you will have to upload the necessary files yourself.
Do keep in mind however that this method will work only for the users of self-hosted versions of WordPress. All the WordPress.com-ers have to switch to a self-hosted site if they're determined to go with admin theme upload.
First, you need to download the .zip file from the source.
Then, go click on "Add New" in the "Appearance" menu section: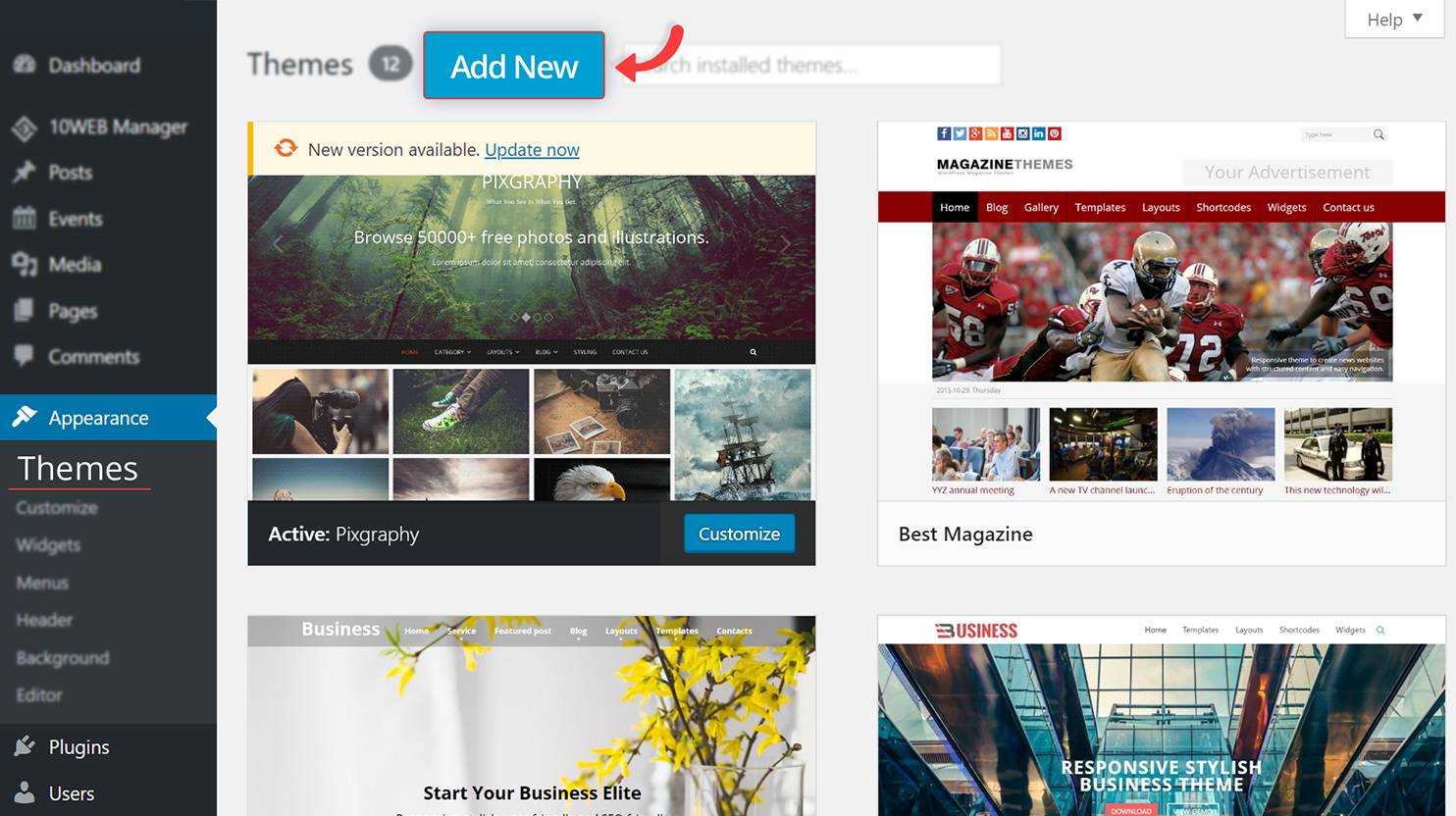 Press "Upload Theme."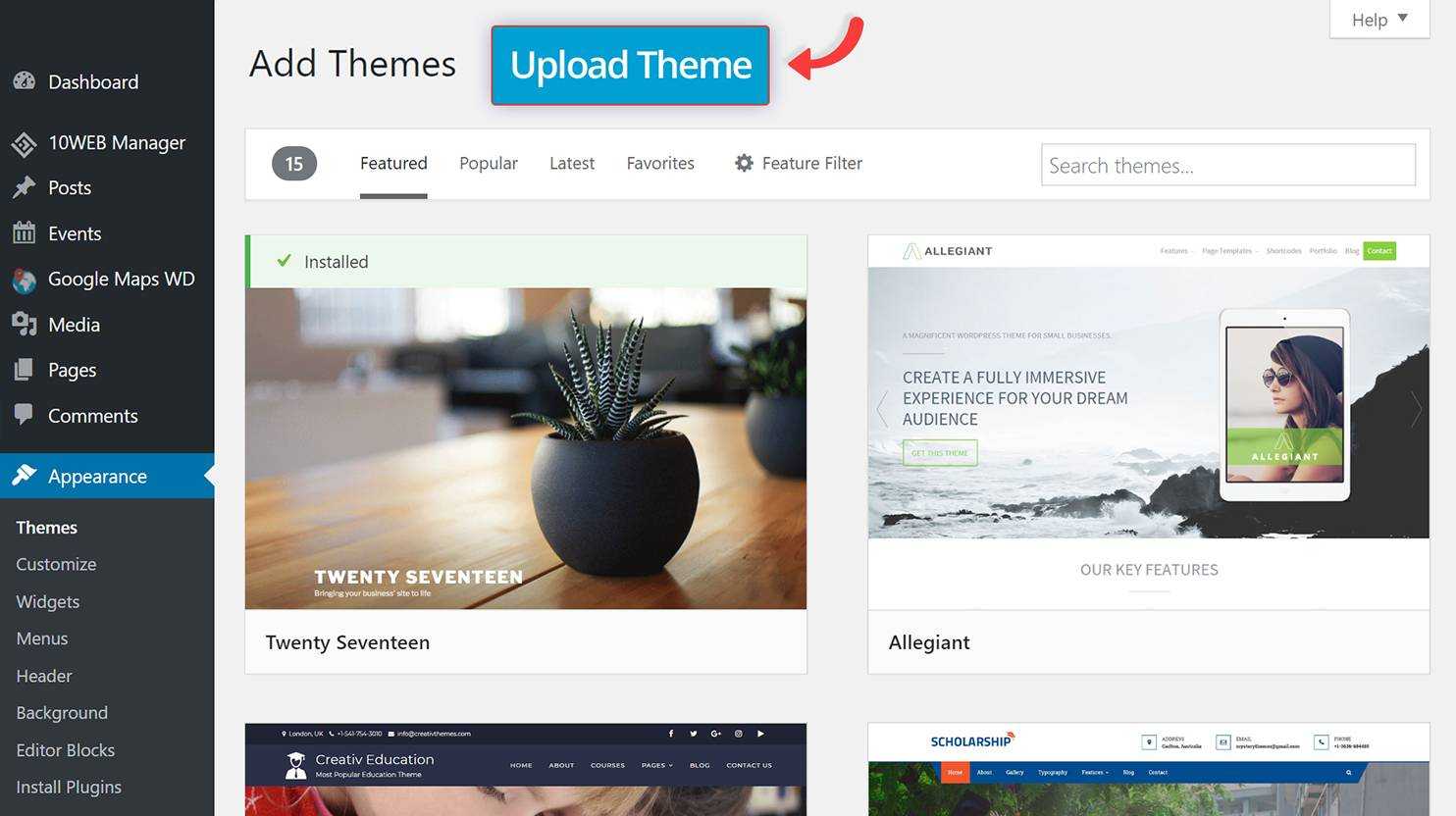 Press "Choose file," choose the theme .zip file, and click "Install Now:"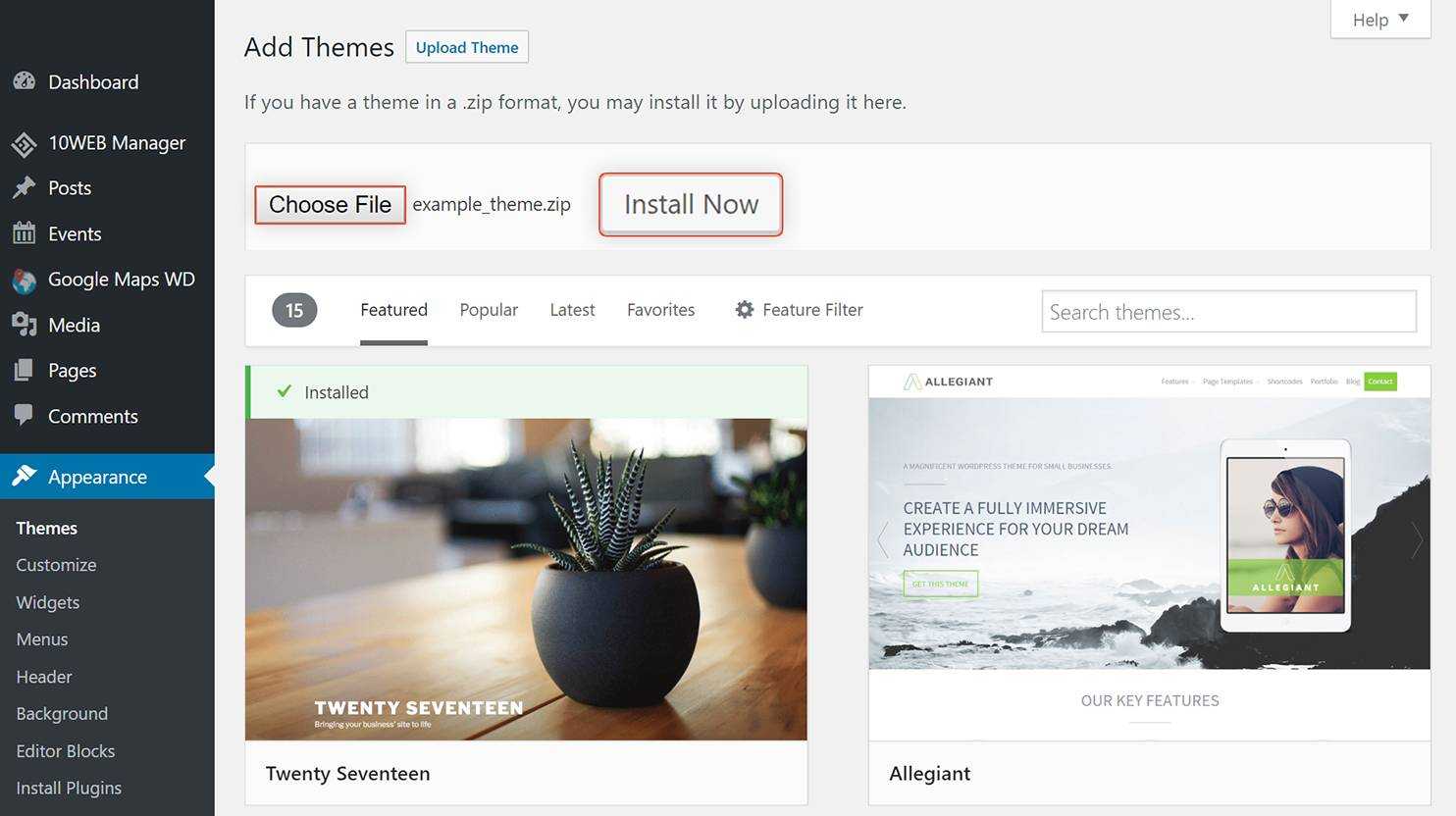 After WP installs your theme, you'll see this message: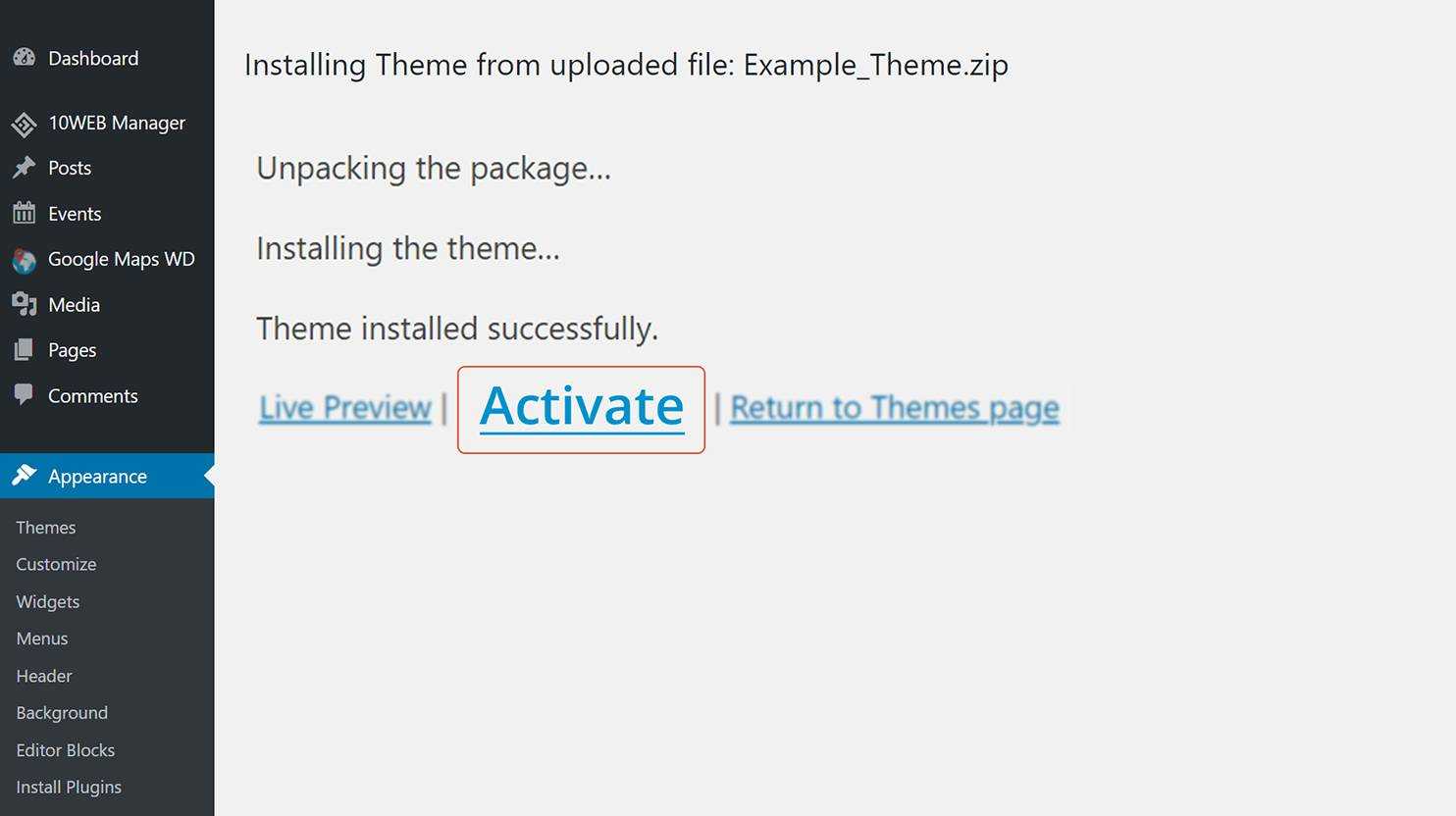 Press "Activate" and that's pretty much it! In some cases you have to setup the configs accordingly.
3.Manually install a WordPress theme using FTP
Okay, admittedly the majority of users live perfectly happy lives without ever attempting to install a theme manually but in certain cases it seems like the only viable path.
You'll need an installed FTP client, FTP login credentials from your host, and the unzipped folder of the theme you want to install.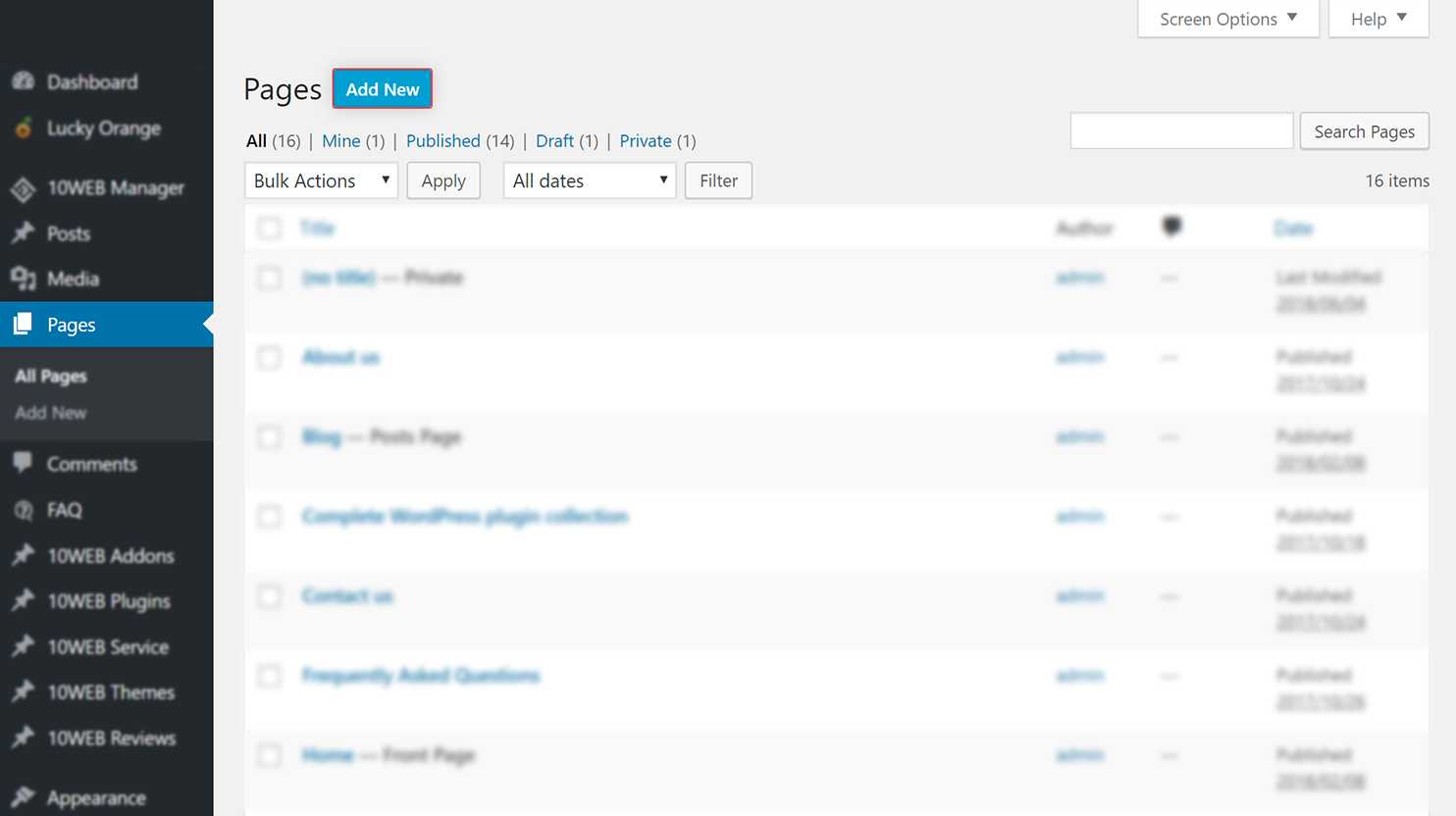 After logging in, go to wp-content and then to themes: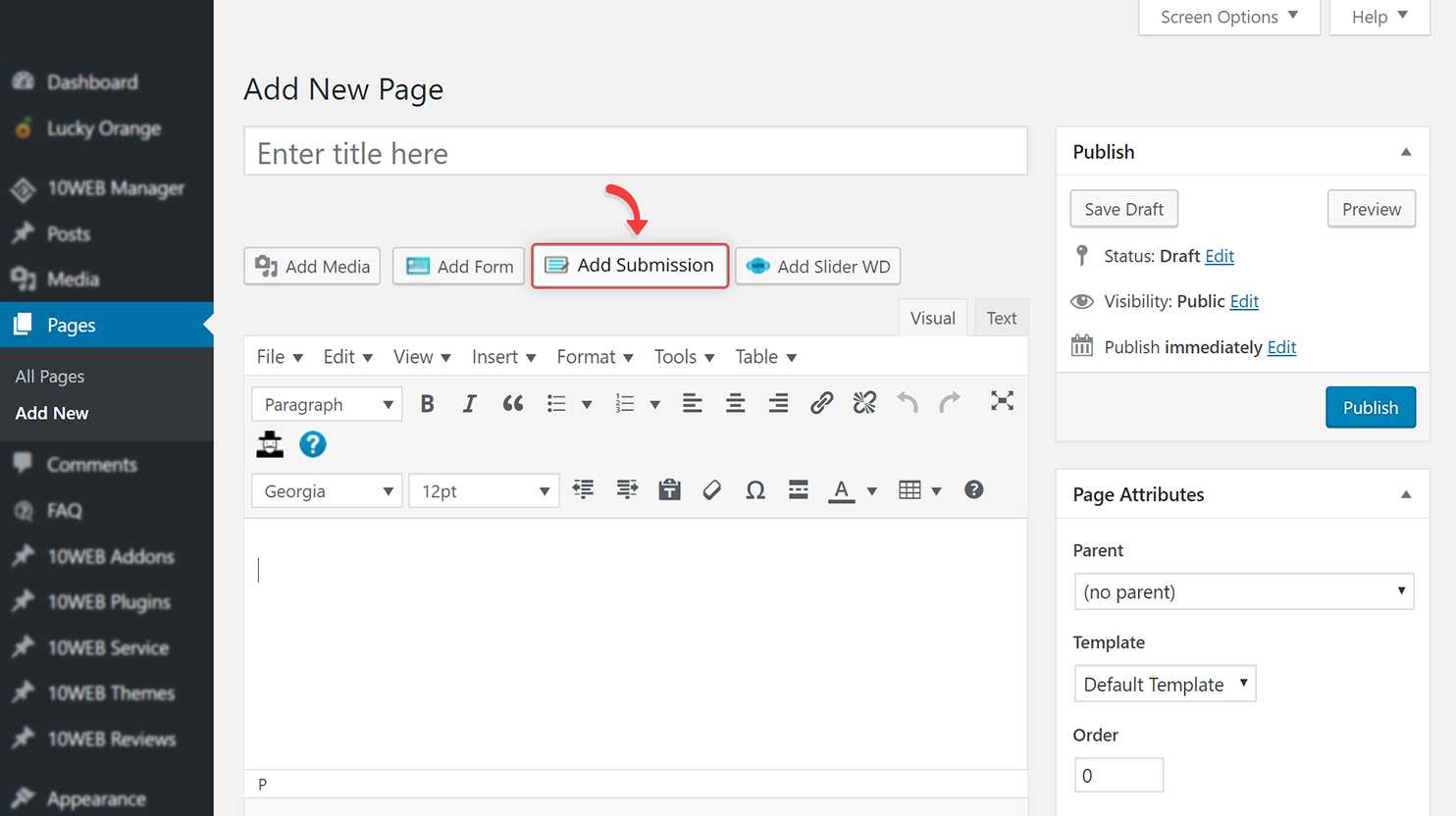 That's where you need to drop your theme folder.
Following the upload, go to your WP dashboard and click on "Appearance." You should see the theme you just installed right there. Click "Activate" and you're done. Remember to config it before use.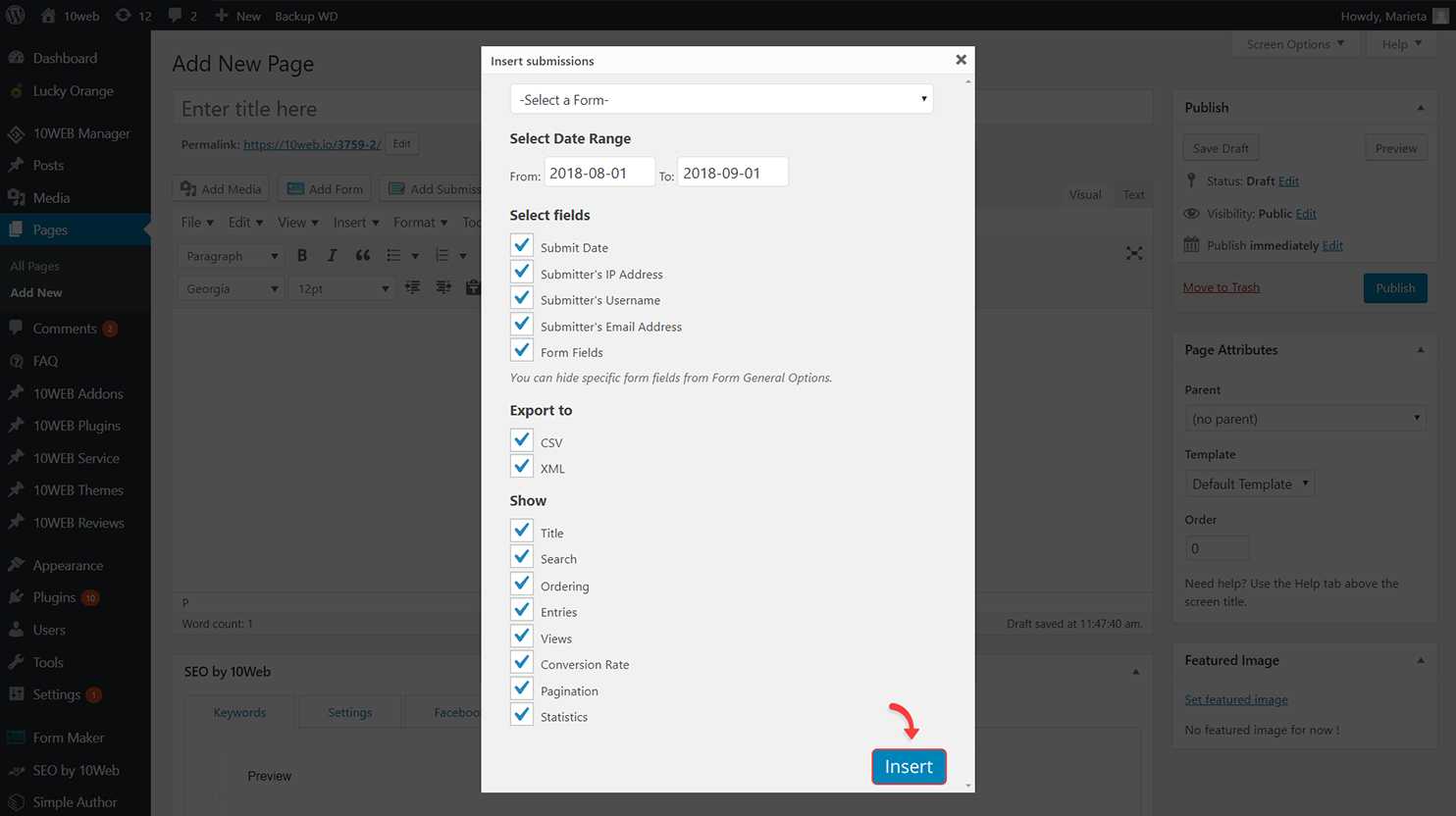 4.Install a WordPress theme using 10Web dashboard
You'll need a free 10Web account and a website added to it to install a WP theme using 10Web dash but it makes everything much easier in a number of ways:
1. Welcome to a single unified place where you can install, update, upgrade to premium, delete all your themes in one click.
2. The dash lets you browse premium 10Web themes right alongside all WP directory themes. Third-party and custom themes are fair game, too!
3.  You can manage themes of multiple websites at the same time without any switching around.
This is just how easy installing a theme from 10Web dash is. Click on "Themes," then press "Add Themes:"

Look through 10Web and WordPress Theme Directory themes and pick the theme. Then click "Install."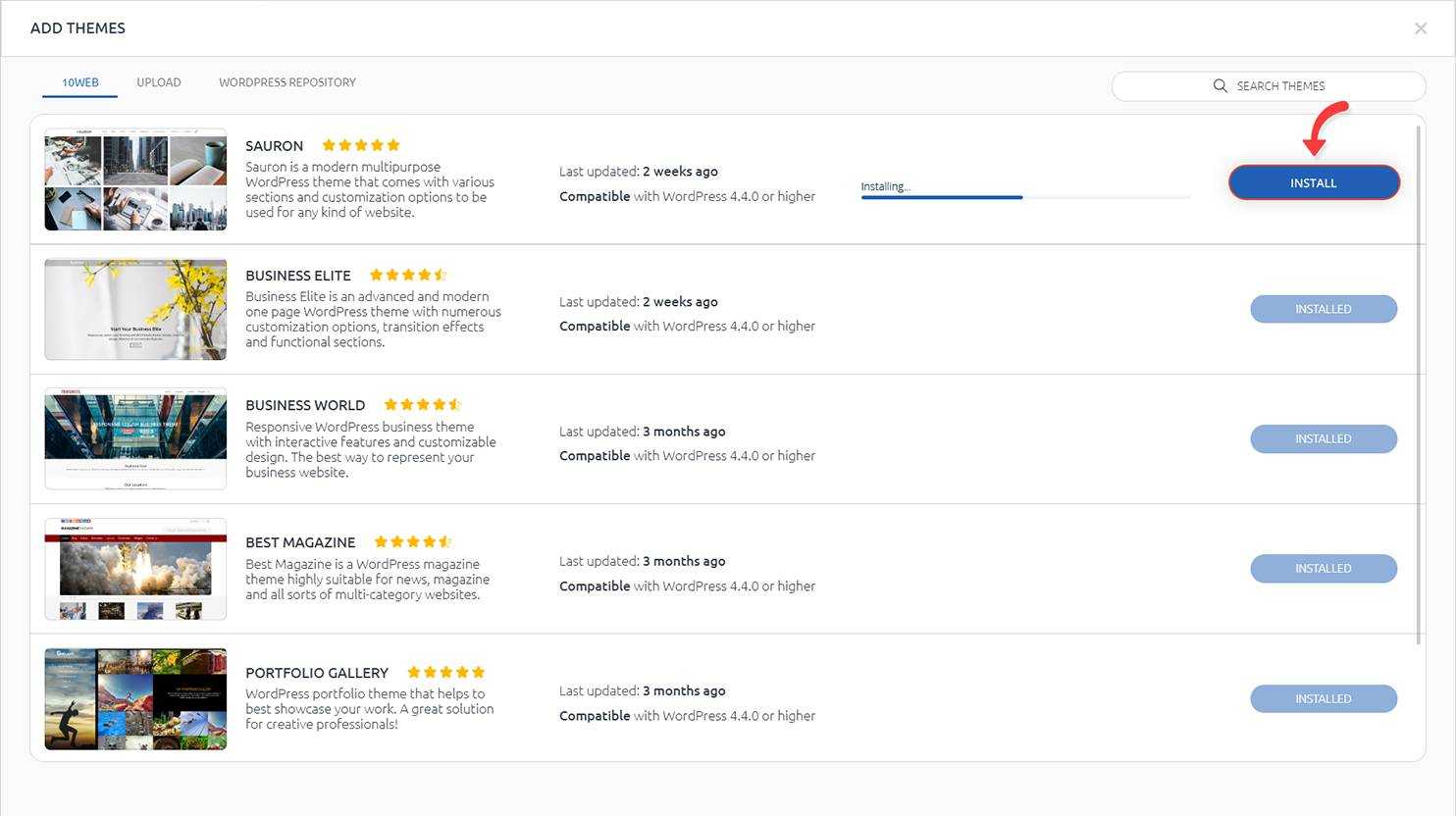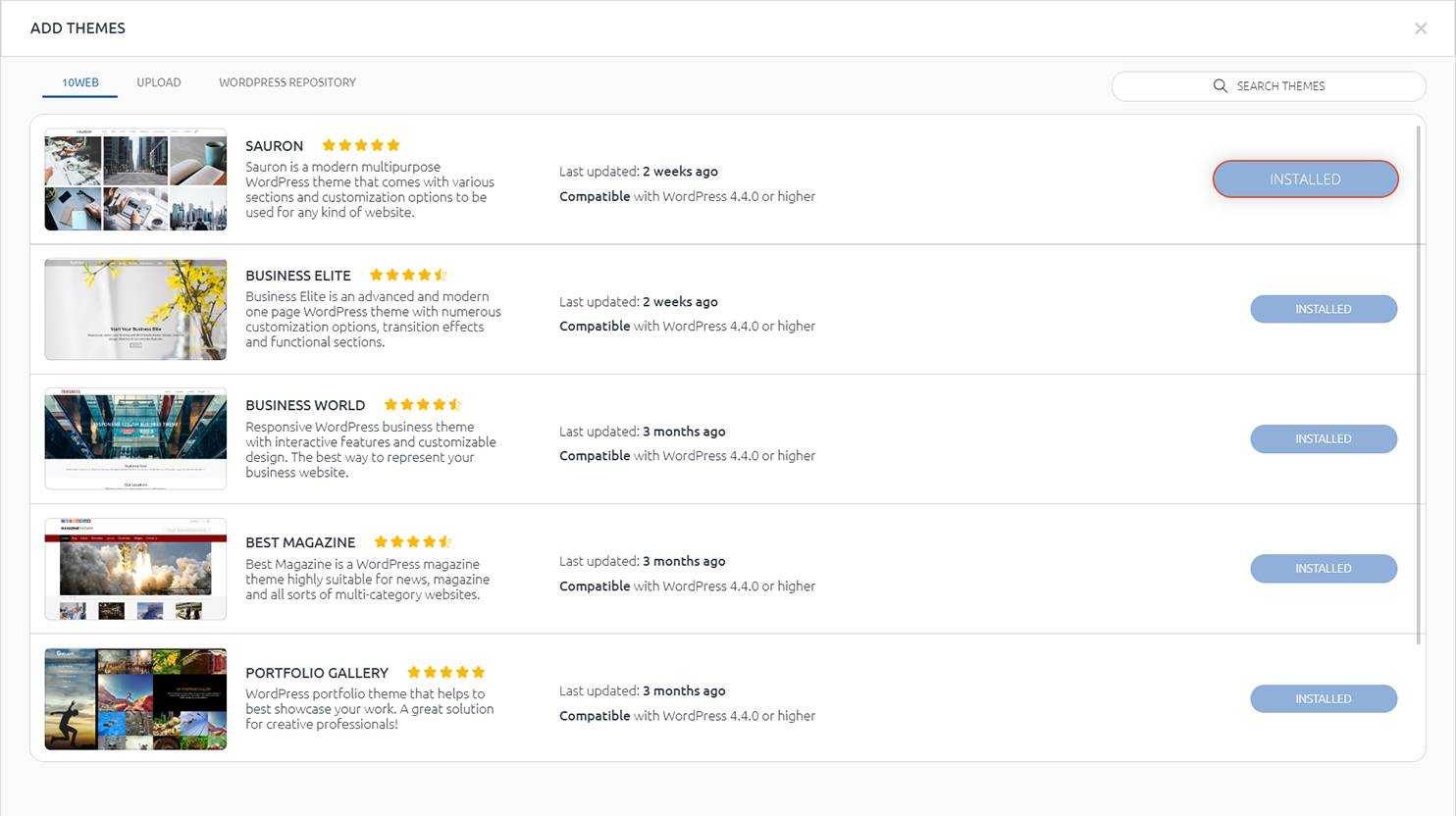 Congrats! The theme's installed and activated.
See How 10Web Can Benefit You
Visit our homepage to learn more about the first-ever AI-powered WordPress platform.
Did you run into any issues when installing a theme? We'll help you resolve them if you let us know down below!