As digital platforms evolve and the online sphere becomes increasingly competitive, off-page SEO is becoming more important than ever before. And if you're looking for the ultimate off-page SEO checklist, you're at the right place. In this article, we'll go over the nine key elements of successful off-page SEO and some common mistakes to avoid along the way.
The Relevance of Off-Page SEO in Today's Digital Landscape
If you're wondering what is off-page in SEO, it is the optimization that takes place beyond the boundaries of a website, to improve its ranking on search engine results pages. This is done by enhancing the website's online presence and building a strong online reputation.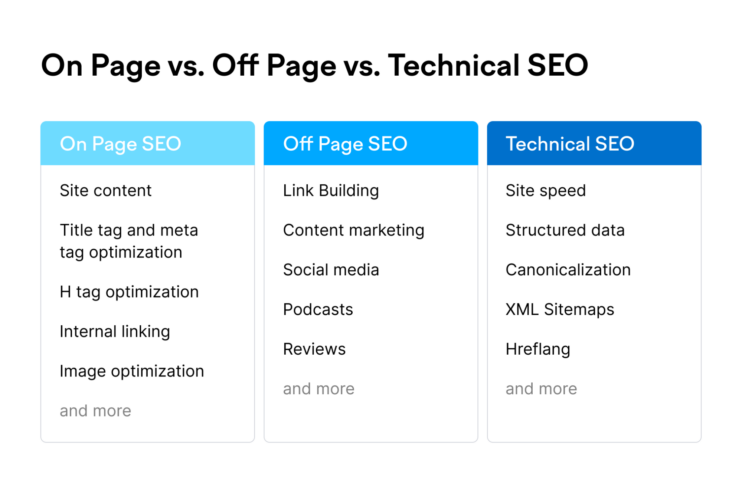 And when it comes to executing effective off-page SEO techniques in today's fiercely competitive digital landscape, a comprehensive off-page optimization checklist can be a lot more helpful. 
However, many reasons contribute to the significance of off-page SEO with respect to the growing competition in the online arena. Search engines like Google use backlinks as a ranking factor, so some link building techniques can help improve your website's backlink profile. Thus, having a comprehensive link building checklist can help you create an effective off-page SEO strategy. 
The 9 Key Elements of Off-Page SEO for Long-Term Success
Taking your website to the next level in search engine rankings needs a strong focus on off-page optimization. But where do you start? What are the off-page SEO tips you need to keep in mind?
Here's a comprehensive compilation for your reference. In this detailed and in-depth discussion, we will look at the ultimate off-page optimization checklist of the key elements you need to know for long-term success.
1. Create Shareable High-Quality Content: Original Statistics, Practical Expert Content
The first important element of this off-page SEO checklist is a strong focus on creating high-quality content that is shareable and useful for your target audience. This means creating expert content that is practical and relevant to your readers.
Optimize your content SEO with AI!
Write and perfect original content and fix all SEO and readability errors 10X faster with 10Web AI Writing Assistant✨
When creating original content, it's essential to offer something unique that nobody else has. This could be an original statistic, research finding, or a detailed analysis of an industry trend. Whatever it is, make sure it will resonate with your audience and make them want to share it with others. 
2. Create Linkable Assets: Infographics, Tools, Cheat Sheets, etc.
If you want your off-page SEO to be effective in the long run, create assets you can use for linking purposes. These are infographics, tools, and cheat sheets that other people will want to link to. The more high-quality linkable assets you have, your off-page SEO will be more successful. 
However, creating linkable assets can be challenging, but it's worth the effort. If you can create something people find genuinely useful, they'll be much more likely to link to it. And the more links you have pointing to your site, your search engine rankings will be higher. Therefore, creating linkable assets is an integral element of an ideal off-page SEO checklist. 
3. Invest in Digital PR: Distribute Your Assets, Increase Brand Awareness
With the ever-evolving landscape of digital marketing, it's more important than ever to invest in digital PR to ensure that your brand remains visible and relevant. To achieve maximum impact, you can create a checklist that includes essential activities such as:
link building,

social media optimization,

influencer marketing,

brand management. 
Investing in these PR resources ensures that your digital PR efforts align with your overall SEO strategy, resulting in increased reach and impact. This way, you can reach a wider audience, get their reviews, and increase brand awareness by distributing your content across multiple channels and platforms. 
4. Invest in Social Media Marketing
The next element in our off-page SEO checklist is an investment in social media marketing. You see, social media platforms like Facebook, Twitter, and Instagram provide an incredible opportunity to reach a large audience with your marketing message.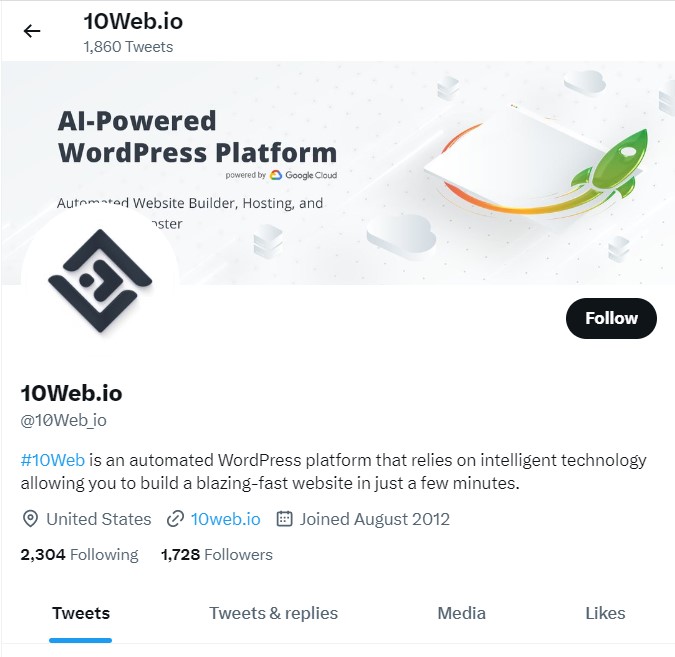 But to succeed with social media marketing, creating interesting and engaging content is equally critical to an idea off-page SEO activities list. In addition to creating great content, ensure you are consistently active on social media. Post regularly, interact with other users and ensure your brand is top of mind when people are looking for products or services like yours. 
For better results, you can also use off-page SEO tools to identify the most effective social media platforms for their target audience and monitor their competitors' social media presence. 
5. Invest in Relevant Connections in Your Niche: Founders, Journalists, Influencers
Another critical element in our off-page SEO checklist, building relevant connections, is a great strategy that takes time and effort, but it's worth it for long-term success. As you build a relationship with them, they'll be more likely to share and promote your content to their audience or you can collaborate in guest posting or link exchange. 

6. Learn All the Processes That Happen in the Team to Identify "Outside SEO" Link Building Opportunities
When it comes to off-page SEO checklist, there are a lot of different processes and elements that identify "Outside SEO" Link Building opportunities. This comes as a benefit of collaboration with other teams in the company, such as the business development or influencer marketing teams that can have huge impact on link building if organized correctly.
7. Use Some Popular Link-Building Strategies: Guest Blogging, Unlinked Mentions, etc.
For your off-page SEO strategy to succeed, you must use some popular link-building strategies. Guest blogging and unlinked mentions are two great examples. It involves writing articles for other blogs in your industry. This is a great way to get exposure to your blog and build relationships with other bloggers. 
In addition to other elements in this off-page SEO checklist, guest blogging can help you build links to your own site. Unlinked mentions are another great way to build links. 
Whenever you mention another website or business in your blog post, include a link to their site. This is a simple yet effective way to get more links pointing back to your site.
8. Catch Up With Peer SEO Specialists: Facebook Groups, Slack Channels, Newsletters 
The next element is staying up-to-date on the latest industry news and trends is important. One way to do this is to connect with other SEO specialists through Facebook groups, Slack channels, and newsletters. These are places where you can actually get new opinions and tested strategies, as blog posts can be generic and too focused on general topics.
9. Be Patient
When it comes to off-page SEO, one of the most important things to remember is that Rome wasn't built in a day. Like in case of on-page SEO, you need to be patient and give your efforts time to work. You also need to be consistent with the elements this off-page SEO checklist consists of, which means posting fresh content and building new links regularly. 
Optimize your content SEO with AI!
Write and perfect original content and fix all SEO and readability errors 10X faster with 10Web AI Writing Assistant✨
If you want your off-page SEO efforts to pay off in the long run, you need to focus on quality over quantity. It's better to have a few high-quality backlinks than many low-quality ones. 
The bottom line is that off-page SEO takes time, effort, and consistency. 
But if you stick with it, you'll see the payoff in terms of improved search engine rankings and increased traffic from organic search.

5 Common Mistakes Most SEO Specialists Make in Off-Page SEO 
Now that we have had a detailed discussion on the critical elements of off-page SEO checklist, let's now take a look at the most common mistakes that can negatively impact your rankings.
1. Getting Involved in Spammy Link Swap Networks
Spammy link swap networks are schemes where website owners agree to link to each other's sites to inflate their link popularity artificially. However, Google and other search engines have gotten wise to these sorts of schemes, and they will actually penalize your site if you're caught participating in one. 
So, it's best to stick to tried-and-true methods like highly relevant manual outreach for guest posting or other collaboration opportunities.
2. Focusing on Short-Term Gains and Underrating Linkable Asset Creation
Linkable assets are those pieces of content that are genuinely useful or interesting enough that other websites would want to link to them. These are the things that get shared a lot on social media and generate natural backlinks over time.
But if you want your off-page SEO efforts to pay off in the long run, ensure you're investing time and energy into creating truly link-worthy content. It's worth it in the long run!
3. Focusing Only on Link Building and Neglecting the Other Off-Page Aspects
If you're solely focused on link building, you're missing out on a lot of other potential ranking factors. 
Off-page SEO is about more than just links – it's also about social media engagement, brand
mentions, and other factors that can influence your search engine rankings.
If you're only focused on link building, you may miss out on opportunities to engage with potential customers on social media or get covered by popular industry publications. At the same time, you're also neglecting other important ranking factors, like site speed and mobile-friendliness.
To optimize your off-page SEO, it's important to focus on all the different elements that can impact your search engine rankings – not just one or two. By diversifying your efforts, you can ensure that you're doing everything possible to improve your visibility and attract new visitors.
4. Working in a Vacuum: Not Investing in Collaborations With the Other Teams and External Specialists
As we saw in our off-page SEO checklist, off-page SEO is all about building relationships and working with other teams and specialists. However, some SEO specialists make the mistake of not investing in these relationships and instead working in a vacuum. 
By not collaborating with other departments, you may be missing out on chances to get backlinks from outbound processes that you were not aware of. 
5. Not Paying Enough Attention to the On-Page Factors Such as Page Speed
Page speed is a crucial ranking factor, and even a slight improvement can have a significant impact on your website's search engine placement. To improve your page speed, optimize your images and minimize your HTML, CSS, and JavaScript files. Minifying these files can reduce the amount of code that needs to be loaded, which can speed up your pages. Alternatively, you can try 10Web Booster to get a 90+ page speed score instantly.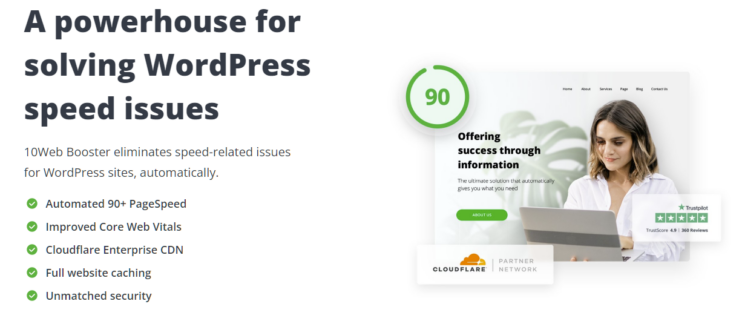 Conclusion
Maximizing your off-page SEO efforts can lead to a powerful online presence that sets you apart from the competition. Following the proven strategies outlined in the off-page optimization checklist, you can take your website to new heights. From conducting thorough keyword research to analyzing the off-page tactics of your competitors, you will be able to craft a winning SEO strategy. 
Regularly creating engaging content, building valuable backlinks, and leveraging social media to connect with your audience will establish your website as a trusted authority. And by tracking your progress, you'll have the data to make informed decisions and continuously improve your results. 
FAQ
Is link-building as effective as it used to be?
Yes, but the quality and relevance of the links used are also crucial factors here.
How much do social media mentions impact the rankings?
They can increase reach and improve search rankings, but a comprehensive SEO strategy is equally necessary.
Do I always have to do manual link building to have results?
Depends. It is one way to improve off-page SEO, but approaching with a mix of tactics may yield better results. In general, manual efforts are needed in the first couple of years, then it will bring you the snowball effect.
How are off-page and on-page SEO connected?
They both impact a website's search engine ranking, with off-page factors affecting its credibility and on-page factors optimizing its content.